It is a major financial decision to invest in rental properties, and the thought of doing it online — in a market far away from where you're based — might (understandably) make you feel a little wary.
But in today's hyper-connected business climate, technology is bringing transparency, efficiency and accessibility to the investment real estate industry — and we're leading the charge here at Roofstock. As the leading online marketplace created exclusively for buying and selling leased single-family rental homes, we've made it easier than ever to purchase tangible, cash-flowing assets from the comfort of your own couch.
Whether you live across town or across the country, here are eight reasons Roofstock lets you confidently invest in rental properties online:
1. Markets: We Know How to Pick 'Em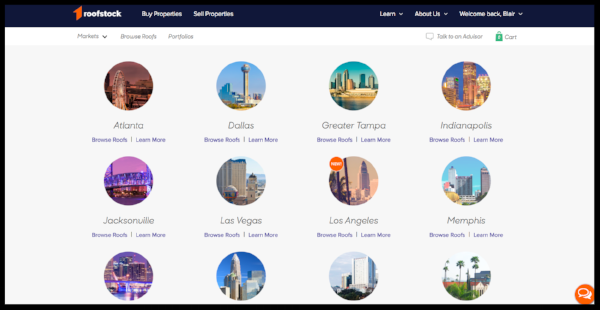 Not sure where to start? Perfect. With Roofstock, you don't have to know everywhere to buy anywhere. Each of our investment property markets is carefully researched by an expert in-house team to ensure it has the characteristics that we believe indicate strong potential for ROI. We study important details such as the latest economic data and housing supply trends, so you can understand the local rental dynamics and confidently expand your search footprint.
2. Houses: We've Done the Screening For You
Purchasing a rental home online isn't like buying a blender on Amazon—there's an abundance of specific criteria to consider before choosing a property that fits your budget and financial goals. But with the right information at your fingertips, it's infinitely easier than you might assume.
For starters, every single Roofstock listing undergoes a multi-point certification process to ensure it meets the standards of our exclusive marketplace. Additionally, we gather and provide diligence materials we think are necessary to allow you to make an informed decision, including:
Proprietary Local Neighborhood Rating
Local school ratings
Lease and tenant summary
Financing options
Property management options
Diligence vault with third-party property inspection and valuation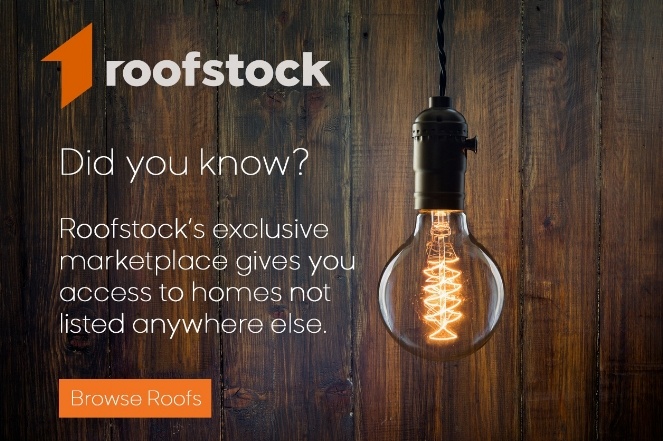 3. Numbers: Crunched.
No need to fiddle around with Excel formulas. Roofstock's handy, user-friendly tools make it easy to estimate key financial figures in a matter of seconds. For example, you can…
Manage assumptions: To use this feature, simply click into any property, then adjust the sliders to determine estimated gross yield, unlevered cash flow, unlevered net yield, unlevered IRR, etc.
Estimate your rate: Use the Estimate Your Rate engine to generate projected rates and monthly payments for a variety of loan options.
Want to see more cool Roofstock tools? Check out this roundup.
4. Cost-Effective? Correct!
Purchasing a vacant rental home means you'll spend more time "rehabbing" the property (i.e., getting it move-in ready) and finding the right tenants. Additionally, there's no assured timeline of when you'll start collecting monthly revenue, or exactly how much it will be. Purchasing a home on Roofstock, alternatively, saves more time and money since the majority of listings are already pre-leased. You'll have guaranteed rental income day one.
5. World-Class Support: Minimizing the Back-And-Forth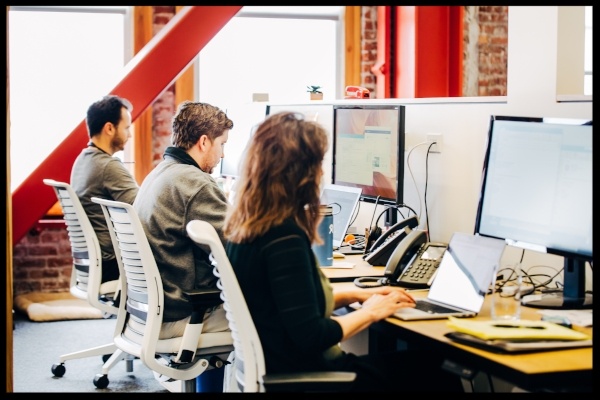 Once you hit the "buy" button, our support staff works with you and the seller to complete the transaction within 30 days. From pre-approval, to finding the right loan, to reviewing settlement statements, to signing documents and wiring funds, our in-house team keeps the process organized, streamlined and stress-free.
6. Trash? Toilets? Tenants? Handled.
We're setting you up to separate investing from operations. We'll introduce you to vetted local property managers who handle the day-to-day tasks of being a landlord, so you can focus on optimizing your investment.
7. Assurance: 30-Day Money-Back Guarantee
Purchasing a rental property is a big decision, and we want you to buy with peace of mind. If in the first 30 days you're not satisfied for any reason with a property you've purchased, Roofstock provides a money-back guarantee.
8. Lastly: You're Backed by a Team of Experts
The leadership team at Roofstock brings together some of the top players from the single-family rental industry under one "roof" (pun intended). The company is guided by decades of veteran expertise, resulting in a customer-centric platform that turns the old way of investing on its head. By purchasing a rental property through Roofstock, you're backed by a team of experts who know the space inside and out.
*****
Whether you're a real estate novice or shopping around for your third investment home, taking the leap from "browser" to "buyer" is more doable than ever. Start building long-term wealth and diversify your investment portfolio with single-family rental property.
Create your free Roofstock account today: