Last updated on November 11, 2020
Perhaps you've got a house (or two) in your Roofstock shopping cart and want to know a little more about the next steps. Or maybe you've found the perfect rental investment property that meets your criteria and want to pull the trigger ASAP—in which case, congrats!
Psst—haven't saved a rental investment property yet? Create your Roofstock account to start browsing and saving rental homes:
So what happens from here? After you go through Roofstock's checkout flow, our world-class service and transaction team guides you through every step until the place is officially yours. The whole process typically takes around 30 days. Here's a soup-to-nuts snapshot of what to expect:
1. Online Checkout:
Here's what happens when you make the initial offer and complete the checkout process:
Click "make an offer" to purchase a single property
Indicate how you'll be funding your rental investment property (cash, self-directed IRA, or financing)
Enter ownership/title information (name, phone, email, address)
Pay the

non-refundable

0.5% or $500 marketplace fee (whichever is greater)
All done!
2. Confirmation Email
Queue the confetti! You've taken the listing off the market so no one else can snatch it up. Right after Roofstock's non-refundable marketplace fee is charged (0.5% of the purchase price), you'll get a confirmation email letting you know your offer has been accepted.
3. A Roofstock Transaction Coordinator Will Contact You
Within a few hours of your confirmation email, a Roofstock Transaction Coordinator will give you a ring (if it's the weekend, a team member will still try to get in touch if possible). They'll be your go-to person through the entire transaction and beyond. On this initial call, they'll do the following:
Confirm all your information
Ask how you'd like to hold the title (i.e the exact spelling of your name and whether there will be anyone else on the title)
Discuss how you've chosen to pay for the property. If you are financing, they'll ask you to send along your pre-approval letter. If paying in cash, they'll ask you to send a proof of funds from your bank.
Connect you with certified insurance companies and property managers
4. Sign the Purchase and Sale Agreement
At this point, the seller signs the disclosure documents. When they're done, it's time for the purchase and sale agreement. If you have any questions at all, just dial up your Roofstock Customer Success contact.
We're all readily reachable and will always get back to you within 1-2 business hours. Once you've signed your portion of the purchase and sale agreement, it automatically goes back over to the seller, who signs everything as well.
5. Wire Your Earnest Money Deposit
Things are moving along! The purchase and sale agreement is signed, sealed, and delivered. Now you'll get a kick-off email from your assigned Transaction Coordinator. This email contains a copy of your signed purchase and sale agreement, a copy of the lease, and step-by-step instructions for wiring your $1,500 earnest money deposit (a good faith deposit that shows the seller you're fully committed).
The earnest money deposit gets credited towards the purchase price at closing, but you could also lose it to the seller if you cancel the transaction without good reason—so make sure you read and understand the purchase and sale agreement.
6. Send Documents to Your Lender
Lenders will typically require W2s or tax returns, recent bank statements, and proof of employment in order to officially approve your financing. We know this part of the process can be a bit overwhelming, so we're here to answer all your questions. We're also able to help facilitate things if needed.
7. Roofstock Schedules The Appraisal
If you're financing the property, you'll need to get it appraised. (You won't need an appraisal for cash purchases). Your lender will reach out directly to collect payment for the appraisal. Once that's completed, we'll help schedule the appointment with the property manager and the appraiser.
8. Pick Your Insurance Company
Now it's time to choose who you'd like to use for home insurance. Our preferred partners can provide you with a quote or two, or you can go with one of your own choosing. Rest assured, all of the insurance companies we recommend are certified by Roofstock to ensure they provide high quality services on par with our standards.
9. Pick Your Property Manager
Decide who you'd like to manage your property. You can opt to partner with one of Roofstock's certified property managers, go with another of your own choosing or do it yourself. We've interviewed and vetted all the property management companies we work with in each market.
That being said, we advise you also speak with them personally to make sure they're a good fit for your needs. Your Transaction Coordinator will also introduce you (via email) to Roofstock's recommended property managers so you can see who you jive with the best.
10. A Notary Comes to Sign the Closing Docs
Get excited: The place is almost yours! The title company (there's one associated with each property listing) will reach out to schedule a time for a notary to come out and sign all of the closing documents.
11. Wire The Funds
The closing documents from your title company provide step-by-step instructions for wiring the funds. And of course, your Transaction Coordinator is available to help out if you need any assistance or guidance.
12. Leasing and Tenant Documents Are Transferred
Your Transaction Coordinator will transfer over the appropriate leasing and tenant documents to your Property Manager. These include the current lease, inspection documents, the tenant ledger, tenant contact information, HOA and Section 8 information (if any).
13. You're a Rental Property Owner!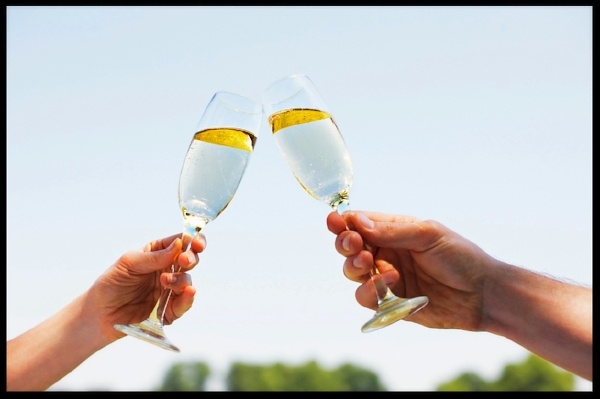 You're not moving in, but that doesn't mean you can't pop some bubbly! After the funds have been wired and the deed has been recorded, escrow closes. You're now the proud owner of a currently cash-flowing rental home—and a more diversified investment portfolio.
*****
Buying rental property as an investment is a big decision, but that doesn't mean the process has to be stressful. Roofstock brings efficiency and transparency to the entire experience—from selecting the right market to closing on the perfect property.