Last updated on October 4, 2021
Although real estate investing has long been considered an attractive financial strategy by many investors, today there are more people than ever before who are thinking about buying rental property.
However, while homes can be a good way to generate income each month, it may be difficult for a beginner to know what to look for in a good rental, and where to look.
In this article, we'll take a closer look at rental property investing for beginners, including how to calculate return on investment, what makes a property good for renting, and where to find rental homes for investing in the U.S.
---
Key takeaways
Single-family rental homes are currently performing well for investors, with rapidly rising rent prices and home values.
Advantages of investing in rental property include the potential for recurring cash flow, using tenant rent money to pay for expenses and the mortgage, and tax benefits.
Some possible drawbacks to investing in rental property are making a large down payment, having to deal with tenants, and the fact that returns are not guaranteed.
Return on investment (ROI) is used to calculate the potential profits from a rental property.
Factors to consider when choosing a market to invest in include job and population growth, change in home values and rent prices, and neighborhood quality.
---
Are rental properties a good investment?
While there are numerous ways to invest in real estate – such as buying shares of a real estate investment trust (REIT) or putting money into a crowdfund – many people choose to directly own rental property. Through direct ownership, they can have direct control over their investment, rent it out for a profit, and may choose to resell the property when the time is right.
There are two main reasons why investors purchase rental property.
First, there's the potential for rental income after collecting the rent and using the tenant's money to pay for operating expenses and the mortgage. While cash flow and rental income can fluctuate, single-family rentals (SFRs) have been performing extremely well. As CoreLogic recently reported, single-family rents in the U.S. are up 8.5 percent year-over-year, reaching a 16.5-year high.
Second, homes have historically increased in value over the long term. As long as a rental property is taken care of and maintained, the property value is likely to increase. According to Zillow, the typical value of a middle price tier home increased by 17.7 percent last year, with values forecasted to grow by another 11.7 percent in the next year. Over the past five years, home prices have gone up by about 45 percent.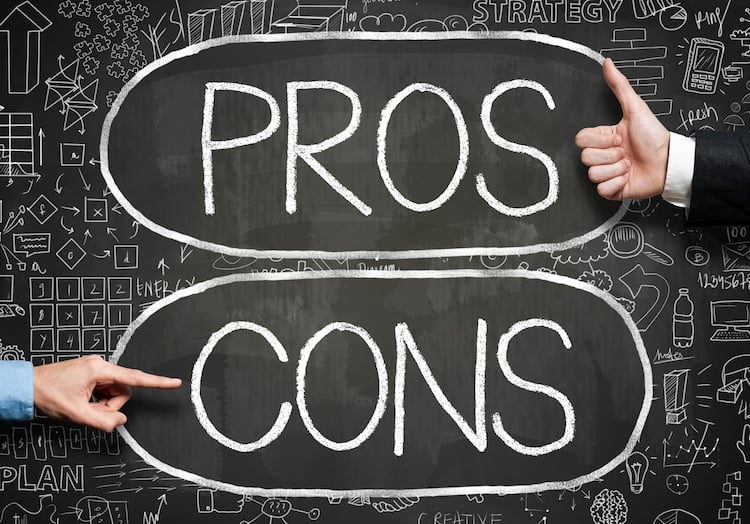 Pros and cons of owning a rental property
Owning a rental property can be a good way to generate recurring income and profit from appreciation in property value. However, as with any other investment, there are risks in addition to potential rewards.
Pros of owning a rental property
Can be a good source of potential recurring cash flow.
Tenant rent money can be used to pay the mortgage and operating expenses.
Numerous tax benefits, such as expense deductions and depreciation, reduce taxable net income.
Investment properties have a low correlation to the overall stock market, which may mean less volatility and reduced risk in certain economic climates.
Equity and total returns may increase through normal appreciation when property is held over the long term.
Cons of owning a rental property
Acquiring rental property often requires a significant deposit, usually 25 percent or more of the property value.
Rental income and positive cash flow are not guaranteed, requiring an investor to hold several months of operating expenses and mortgage payments in reserve.
Although home values and rent prices are increasing by double-digits, investing in rental property is not a get rich-quick plan.
Real estate is not a liquid investment that can quickly be turned into cash because it can take one month or more to sell or even to complete a cash-out rental property refinance.
Dealing with tenants, maintenance, and landlord-tenant laws can be time consuming and difficult to understand, and even when a local property manager is hired, theinvestor is usually responsible for all decision-making.
How to calculate profits from a rental property
Real estate investors use return on investment (ROI) to calculate the potential profits from a rental property. In its most basic form, ROI is calculated by subtracting the cost of a property from the gains generated, then dividing by the cost.
For example, if a property is purchased for $100,000 and sold after a few years for $125,000, the ROI would be 25 percent:
ROI = Gain on Investment – Cost of Investment / Cost of Investment
$125,000 gain on investment - $100,000 cost of investment / $100,000 cost of investment
$25,000 / $100,000 = 0.25 or 25 percent
However, there are many more variables to accurately calculating the ROI of a rental property than first meet the eye. Assumptions need to be made about factors such as rent growth, vacancies, increase in operating expenses and property taxes, and appreciation in property value.
Let's use a single-family rental home listed for sale on the Roofstock Marketplace as an example.
The home is a four-bedroom, two-bath home with 1,530 square feet and has a sale price of $260,000. Rental income is $2,900 per month, and the property is purchased using a down payment of 25 percent and a loan interest rate of 4 percent. The initial investment is $66,950, which includes the down payment plus loan fees and closing costs.
We'll assume the year-one pro-forma looks like this:
Income
Rent $34,800
Vacancy factor <$1,740>
Expected Rent $33,060
Expenses
Property management: $2,645
Leasing fees: $827
HOA fees: $0
Insurance: $1,238
Repairs and maintenance: $1,322
Property taxes: $6,000
Operating Expenses: -$12,032
Net Operating Income: $21,028
Total Net Cash Flow: $9,856
Total and annualized returns
Now let's assume the rent price increases by 3 percent per year, the property appreciates by 3.7 percent per year, and operating expenses and property taxes also increase annually.
If the property was held for five years and then sold, the total return would be $112,412 and the annualized return would be 26.2 percent.
Total return is the cash profit calculated using the ROI formula by subtracting the total initial investment of $66,950 from the cumulative net cash flow and profit made when the home is sold.
Annualized return (also known as the internal rate of return or IRR) measures the annualized net return on an equity invested, and equals the discount rate at which the sum of the present value of all cash flows is zero. (This article is helpful for people interested in learning more about IRR.)
Cash flow, cap rate, and more
Other key financial metrics real estate investors use to calculate profits and returns from a rental property are:
Cash flow: The estimated dollar amount received after paying for operating expenses, property taxes, and the mortgage. In this example, the property cash flow is $9,856 for the first year.
Cash-on-cash return: Compares the pre-tax cash flow received to the amount of cash invested. The cash-on-cash return for the home used in this example is 14.7 percent ($9,856 pre-tax cash flow / $66,950 cash invested).
Cap rate: The percentage return calculated by dividing net operating income (NOI) by the property purchase price. In this example, the cap rate for the home used in this example is 8.1 percent ($21,028 NOI / $260,000 purchase price).
Gross yield: Annual income generated divided by the property purchase price, before deducting for expenses. The gross yield for the home in this example is 12.7 percent ($33,060 expected rent / $260,000 purchase price).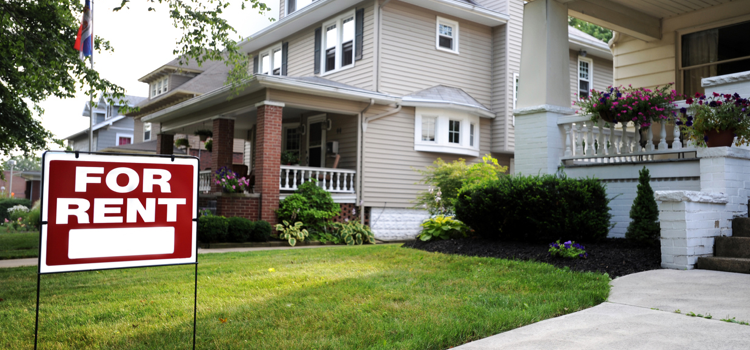 What makes a property good for renting?
Even though it may be possible to find a tenant for every home, not every home makes a good rental property. Some factors investors consider when choosing a good rental property include:
Market
Real estate markets generally move from a buyer's market, to a balanced market, to a seller's market, and then cycle back again. For example, in a buyer's market, there are more homes for sale than there are buyers. However, most real estate markets today are classified as seller's markets, because there is more demand for houses than there is supply.
Other factors investors consider when deciding if a market is a good place to invest in rental property are:
Population and job growth
Single-family homes as a percentage of housing stock
Median home listing and sales prices
Days on market
Median rent prices
Rent price annual growth rates
Vacancy rates
Percentage of renter-occupied housing
Property tax rates
State income tax rates (paid by out-of-state investors)
Neighborhood
After a real estate market is selected, the next step is to choose the best neighborhoods for rental property investing. Area-specific metrics to look for include the number of homes available for rent, the length of time to rent, household income levels, quality of the local school district, and crime rates.
Good ways to obtain information on specific neighborhoods are by speaking with local property managers, talking to the neighbors, or networking at local real estate investor clubs.
Another good option for discovering neighborhood insights is the Roofstock Neighborhood Rating. Simply enter the address of any single-family home in the U.S. to access proprietary algorithms that assess neighborhood-specific risk and benefits such as home values, employment rates, and school district quality.
Rules
Two rules real estate investors use to ball park the potential profitability of a rental property are the 1% Rule and the 50% Rule. If a property passes these tests, it may be worth a more in-depth analysis:
1% Rule: Calculated by dividing the monthly rent by the purchase price. The higher the number is above one percent, the better the investment might be. Applying the 1% Rule to the home above, the return would be 1.1 percent ($2,900 monthly rent / $260,000 purchase price).
50% Rule: States that total operating expenses (excluding the mortgage payment) should be no more than 50 percent of the gross potential rents. Operating expenses of the home used in our example are 35 percent of the gross rental income, so the home passes the 50% Rule test ($12,032 operating expenses / $34,800 gross rental income, excluding vacancy factor.
Things to know about rental property financing
Traditional lenders such as banks and credit unions, along with mortgage brokers who have access to different loan programs, are good sources to obtain rental property financing.
A good online resource to find investor-only mortgage rates is the Stessa Mortgage Center. The seasoned lenders who partner with Stessa understand the unique needs of rental property owners.
Most lenders require borrowers to have a good credit score and to make a down payment of at least 25 percent of the purchase price. Interest rates on rental property loans are generally 0.50 percent to 0.75 percent higher than mortgage rates for a primary residence.
Before shopping for a mortgage, borrowers should:
Pull their credit report
Determine if owning a rental property will change personal spending habits
Budget for potential owner cash contributions the rental property may require (such as emergency repairs)
Decide where funds for a down payment will come from, like savings, pulling money from a retirement account, or using a home equity loan on a primary residence
Compile documents for a loan application package with personal and financial information such as pay stubs, W-2 forms, copies of tax returns, and bank and financial statements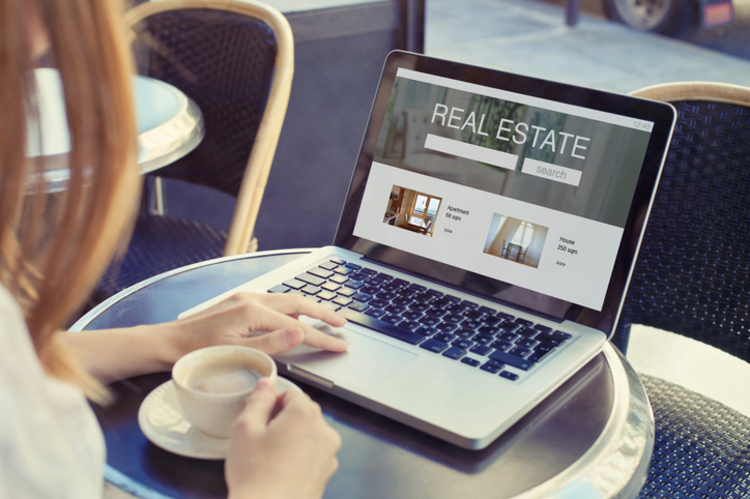 Where to find good rental property investments
There's a big difference between buying a home as a primary residence and purchasing a rental property investment. Single-family rental investments should generate income, increase in value over the long term, and provide tax benefits.
Potential investors put aside their personal preferences and consider homes that will appeal to the widest range of potential renters, consider environmental factors such as other nearby rentals and new construction, and carefully calculate operating expenses.
Roofstock is a good option to find rental property that is often already rented to a tenant. Investors will find all of the resources needed to purchase single-family rentals and small multifamily properties completely online, including detailed listing information, financial analyses, and can receive recommendations for great local property management.