Last updated on April 2, 2018
Each week at Roofstock, we like to spotlight a different property to give real estate investors an idea of what's moving and shaking on our marketplace. Read on to learn more about this once-in-a-lifetime investment opportunity.
About this week's featured property
The listing at 1600 Pennsylvania Ave NW comes with a tenant in place that runs through January 2021. The existing tenant does have a couple of "blips" in his credit history, but is current on his rent and has been an excellent resident so far, even taking care of some overdue renovations on his own which has helped give the property more of an updated feel.
Designed about the same time King Louis XVI fired the French government, this stately edifice has unsurpassed curb appeal and is within walking distance of the Capitol and many quaint restaurants, bars and museums. The home offers an array of unique amenities including a bowling alley and outdoor basketball court, as well as some highly functional office space in its West Wing.
Highlights from the inspection report
Inspection Summary
Built between 1792 and 1800, the house did experience some fire damage in 1814 when the British were not so happy with our attack on Ontario during the War of 1812. The house has seen many renovations, including some significant ones in 1882, 1948 and 1969. Each tenant who's taken over has made personalized modifications, adding to the character of this one-of-a-kind property. As rental properties go, turnover is relatively low. Tenants typically stick around for four or eight years, depending on how well their neighbors like them.
Renovation/Turn Costs Estimate
Turn costs on the home have recently become yuge, as the previous decade featured a number of changes which the current tenant is working hard to reverse.
Landscaping Review
Massive lawns and a big, beautiful fence separate the residence from the street. The landscaping is lavish, equipped with sniper posts and dandelions. The cost is around $6 million in annual upkeep. A bargain!
Exterior Review
House is painted off-white, but could use a new coat. Former President George W. Bush has volunteered to repaint the exterior free of charge.
Roofing Review
The roofing is in good condition and comes with several armed guards on top of it.
Structural Review
The foundation is thought to be structurally sound, although some cracks do appear to be forming upon closer investigation. While there does not appear to be immediate cause for concern, we recommend a periodic review by the Army Corps of Engineers.
Attic Review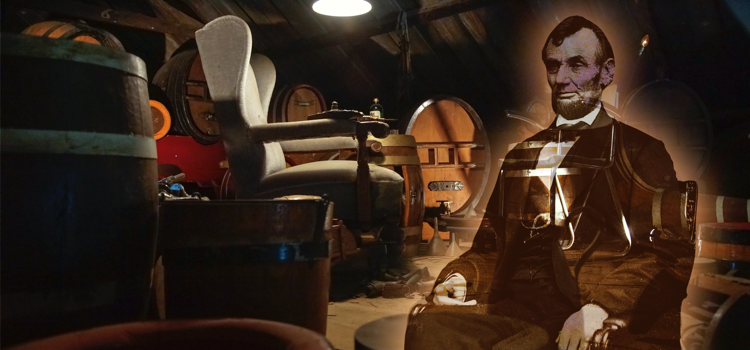 Frequently visited by the ghosts of Abe Lincoln, Andrew Jackson and other notables, the attic also provides ample storage and living area expansion potential.
Kitchen Review
The updated kitchen comes complete with a chef as well as a fully-stocked Diet Coke machine.
Rooms Review
Features an array of bedrooms, offices and meeting rooms. It even has a movie theater that plays Ronald Reagan films 24/7.
Bathrooms Review
In good condition. Excellent for Tweeting.
HVAC Review
House is currently heated by a coal burning furnace, which has recently been retrofit to burn clean coal.
Garage Review
The home comes with bullet-proof vehicles to help to you get from point A to point B. It also boasts two helicopters for those weekend getaways.
Electrical Review
Energy efficient lighting was installed by a previous tenant to reduce the carbon footprint.
Plumbing Review
Plumbing is being worked on tirelessly. The No. 1 priority is to drain the swamp.
>>Related: Government Taps Roofstock to List White House, The Most Expensive Single-Family Rental in the U.S.