This five-part series is designed to teach you more about Roofstock and the unique approach we have developed to buying an investment property.
The leadership team at Roofstock brings together some of the top players from the Single-Family Rental industry under one "roof" (pun intended)... including a top principal investor, the CEO of one of the largest public Single-Family Rental companies, the leading investment banker in the space and one of the sector's most active financiers.
We've overseen the acquisition and management of tens of thousands of properties with a net asset value of more than $4B.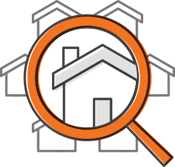 Our team is all too familiar with the inefficiencies of SFR real estate investing. Too much time spent was spent driving around, negotiating offers, paying for costly inspections, securing financing, completing renovations, and finding a suitable tenant. The frustrating part is that more often than not this process didn't make business sense and negatively impacted returns. Now, Roofstock is on a mission to make buying an investment property "stock market simple," delivering a cost-effective, transparent and efficient process for SFR investing, while meeting needs of investors like you.
The Roofstock Advantage
Invest from anywhere: Roofstock understands that today's data is more powerful and useful than ever. We provide access to leading analytics, data and diligence (property inspections, tenant/lease summaries, etc.) that's not typically available to individual investors. This way investors can best understand the property characteristics and local market trends that will impact long-term returns.
Transparency: We won't list a home that doesn't meet our exhaustive property standards; part two of this series will be dedicated to our property certification process.
Cash-flowing day one: Roofstock is about results - not projections - and because every Roof comes with tenants already in place, returns are known, not assumed. Additionally, our inventory is sourced from reputable institutional sellers, which means these are exclusive properties that are not available on the MLS—and only Roofstock has them!
Advice when you need it: Roofstock is here with you every step of the way. Whether it's helping you understand the characteristics of a property or a market, building a portfolio to meet your investment criteria, connecting you with financing partners, or recommending property managers, Roofstock advisors are experienced real estate investors, so our hindsight can be your foresight. If you haven't already, please click here to contact us or schedule a call with one of our Roofstock advisors.
In this time of increased stock market volatility, we believe it is particularly interesting to consider diversifying into SFR homes as a component of your investment strategy. Home prices tend to adjust much more slowly than prices of stocks, and in the past, rents typically remain "sticky" even when home prices decline. During the Great Recession many markets saw home prices drop 50%+, but rents declined only modestly, if at all, as the market was awash with new renters.
Though many of the home values on our marketplace have recovered from their lows, they are still 50% or less off peak values, and are generating attractive current yields. We only see demand continuing to increase as there are an additional 13 million new renter households expected to form by 2030, while new construction is expected to lag demand. This should provide a significant tailwind for the SFR industry both in terms of supporting increasing rents and the underlying asset value.