Last updated on November 17, 2020
There's a lot to like about Charlotte, especially if you're thinking about selling your rental property here. The job market is robust, the economy is diverse, population growth is one of the fastest in the U.S., and demand for housing is growing by leaps and bounds.
In short, Charlotte has all of the green lights buyers look for when they're looking for markets to invest in:
Population, employment growth, and median property values are increasing (Data USA).
Homes values in Charlotte have increased by about 80% over the last eight years, creating a surprising amount of equity for long-term rental property owners (Zillow).
Rents a rising in Charlotte, a definite selling point when you're marketing your rental property to investors (RENTCafé).
But before you decide to sell, it's important to understand your options for selling a rental property in the Charlotte area, even if it's currently rented to a tenant.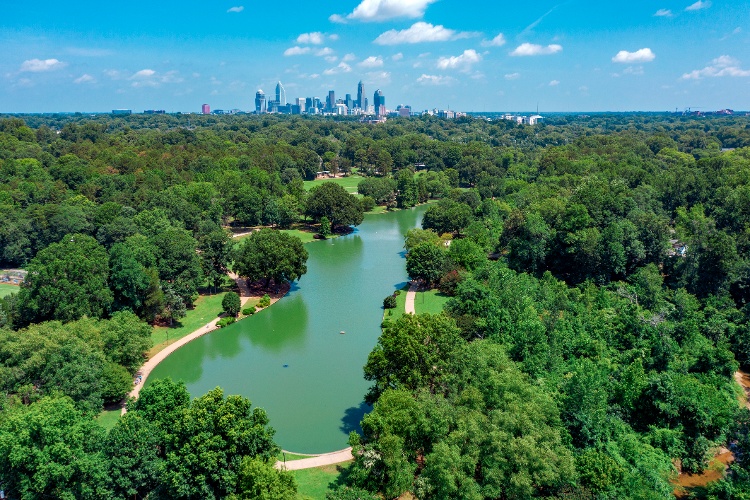 Your Options For Selling Rental Property in Charlotte
There are pros and cons to selling rental property in Charlotte already occupied by a tenant and to removing the tenant. If your property is currently rented, make sure to do these two things before asking your tenant to leave:
Thoroughly review all of the terms and conditions of your lease. Your tenant may be doing something that allows you to end the lease early, or they may have rights that you weren't aware of.
Read the landlord-tenant laws for North Carolina to understand what your rights and obligations are if you ask the renter to leave before the end of the lease.
Now that you understand where you stand, the next step is to look at the different options for selling your rental property in Charlotte.
1. Sell to your tenant
As rents in Charlotte keep climbing, many tenants might jump at the chance to become homeowners. Approach your tenant to see if they're interested in buying, then have them get pre-approved for a mortgage to make sure their credit is strong enough to buy.
2. Pay the tenant to leave early
Some real estate agents say it's easier to sell a house when it's vacant, especially if you're selling your property to a homeowner and not another investor. You can offer your tenant "cash for keys" by paying them to leave early. Then, quickly make any needed repairs and have your agent get ready to schedule an open house.
3. Wait for the lease to expire
If your tenant doesn't want to leave early and they haven't given you any reason to evict, you'll need to wait for the lease to expire. Of course, you can still market the property for sale. Just be sure to respect the tenant's rights by giving property notice, and be aware of uncooperative tenants who will make it hard to schedule showings.
4. Sell with the tenant in place
If you're planning on selling your rental property in Charlotte to another investor, you should probably sell with the tenant in place. That's because buyers who shop for rental property online using platforms such as Roofstock are often willing to pay more for a turnkey rental property, even if it's vacant and in between tenants:
Avoid the time and trouble of marketing on the local MLS to the general public who aren't really serious about buying
Zero-in on the global network of experienced real estate investors who understand the true value of rental property in Charlotte
Keeping the tenant in place allows you to collect the rent right up until the day your transaction closes escrow
Best of all, save money by paying only a 3% real estate commission instead of the traditional 5% - 6%
Use the Roofstock Marketplace to see what other Charlotte homes are offering buyers in terms of cap rate, ROI, and total returns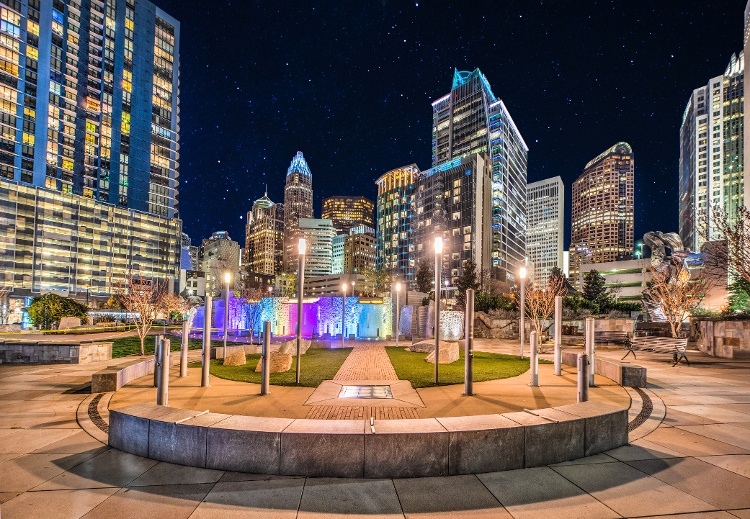 What You Should Do Before Selling Rental Property
To get the best price for your rental property you'll need to make it easy for a buyer to make an offer. Here are some of the basic steps to follow before selling your rental property in Charlotte:
Put together a detailed listing package for prospective buyers with reports such as current and previous year P&L, a list of all repairs and capital expenses, and a tenant rent roll and copy of the current lease.
Let your tenants know the property is for sale, and proactively address their concerns about how the lease is handled and their security deposit is transferred.
Order a seller's property inspection to identify any needed repairs, then do whatever fix-up is needed so your buyer knows the property has been well maintained.
Calculate your potential capital gains tax liability by determining your depreciation-adjusted tax basis, and consider the benefits of conducting a 1031 tax-deferred exchange to buy another rental property anywhere in the country.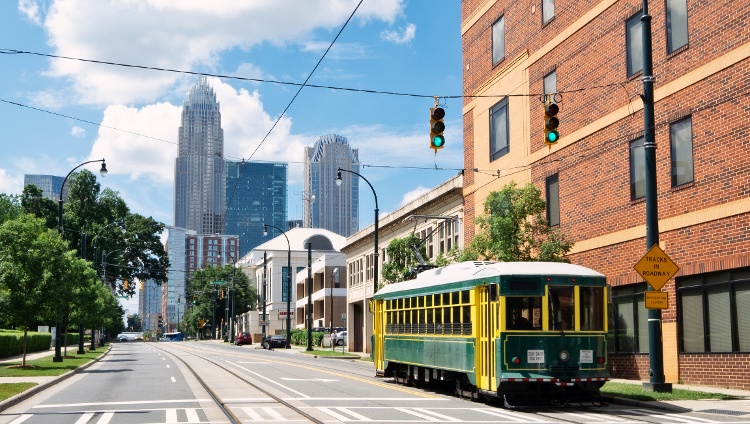 How to Price Your Investment Property for Sale in Charlotte
In addition to paying a fair price per square foot, real estate investors will also want to know about the current cash flow and potential ROI from your rental property in Charlotte. In order to get the price sales price, it's important to think like a buyer:
Calculate key financial metrics such as cap rate, GRM, ROI, IRR, net cash flow, and total yield.
Prepare sales comps to compare the recent sales prices of properties similar to yours to help determine the average price per square foot.
If your property needed repairs that you're unable to make, determine the after repair value (ARV) compared to the fair market value (FMV) to help a buyer understand the true potential of your rental property.
By pricing your rental property for sale in Charlotte accurately, you'll dramatically increase the odds of selling fast and for the full asking price. To avoid leaving money on the table, you can get a free price estimate and consultation here.