Last updated on November 17, 2020
Even today there's more demand for housing in Pittsburgh than there is supply, making it a great time to sell a rental property in Pittsburgh. Mortgage rates are ultra-low and pent-up demand is ultra-high, which are two reasons why many local real estate experts advise that now is the time to sell.
If you're thinking about selling, you'll be glad to know that the real estate market in Pittsburgh has the key indicators that buyers are looking for:
Population growth is steady while job growth, median household incomes, and property values continue to rise (Data USA).
Home values in the greater Pittsburgh area have gone up year-over-year, making it a good time to cash-out on the accumulated equity in your rental property (Zillow).
More than half of the households in Pittsburgh are renter-occupied, a definite selling point when you market your property for sale to another investor (RENTCafé).
There's a saying in the real estate business that there's a buyer for any property. In fact, you can sell your rental property in Pittsburgh with or without a tenant. Here are the most important options to consider, along with important tips for preparing your property for sale.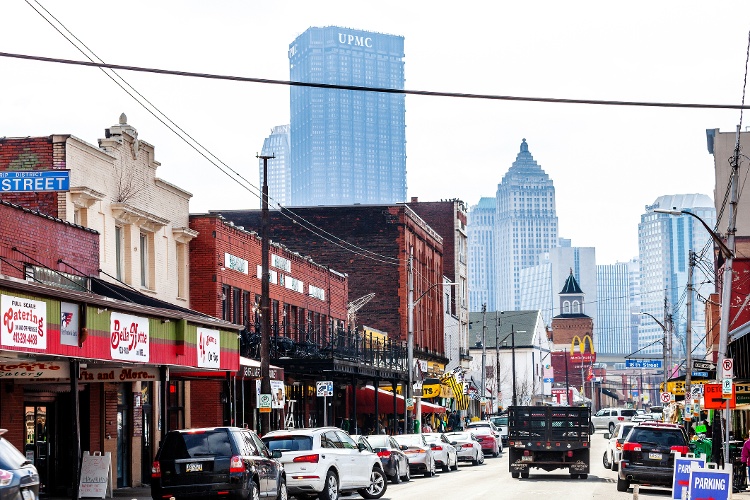 Your Options For Selling Rental Property in Pittsburgh
If you currently have a tenant in place, there are two things you should do first if you plan on asking your renters to leave before their lease is up:
Review the terms and conditions of your written lease to see what your options are. For example, there may be an early termination clause. Or, the tenant may be violating a clause in the lease contract that gives you ground to evict if they don't willingly vacate.
Understand your rights and obligations by reading the landlord-tenant laws for Pennsylvania. Tenants are sometimes misinformed about their rights, so knowing the law can give you the upper hand.
After reviewing your lease and local laws, the next step is to choose the option for selling your rental property in Pittsburgh that will maximize your profits by doing a deal quickly.
1. Sell to your tenant
If your tenant has been renting for a while, consider approaching the tenant to see if they're interested in buying. Selling to your tenant can be a win-win, saving you the hassle of marketing to the general public and your tenant the trouble of having to move.
2. Pay the tenant to leave early
Some tenants don't like the idea of living in a property for sale, which is what makes the "cash for keys" incentive so attractive. By getting the tenant to leave early, you'll have extra time to make any needed repairs before listing and showing.
3. Wait for the lease to expire
If your tenant doesn't want to leave early you can still market your property for sale. Make sure to respect the renter's rights by giving the proper notice before entering, and be aware of tenants who may be uncooperative.
4. Sell with the tenant in place
Instead of going through the time, trouble, and expense of getting a tenant to vacate, your best option for selling a rental property in Pittsburgh might be to sell with the tenant in place. Online platforms such as Roofstock make selling rental property easy, even if your place is vacant and between tenants:
Promote your rental property for sale to a global network of real estate investing instead of the limited exposure of the local MLS.
Save money by paying a reduced 3% real estate commission instead of the standard 5% - 6% that most real estate agents charge.
Keep collecting the rent your property generates right up until the day escrow closes.
Use the Roofstock Marketplace to research the cash flows, cap rates, and ROIs generated by other rental property for sale in Pittsburgh.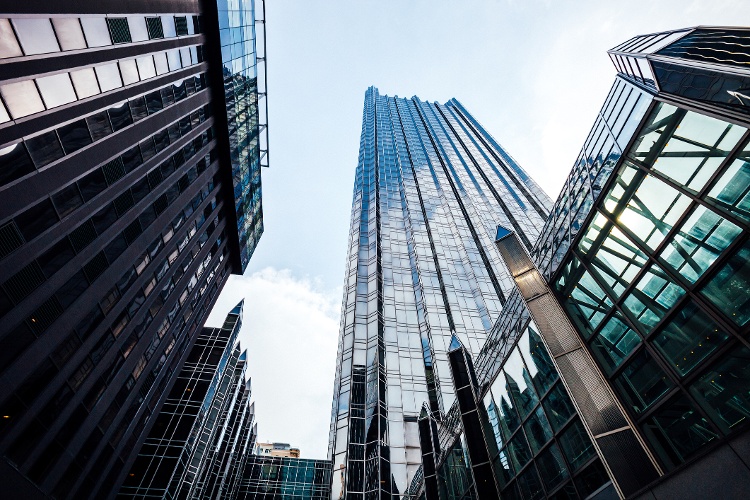 What You Should Do Before Selling Rental Property
Selling a rental property in Pittsburgh is a little bit different than selling a house to a homeowner. Investors want to know what kind of cash flow and ROI your rental property is generating, along with the overall condition of your property:
Order a pre-listing property inspection to identify any needed repairs, then take care of as much as possible to help justify the asking price of your rental property.
Create a buyer package with important documents such as the inspection, a detailed list of repairs and upgrades made over the last few years, recent financial statements such as the P&L, and a copy of the tenant lease and rent roll.
Let your tenants know the property is for sale, and explain how showings will be handled and the process for transferring the existing lease and security deposit to a new owner.
Calculate your depreciation-adjusted tax basis to determine your potential capital gains tax, then research the options for deferring paying the tax such as conducting a 1031 tax-deferred exchange.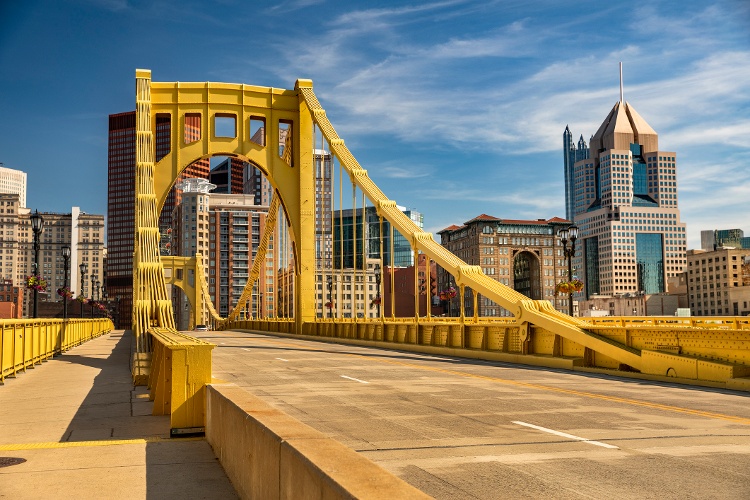 How to Price Your Investment Property for Sale in Pittsburgh
Even though there's strong demand for rental property in Pittsburgh, you'll still need to price it right to ensure it doesn't sit on the market for weeks on end. In addition to price-per-square-foot, investors buying rental property use several financial metrics to help determine what a property is really worth:
Net cash flow is the money left over at the end of the day after the monthly rent has been collected and all of the bills have been paid.
Cash-on-cash return is used by investors who finance their property purchase and is calculated by comparing the cash invested to the cash generated.
Gross rent multiplier (GRM) is a quick and easy way of determining potential property value by comparing the gross monthly rent generated to the property price.
Return on investment (ROI) is a percentage that compares the profit generated to the total cost of the investment.
By understanding all of your options and knowing how buyers think, you'll increase the odds of selling your rental property in Pittsburgh fast and for a fair price. To avoid leaving money on the table, you can get a free price estimate and consultation here.