Last updated on March 2, 2018
For most pet owners, their critter companions are an irreplaceable part of the family.
But while dogs (or cats, rabbits, teacup pigs, etc.) may be man's best friend, the feelings aren't always shared by landlords.
Of the 25 largest rental markets, just 18 percent allow small dogs and 20 percent allow cats, according to a 2015 Trulia ranking. The numbers get even ruffer for big dogs: Just four percent of rental listings nationwide explicitly allow large breeds.
As a landlord of eight years and owner of seven investment properties, I know a thing or two about the pros and cons of maintaining a pet-friendly rental home.
My advice? Before you decide on a policy, it's helpful to have the facts upfront.
Here are some things to consider:
Pros of renting to pet owners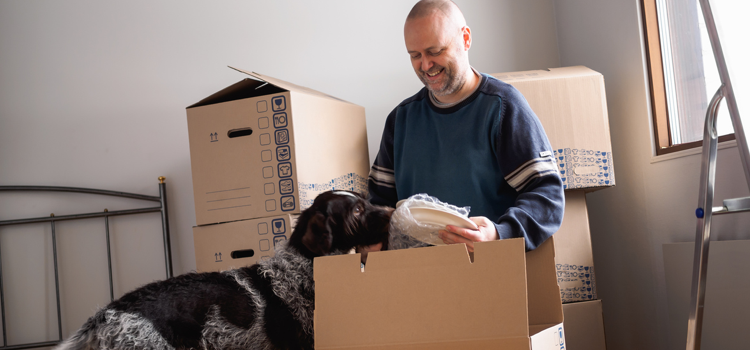 More (renter) fish in the sea: Having a no-pets policy is like saying "no, thank you" to more than half of the population. Approximately 68 percent of U.S. households—or about 85 million families—own a pet, according to the 2017-2018 National Pet Owners Survey conducted by the American Pet Products Association. From 2012 to 2014 alone, the number of renters who owned pets jumped from 43 percent to 72 percent. And with Generation Y (millennials) comprising the largest segment of pet owners and as well as renters, the demand for Fido-friendly spaces is only likely to grow. Landlords competing for qualified, desirable tenants could be missing out by not renting to pet owners.
Cuts down on sneaking: When push comes to shove, some renters will simply lie about having a pet. In fact, a 2003 pet-friendly housing study by FIREPAW,Inc. revealed more than 20 percent of tenants reported they were keeping pets illegally. By having a strict no-pets policy, there's a chance you'll still pay the price of having animals in your rental property without receiving any of the benefits.
It boosts your bottom line: Pet owners would much rather do things by the book than hide a contraband cat in the closet when it's time for annual inspections, or take an awkward detour past the leasing office on their daily dog walk. To account for general wear and tear, it's fair to charge a non-refundable pet deposit. Some landlords also charge an extra monthly "pet rent" to help cover landscaping and maintenance.
Less tenant turnover: In my experience, tenants with pets tend to stay put longer. After going through the hassle of finding a pet-friendly rental property in the right area, they're not exactly eager to repeat the charade all over again—especially in markets with high rental demand and competition for affordable living (cough cough, San Francisco and New York). The data is pretty compelling as well. According to the same FIREPAW study I mentioned above, tenants in pet-friendly rentals stay an average of 46 months compared to 18 months for those in rentals prohibiting pets.
Responsible renters: This is my personal anecdotal point of view, but I think renters who put the time and energy into taking good care of their pet(s) are more likely to be responsible tenants who respect your property and treat it like a home.
Cons of renting to pet owners: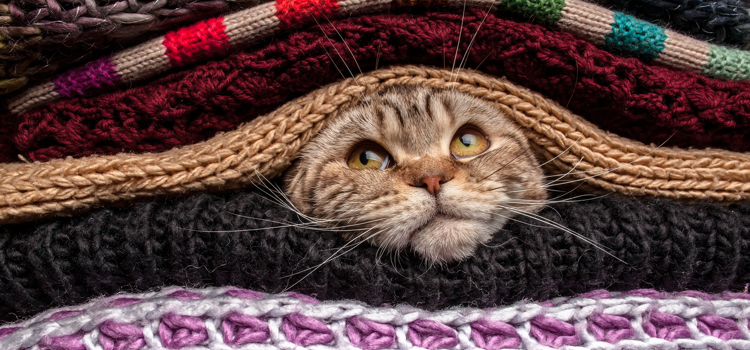 Property damage: Renting to pet owners can lead to increased wear and tear on your property. All puppies and most grown dogs need to chew on things, as this behavior is completely natural. It becomes a problem, however, when owners fail to teach their dogs what's OK to chew on and what's not. Cats can scratch up window screens and destroy blinds. Pet dander gets into vents and carpeting. Odors can permeate just about every type of flooring. And even older, well-behaved pets have accidents now and then. It simply comes with the territory.
Liability: While not common, there are cases where landlords can be held responsible for dog-related incidents. Additionally, many insurance policies won't cover certain sizes and breeds considered to be aggressive, such as pit bulls, rottweilers or Dobermans. This is why some landlords put breed restrictions in place.
Possibility of multiplying: If owners aren't responsible about spaying or neutering their pets, one loose cat or dog can turn into many kittens or puppies in a single litter.
Noise: Barking dogs and squawking birds do not endear themselves to neighbors, especially in the middle of the night.
What about service and emotional support animals?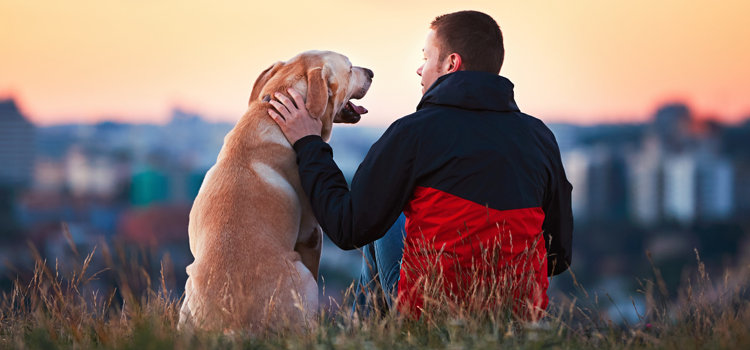 Service and emotional support animals are covered by the Fair Housing Act, which requires landlords and apartment managers to make a "reasonable accommodation" for both service and emotional support animals. Landlords cannot charge a pet fee, pet rent or a higher security deposit for these types of animals, nor can they inquire about a tenant's disability.
A landlord can, however, ask for legal documentation that the animal is needed, provided the disability for which it is needed is not obvious. Usually, this takes the form of a verification letter from the prescribing physician or therapist.
There are exceptions. This includes:
Buildings that only have four units or less, and the landlord lives in one of them.
Single-family homes that are sold or rented without a real estate agent, and the landlord owns no more than three single-family homes at one time.
Make sure you have the right policy in place
Before renting to pet owners, check with your insurance company about what types of damage they'll cover.
You do not want to find yourself making costly repairs because your insurance policy doesn't cover certain damages or breeds of dogs. You should also ask your policy provider about liability coverage for dog-related injuries.
Put it in the lease
Add a Pet Addendum or Pet Rider to your lease. This will cover the non-refundable pet deposit, monthly pet rent (if you choose to charge it), and any additional fees. You can also require proof of obedience training, veterinarian records showing the pet has been spayed/neutered, and/or a renter's insurance policy covering the pet(s). If you're really on the fence, you can always ask for a "meet and greet" or letter of recommendation from a previous landlord.
Work with your property manager
Whether you've bought an investment property with pets already on the premises or are considering putting a new pet policy in place, it's important to understand the existing policy or create a new one you feel comfortable with. This is one of many reasons I highly recommend working with a trusted, licensed property manager who is up to date on current laws and best procedures for renting to tenants with pets.
Tip: When you purchase an investment property through Roofstock, we set you up with a certified local property manager who handles day-to-day operations for you. We also monitor our property managers for ongoing performance and continue to work on your behalf to ensure everything goes smoothly.
Conclusion
The decision on whether to rent to pet owners can be a morally conflicting one. If you've ever been a renter with a pet—and many of us have—you likely understand the challenges of finding (and affording) the right place.
On the flip side, buying a rental property is no small potatoes. Your investment is a business, and it's wise to treat it as such. Wanting to protect your asset is perfectly reasonable.
In this case, I believe you don't have to compromise on doing what's best for your business. By having the right insurance, pet policies and property manager, you can protect your asset while serving the demand of a very large and ever-growing renter segment.