Roofstock CEO Gary Beasley sat down with the hosts of WSJ's Watching Your Wealth podcast to chat about the current top cities for investing in residential income property, and what you need to consider if you're thinking about buying rental property in a popular area.
Check out some of the key takeaways recapped in our blog post below, or listen to the full podcast now:
Some of the Hot Cities for Investing in Residential Income Property
A few great examples include...
Why They're Hot
The above markets exhibit a mix of underlying fundamentals that drive single-family rental investment returns, such as...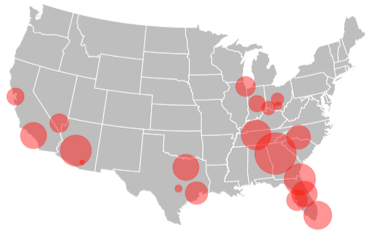 Constrained supply of inventory: Limited entry-level homes for sale, which bodes well for single-family rental operators
Healthy economies and job growth
Household growth
Income growth
Strong rent growth
Strong home price appreciation
Population growth
Gross rental yield
Here are a few market-specific highlights:
Dallas

Currently ranked as the 1 performing market for single-family rentals, and forecasted to stay in the top 3 through 2020
Rate of YOY rent growth on new leases is among the highest at 5.6% (national average is 3.5%)
High YOY home price appreciation at 8.8% (national average is 5.6%)
Strong current job growth at 4.1% (national average is 1.5%)
Nashville

Currently ranked the 2 performing market for single-family rentals, and forecasted to stay in the top 10 through 2020
High median household income growth at 5.3% (compared to the weighted average of the top 20 SFR markets, which is 3.2%)
High YOY home price appreciation at 11.6% (national average is 5.6%)
Denver

High forecasted average YOY rent growth (4.2%) through 2020 due to steady job growth and improving occupancy rates
Forecasted to be the No. 2 performing market for single-family rentals through 2020
High YOY home price appreciation at 8.2% (national average is 5.6%)
Orlando

High forecasted average YOY rent growth (3.5%) through 2020
High YOY home price appreciation at 8.6%, compared to national average of 5.6%
Strong 3.6% job growth (national average is 1.5%), and continued forecasted job growth through 2020
High median household income growth at 4.3% (compared to the weighted average of the top 20 SFR markets, which is 3.2%)
Data Source: John Burns Real Estate Consulting, Single-Family Rental Analysis & Forecast Full Report (Quarterly, May 2017)
Other Factors T

hat Influence a Market's Desirability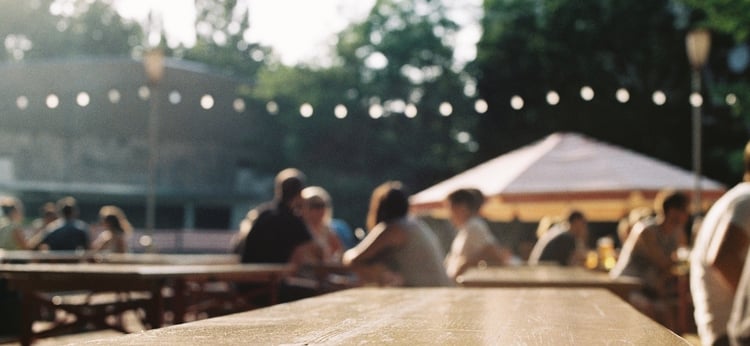 It's also important to look at lifestyle factors that influence a market's desirability, and understand what's driving migration to that area. For example, Nashville has an iconic music scene and a top research university (Vanderbilt). Denver offers a wide array of outdoor activities and a thriving economy. Additionally, certain markets are more affordable, tax-friendly or appealing to entrepreneurs.
People are also more lifestyle-oriented today than they might have been a generation ago. And with the rise of telecommunications and tech, it's more feasible than ever to live, work and invest in different places around the country.
Things to Consider When Buying Rental Property in Hot Markets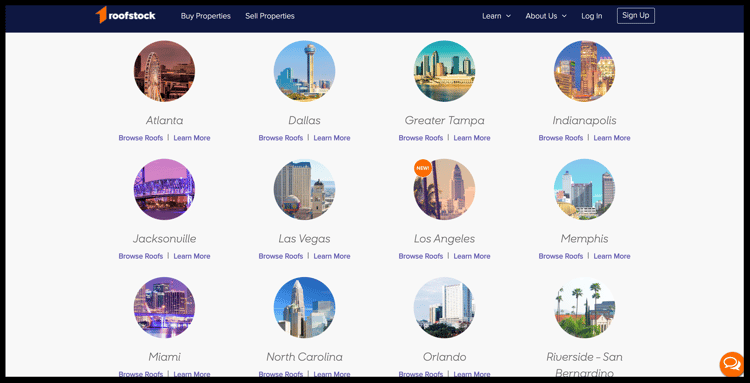 No matter what market you invest in, it's helpful to think about...
The local economy. How diversified is the jobs landscape? Are there multiple industries driving employment growth?
Nearby amenities. Once you've selected a market, consider attributes on a more granular level. Look at access/proximity to things like public transportation, freeways, airports, restaurants, parks, public spaces, schools, shopping, etc.
Your ability to accept volatility. Certain markets tend to be more "boom and bust" when they're heavily tied to a specific industry. If you're not prepared for those kinds of trends, consider investing in a more slow-and-steady market like Indianapolis, for example.
Mistakes to Avoid When Buying Residential Income Property

Not taking the time to understand your investment objectives. Rather, identify a clear goal and have a strategy with actionable steps. For example: Are you seeking a short- term or long-term investment? Is there a timeframe for when you want to resell? What kind of passive cash flow would you like to have in five, 10 or 20 years from now? What would it take to get there?
Buying too late in the cycle. Look for signs that growth is slowing, which may indicate the market is nearing a plateau. These signs may include increasing inventory, decreasing rates of home price appreciation or rent growth, or increasing market vacancy levels for rentals.
Basing your purchase off a single factor such as strong curb appeal or current cash flow. Rather, look at the bigger picture, including potential appreciation, quality of neighborhood, and local economic trends.
Failing to consider the desirability of your property from the tenants' perspective. For example:

"Is the property I'm buying going to be desirable to some set of tenants?"
"Is this a place where people would want to live?"
"Would someone live here for access to schools? Amenities? Employment? Healthcare? The airport?"
Advice for Millennials Who Want to Invest in Rental Property

Don't judge a book by its cover. Remember to look at the investment holistically—don't be overly influenced by curb appeal. When evaluating potential rental properties, it's important to examine a number of fundamentals such as the market, the neighborhood, the "bones" or structure of the home, factors that might drive rental demand in the area, and more. Don't pass up a property based exterior/interior looks alone as some of the most profitable rental home investments don't look that special from the outside. As an investment property, the home's color is not as important as its cash flow!
"One of the mistakes with investment properties is that people sometimes look through the lens of a home that they might want to live in. But what we found is some of the best returning rental properties might not be the prettiest from the street, but they're in a good location, they're really well-built and have reliable [rental] income...and oftentimes those can be great returns. Remember when you're buying a rental property, you're looking for financial return—not necessarily a place to live in. We all have biases as we look at things like investments, and I think one of the things that people sometimes over-index is curb appeal." —Gary Beasley, Roofstock CEO
Know your investing objectives, and let that drive your strategy.

For example, do you care more about current cash flow or long-term appreciation? Do you want to buy a place that you or a family member may want to live in someday, or is this a pure investment?
"Being patient and having a longterm strategy is really important. The nice thing about millennials is that they have a long investing horizon ahead of them. You don't necessarily ned to buy a bunch of properties today. A lot of the people we're working with buy one home a year for the next decade. Then you look back, and you've got a pretty nice portfolio."
Know your target renter: Inevitably, property shopping has an emotional aspect to it. And while it's natural to form an opinion based on personal bias and preference, remember: You're not the one who's moving in. Instead, try to see things from the perspective of your targeted renter. Ask yourself, "Is the property I'm buying going to be desirable to some set

of tenants?" Whether it's a retiree, a group of college students, a family with kids in high school, or someone who needs to live near the airport, different things are going to matter to different people.
Balancing risk and reward:

Real estate has a relationship between risk and return. You can't get the higher return without accepting more risk. As a general rule, homes in less expensive neighborhoods offer the highest current yield potential, but generally come with more volatility, or risk, than do more affluent neighborhoods. Consider how comfortable you are with the risk/return tradeoff when putting together your strategy. Some investors think about investment homes along a continuum similar to bonds, ranging from AAA (lower return, lower risk, more affluent neighborhoods) to junk bonds (higher return, higher risk, less affluent neighborhoods).
"The thing about real restate that is important—as with any other investment—is to understand there's a risk/reward tradeoff. If you go into a pristine neighborhood with birds chirping and great schools, you're going to get a lower current return but you're banking on less volatility and perhaps more appreciation. If you go into some lower-price neighborhoods, you may have some shorter stays of tenants and your cash flows may be a bit more volatile, but you can get higher yields." —Gary Beasley, Roofstock CEO
Do your diligence. Just because an area is exploding doesn't necessarily mean it's a smart long-term investment, so don't get caught up in the herd mentality and "buy just to buy." Read up on the market, neighborhood and property. If you are buying out of market, it's important to find a solid local property management firm who is familiar with the local market and can manage the rental home on your behalf.
Be responsible with financing. Don't over-leverage yourself, and don't use a credit card to come up with your down payment.
Have a contingency fund. Start setting aside a small percentage of your monthly cash flow into a contingency fund of about 1-2% of the purchase price. While many properties generate attractive cash flow over the course of the year, there could be certain months that are negative if there are any needed repairs or the property is between tenants. This slush fund can smooth things over and avoid having to come out of pocket during these periods.
It's a marathon, not a sprint: Real estate is a long-term wealth creator that requires diligence and patience. It's not a get-rich-quick scheme. But even during months when you have zero net cash flow due to repair bills or other unforeseen expenses, don't give in to the mindset that you necessarily have a bad investment. Keep in mind that like any investment, real estate fluctuates in value, and even if the estimated value goes down, it only affects you if you sell it while it is cheap. Make sure you are financing your property responsibly so you are not forced to sell during a downturn. Many investors like to lock in fixed rate financing to avoid situations where payments could reset down the road in the event of a higher interest rate environment.
Lastly: Don't Be Afraid to Invest in Markets Where You Don't Live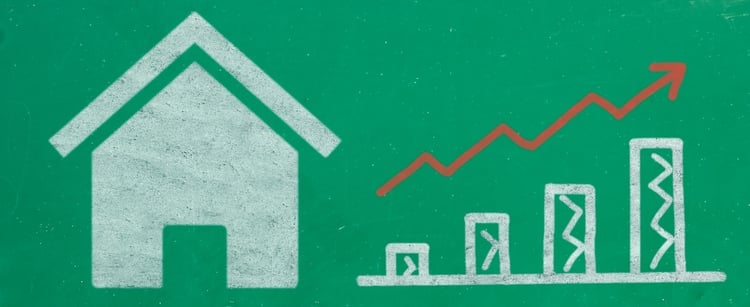 Buying a residential income property can be a little daunting for the uninitiated, but modern tools are making it more practical and accessible than ever. If the thought of vetting property managers and researching "fundamentals that drive single-family rental investment" make your eyes glaze over, take advantage of game-changing platforms like Roofstock that streamline the process and do a lot of the legwork for you.
At Roofstock, we research and identify interesting rental markets, provide a proprietary Neighborhood Rating, and certify rental homes on our marketplace by providing a diligence vault with important things like property inspection reports, independent valuation estimates and tenant payment history. We even connect you with vetted property managers who handle the day-to-day management on your behalf…and much more!
*****
You might not be able to purchase a residential income property where you live, but that doesn't mean you can't start building long-term wealth and diversifying your portfolio with rental property in a different part of the country. Many of the homes on Roofstock can be purchased for as little as $25k down, and more than 90% of our retail buyers are confidently buying investment homes that are more than 500 miles from where they live!