Last updated on April 3, 2021
According to the most recent report from the U.S. Census Bureau, there are nearly 43 million rental households in the United States. With that many people renting where they live, it makes sense that not every tenant is looking for a long-term lease.
Landlords who strategically offer month-to-month leases may be able to increase cash flow and keep rental property occupied by offering tenants an alternative to a long lease.
In this article, we'll look at the benefits of a month-to-month lease for a landlord, why some tenants like short-term leases and the terms and conditions to include in a month-to-month lease.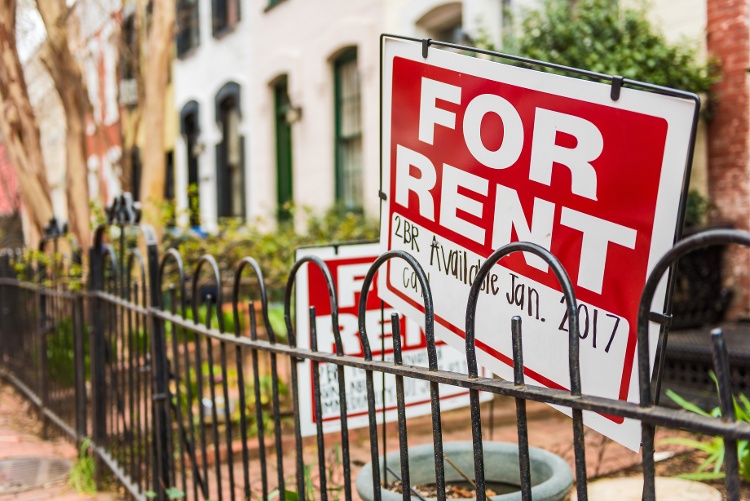 How a Month-to-Month Lease Works
Although lease terms and conditions are almost always negotiable between the landlord and tenant, residential leases generally fall into one of two categories:
1. Month-to-month lease
Month-to-month leases are a type of short-term rental lease contract that renews each month with no scheduled termination date, unless either the landlord or tenant gives notice that they will not renew the lease.
Most landlord-tenant laws require at least a 30-day notice to terminate a month-to-month lease, and the rental agreement will specify how much notice is necessary and how the notice is delivered.
2. Fixed long-term lease
Most residential leases are for a fixed term of 12 months.
Landlords like fixed long-term leases because the cash flow from the tenant's monthly rent is fairly predictable, expenses are lower because less money is spent repairing the rental in between tenants, and rental property can be easier to finance with a long-term tenant in place. Tenants like fixed-term leases too since the rental amount on a long-term lease is locked in until the lease renews.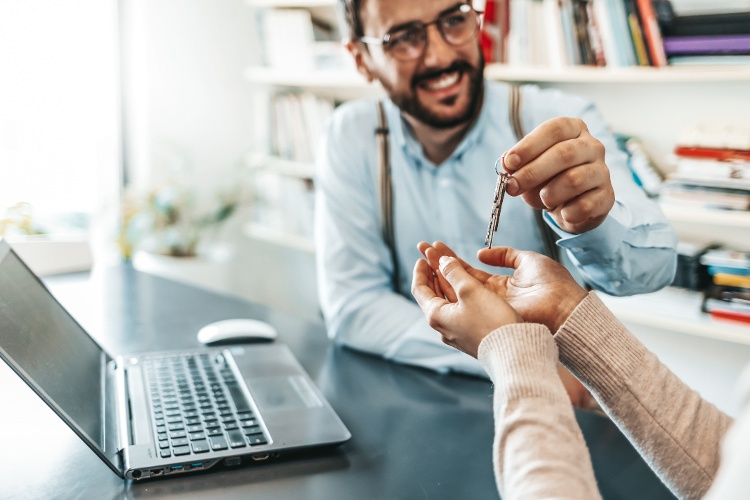 Advantages of a Month-to-Month Lease for Landlords
While longer-term leases may be the norm when renting a residential property, there are several potential advantages for landlords who rent to a tenant month-to-month:
1. Potential to charge a higher rent
Month-to-month leases offer the opportunity to charge higher rent, and to increase the rent more often, than a long-term lease. The rationale for asking for more rent with a short-term lease is that there's more risk and expense involved because a tenant can move out quickly.
Of course, the amount of extra rent a landlord can charge a month-to-month tenant and how often the rent can be increased depends on the demand for rental property in the market and the state and local landlord-tenant laws.
2. Keep your options open
Landlords also have more flexibility with month-to-month leases. For example, in markets where rents are rapidly rising, a landlord can give the existing tenant proper notice that the month-to-month lease will not be renewed, then rent to another tenant at a higher rent, assuming the current tenant can't afford to pay more.
Month-to-month leases also have flexible ending dates, making it easier for a landlord to decide what to do with the property, such as selling when the market is up or vacating the property so that major repairs can be done all at once.
3. Improve tenant management
Tenant management is another advantage of a month-to-month lease for landlords. A landlord may have a great tenant who is waiting to hear about a job in a different state or is thinking about moving to a larger place because a baby is on the way.
Instead of taking the risk of losing the tenant and renting to someone new, a landlord could offer a month-to-month lease to keep the great tenant as long as possible.
A short-term month-to-month lease is also a good tool to use with problem tenants or new tenants. In a market where it takes time to find good tenants, a landlord could require a tenant who has a history of paying the rent late to go month-to-month while the property is being marketed for rent and applicants go through the entire tenant screening process.
Month-to-month leases are also a good way to see if a new tenant with a less than perfect credit score will be a good long-term renter. After the tenant proves they are, the landlord can agree to sign a long-term lease.
4. Evicting may be easier
What happens if a landlord decides to give a new tenant a chance and things just don't work out?
With a long-term lease, a landlord has to have a good reason for terminating the lease and evicting a tenant. To make matters worse, a tenant could argue in court that the eviction action is illegal.
On the other hand, in most states, a landlord renting to a tenant on a month-to-month lease simply has to give the tenant sufficient notice that the short-term lease isn't being renewed. That's because the right of either party to terminate the lease is already written into the contract, and no specific reason needs to be given.
5. Potential Disadvantages of a Month-to-Month Lease
There are also some disadvantages for landlords offering a lease month-to-month lease to a tenant.
One of the biggest drawbacks to a short-term lease is uncertainty. If the rental property is located in a city where only 30 days notice by the tenant is needed to terminate the lease the landlord is just one month away from having a vacancy that doesn't generate cash flow.
In rental markets where occupancy rates are lower or the demand for rental property is seasonal, month-to-month leases can lead to extended periods of lost income. Before agreeing to short-term leases, landlords should ask their local property manager to analyze leasing trends and cycles in the marketplace to avoid having negative cash flow month after month.
Turnover costs with month-to-month leases are also more frequent and can make a rental property less profitable.
The National Apartment Association (NAA) reports that the cost of a single unit turn including rent loss starts at about $1,000 and can easily grow to a range of $2,500 to $5,000 depending on capital repairs. A rental property with a tenant on a month-to-month lease turns over two or three times per year means a landlord could lose thousands of dollars by offering a short-term lease.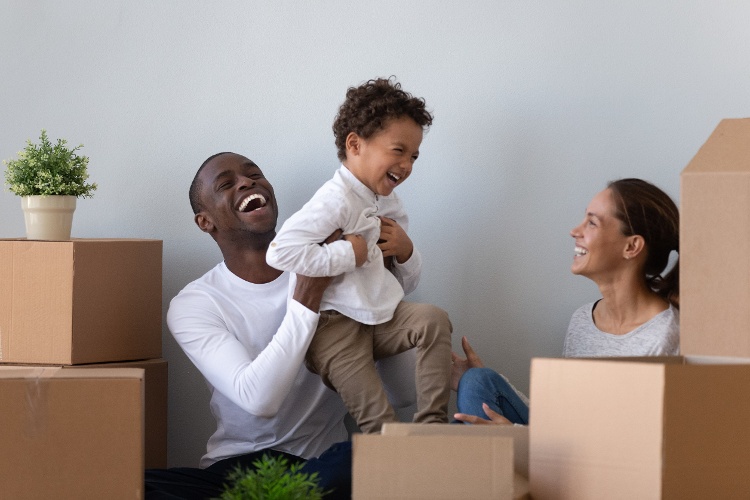 Do Tenants Like Month-to-Month Leases?
Month-to-month leases can also help to attract tenants. Let's take a look at the benefits of a month-to-month lease from the tenant's perspective, and why some tenants might actually prefer renting without a long-term lease.
1. Flexibility
Month-to-month leases give the tenant peace of mind that they will have the flexibility to move on short notice if they need to. Of course, in markets where the demand for rental property is strong, tenants on a short-term lease may not actually end up moving even if they are not locked in with a longer-term lease.
2. Automatic lease renewal
A month-to-month lease with an automatic renewal clause gives the tenant one less thing to worry about. With long-term leases, tenants are often concerned about the lease being renewed and how much the rent will increase. Automatic renewals of monthly leases assure the tenant they have a place to stay, even if there is a small rent increase.
3. Easy termination
There's no penalty to a tenant for terminating a month-to-month lease with the proper notice. It can be very expensive for a tenant to break a long-term lease, and the tenant may be liable for paying the rent for the rest of the lease if the landlord is unable to find a new tenant.
The short notice needed to terminate a month-to-month lease can help to remove any hesitations a tenant might have about renting your place.
4. Roommates
Investors who own rental property in college towns like Gainesville, Athens, Georgia, and Rochester, New York may have two or three roommates on the same lease. The combined income from the students is enough to pay for the rent, but if one roommate leaves the others could be in a bind.
Offering a month-to-month lease to renters with roommates makes it easier to amend the existing lease with a newly approved roommate.
Features of a Month-to-Month Lease
In many ways, the terms and conditions of a month-to-month lease are the same as those found in a long-term lease. For example, both types of leases have similar clauses such as security deposit requirements, late fees, smoking and roommate restrictions, and pet policies.
Other main features of a month-to-month lease include:
Starting date
Automatic renewal clause
Required notice to terminate
Rent due date
Tenant and landlord information
Security deposit amount
Late fee penalties
Pet and guest policies
Property damage clause
Tenant insurance requirements
The biggest feature of a month-to-month lease is that the ending date is flexible, with either the landlord or tenant able to terminate the lease with proper notice. Having an automatic renewal clause included in a month-to-month lease avoids having to resign and potentially renegotiate the lease each and every month.
Final Thoughts on Month-to-Month Leases
While 12-month leases have long been the standard for residential rental property, month-to-month leases can be more attractive to today's new renters.
Short-term leases can be a win-win for both the landlord and tenant, with each party benefiting from the flexibility that month-to-month leases provide.
For property owners in a renter's market, offering a month-to-month lease can give you a competitive edge and help keep a home occupied and generating solid cash flow.