Last updated on December 16, 2021
One of the biggest benefits of being a passive real estate investor is that you can focus on growing your portfolio while delegating daily details such as property maintenance issues, rent collection, and tenant issues to someone else.
However, if you want the cash flow from your rental properties to stay strong and healthy, it's important to understand how to choose the right property manager to handle your investments.
Key factors for choosing the right property manager
Choosing the wrong property manager for your specific type of investment property can lead to decreased cash flow due to high vacancy levels. For the same reason you want your potential tenants to be thoroughly screened, you want to put in the extra time and effort to find a great property manager.
Key factors to look for when choosing a rental property manager include:
Communication by phone, email, or texts
Frequency of communication
How quickly and professionally the property manager responds to inquiries
Local experience with your specific type of rental property investment
Historical track record of filling vacancies at the fair market rent
Knowledge of basic accounting practices for income, tax, and real estate investment purposes
Technology and software used to organize and automate the property management process
How property manager fee structure compares to other companies in the same marketplace
What to expect from a property management company
Property management fees normally range between 8% and 12% of the gross rent collected. The money you pay your property manager takes a big bite out of your cash flow, so make sure that you're getting your money's worth.
Common tasks that a property management company performs include:
Property maintenance and repairs that keep the property in good operating condition
Property inspections including tenant move-in walk-throughs and move-out inspections, routine interior and exterior inspections, and drive-by inspections
Marketing vacant space for rent
Tenant screening and lease signing
Setting fair market rent and rent collection
Collect rent when due and make timely disbursements to the owner
Creating an operating budget in conjunction with the owner and managing the budget
Schedule and track the progress of maintenance requests
Handle tenant issues promptly when they arise
Manage finances and record-keeping, including payment of vendor invoices and providing monthly and annual operating statements to owner
How to find a great property manager
Not all property managers are created equal. Some specialize in single-family rentals, others in small multifamily properties.
In larger metro areas, some property managers may only work in certain areas or with certain property classes such as brand new Class A homes, Class B workforce housing, or Class C cash cow rental property.
Here's how to find a good property manager for you and your real estate business in six easy steps:
1. Ask for referrals
Reach out to your network and ask for referrals from several people. Good sources for property manager referrals include:
Fellow real estate investors
Real estate agents and brokers
Real estate attorneys
Mortgage brokers
Escrow companies
Contractors such as HVAC and landscaping companies
2. Review property management companies online
If you're just beginning to invest in real estate long-distance you may still be building your local real estate team. Fortunately, there are several ways to research property managers online:
Internet search for "residential property manager" + your city name
Yelp and Better Business Bureau for ratings, customer, and client reviews
Craigslist ads for property managers advertising their services
Roofstock for vetted property managers with ongoing performance monitoring
3. Follow a standard interview process
It's important to interview several property managers as part of your initial interview process. Key questions to ask when interviewing a real estate property manager include:
Years in business
Size of staff including full-time and part-time workers
Number of properties currently under management the current and previous year
Average length of time current clients have been with the property management company
Areas of the city the properties are located in
Average percentage of vacant properties at any given time
How the property manager determines fair market rents
Process for finding and qualifying tenants
Frequency of property management inspections and owner reports
How and when owner distributions are made
Online systems such as owner portal, tenant rent payments, and repair requests
Other services offered such as leasing and brokerage, and if the property managers has a dedicated staff for these extra tasks
Availability of in-house repair people
Education, training, and licensing of property management staff
Background of the property management company owners
Awards and other recognition within the local community
4. Verify certifications and licenses
Property managers in most states are required to have a real estate license and a general business license. You can verify that the licenses are active and in good standing by checking with the Department of Real Estate and Secretary of State offices.
Other common credentials a property manager may have include:
IREM – Institute of Real Estate Management
CAI – Community Association Institute
NAA – National Apartment Association
NARPM – National Association of Residential Property Managers
5. Understand your property management contract
A property management agreement is a legally binding contract between you and the property management company. The general terms and conditions of a property management agreement are based on state law and regulations from the department of real estate.
Key terms to look for when you review a property management contract include:
Beginning and ending date of property management agreement
Compensation structure such as fixed fee versus percentage of revenue, leasing fees, and new account start-up fees
Charges for extra services such as overseeing major remodeling and tenant evictions
Frequency of financial reporting and communication
Timing of owner disbursements after rent has been collected and operating expenses paid
Owner responsibilities including maintaining a reserve account and obtaining adequate insurance coverage
Owner restrictions including finding tenants, entering the property without notice, and listing the property for sale without informing the property manager
Agreement to abide by local, state, and federal fair housing laws
Insurance carried by property manager should include errors and omissions coverage and general liability insurance.
Property manager liability, "hold harmless" clause, and a "reasonable care" clause indicating the manager will take reasonable care when hiring third-party contractors
Automatic renewal clause and how much notice must be given
Early termination clause including how much notice must be given, fee for ending the contract early, and obligations upon termination such as providing copies of all tenant leases and returning funds to owner
6. Ask for references
The final step in choosing a property manager for your rental property is to ask for references and samples of their work:
Speak with current clients of the property manager who own property similar to yours to see what they like and if there are any areas the manager could improve in.
Have one of your team members drive by several of the properties the company manages, looking for red flags such as numerous "For rent" signs and obvious signs of disrepair.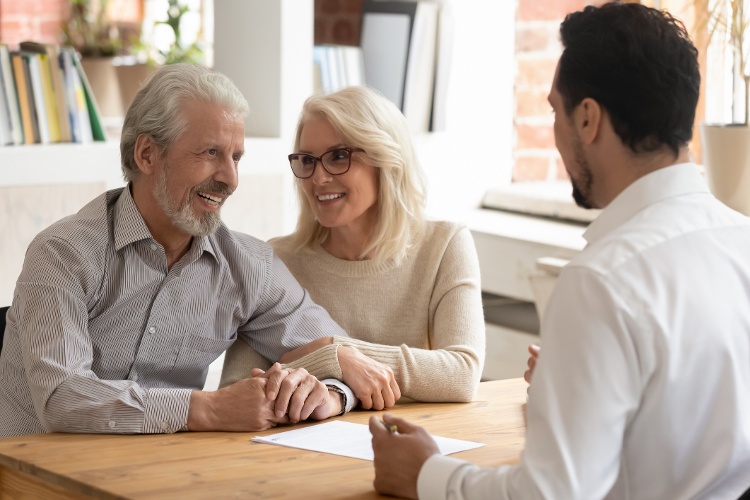 Benefits of hiring a professional property manager
When you were younger, you may have had a car you tinkered with and did DIY repairs on. But as you got older, two things happened: You found you had better and more profitable things to do with your time, and at the same time cars became increasingly more complex.
Rental real estate works the same way. To be fair, there are some do-it-yourself investors out there. However, today they're more the exception than the rule.
Part of the reason that most rental property investors choose a professional property management company is because real estate prices have been consistently rising in value.
In fact, according to the U.S. Census Bureau, median inflation-adjusted home values have more than quadrupled since 1940 (the year the housing census began). Income-producing real estate is a major investment, and there's simply too much risk in trying to manage the asset yourself.
Managing your own rental property can also be incredibly complex, although at first glance it may not seem that way. Many investors find they quickly become overwhelmed by common property management tasks, or don't have the interpersonal skills needed to deal with tenants.
The most successful real estate investors find that their time is much more valuable than the cost of hiring a great property manager who knows and understands the nuances of the local real estate market.
Key benefits of hiring a property manager include:
Make better use of your time by not having to deal with tenant drama or emergency repairs.
Avoid unintentional violation of local landlord-tenant laws by hiring a good manager who knows the local regulations.
Maintain control of your investment while delegating the daily details to your local pro.
Become a long-distance real estate investor in smaller secondary markets with higher yields and bigger returns.