Last updated on October 7, 2021
Think property management companies just collect and cash rent checks? Think again.
If you're looking to hire a property manager to take over the day-to-day operations of your rental properties, here's what you need to know...
What does a property manager do?
From staying on top of federal, state, and city regulations to answering calls about broken dishwashers, property managers can help protect your investment and also help ensure your passive income actually stays passive.
For an insider's view into the full range of services that property managers provide, we consulted with three professionals: Mike Nelson of Excalibur Homes, Charles Thompson of Specialized Property Management, and Chandler Janger of Suncoast Property Management. They explained the many ways a property manager can help save you time and money, so you can separate investing from operations.
Here are some of the top things property managers do for you:
1. Enable you to invest without geographic barriers
When it comes to operations, real estate will typically need a local presence. But with a property manager, you don't have to be skilled on home ownership or the area where your investment is located.
For example: If you've lived in Miami your entire life, you probably don't know what kind of winter preparation and maintenance a house in Chicago will require. A local property manager can help optimize the maintenance and marketing of your property for where it's located.
Working with a residential property management company also gives you the flexibility to expand your search footprint and own in real estate markets that offer the returns you seek.
If you live in San Francisco or New York City, you may not be able to afford the high cost of investment properties in your area. Or perhaps you seek diversification, and want to invest in a market outside of where you already own a home. Hiring a residential property management company might allow you to own in markets that fit your investing goals — without geographic limitations.
2. Know landlord-tenant laws and regulations
Keeping abreast of landlord-tenant laws can feel like an overwhelming task for property owners, especially if they own rental homes in multiple locations.
Not only will your property manager have strong expertise of current laws, regulations and ordinances, they'll also know how to correctly address them. This will help avoid issues from the get go, and having to deal with them down the road.
3. Respond to maintenance requests
For many landlords, maintenance requests are often the biggest pain point. The promise of passive income no longer seems so alluring when you're trying to get a raccoon out of a tenant's chimney in a safe and humane way at 3 a.m. (fun fact: One of Roofstock's optional preferred property managers actually did this).
"No matter how ideal the tenants, appliances break, systems wear out, and little things will need attention," Thompson says. "Your tenants will feel valued when you respond to their needs, and they are more likely to care for the home if they see that you do, too. Landlords who are slow or non-responsive to maintenance requests are the No. 1 cause of tenant turnover, which is expensive."
Your residential property management company can help eliminate this hassle by proactively handling tenants' requests or complaints, including after-hours emergencies, solving maintenance issues, and preventing any code violations.
4. Control maintenance costs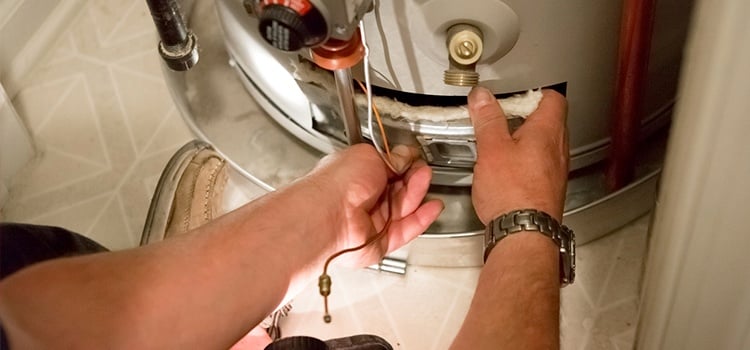 Staying on top of regular maintenance helps control costs and prevents bigger problems from flaring up down the road. Your property manager will conduct periodic property inspections in order to (1) fix anything in need of repairs, and (2) ensure the tenants are complying with the lease.
A larger residential property management company often has an in-house maintenance team and receives preferred pricing and volume-based discounts from vendors, which usually allows them to pass additional savings on to you.
This also spares you the stress of searching for a trustworthy repair person. Your property manager may already have relationships with proven vendors.
If something does go wrong on your property, you should expect to receive pictures of the damage; an itemized estimate of the repair costs; and an itemized statement after the repairs are completed.
You can also ask your residential property management company if it's possible to establish a threshold for authorization. For example: Do you want to approve repairs that cost more than $100? $200? Define a cost threshold that prompts this kind of teamwork, and ask if it can be included in your property management agreement to avoid any confusion.
5. Market your property and fill vacancies
For every day your property sits empty, it costs you. Property managers help reduce or eliminate this potential loss by proactively attempting to renew a current lease, or marketing the home for lease soon after the current tenant gives notice. A well maintained property with a market-appropriate rent rate may quickly attract good tenants.
"More than half the time, we have an approved applicant before the current tenant even vacates," Nelson points out.
Property managers help make sure the home is rent-ready by taking care of any necessary repairs and remodeling, replacing worn-out appliances, and rekeying the doors.
When it's ready to be shown, you can rest assured the management company will help aggressively market the house with photos and video walk-throughs on its website as well as all the major rental listing sites, such as Zillow, Trulia, and RedFin. Agents will typically also be available to show your home to prospective tenants in person seven days a week.
6. Screen tenants and collect security deposits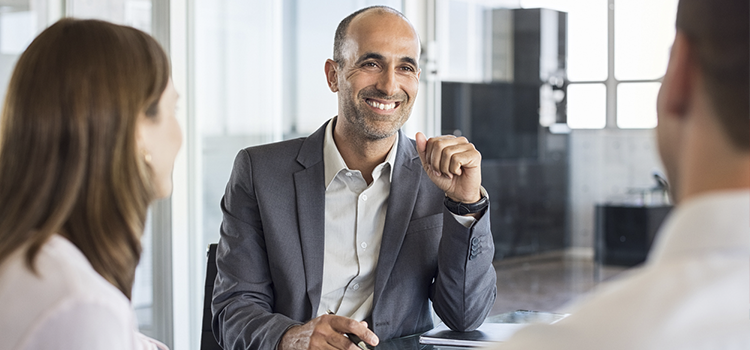 A thorough screening process can help reduce your risk of a potential financial loss. This is why professional property managers usually perform a range of background checks, including credit, employment, rental history, criminal and terrorist lists, and pet information. They'll also help make sure everything is conducted in compliance with fair housing and discrimination laws.
When an applicant is recommended for approval—and you as the owner have been consulted on the approval as desired—the property manager will collect the security deposit and hold it in escrow so that, in accordance with the rules, those funds are never co-mingled.
7. Reduce the cost of management
New rental property investors often wonder if they'd save more money by managing a local property themselves. As Thompson points out, "The first question is whether you have the time, and what your time is worth. Proper management requires continual attention and around-the-clock availability."
Administrative and maintenance help on your property generally will range from $10-25 an hour, Thompson adds.
Mike Nelson encourages owners to multiply their regular hourly wage by the number of hours a month they'd likely spend managing their property. "That's how much it's costing you, from an opportunity cost perspective," he says.
For example, Nelson recalls this scenario: "We had an emergency room doctor who was going to turn his own property, because he didn't want to spend the $2,000 it would take to paint and clean it. Our contractor would've been in and out in three days. The doctor took four weekends, so he lost an entire month's rent. Also, he makes probably $250 an hour while he's working in the ER. Why not do 32 hours' work in the emergency room instead?"
And as mentioned earlier, a professional property manager might also help save you money by avoiding problems that could lead to legal fees, vacancies, and damages related to mishandled repairs.
8. Collect rent and handle delinquencies
Your property manager is responsible for collecting rent and making sure the check clears. Some property management companies can even help you receive payment faster by allowing tenants to pay online, and then transferring the funds electronically to your account.
Property management companies help take care of all landlord-tenant interactions, and communicate expectations up front through clearly outlined rent policies. Your property manager will also help handle collections and evictions if such measures become necessary.
*****
Now that you know what a property manager does to help their owners, here are some of the typical costs and fees associated with their management:
Management fee: this is the primary fee you'll pay each month for the property manager to run the day-to-day operations (collecting rent, communicating with tenants, etc.)
Leasing fee: most property managers will charge a new lease fee to cover the costs of marketing, paperwork, and background checks on new tenants.
Lease-renewal fee: this is the fee for renewing the lease for an existing tenant. Some property managers skip this fee, others charge a flat rate, and some charge a percentage of the rent.
Maintenance: many property managers will charge either a small flat fee or percentage of the cost of a repair. Be sure to ask them what this amount is as you're vetting different companies.
Related: How much do property managers charge?
Like any other investment asset, your rental property may benefit from optional proactive and professional management. Whether you own a rental property that's 30 or 3,000 miles away from where you live, choosing a property manager can help save you time, potentially boost your bottom line, ensure diligent maintenance, and help reduce liability.
*******
Meet our panel of property managers
Mike Nelson is the managing broker of Excalibur Homes, LLC (CRMC), which is one of a handful of companies across the country to receive the Preferred Residential Management Company (CRMC) designation. Excalibur represents about 1,300 rental homes in the Metro Atlanta area. He also teaches property management and real estate investing for the Georgia Association of Realtors and the Georgia Real Estate Commission selected him to serve on their Education Advisory Committee to represent the property management industry. He has a degree in real estate from the University of Georgia, is a licensed broker, has the Graduate, REALTOR® Institute designation from National Association of Realtors, along with the Residential Management Professional and Master Property Manager designations from National Association of Residential Property Managers.]]
Chandler Janger is the investor relations, marketing, leasing & sales manager at Suncoast Property Management. Suncoast is a full-service real estate firm, currently managing more than 1,700 properties. They are licensed in both Florida (where they actively service properties from Palm Coast to Nassau County) and Georgia.
Charles Thompson is Specialized Property Management's CEO. For more than 30 years, Texas rental property owners have trusted Specialized Property Management to help their rental home investments be more profitable and avoid costly mistakes. Their full services include marketing, leasing, applicant screening, showings, rent-ready services, maintenance, managing tenant needs, rent collection, lease enforcement, and owner reporting and trust accounting. The firm maintains the highest online and customer satisfaction ratings in the industry. Charles Thompson has over 25 years of experience specializing in turnaround management, strategy-based consulting, and implementing best-practice operational models within industry-leading brands. He is the president of CTX Legacy Ventures, which owns Texas-based Specialized Property Management and heads the firm's long-term strategic direction, executive management, and ongoing company acquisitions.