Last updated on November 24, 2021
Just like with anything new, contracts and property management fees can seem intimidating to many first-time investors. You don't want to feel like you're being nickeled-and-dimed each month with a list of confusing fees. Nor should you have any doubts about what a larger blanket fee is really covering.
To help you understand what property management fees to expect and what services they cover, we spoke with three experts: Mike Nelson of Excalibur Homes, Charles Thompson of Specialized Property Management, and Chandler Janger of Suncoast Property Management. They explained the most common property manager charges, as well as what to look out for.
→View investment properties on our marketplace
Setup fee
A setup fee, or onboarding fee, is the first fee you might run into. This one-time fee typically varies anywhere from $250-$500 per unit and it covers the cost of setting up your account with a property management company. It may also cover an initial inspection upon closing to assess the current condition of the property, as well as welcome/introductory materials to the tenant(s) that establish communication with the new property manager.
Management fee
This is the primary fee you'll pay each month. This fee covers the day-to-day management of your property, such as collecting and processing rent, communicating with tenants, conducting annual property inspections, coordinating repairs, and responding to emergency maintenance calls.
The management fee is usually a percentage of the gross collected rent, but you'll also find rental property managers who charge a monthly flat fee.
Rates vary by market, but most management companies charge 10% of the monthly rent to manage a single-family home.
When reviewing your property management agreement, pay close attention to the contract language. The contract should state that you'll be paying out of "rent collected," not "rent due," "scheduled rent," or "rental value." This is an important distinguisher. A payment agreement based on rent collected ensures that you only pay a management fee when you're receiving rental income. If you're not making money, the property manager isn't either. This is a good way to keep everyone's interests aligned.
Some companies offer an all-inclusive fee arrangement, which automatically includes a suite of services. Other companies unbundle their services, allowing you to pay for additional assistance as needed. Whichever route you choose, make sure you understand what services will be covered in the management fee, what other fees may pop up, and what your average monthly bill will likely be.
Leasing fee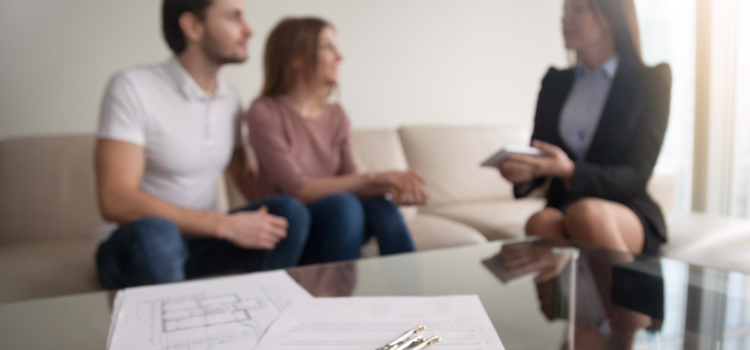 The vast majority of rental property managers charge a leasing fee (sometimes called a new tenant placement fee), which is the fee for leasing or re-leasing the property if it becomes vacant. This fee is generally equivalent to a month's rent or some percentage of it (between 50-100%), although some firms may charge a flat fee instead. Typically, the leasing fee covers the costs of advertising the property, showing it to prospective tenants, screening applicants, preparing the lease, and performing the move-in inspection.
If the tenant is evicted or breaks the lease before the end of the one-year term, some property management firms will provide a full or prorated refund. This incentivizes the property manager to do their due diligence during the tenant screening process, which should lead to a lower turnover rate down the line.
Lease-renewal fee
This represents the fee for renewing the lease for an existing tenant. Some property managers skip this fee, others charge a flat rate, and some charge a percentage of the rent. The fee covers the time it takes to make any adjustments to the lease—including performing a Comparative Market Analysis to recommend rent changes (if any)—and obtain the tenant's signature. Whether the property managers charge a set fee or a percentage, the lease-renewal fee is typically around $200 or less.
Maintenance fees
"Don't be caught unprepared by maintenance issues, expect them — and budget accordingly," advises Thompson. He says annual maintenance costs average around 1.5 times the monthly rental rate, depending on the age of the home.
For example: If your investment property rents for $1,000, then you should be prepared to spend approximately $1,500 in repairs throughout a tenant's one-year lease. Discuss with your property manager what routine maintenance may be appropriate for your property given its age, and plan to put at least 10% of the rent each month into a maintenance fund.
Some property owners want to be notified prior to any repairs that cost more than $100, while others prefer to be more hands off. As we discussed in the previous post, "What Does a Property Management Company do for You?," you can ask to set a threshold for authorization that suits your comfort level.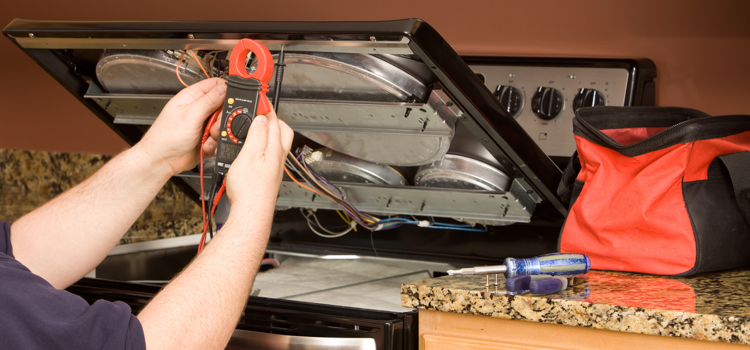 If something does go wrong with your property, set expectations with your property manager to provide you with pictures of the damage, an itemized estimate of the repair costs, and an itemized statement after the repairs are completed. If the cost exceeds your maintenance limit, you'll be asked to approve the quotes before any work begins. Luckily, property management companies can often negotiate preferred pricing and volume-based discounts from vendors, and then pass those savings on to you.
Your property management company shouldn't be profiting off maintenance performed on the home, either. Watch out for property managers who charge a markup fee in excess of 20% for maintenance. Unless you're hiring your property manager to supervise a major renovation, you should only be paying for the cost of repairing or replacing the damaged item.
"We always have the investor's best interest at heart, so we structured our fees to make sure that the investors are making money. And if they don't make money, we don't make money," Chandler points out.
Keep in mind that after tenants move out, you'll also need to spend some money on getting the house "rent ready" — cleaning, painting, and repairing any damages.
Eviction fees
They don't happen often, but many landlords will have to one day evict a tenant for non-payment of rent or damaging your rental property.
Many property management companies may have the expertise to handle evictions on their own, while others will contract out the work to a local law firm that specializes in residential evictions. Expect to pay a fixed eviction fee of around $500 plus any applicable legal fees.
When the eviction case goes to court and you're awarded a judgment, collections agencies and attorneys generally charge a collections fee of about 50% of the money collected.
*****
A good property manager will be clear and transparent with all their fees — no matter how small.
As the property owner, you should understand all the recurring base-level fees upfront, as well as every charge that may show up as a one-off later on.
At Roofstock, all of our preferred property managers are vetted and monitored for ongoing performance, helping to ensure both you and your investment receive the highest quality of service. When certifying our property managers, we also check to make sure their fee structures are transparent and align with the level of care provided.
Whether you select one of our preferred property managers or choose your own, we hope this list of common property manager fees will help you feel more confident and in control of your money and your investment.
Meet our panel of property managers:
Mike Nelson is the managing broker of Excalibur Homes, LLC (CRMC), which is one of a handful of companies across the country to receive the Preferred Residential Management Company (CRMC) designation. Excalibur represents about 1,300 rental homes in the Metro Atlanta area.
He also teaches property management and real estate investing for the Georgia Association of Realtors and the Georgia Real Estate Commission selected him to serve on their Education Advisory Committee to represent the property management industry. He has a degree in real estate from the University of Georgia, is a licensed broker, has the Graduate, REALTOR® Institute designation from National Association of Realtors, along with the Residential Management Professional and Master Property Manager designations from National Association of Residential Property Managers.
Chandler Janger is the investor relations, marketing, leasing & sales manager at Suncoast Property Management. Suncoast is a full-service real estate firm, currently managing more than 1,700 properties. They are licensed in both Florida (where they actively service properties from Palm Coast to Nassau County) and Georgia.
Charles Thompson is Specialized Property Management's CEO. For more than 30 years, Texas rental property owners have trusted Specialized Property Management to help their rental home investments be more profitable and avoid costly mistakes. Their full services include marketing, leasing, applicant screening, showings, rent-ready services, maintenance, managing tenant needs, rent collection, lease enforcement, and owner reporting and trust accounting. The firm maintains the highest online and customer satisfaction ratings in the industry.
Thompson has over 25 years of experience specializing in turnaround management, strategy-based consulting, and implementing best-practice operational models within industry-leading brands. He is the president of CTX Legacy Ventures, which owns Texas-based Specialized Property Management and heads the firm's long-term strategic direction, executive management, and ongoing company acquisitions.