Last updated on August 4, 2022
Setting the right rent on a rental property is a mixture of art and science. If the rent is too high, your property will sit vacant and generate no income while your operating expenses keep growing. If the rent is too low, the risk of being cash flow negative is right around the corner.
In this article, we'll discuss how to charge the right market rent to attract qualified tenants and keep your rental property as profitable as possible.
Calculating the Right Rent in 5 Easy Steps
Some investors use the 1% Rule to ballpark what the monthly rent should be. If the property is valued at $100,000 then the rent should be about $1,000 per month. While multiplying by 1% is a quick and easy way to guesstimate rent, the formula overlooks a lot of key criteria used to determine the right rent.
Here's a more scientific step-by-step process to follow for deciding what's the right rent price to charge:
Step #1: Create an RMA
Similar to a CMA for property being sold or purchased, creating an RMA (rental market analysis) is the first step in charging for the right rent. Factors to focus on when reviewing the rents of comparable properties include:
Neighborhood characteristics and rating
Number of bedrooms and bathrooms
Property square footage and floor plan
Age of construction
Lot size, and landscaping of front and back yards
Step #2: Adjust rent up or down for amenities
With your rental comparables in hand, the next step is to compare the amenities of the other rentals on the market to the property you own. Common factors and amenities that affect the monthly rent include:
Layout, such as open space vs. a floor plan divided into numerous small rooms
View from the property
Single story vs. multi-story
Amount of closet and storage space
Updating of flooring, fixtures, and appliances
Garage vs. carport or on-street parking
HOA with fitness center or recreational facilities
Gated community
Step #3: Verify rent covers operating expenses
Charging the right rent should also generate enough cash flow to pay for operating expenses and profit:
Monthly PITI (principal, interest, taxes, and insurance) mortgage payment
Normal operating expenses such as repairs and maintenance
Contributions to a CapEx account (capital expense) for major repairs such as an HVAC or new roof
Vacancy costs due to tenant turnover or bad debt
Monthly profit to the owner, usually at least 5% of the gross monthly rental income
Step #4: Monitor showing activity
If prospective tenants are viewing your property and submitting rental applications, it's a good sign that you're charging the right rent.
On the other hand, if good tenants are few and far between while other properties are getting rented fast, your rent may be too high for the location of your property or the amenities offered.
Step #5: Monitor changes in the marketplace
It's also important to regularly monitor rent changes in the market place even after your property is rented. In difficult economic times, rents can sometimes go up because people can't afford to own a home and become renters instead.
Depending on your location and target renter, seasonality and school year can also affect how much rent you can charge. Unless your rental property is in a resort area, most people don't want to move in the winter, with lower demand pushing rents lower.
If you're renting to families, rents may be higher during the months before the school year begins because more families with children are trying to move into a new home.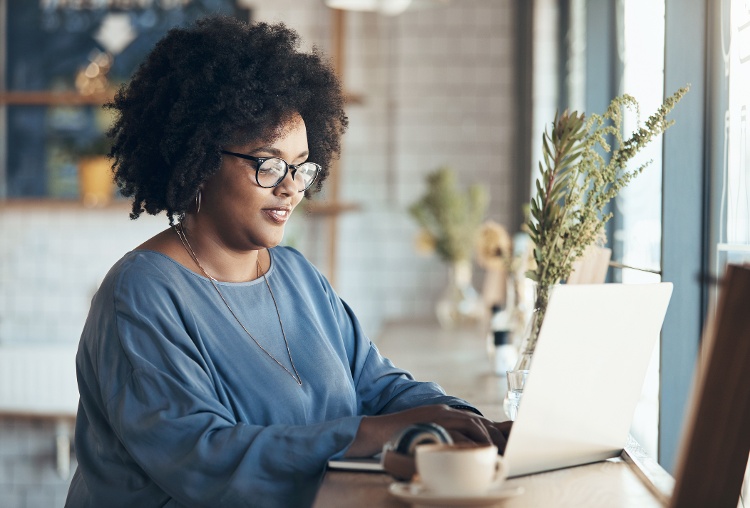 Resources to Help You Find Market Rents
Some of the best resources to use for finding rents in your local market include:
Real estate agents with access to the MLS and property management companies

Craigslist

for FRBOs (for rent by owners)

Roofstock

Investment Property Marketplace to learn current market rents for turnkey single-family houses and small multifamily rental properties

RENTCafé

for average rents in most markets and popular areas for renters

Zillow

to browse rental property by state and city

Rentometer

lets you compare rent with other similar properties
Stessa's Rent Estimate reports

recommend a specific asking rent for your unit, based on an analysis of current listings, recent rent comps, market trends, and neighborhood factors.
Research Rent Control Laws
If you're a real estate investor thinking about increasing the rent for an existing tenant, keep in mind that many states and municipalities have laws that regulate when and by how much the current rent can be increased.
Good resources for learning about rent control laws in your market include your local property manager, the real estate attorney on your team, and the National Multifamily Housing Council (NMHC) which publishes an updated list of rent control laws by state.
While at first glance rent control laws may not seem fair, the fact is that in many markets today there's a shortage of affordable housing.
That's one reason why many investors purchase Class B workforce housing and Class C "cash cow" property. Even if the annual rent can't be increased, property prices are still affordable and demand is strong enough the cash flows and net operating incomes remain solid and positive.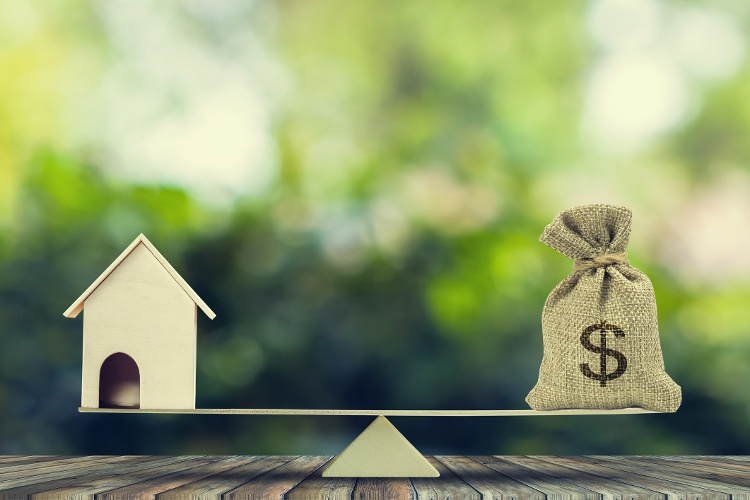 Why Getting the Right Rent Matters
Setting an accurate, fair market rent makes it much easier to quickly attract qualified tenants who will pay the rent on time and renew their lease year after year, which in turn keeps your vacancy loss at near zero. On the other hand, if your rent is too high, the best tenants will simply look elsewhere while your property sits vacant month after month.
In the worst case, an above-market rent will end up attracting only unfavorable tenants who have nowhere else to go. However, once they move in, the rent checks will quickly stop, putting you in the position of having to spend thousands of dollars on an eviction and repairing property damage.
As a rental property investor, there are three rules of thumb to follow to know how much you need to charge for rent:
Minimum rental rate is your break-even point that covers your operating expenses, monthly mortgage payment, and funding a CapEx account to pay for future capital expenditures such as an HVAC or new roof. Think of your minimum rent as your 'zero line' because while everyone else gets paid, you have no money left over at the end of the day.
Maximum rental rate is the fair market rent that allows you to pay for your property expenses, generate a profit for yourself, and attract the best-qualified tenants that will help keep your cash flow strong and your property market value growing.
Depending on the market, an investor will sometimes adjust the rental rate downward, provided that all of the expenses are paid and a profit is still being generated. That's because rents that are a little bit below fair market can attract a wider range of reliable prospective tenants while still generating a solid net operating income.
Rental rate per square foot is a good way of making an apples-to-apples comparison when determining how much rent to charge. Most online property rental websites provide the average and median rents, but they leave out the size of the properties being rented.
For example, there's a big difference between a 1,500 square foot 3-bed/2-bath house that rents for $1,200 per month and a 900 square foot house with the same asking rent. It's unlikely that tenants will pay more rent for less space, which is a big reason why most rental real estate investors buy property that is the average size of other houses in the same neighborhood or subdivision.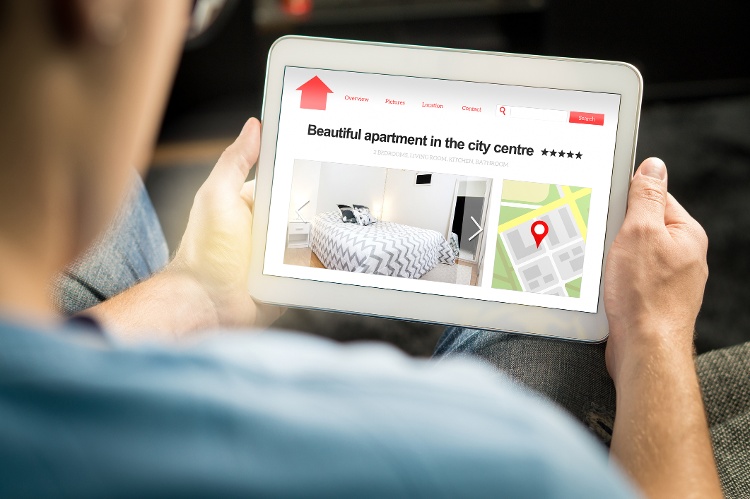 Hot Buttons For Getting More Rent
At the beginning of this article, we said that setting the right rent is a mixture of art and science. So far in this article we've discussed the science part of setting the rent.
Now, let's talk about the art of getting more rent for the same space. Tenants can fall in love with a place to rent for the same emotional reasons that homebuyers do.
Hot buttons that can create more perceived value for prospective tenants include:
Pet-friendly rental property owners may be able to charge a higher rent while decreasing tenant turnover, according to the

Rental Housing Journal

Include utilities in exchange for a higher rental rate that more the covers the extra expense
New, state-of-the-art energy-efficient appliances can also justify a higher rent in the eyes of a tenant
Inexpensive yet stylish furniture from retailers like IKEA can help keep tenant move-in costs low and deliver more value, especially if the tenant is moving into a bigger place
Make sure your leasing agent is using great property pictures and a well-written description that taps into the emotions of your target tenant
Always perform a rental market analysis before your current lease expires to re-evaluate your current rent and maximize the potential profit from your property
Final Thoughts
Knowing how much rent to charge can be one of the hardest decisions a rental property investor needs to make.
While most investors turn day-to-day decisions about management and leasing over to their local real estate teams, it's still important to understand how your property rent is determined, and if you should be charging more or less.
Finally, remember that setting the right rent isn't a one-off event. The most successful rental property investors always monitor changes in the marketplace to make sure they're charging the right rent, to help keep cash flow strong and tenant turnover low.