Last updated on October 13, 2021
Investing in a rental property inherently comes with more risks than buying your own home. That's because tenants can cause property damage, often unintentionally, leading to longer vacancy periods and potentially higher turnover.
One of the best ways to protect your income property against potentially costly damage is to conduct regular property inspections to help keep your property value growing and your cash flow healthy.
What is a Rental Property Inspection?
A rental property inspection is conducted by the landlord or property manager to assess the current condition of the property inside and out. Inspections are often conducted in the presence of the tenant so that they can inform you of any issues or concerns, and vice versa.
Involving the tenant in your rental property inspections is a good way to create a professional win-win relationship. You'll be letting the tenant know you're concerned about the property they live in and also remind them of their responsibility to keep your place clean and in good condition.
Why are Rental Property Inspections Important?
Performing rental property inspections help you verify and maintain your asset in good condition before, during, and after the period it is rented.
Similar to the way your P&L (profit and loss) and balance sheet help you to monitor the financial condition of your income property, property inspections let you monitor the physical condition. If the property is deteriorating, chances are that before long your cash flow will start going down as well.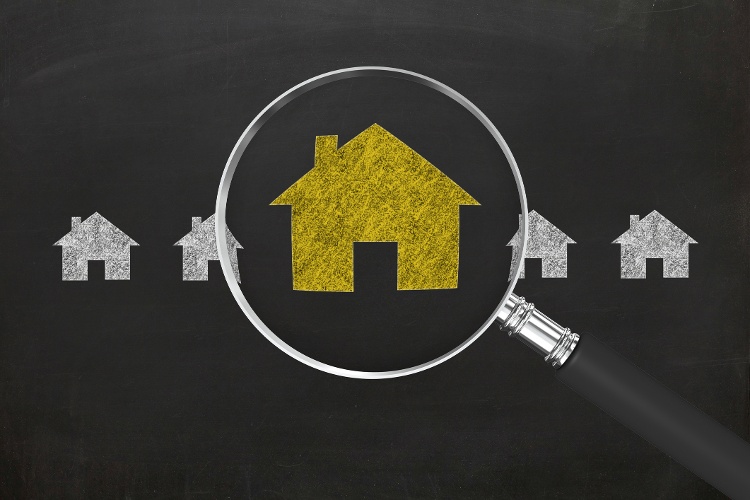 5 Types of Rental Property Inspections
There are five different types of inspections your property manager should perform on your property. Each inspection is designed to identify existing issues and, just as importantly, to help prevent minor problems from becoming big and expensive:
1. Move-in inspection
A move-in inspection (sometimes known as a "walk-through") is performed in person with the tenant after they sign the lease but before they move their belongings into the property. Your representative should use a move-in checklist, along with photos and videos, to document the current condition of the property.
The checklist is then signed by the tenant and becomes an addendum to the lease. A move-in inspection checklist also helps you separate normal wear and tear from unusual damages that you may be able to deduct from the security deposit (if allowed by law) when the tenant moves out.
2. Quarterly inspection
Routine rental property inspections are normally done every few months, or more often if you suspect the tenant of violating terms and conditions of the lease such as having an unauthorized roommate or pet.
The tenant has the legal right to "quiet enjoyment" of your property, so it's important to obey your local landlord-tenant laws and give the tenant adequate notice before entering for a routine inspection.
Some renters may feel like they're being "accused of doing something wrong" when a routine inspection is scheduled.
You can overcome this objection by explaining to the tenant at the time they move in that the inside and outside of the property is inspected every three or four months to make sure that everything is in good condition. Of course, this also gives the tenant the opportunity to clean and fix damage they may have caused before it shows up on an inspection report.
3. Drive-by inspection
A drive-by inspection is performed to visually inspect the outside of the property at different times of the week, including evenings and weekends. Unlike a routine inspection, a drive-by inspection doesn't require giving the tenant advance notice since you're not entering the property.
One advantage of a drive-by at different times is that you or your property manager can catch items out of the ordinary. For example, if the same car is always parked in the driveway, but the license plate isn't included on your tenant application form, it may belong to an unauthorized roommate and signal the need to schedule a routine inspection.
Another advantage of doing a drive-by is that you may have the opportunity to meet the neighbors. Next door neighbors can be a good potential source of information about your tenant's conduct.
However, be careful not to violate your tenant's right to privacy, and remember that some neighbors love to gossip, so whatever they say should be taken with a grain of salt.
4. Move-out inspection
Ideally, you won't have to perform too many move-out inspections, because your tenant will renew the lease year after year.
But when the time does come and the tenant moves out, you'll want to schedule a move-out inspection on the day your tenant vacates the premises. If you wait too long after the tenant has left, they'll be able to claim that any damage wasn't there when they left.
That's why it's a good idea to schedule the move-out inspection with the tenant in advance. Remind the tenant that all of the utilities must be left on (if your lease and local laws allow) until the inspection is completed and that their security deposit will be refunded provided the place is in the same condition as when they moved in.
Bring a copy of the move-in checklist to help compare the current property condition to when the tenant moved in and take photos and videos to document any damage above and beyond normal wear and tear.
It's also a good idea to verify the make, model, and serial numbers of the appliances. Although it doesn't happen often, some tenants have been known to replace the appliances in a rental unit with inferior models that look alike.
5. Change in ownership
One of the many advantages of investing in a rental property on the Roofstock Marketplace is that the inspections have already been done (see example below). This gives you more peace of mind that you're not going to be faced with major repair requests after you close escrow.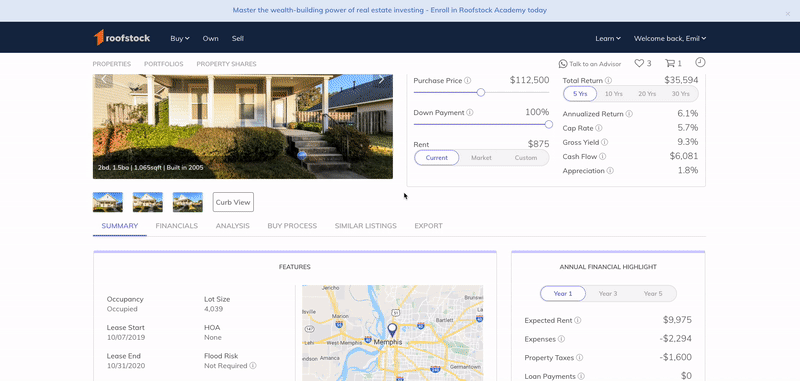 If you hire a brand new property manager or change management companies during the time you own the property, it's also a good idea to let the new manager inspect the property inside and out. This way, the new property manager isn't depending on reports from the old company and will have an up-to-date assessment instead.
Conducting a rental property inspection when you change management companies is similar to the inspection done when you originally purchased the property. It goes into much more detail than a routine inspection does and gives you an idea of the current condition of the property along with any repairs that may need to be done now or in the future.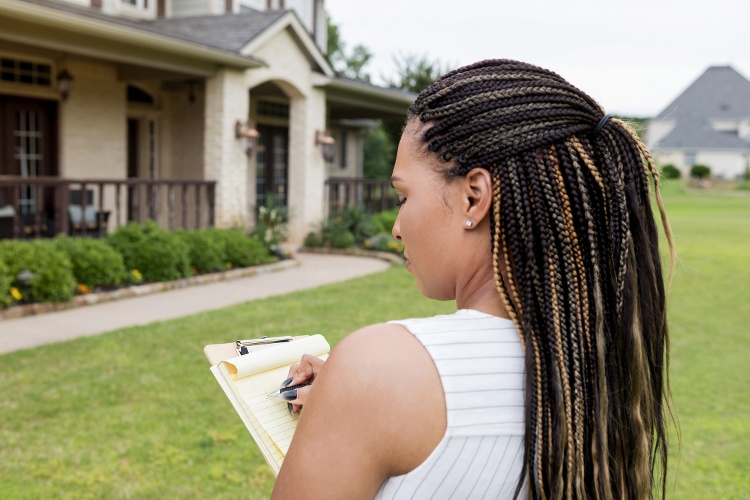 How to Perform a Rental Property Inspection
The first step in your rental property inspection process is to review the lease for the terms and conditions to follow when scheduling inspection. The amount of notice you'll need to give a tenant varies based on local landlord-tenant law, but generally the notice period will be 48 to 72 hours.
Here are some of the things to do (and not do) when you perform a rental property inspection:
Give prior notice to the tenant before entering the property
Schedule the rental property inspection for a time when the tenant will be home, to give them the opportunity to point out items that may need to be repaired and for you to give them tips on how they can get their entire security deposit returned
Explain ahead of time why you're conducting the inspection, gently reminding the tenant if necessary that they were informed about routine inspections when had their move-in walk-through
Take photos of the property condition inside and out, but respect the tenant's privacy by not taking photos of children, pets, or personal items
Positioning each rental property inspection as a win-win for both you and the tenant helps to avoid confrontation with the tenant by letting them know your just as concerned with their well being as you are the condition of your investment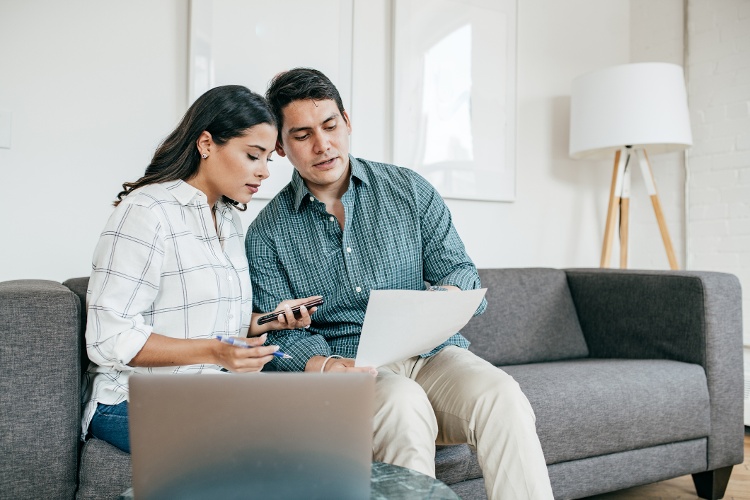 Tax Tips for Long Distance Investors
One of the biggest benefits of being a long-distance real estate investor is owning rental property in less expensive secondary markets that generate higher yields and more plentiful cash flow.
Another advantage is that you can deduct many of your travel expenses when you visit your investment. As a real estate investor, travel expenses are the money you spend traveling outside of your home market (for tax purposes) for at least one night if not more:
Travel fares including airplanes, trains, or buses
Driving expenses such as a car rental or Uber
Shipping costs for items needed for your rental property that can't easily be carried with you
50% deduction of meal and beverage expenses and 100% of lodging expenses while you are away from your home on business
Of course, your trip has to be mainly for business and relate to the rental activity of your property. In other words, your journey must be conducted for your rental property business, and you must actually do something related to your real estate business:
Traveling to take part in an on-site rental property inspection with your local property manager
Meeting in the office of your property management company to review the most recent inspection reports, financial statements, or ideas of how to increase cash flow by adding value
Traveling to meet with your local real estate broker or lender to discuss potential new investments and the best loan programs for financing
Attending a local investment club meeting to network with fellow rental property owners to rub elbows and help broaden your knowledge of the local real estate market