Last updated on July 13, 2021
A surprising number of investors never stop to consider what kind of market they're in before making the decision to buy or sell.
Because they think of a house as a place to live instead of a rental property investment, they have no idea if the current and future market conditions will help or hurt their investment strategy.
As Harvard University notes, the real estate market historically moves through cycles. Knowing what stage of the market you're in can help you decide whether the time is right to buy, sell, or hold.
In this article we'll explain how to tell if it's a home buyer's or seller's market, or something in between.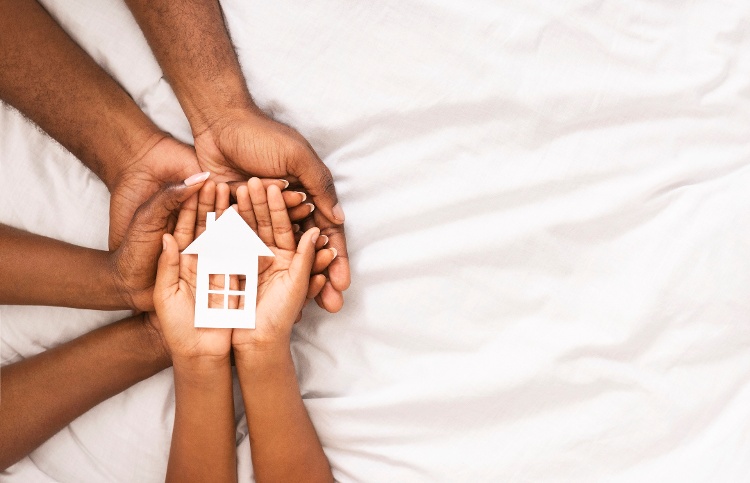 Seller's Market
In a seller's market, there are more buyers than there is property for sale. When this occurs, home prices rise, property sells for full asking price or higher, and bidding wars with multiple offers become commonplace.
Signs of a seller's market include:
Few "for sale" signs and homes for sale
More FSBO (for sale by owner) signs because sellers think they don't need a real estate agent to sell their home
Homes selling through word-of-mouth before they are even listed
Reduced inventory supply and shorter days on market
Job market growth is above average due to business expansions or relocations
Municipalities are investing in infrastructure projects such as highways or mass transit
New shopping centers are opening up to meet population growth demands
Buyer's Market
In a buyer's market there are more homes for sale than there are buyers. Real estate investors love buyer's markets, because the negotiating power is on their side and they can easily move on to the next potential deal if a seller won't agree to their contract terms.
Signs of a buyer's market include:
Increased number of 'for sale' signs and homes listed for sale
Property sells for below original listing price, often with multiple price cuts during the listing period
Inventory levels are rising and the days on market average is increasing
Population and job growth are trending consistently downward
Sellers offer buyer incentives such as paying points and closing costs
Buyers are offered "extra" incentives such as a credit for new flooring or appliances
Sellers try to "game" the MLS by taking their home off market for a few weeks, then relisting it, in an effort to make the listing appear "fresh"
Although FSBOs (for sale by owners) may be a sign of a seller's market, property being sold by the owner directly is also found in a buyer's market, but for the opposite reasons.
When the market is hot, sellers believe they don't need to pay a real estate agent's commission to sell their home. In a buyer's market, the number of FSBOs often increases because sellers can't afford to pay a real estate commission as home prices begin to significantly decline.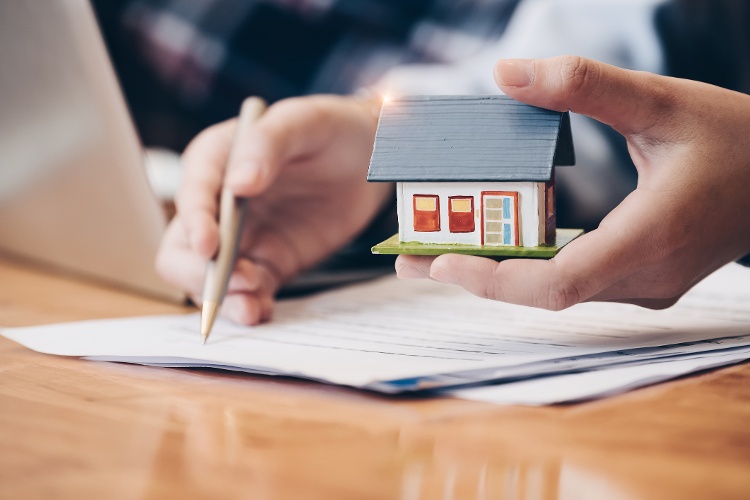 How to Determine a Buyer's vs. Seller's Markets
It's easy to say a market belongs to sellers or buyers, but in real life market conditions aren't always that well defined. Depending on the size of the metro area, one area could be a seller's market while across town there might be more of a buyer's market.
Buyer's and seller's markets can also vary by asset class. For example, single-family homes may consistently appeal to investors due to tenant demand and the ease of financing and management, while commercial real estate demand can see wide swings based on the whims of the economy.
Zillow recently published its guide, "Determining the Local Housing Market: Buyers or Sellers Market." The report provides great advice on how to determine current housing market conditions in your area:
Determine the amount of available inventory
A balanced or neutral market that favors neither buyers or sellers usually has about 6 months of available inventory. To determine available inventory, take the number of homes currently for sale and divide by sales in the past 30 days:
100 homes listed for sale / 20 sales last 30 days = 5 months of inventory
In the above example, the market is slightly favoring sellers because there's less than 6 months of available inventory. If the result is greater than 6 months, the market could be turning into a buyer's market, because there are more homes for sale than there is demand.
Percent of homes with a price cut during the listing period
If homes are selling for close to their original listing price that means the demand for property is strong. However, if a large percentage of sellers reduce their original asking price, that's a sign that the market could be shifting in favor of buyers.
Days on market
Days on market – or DOM – tracks the number of days between a house being listed as "active for sale" and the house going under contract and off of the market to a "sale pending" status. If a market has an historic DOM average of 60 days and you notice the current days on market are 45, that means that homes are beginning to sell faster than normal.
But before assuming the market is a seller's market, investors should ask why the homes are selling faster. For example, if homes are selling faster than normal due to price cuts, the market may actually be in favor of buyers and not sellers even though the days on market average is decreasing.
Monitor trends in home sale prices
If prices are consistently increasing in an area, it's a seller's market. But experienced real estate investors know that nothing moves upward forever.
Markets can shift surprisingly quickly from seller's to buyer's markets if prices rise too high and too fast, or if so many people try to sell at the same time that supply starts to exceed demand.
Interest rates influence demand
Low mortgage interest rates make buying a rental property more affordable for investors and homeowners.
But when interest rates begin to rise, buyers – especially first-time buyers who aren't selling an existing home – can be priced out of the market. When this happens, the demand for rental property often increases, and the amount of housing occupied by renters begins to grow.
Delinquent mortgages and negative equity
Two other signs that an area may be shifting to a seller's market are the percentage of homeowners with a delinquent mortgage and negative equity.
Both of these metrics can indicate that a real estate market is becoming distressed. People who aren't able to make their mortgage payment on time will eventually be foreclosed on by the lender, while owners with negative equity may simply decide to give the house back to the bank.
This creates a potential opportunity for investors to buy a property at a below market value. However, investors should proceed with caution, since a growing number of foreclosures can also be a sign that the local real estate market is entering a cyclical downward trend.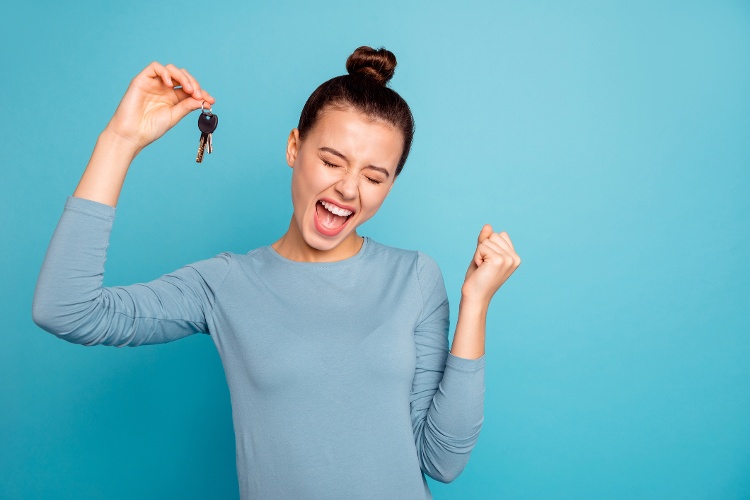 Tips on Buying in a Seller's Market
Buyers should move fast and "put their best foot forward" by making a strong offer with reasonable contingencies.
Be prepared for a bidding war by knowing and sticking to your best and final price if a seller counter offers on the multiple offers they receive.
Realize that negotiating power favors the seller in a seller's market.
Beware of property that has been on the market longer than the days on market average, especially if the area real estate market is hot.
Homes that come back on the market due to a deal falling through may create a window of opportunity for the buyer if the seller becomes frustrated.
Tips on Buying in a Buyer's Market
More homes for sale give buyers more choices, although you may still be competing for the best rental property with other investors.
Pre-foreclosure and REO (bank owned) homes with minimal disclosures may not be the best option for a good deal if traditional sellers become more motivated to sell.
Monitor the metropolitan market trends and trends in the area you're buying in to gain an understanding of what direction the general market is moving in.
Keep an eye out for property that has been sitting on the market longer than normal and for houses that come back on the market when a deal falls through.
What Will 2021 Bring?
Rental property investors buying and holding for the long term need to know what the market will be like over the upcoming years.
Two good go-to sources for the latest housing data trends and insights are Zillow Research and the Roofstock Learning Center. These two resources provide rental property investors with actionable information on where the real estate market is now and what the future might bring.
There are also some specific signs to watch that may help predict if the market is favoring buyers or sellers:
Housing inventory: Over the last several years many real estate markets in the U.S. have seen the amount of available housing decline year-over-year. Competition to buy property has helped keep an upward pressure on home prices. If the decline in inventory begins to slow, housing inventory may begin to stabilize with supply and demand becoming more balanced.
Housing price growth and appreciation: Home prices and appreciation in many real estate markets are increasing, but not as fast as they have been. If this trend continues, it may be a sign that an area is shifting from a seller's market to a buyer's market.
Mortgage rates: Interest rates are currently at all-time lows, although there's no guarantee that they will stay that way. Even with today's low rates, many people are still choosing to rent rather than own, due to lifestyle preferences or the inability to save enough money for a down payment.