Last updated on December 14, 2021
The best free property management software systems on the market today do much more than just track income and expenses.
No-cost options include marketing vacancies on syndicated rental listing websites to get property filled fast, tenant screening and online rent collection, maintenance management and invoicing, and analyzing fair market rent to help manage rental property for maximum profitability.
You've invested a lot of time and money finding the right rental property. So, it makes good business sense to look for property management software to help to streamline your business and automate routine tasks.

Top free property management software
Here's our list of 12 of the best free property management software solutions, including three that are almost free:
Stessa
Stessa provides rental property owners with real-time insights to help maximize profits with smart money management, automated income and expense tracking, personalized financial reporting on a property and portfolio level, and much more.
Features include unlimited property tracking, online performance dashboards, document organization and storage, unlimited monthly financial reports, and export-ready financials to make tax time easy. Premium services include rent analysis, mortgage financing, and market research.
IManageRent.com
iManageRent is a free, fully integrated property management software system with additional optional features such as market rent estimates and automatic rent increases to help maximize rental property revenue.
The basic plan is free while the premium plan begins at just $9.95 per unit per month.
Schedule My Rent
Schedule My Rent is a free property management software solution that offers online rent collection and much more.
Landlords can find and select great tenants, collect rent online or with cash, charge late fees, track and release security deposits, upload and save lease agreements and tenant move-in reports, manage maintenance requests, and track income and expenses. Pricing is free for landlords, with only a $2 per payment charge for online rent payments.
Cozy
Cozy is partnering with Apartments.com to offer free online rental and property management tools.
Landlords can market a vacant property on syndicated listing services such as Realtor.com, screen tenants and collect rent online, and track income and expenses for each property. Tenants can make repair requests from any device, including detailed information with photos and videos. Landlords can store receipts online and export financial data in CSV and PDF formats.
Housters
Housters offers landlords an end-to-end property management software system that includes tools for accepting online rent payments, tenant screening, maintenance management, invoicing, accounting, and financial reporting on your main and property dashboards.
Property management features for landlords include tracking rent and deposits due from tenants, sending invoices for rent payments due, receiving maintenance requests from tenants, sharing to-do lists with contractors, plus powerful cash basis and double-entry accounting to help save on bookkeeping fees. After the 3-month trial pricing is just $1 per unit per month.
Innago
Innago is designed for all property types, including single-family rentals, multifamily property, and student housing. There are no setup fees or monthly fees, and no contracts to sign.
Property management features on Innago include tenant screening, online rental payments, online leasing and document storage, work order tracking, and financial tracking and reporting.
Rentigo
Rentigo property management software includes rent payment processing, maintenance vendor management, and marketing automation for leasing up vacant properties.
The free tenant app allows tenants to pay rent online, set up automatic recurring rent payments, and 'snap & send' maintenance requests. Rentigo also offers a customized white-label app to help landlords build their own brand for a growing rental property portfolio.
Hunt
Hunt is geared toward helping landlords fill vacancies fast with the right tenants and collecting rent online. Landlords can market vacant property for rent, screen tenants with credit reports and eviction history checks, and link multiple bank accounts to collect rent payments from tenants online.
The service is relatively new, with property management tools such as document uploading, automatic late fee billing, and maintenance requests all in the works. Hunt will also offer a feature to help tenants build their credit by paying the rent on time.
Rentler
Rentler's free property management software was built for landlords, by landlords. The service helps landlords market property listings, process applications and conduct tenant screening, accept online rent payments, and schedule maintenance requests.
If and when a tenant leaves, the free Rentability Report helps landlords determine a fair market rent by seeing what the local rental market looks like.
TenantCloud
TenantCloud is a free end-to-end property management software solution that provides landlords with everything they need all in one place. Features include tenant management, online payments and maintenance requests, full accounting, property analysis reports, a free listing website for vacant properties, online applications, tenant screening, and automatic invoicing.
Rezedent
Rezedent is an online property management platform designed for independent landlords, small and medium-size property managers, and renters.
The service is free up to 1 unit per month, with pricing for 2-10 units starting at $10 per month. Rezedent includes modules for online payments, maintenance requests, accounting, tenant screening, vacancy posting, online newsletter, and renters insurance.
Total Management
Total Management offers web-based property management software created by property managers, for property managers. The service is designed by real estate investors who own single-family homes, apartments, and student housing.
Features include a customizable property management dashboard, work order management, tenant tracking, tenant portal for making rent payments and maintenance requests, along with a complete accounting solution. Pricing starts at $1 per unit per month after the free trial period.
Free rental property management spreadsheet
A property management spreadsheet doesn't have all of the bells and whistles that online software does, but it can also be a good alternative to consider when you're just starting to invest in rental real estate. Many of the following rental property management spreadsheets can be customized to meet your specific needs:
These free rental property management spreadsheets use either Microsoft Excel, Google Sheets, or Adobe PDF, so you'll need access to current versions of these programs on your machine.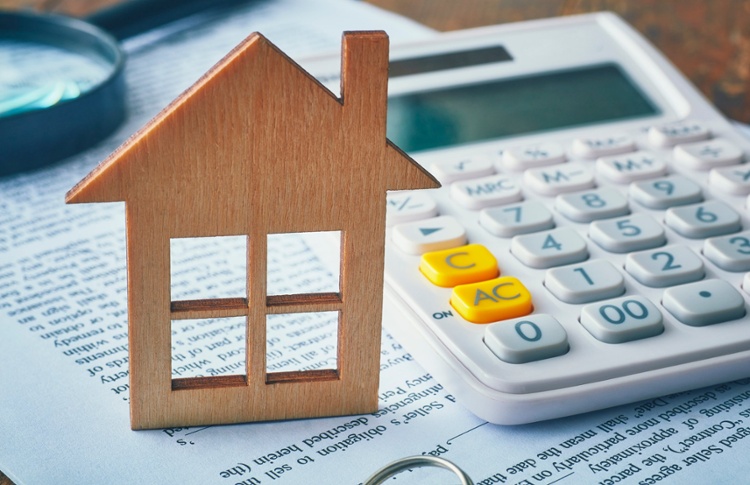 What are reasonable property management fees?
Most investors use free property management software along with a local property management company, especially for remote real estate investing.
A property manager handles the day-to-day details of rental property ownership such as collecting rents, repairs and maintenance, and periodic on-site property inspections. This gives you the time to focus on the big picture, like monitoring the profitability of your real estate investments and thinking about ways to scale up your rental property portfolio.
Factors that affect the cost of property management include:
Number of properties under management by the same firm.
Type of rental property, e.g. single-family homes vs. multifamily property.
Location of the property, based on factors such as neighborhood rating.
Condition of the rental property affects the amount of time the property manager needs to spend on maintenance issues.
Property management fees vary from market to market, but many rental property investors budget 10% of the gross rents received for the monthly management fee. Typical property management fees and extra services can include:
Set-up fee to inspect the property, notify the tenants, and create an owner account for income and expenses.
Monthly management fee may be a flat fixed fee or based on a percentage of rent collected.
Leasing fee for filling a vacant property with a new tenant is a one-time fee that can range from one-half to one month of the rent received.
Vacancy for checking on the property when it is vacant, to ensure there are no maintenance issues or squatters.
Eviction fee to remove tenants from the property, work with a local eviction attorney, and pay for associated court costs.
Early termination fee if the property owner ends the property management contract early without cause.