Last updated on May 20, 2020
There's no way around it: Owning and renting out real estate properties takes time. It can be especially draining if you own several properties.
What happens when you get to the tipping point? That point when you'd rather be spending your time elsewhere instead of managing a property. Or what if you purchased an investment property somewhere else in the country?
The answer is it's time to hire a preferred property management company.
What Exactly do Property Management Companies Do?
Property management companies act as the middleman between yourself and current/prospective tenants. They handle tasks such as collecting rent, maintenance, and finding/vetting new renters.
They have two big value propositions to rental property owners:
They save you a ton of time (and, in many cases, money)
They have valuable experience in dealing with properties and tenants
When it comes to tenants, property managers handle a lot of moving parts. First, they are responsible for marketing your rental investment property and finding the right tenants to fill any vacancies. Property management companies know the area and where to advertise to find the best quality occupants.
Next, they will take on screening the tenants, gathering applications, running background checks, etc. This will aid them in the tenant selection process and help protect your investment.
Finally, once they've found and screened prospective tenants, property management companies will handle the execution of the lease agreement. They're also responsible for handling emergencies, maintenance, coordinating move-ins and move-outs, and (in very rare cases) evictions.
Learn more:
When Should You Hire a Property Management Company?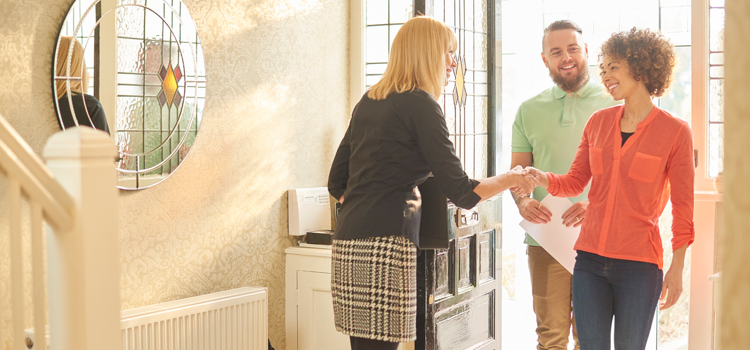 1. You have too many properties to manage alone
If your goal is to steadily grow your real estate portfolio, you will likely hit a threshold where the work is becoming difficult to handle on your own. This number varies based on your other responsibilities (work, family, etc.) but usually maxes out at around 3-5 properties.
At this point, just tending to the basic tasks can become exhausting when you're managing multiple properties. When you get to this point, deciding to hire a property management company is a wise solution.
2. You don't live near the properties you own
The way people invest in real estate is very different than it was as recently as a decade ago. With the advent of data-driven real estate marketplaces such as Roofstock, you can now purchase turnkey single-family rentals nationwide — all from the comfort of your computer.
This allows you to own investment homes in markets outside of your own, opening up greater access to different investment opportunities. If you seek a diversified real estate portfolio across different markets, it's going to be best to hire a property management company.
Not to mention, when a pipe bursts or you need someone to hold interviews with potential tenants, your property lease manager handles it all.
3. You don't have time
Time is precious, we get it. And as a professional, you likely have several responsibilities outside of your real estate investments. Whether it's your job, family or hobbies, they all demand your time.
If you feel like you're making major sacrifices that are taking away from the things you love to be a landlord, it's most likely time to hire a property management company.
4. You're not passionate about being a landlord
Being a landlord is work — there's no way around it. If you're not passionate about serving your tenants and handling the responsibilities that come with being a landlord, it's time to consider hiring someone to help manage and protect your investment.
You can be a very successful hands-off real estate investor with the help of a good property management company.
5. You're willing to make a little less money to have it managed
The short: you value time and convenience over total revenue.
Yes, you might take home more money at the end of the year if you manage your own rentals. But as we mentioned above, there are a plethora of situations where it makes more sense to contract a company to run your property. In most cases, the tradeoff in income for peace of mind is worth it.
Additionally, we've seen many cases where paying for a professional to manage your property can actually reduce your overall management costs.
This includes controlling maintenance fees and avoiding potential problems that could lead to legal fees, vacancies, and damages related to mishandled repairs.
Learn more:
When You Shouldn't Hire a Property Management Company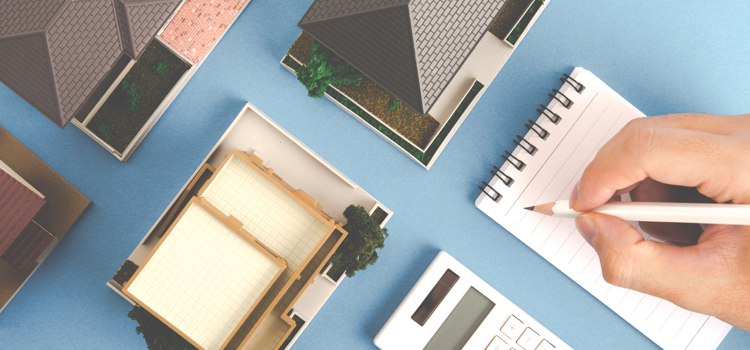 You shouldn't hire a property management company if you thoroughly enjoy being a landlord and you have the time. If managing properties is your passion, then you should manage them directly.
Also, if you have 1-2 local properties, it may be more feasible for you to manage them yourself — especially if they are located close to where you live.
How to Find a Property Management Company and How Much They Cost
Finding the right property manager isn't as arduous of a task as it might seem. Here is how to find a property management company that fits your needs:
Ask for referrals from others who own rentals


Hiring a property manager is a lot like how you would hire most professional services. For example, if you just had a child you might ask a friend who has kids to recommend their pediatrician. The same goes for hiring a property manager.

Reviews can be helpful, but getting a recommendation from a trusted source who has used the service firsthand is typically your best bet.

Research reviews online


If you don't have any direct contacts or someone in your network you can share a recommendation, reviews are another great source of information.

Sites like Yelp, Google Reviews, and reviews of companies on popular real estate websites are a good starting point as you narrow down your list of potential property managers. It's important to note that some reviews may be overly negative or positive due to isolated situations. Always take these with a grain of salt.

Ask your realtor, lender, or us here at Roofstock


Experienced Realtors and lenders can be great resources to have in your corner. They can tell you which pockets and neighborhoods within a market to target, and can connect you with people who can help manage your property.

You can also check our list of Preferred Property Managers to see who we recommend. All Roofstock Preferred Property Managers are vetted and monitored for ongoing performance.

Another important note - look for a property manager who specializes in managing your property type. Multi family and single-family properties are very different, and they take expertise to be managed properly.
As for the cost, property management companies typically make money in 2 ways:
They charge a percentage of the first month's rent

This is done to cover administration costs, leasing and advertising costs, background checks, meeting the tenant in person to hand over keys, etc. If you have ever managed a rental property, you will know there is quite a lot that goes into it and this takes a team of people to be managed.


They charge a monthly fee between 6-10% of the gross collected rent, with rates varying by the market (the average we typically see is 10%). Others may work on a flat-fee agreement.

This helps to cover ongoing costs of collecting rents, distributing rents, logging maintenance claims and dispatching the appropriate parties to assist in resolving them, etc. After all, the property manager is handling all the day to day tasks.
If you purchase an investment rental property through Roofstock, your monthly property management fee will typically be 8% of gross rent or lower since Roofstock is collectively able to negotiate these down.
As always, don't hesitate to do some reconnaissance and speak with several companies before making your final decision on selecting a company to work with.
Next up: