Last updated on July 19, 2022
When you own rental real estate, it can be far too easy to have something fall through the cracks. Even minor things such as forgetting to schedule a repair or not posting a rent payment can lead to unhappy tenants and higher vacancy levels, resulting in lower cash flow and a property under performing.
In this article, we'll discuss how landlord software helps both small real estate investors and large property management companies improve operations and maximize the performance of rental real estate investments.
What is landlord software?
Landlord software allows rental managers to control all aspects of a rental property including:
Screening and managing tenants
Responding to maintenance requests
Scheduling periodic property inspections
Processing online rent payments
Tracking operating expenses
Generating monthly P&L and cash flow statements
Compiling year-end tax-ready financial statements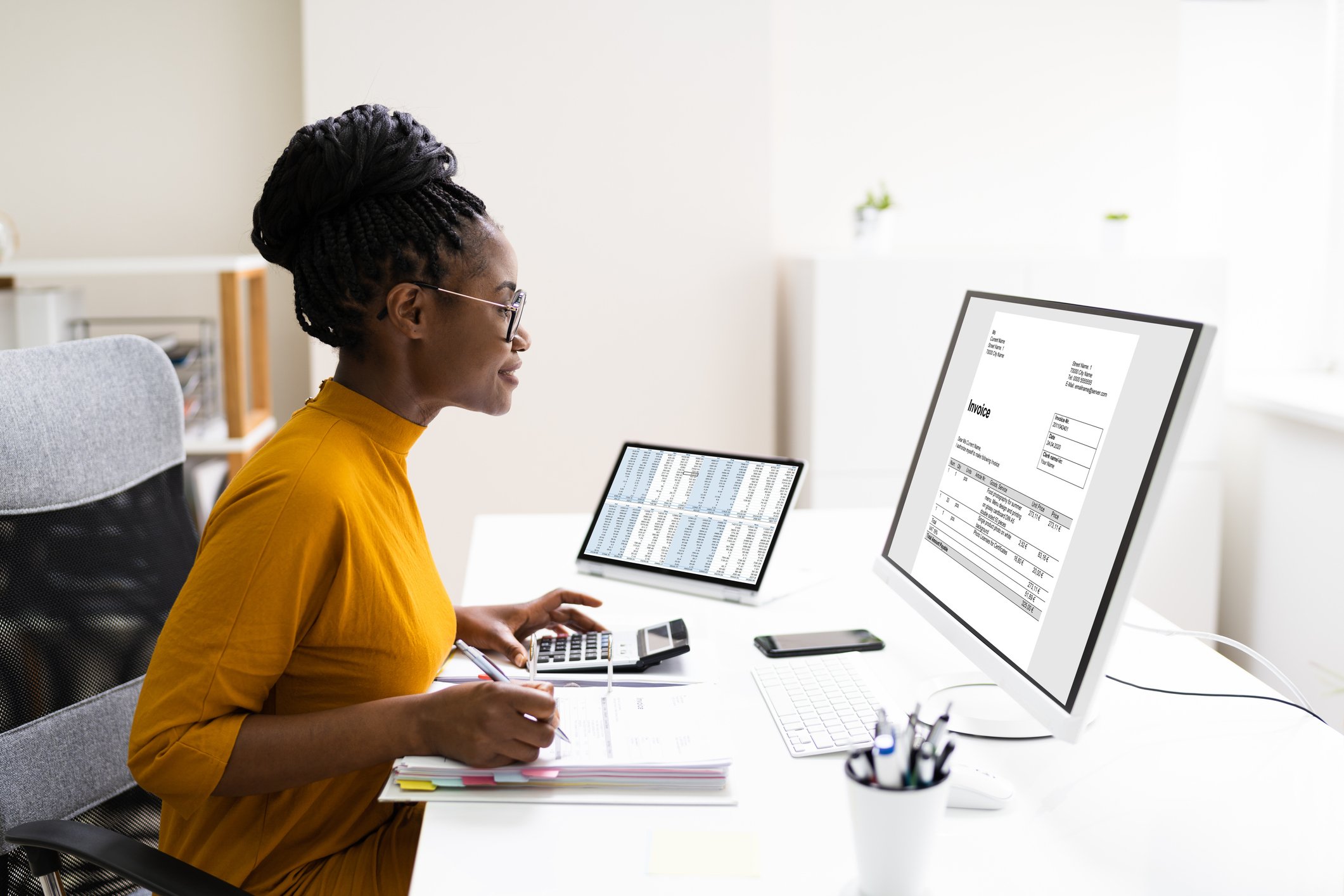 How landlord software works & the benefits of using It
Landlord software comes in two different versions: 1) Computer-based software is downloaded and run on your desktop, laptop, or tablet. 2) Web-based landlord software operates in the cloud and offers online access from any internet-connected device anywhere in the world.
Some landlord software systems also offer smartphone mobile apps that securely connect with web-based software to track expenses and monitor property performance with iOS and Android applications.
According to the 2021 State of the Property Management Report recently released by Buildium, there are five top technologies renters expect landlords to offer:
Communicating via text or email
Paying rent online
Submitting maintenance repair requests online
Electronic leasing
Access to a resident portal
Even though the demand for rental property is at all-time highs, with average single-family rental occupancy rates at 95.3%, the race to find good and keep good tenants is even stronger. The average length of time a tenant stays in a single-family rental is three years, and landlords are investing in technologies to earn the best rents and keep tenants even longer.
The best landlord software applications help you efficiently run your rental business, meet the needs of your tenants, and maximize the financial performance of your investment real estate:
Improve your online tenant application process to reduce application errors, manage the entire leasing process online, and update applicants on their application status.
Online rent collection including a variety of rent payment options, schedule recurring monthly payments for tenants, and automated rent payment reminders to reduce late payments and improve cash flow.
Track maintenance requests for tenants and schedule repairs with vendors to increase tenant satisfaction, keep occupancy levels high and tenant turnover low.
Automating your real estate business with landlord software allows you to spend less time on paperwork and routine matters and more time growing revenues by scaling up your rental property portfolio.
Best software for small landlords and big property managers
There are typically two main types of landlord software:
Smaller investors with anywhere from one rental unit to a dozen properties or more generally require features such as tracking properties at the portfolio level and property level, automating income and expenses, organizing documents, and running reports.
Professional property management companies with hundreds of thousands of properties under management require more sophisticated – and expensive – landlord software systems for a wide variety of property types including large apartment buildings, student housing, HOAs, and commercial properties.
Here are some of the best rental property management software available for both small landlords and big property management companies.

Landlord software for smaller investors
1. Stessa
Stessa aims to make rental property finances simple by helping both novice and sophisticated investors maximize profits through smart money management, automated income and expense tracking, and customized reporting.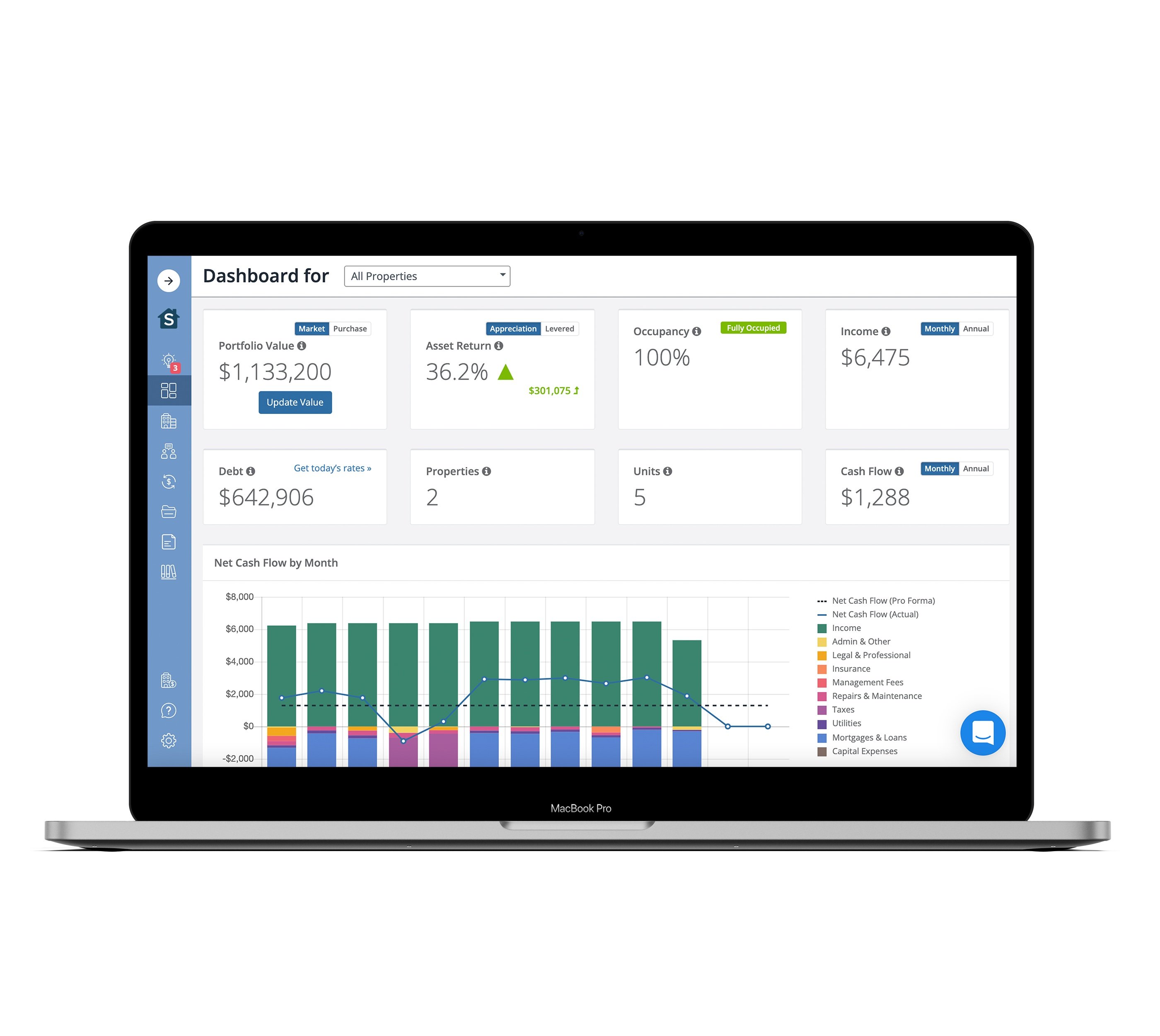 Stessa is a free tool and includes features such as unlimited property tracking, portfolio and property-level dashboards, automated income and expense tracking, real estate document organization and storage, unlimited monthly reports, and export of tax-ready financials. Stessa also makes it easy for tenants to pay on time, and automate key tasks like deposits, receipts, and accounting with it's online rent collection feature. It's is a win-win and is free for both landlords and tenants.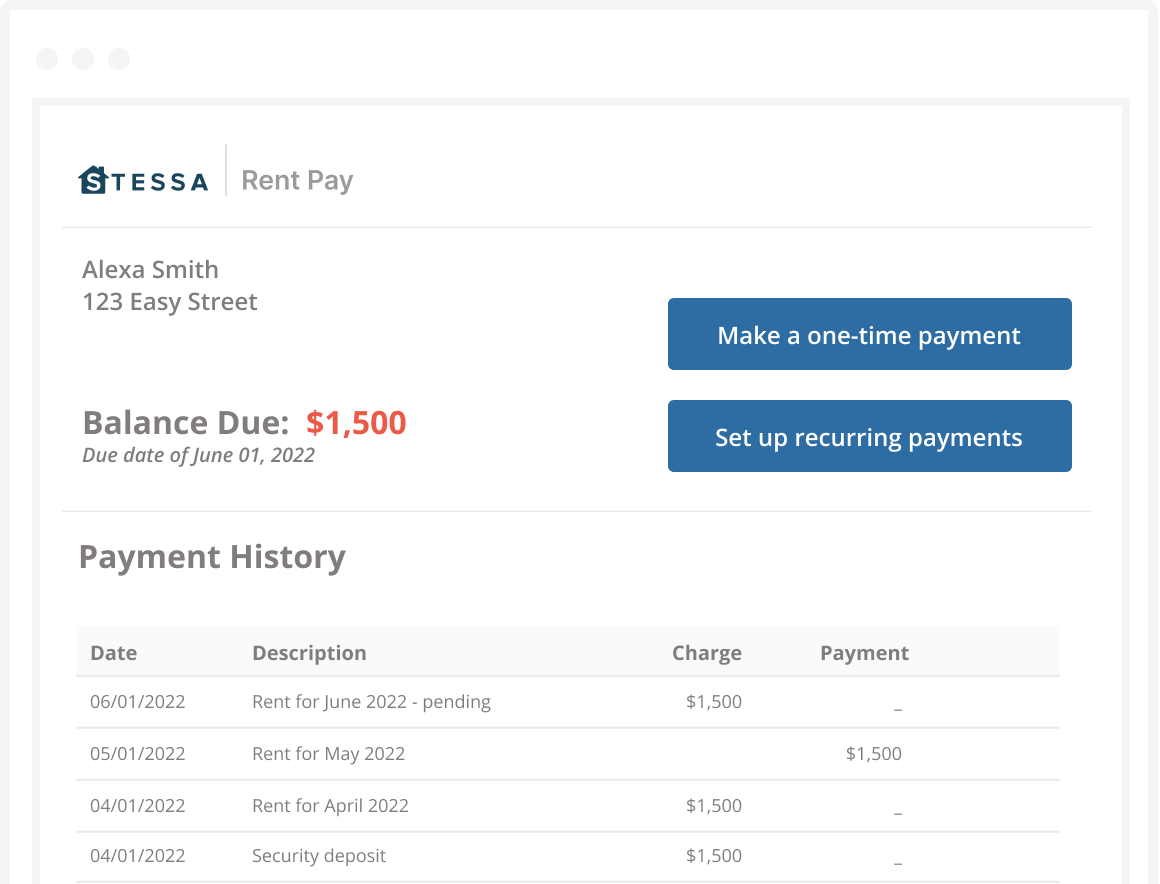 Go here to create a free account.
2. Avail
Avail provides software solutions specifically designed for the do-it-yourself landlord. The company offers a complete set of tools and educational content to help the small investor be a confident and professional landlord.
There are two pricing options for landlord software from Avail. A free Unlimited Plan includes an unlimited number of rental units with services for online rent payments, maintenance tracking, tenant screening and background checks, state-specific leases, and syndicate listings for vacancies.
The Unlimited Plus Plan is $5 per unit per month and includes extra services such as next-day rent payments, custom tenant applications and leases, and the creation of a property website.
3. Apartments.com (formerly Cozy)
Cozy has teamed up with Apartments.com to provide the small investors with landlord software that includes state-of-the-art online rental management tools and tenant screening reports. The company's goal is to help rental property owners be better landlords, and give both landlords and tenants peace of mind.
Pricing for landlord software from Cozy is free for landlords, while tenants pay for things such as tenant screening reports and credit card payments. Renters insurance for tenants is also available through Cozy with an average policy cost of about $20 per month.
Cozy landlord software offers a wide array of services including online rental applications, tenant screening, rent collection, tracking of property expenses, and document uploading and storage.
4. Rentec Direct
Rentec Direct focuses on providing landlord software solutions for landlords and property managers with small rental property portfolios. Landlords with 10 properties or less have the option of choosing a free software version, and the company can also provide property management software and tenant screening services for owners with up to 5,000 units.
There are two paid landlord software plans from Rentec Direct. Rentec Pro for landlords is priced at $35 per month, while Rentec PM is designed for property managers and priced at $40 per month, each with an unlimited number of tenants and properties.
Both plans include online rent collection, maintenance requests, and accounting. Tenant screening packages range from $7 to $15 per package, including nationwide criminal and sex offender searches, eviction searches, and a TransUnion credit report.
5. TenantCloud
TenantCloud is a good match for new landlords, owners and property managers with anywhere from one unit to 500 units under management. The company also offers a free end-to-end property management platform with all-in-one features in a free Basic Plan that includes tracking of rental information, sending and receiving rent payments, and maintenance management.
Pricing options for TenantCloud landlord software include a free Basic plan for up to 75 units, a Standard $9 per month plan for up to 150 units, and an Advanced plan priced at $35 per month. Landlords and managers can also select service options such as tenant screening, rental reports, insurance, and QuickBooks Online at additional fees.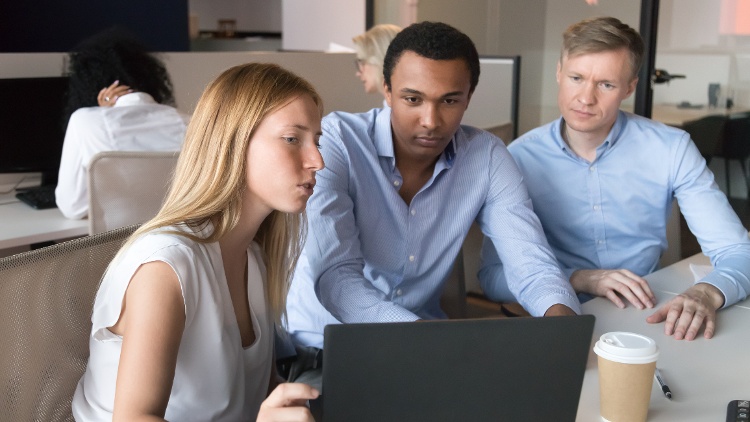 Landlord software for professional management companies
1. AppFolio
AppFolio is a robust software system for professional property managers, offering a wide variety of features and the ability to manage diverse asset types including single-family and multifamily properties, condominiums and student housings, homeowner associations (HOA), and even mixed-use and commercial properties.
The company charges a start-up fee, along with a minimum monthly fee of $250. AppFolio software features include accounting software, rent collection systems, maintenance requests, marketing tools to advertise vacant units, tenant screening services, and customizable online tenant applications and leases, applicant credit and rental history checks, and tenant and owner portals.
2. Buildium
Buildium offers both residential property management software and homeowner association management software and is best for landlords or managers with 50 or more units. The company specializes in a variety of asset types including residential property, student housing, and affordable housing communities.
Pricing begins at $50 per month for up to 20 units and is divided into two tiers, Essential and Growth. Buildium has additional fees for items such as online payments and electronic lease signing.
Software features include lease management, online rent payments, maintenance requests, accounting for income and expenses, and property message boards.
3. MRI Software
MRI Real Estate Software focuses on large professional property managers and commercial landlords and managers, with the goal of increasing occupancy and reducing operating expenses. The company specializes in a wide variety of asset types including large residential portfolios, commercial properties, facilities management, and public and affordable housing.
Pricing is customized for the individual needs of each client. MIR landlord software includes solutions for online rent collection, tenant screening and lease templates, maintenance requests, integrated accounting, resident communication and manager compliance, and credit risk management.
4. Propertyware
Propertyware provides software solutions to single-family landlords and property managers with portfolios of 250 homes or more. Although the service is designed for large portfolios, the software is less complicated because the focus is on single-family homes.
Pricing tiers range from $250 to $450 a month or more depending on the number of units and solutions, plus a one-time implementation fee. Propertyware landlord software includes solutions for tenant marketing and screening, online payments, inspections, vendor portals, and maintenance project management.
5. Yardi Breeze
Yardi Breeze positions itself as a refreshingly simple software solution for small and midsize landlords and property managers who need help streamlining operations. The company specializes in small and midsize portfolios of residential units, commercial units, and mixed-use buildings.
Breeze pricing starts at $1 per unit per month, with a minimum monthly fee of $100 for residential portfolios. Breeze Premier pricing starts at $2 per unit per month, with a minimum monthly fee of $200 for commercial and mixed-use portfolios.
Yardi Breeze landlord software includes solutions for marketing and leasing, rent collection, maintenance requests, property management, accounting, and accounts payable.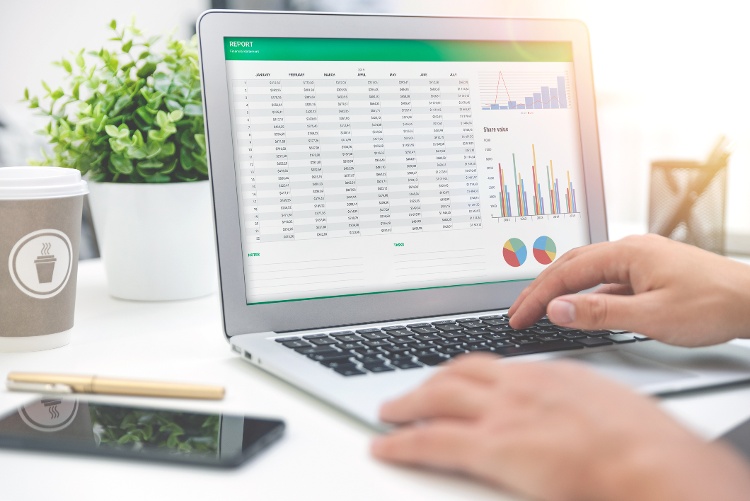 Wrapping up
Rental property investing can be active, passive, or sometimes a combination of both. Active real estate investors who have the time and detailed knowledge necessary to handle the daily details of each property may opt for landlord software designed for professional property managers.
On the other hand, passive investors may choose a more affordable landlord software package, even as they use a local property manager to take care of the rental property in each market they're investing in.
Using software helps the smaller, passive real estate investor consolidate information for each property and track the performance of their entire rental property portfolio.