Last updated on December 15, 2021
Purchasing your first investment property is incredibly exciting and also a little nerve-racking. This is completely understandable, given that real estate investments are often the largest purchase most people will ever make.
If you want to increase your confidence, self-education through property investment podcasts is a great place to start. It's also a great way to get connected with a vast and resourceful community of like-minded individuals with similar goals.
Here are some recommendations for essential real estate investing podcasts that first-time and experienced investors alike should sink their teeth into.
1. The Remote Real Estate Investor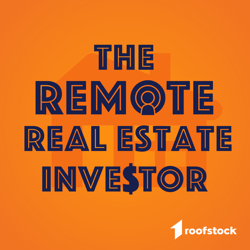 Yes, we're shamelessly starting the list with a podcast hosted by Roofstock, but hear us out...
There's no shortage of real estate investing podcasts out there. However, very few of them are talking about a growing segment of investors - those who invest hundreds of miles away from where they live.
With many Roofstock investors buying rental properties out of state, their team decided to pioneer that podcast.
On this show, hosts Tom Schneider, Emil Shour, and Michael Albaum talk about the unique opportunities that long-distance real estate investing presents, as well as how to set yourself up for success. Episodes cover topics like:
Managing your property manager
Identifying great markets to invest in
Analyze properties from afar and knowing which deals to pursue
Mitigating risk and avoiding common (and avoidable) mistakes
Deal analysis, case studies, and expert strategies
And a lot more...
Listen on Google Podcasts here
2. Bigger Pockets Podcast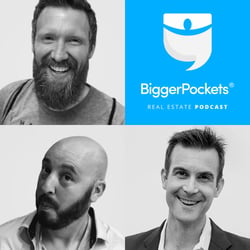 Hosted by Brandon Turner and David Greene, the Bigger Pockets podcast is one of the most popular podcasts around. It offers interviews with a wide variety of players in the real estate investment business. Learn about new niches, strategies, and real estate market segments from people who are out there making money moves.
One of the best parts of this podcast is the emphasis on the varied backgrounds of investors, from waiters to stay-at-home moms and more. You'll come away with a lot of inspiration and the realization that anyone can make their real estate investment goals a reality. Whether you are just starting out or are an experienced investor, you'll learn something new and get a dose of motivation to move your business forward.
Subscribe to the Bigger Pockets Podcast.
3. The Real Estate & Financial Independence Podcast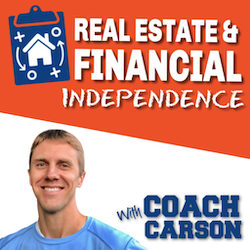 We all want to achieve financial independence, and Chad Carson's podcast is one of the best out there on the topic. Chad has been investing since 2003 and achieved financial independence at the age of 37. He's also been a repeat guest on Roofstock's podcast!
If you're a buy and hold investor, this is a podcast you won't want to miss. Listen to his podcast to get weekly episodes with practical advice about using real estate to retire early and do more of what matters.
Subscribe to the podcast here.
4. Apartment Building Investing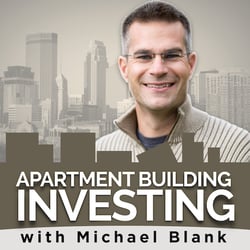 If you're looking to diversify your portfolio by investing in multifamily complexes, you'll love Michael Blank's podcast. As a writer for Bigger Pockets and a blogger, he shares his insights on acquiring private financing, multifamily investing, and syndicating deals.
Whether your focus is adding or finding hidden value, looking for financing for your next deal, or in-depth financial and tax advice, you'll find that the experts Blank interviews provide a wealth of real-world knowledge and experience to help you. With an emphasis on financial freedom, Apartment Building Investing is a source of both inspiration and actionable strategies.
Subscribe to the Michael Blank Podcast.
5. The Real Estate Guys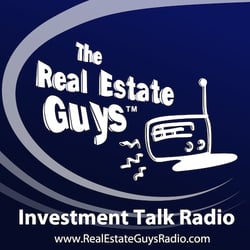 The Real Estate Guys radio show has been around since 1997 and their podcast is one of the most popular on iTunes. Hosted by professional investor Robert Helms and financial strategist Russell Gray, you'll get the best of high-level expertise and a fun, fast-paced format to entertain and inform.
One of the best parts of this podcast is the emphasis on topics you just won't find anywhere else. In addition, you'll find topics that apply broader macro-economic events and trends to the real estate investment market, in order to provide a context for market movements and conditions. Every episode is sure to add to your financial education.
Subscribe to The Real Estate Guys Podcast.
6. The Best Ever Show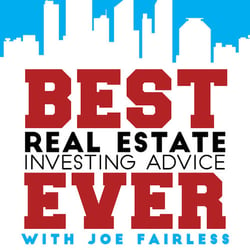 The longest running daily real estate investing podcast, Joe Fairless's show features daily interviews with real estate investors and an emphasis on apartment syndications and passive real estate investing. If you're looking for opportunities to network in real life, check out podcast-related events, including the Best Ever Real Estate Conference.
Fairless's show includes concrete advice without the fluff, including insights on management, scaling, and employing leverage to grow your portfolio. If you've been frustrated by podcasts where you have to dig for the actionable nuggets, you'll love the emphasis here on news you can use right away.
Subscribe to The Best Ever Show Podcast.
7. Rental Rookie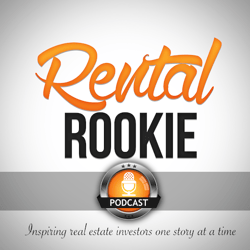 If you are just starting out in rental property investing or want to revisit the fundamentals, Rental Rookie is a great resource. Started by a former middle-school English teacher, Emily Du Plessis seeks to both inform new investors and create a community designed to support and educate.
Du Plessis has created a no-risk environment where you never have to worry about feeling "dumb" or insecure. By taking the fear factor out of getting started in real estate investing, listeners can create what she calls a "life by design." This is an especially great resource for female investors or for couples who are interested in working together to build an investment business.
Subscribe to the Rental Rookie Podcast.
8. The Real Wealth Show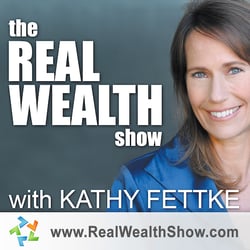 Mega-investor Kathy Fettke is the author of the #1 bestseller Retire Rich with Rentals and is a frequent guest on CNN, CNBC, Fox News, NPR, and CBS MarketWatch. This show offers practical and concrete strategies, market information, and insights to help you acquire, manage, and monetize your investments.
The Real Wealth Show is a weekly podcast offering a variety of ideas for everyone from first-time investors to experienced investors looking for new opportunities. Fettke also features content designed for investors with an eye on retirement who are transitioning to management for long-term investment.
Subscribe to the Real Wealth Show Podcast.
9. Real Estate Today Radio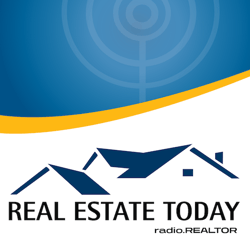 If you're looking for insights informed by the real estate industry, you'll love Real Estate Today's podcast. Featuring content created by the National Association of REALTORSⓇ, Real Estate Today provides insights into markets, property values, and operational strategies that you can put to work for your investment company.
Learn about the forces that shape and move the market, evaluate trends, and understand the professional mindset so that you can improve your pricing strategy, negotiations, and analysis. This podcast is especially great for beginning investors, providing new understanding and an education you'll use every day.
Subscribe to the Real Estate Today Podcast.
10. Lifetime CashFlow Through Real Estate Investing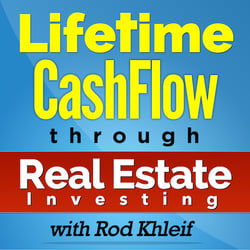 This podcast is great for people interested in stories and advice from expert real investors who successfully built fortunes through multifamily real estate.
Lifetime CashFlow is a mix of interviews with industry leaders and motivational tips to get you started investing in real estate. Host Rod Khleif has owned and managed more than 2,000 properties throughout his investing career, and he uses the podcast to provide listeners with the best advice he's acquired over the years.
Subscribe to the Lifetime Cashflow.
11. Think Realty Radio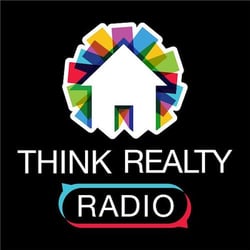 Think Realty is dedicated to educating and coaching real estate investors at all skill and experience levels. Their Think Realty Radio podcast offers a daily dose of wisdom and insight from host Abhi Golhar and his investor guests. With insights on everything from interior design to financing, you're sure to learn something new.
As a coach for Think Realty and a nationally recognized investment advisor, Golhar provides real-world experience and expertise along with an emphasis on the day-to-day operational and managerial functions that create leverage for businesses. His upbeat style and genuine interest in the field make this a fun listen.
Subscribe to the Think Realty Podcast.
P.S. Want to get more out of your podcast listening? Here are some tips:
If a conversation sparks a Big Idea for you, take a moment to jot it down or send yourself a voice memo. Gleaning some takeaways you can use is the whole point.
Connect with a group of like-minded friends or colleagues and create a discussion group to share your Ah-Hah moments and actionable insights from your favorite podcast.
Think outside the drive. Don't just listen to podcasts when you're in the car -- make them the background to your workout or listen to them while cooking dinner.
Want to spend a little more time exploring a topic that came up during a podcast episode? Visit rev.com to get a quick, affordable transcript to revisit later or visit the podcast's website to see if they provide transcript downloads. If the host or a guest makes a book recommendation, add it to your Amazon Wishlist.
The key to getting the most out of podcasts is active listening. Don't let a podcast become background noise as you go about your day. Make sure you are keying in, asking yourself questions, and figuring out ways to use the insights you're hearing in your business.