Last updated on May 18, 2021
As the real estate market becomes more competitive, the most successful investors are using technology and tools to find the best opportunities and increase returns.
Here are 36 real estate investing tools to help take your business to an entirely new level. (Unless otherwise stated, Roofstock is not affiliated with these companies or services.)
Want to jump to a specific section? Click one of the links below:

Property Research & Acquisition
There are a number of ways to find investment property listed for sale, but how do you know you're getting the best deal? These ten sites will help you identify the best-fit properties in the right markets as you scale up and grow your rental property portfolio (listed in alphabetical order):
Airbnb
Airbnb began as a vacation rental website and is now allowing property owners to list long-term rentals. While most investors don't want to share a percentage of their hard-earned rental income with the company, Airbnb can be a good resource for rent comparables as part of your market research.
CRS
CRS Data helps you find strategic opportunities in your market to help you make better and more profitable decisions. Resources include access to public tax records, sales and mortgage histories, comps, area demographics, and property analysis.
DealMachine
DealMachine provides software for real estate investors and wholesalers. When you find a property you like, simply type in the address or upload a property photo to get ownership information such as name, mailing address, purchase history, and accrued equity.
Homesnap
Homesnap is a nationwide home search portal that gives you the same real-time MLS information that real estate agents have access to. According to the site, over 1 million agents already use the app, so there's no reason real estate investors shouldn't use it too.
MapLiv
MapLiv is a map-based search interface for frequently updated rental postings, houses for sale, and more. The site is a quick and easy way to run comparables by entering a property address, city, zip code, or even a landmark.
Realtor.com
There are about 600 multiple listing services (MLS) in the U.S. Only real estate agents and practitioners such as lenders and appraisers who are members of a local real estate board have access to their local MLS. However, Realtor.com is a free website and provides much of the same information found on the MLS.
RENTCafé
RENTCafé is a nationwide platform to find data on home and apartment rentals. Investors can find critical research data such as average asking rents, rent trends, percentage of renter households in a market, and the most popular neighborhoods for renters.
Rentometer
Rentometer lets you perform a rent analysis for your neighborhood by entering the property address and the monthly rent. It's a good way to run rent comps and see if the current rent is below, above, or at a fair market rent.
Roofstock
Roofstock is a marketplace where you can buy and sell single-family homes and small multifamily property, oftentimes with a tenant already in place. Each listing comes with detailed information including photos, neighborhood ranking, and a detailed financial performance analysis, as well as tools to help you filter for and find investment properties that fit your investment goals. Roofstock is also produces this blog, as well as other informational and educational tools.
Zillow
Zillow has millions of for-sale and rental listings where real estate investors can search for properties and compare home values and research pricing trends.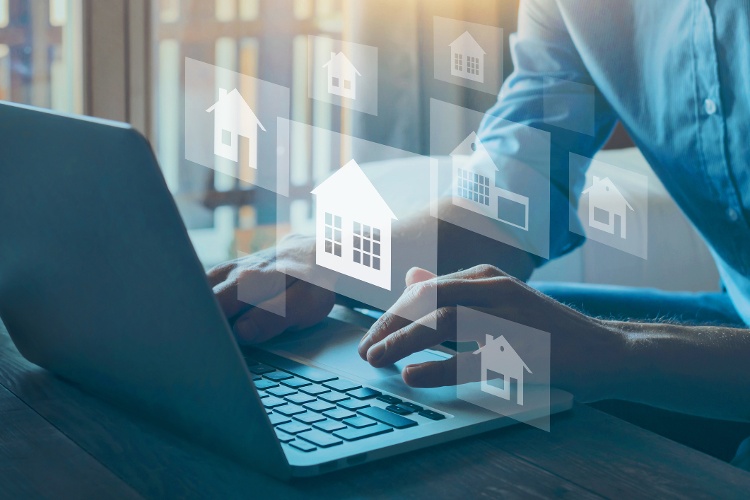 Property Management Tools
Once you own a rental property you'll need to manage it. While most successful real estate investors use a preferred property management company rather than managing it themselves, it's still a good idea to understand how these professionals work by reading about these property management tools:
AppFolio
AppFolio is a cloud-based software and app that specializes in a wide variety of properties including single-family, multifamily, condominiums, student housing, and commercial property. Solutions include tenant screening, online rent collection, accounting and reporting.
Buildium
Buildium is a full-service suite of property management software catering to real estate investors, property managers, and housing associations. Solutions include rent collection, accounting, property inspection tools, leasing tools, and tenant screening services.
Cozy
Cozy is a good match for real estate investors with only a few properties to manage. This free property management software offers fast credit checks, background and eviction checks, free online rent collection, and tenant screening.
Propertyware
Propertyware specializes in single-family home rental portfolios, especially for landlords and property managers with 250 or more units in a residential portfolio. Features include online rent collection, maintenance requests, accounting, vacant property marketing and listing syndication, and tenant screening services.
Rentec Direct
Rentec Direct is a property management system specifically designed for real estate investors with smaller portfolios, although the system can scale-up to 5,000 units. Features include rent collection, maintenance requests, accounting, tenant screening and e-signatures, and file storage and sharing.
RentMarketplace
RentMarketplace is a free full-featured landlord software solution offering rental application processing, credit and background checks, state-specific lease documents, rent payment processing, and rent payment reporting to credit bureaus to help attract the best tenants.
SmartMove
SmartMove provides a pay-as-you-go rental screening service for landlords including renter credit checks, income estimates, eviction reports, and criminal background checks. The company's ResidentScore system predicts rental eviction risk 15% better than traditional credit scores, helping landlords to make better rental decisions.
TenantCloud
TenantCloud specializes in new landlords and budget-conscious property managers and investors. Features include residential lease templates, rent applications and collection, insurance reminders, and equipment and service reminders.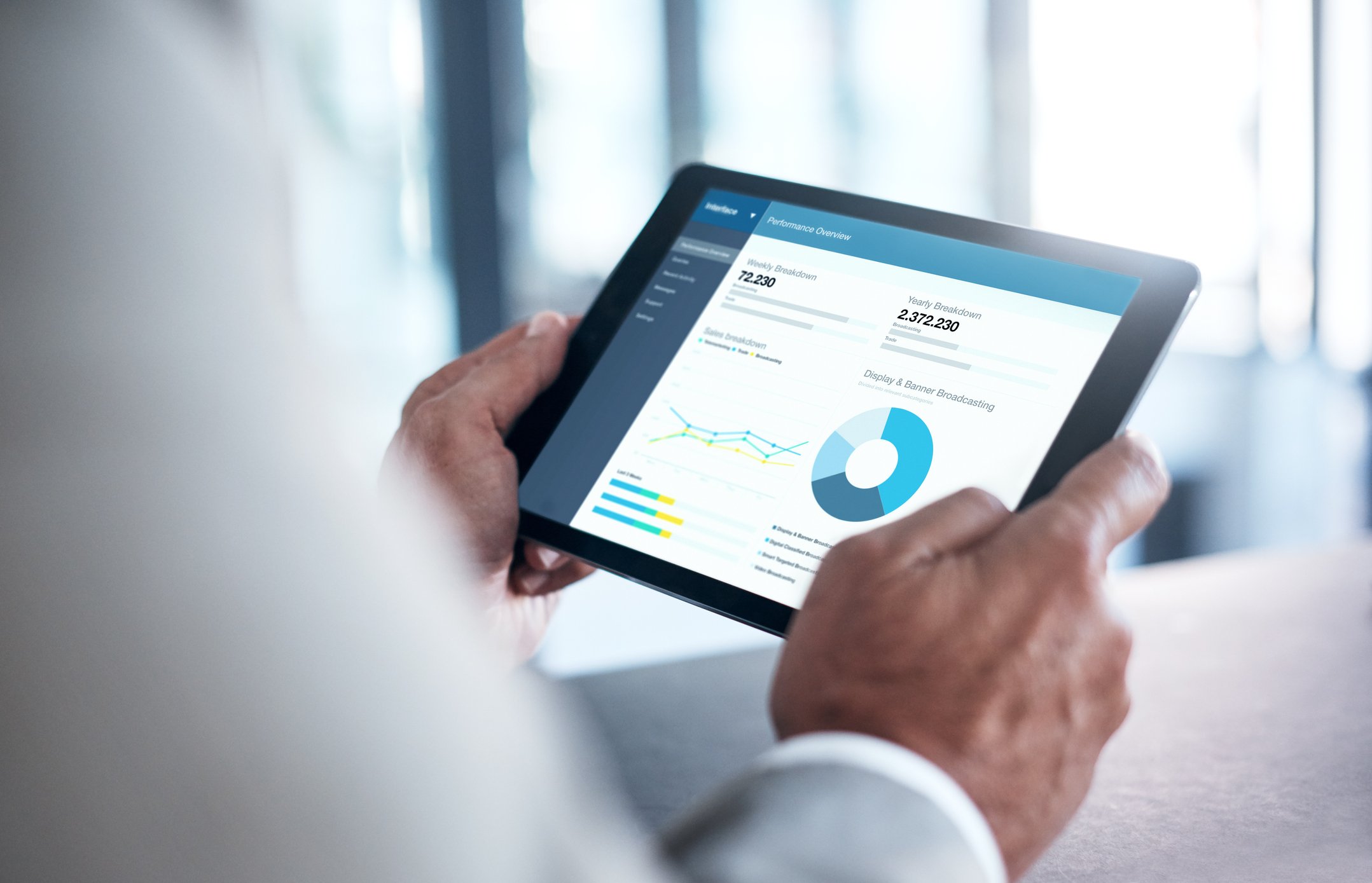 Business Management & Bookkeeping
Acting first and asking for forgiveness later is something that may work with many things, but not when you're managing a real estate business and paying taxes. Here are six tools to streamline your business operations, keep track of income and expenses, and ensure that you're making use of every deduction available:
DocuSign
DocuSign provides a simplified solution for uploading and sending documents for electronic signature, including sales contracts, invoices, and lease agreements. The ESIGN Act of 2000 legislated that e-signatures are legal in every state and U.S. territory, helping to significantly cut down on paperwork delays.
Evernote
Evernote is a paperless filing system that lets you categorize and keep track of everything. The free app for smartphones and computers used to collect and organize text, pictures, videos, and audio recordings.
Google Workspace
Formerly known as G Suite, Google Workspace is a free integrated suite of collaboration and productivity apps including Gmail, Docs, Drive, Calendar, Meet, Sheets, Slides, and more.
Stessa
Stessa offers a way to keep track of your rental property performance, finances, and create a paper trail all in one place. Features include tracking unlimited rental properties, automated income and expense tracking, and exporting tax-ready financials. Even if you're already using a local property manager, the software can still be used to track your personal business expenses that may not show up on your rental property P&L. Best of all, Stessa is 100% free.
Xero
Xero is a full-featured, cloud-based accounting software app that can be accessed from anywhere. The system is similar to Stessa but isn't free. There are no integrated property management features. However, Xero is good for rental property investors who want to keep track of assets in a portfolio, and for tracking profit and loss by property.
Wave
Wave is one of the best free accounting software services for small real estate investors. Although you can't separate profit and loss by property, you can perform basic accounting functions and print balance sheets and income statements.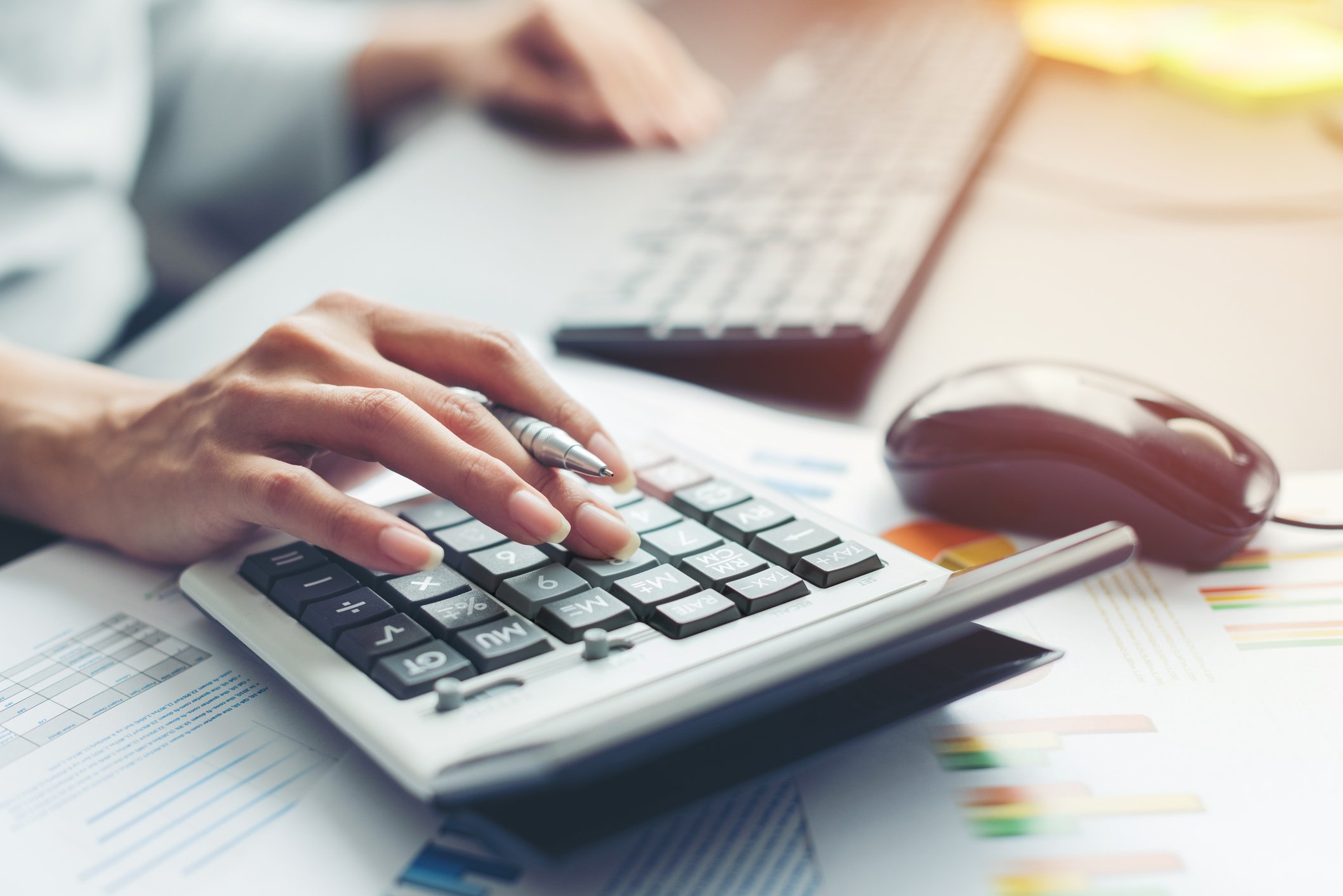 Financial Formulas & Concepts
Once you find a potential rental property for acquisition, you'll want to crunch the numbers to make sure it makes financial sense. Some of the key financial formulas and concepts real estate investors use include:
Cash flow projection evaluates a property's profitability by taking into account the gross rental income, operating expenses, and net operating income (NOI)
Discounted cash flow (DCF) uses the time value of money concept to determine what future cash flows are worth at today's value by discounting for risk
ROI measures the amount of return compared to the cost of an investment and is expressed as a percentage yield over a fixed period of time
Cap rate compares a property's NOI to the market price and is another way of measuring the potential return of a real estate investment
Gross rent multiplier (GRM) is a ratio of the property price to the gross rental income and is used as a quick and easy way to compare one rental property to another
Appreciation measures the increase in a property's price over a certain amount of time and is one of the ways real estate investors make money, in addition to recurring cash flow
Online rental property calculators, such as Roofstock Cloudhouse, help to analyze and estimate a home's potential as a rental property, even if the house has never been a rental before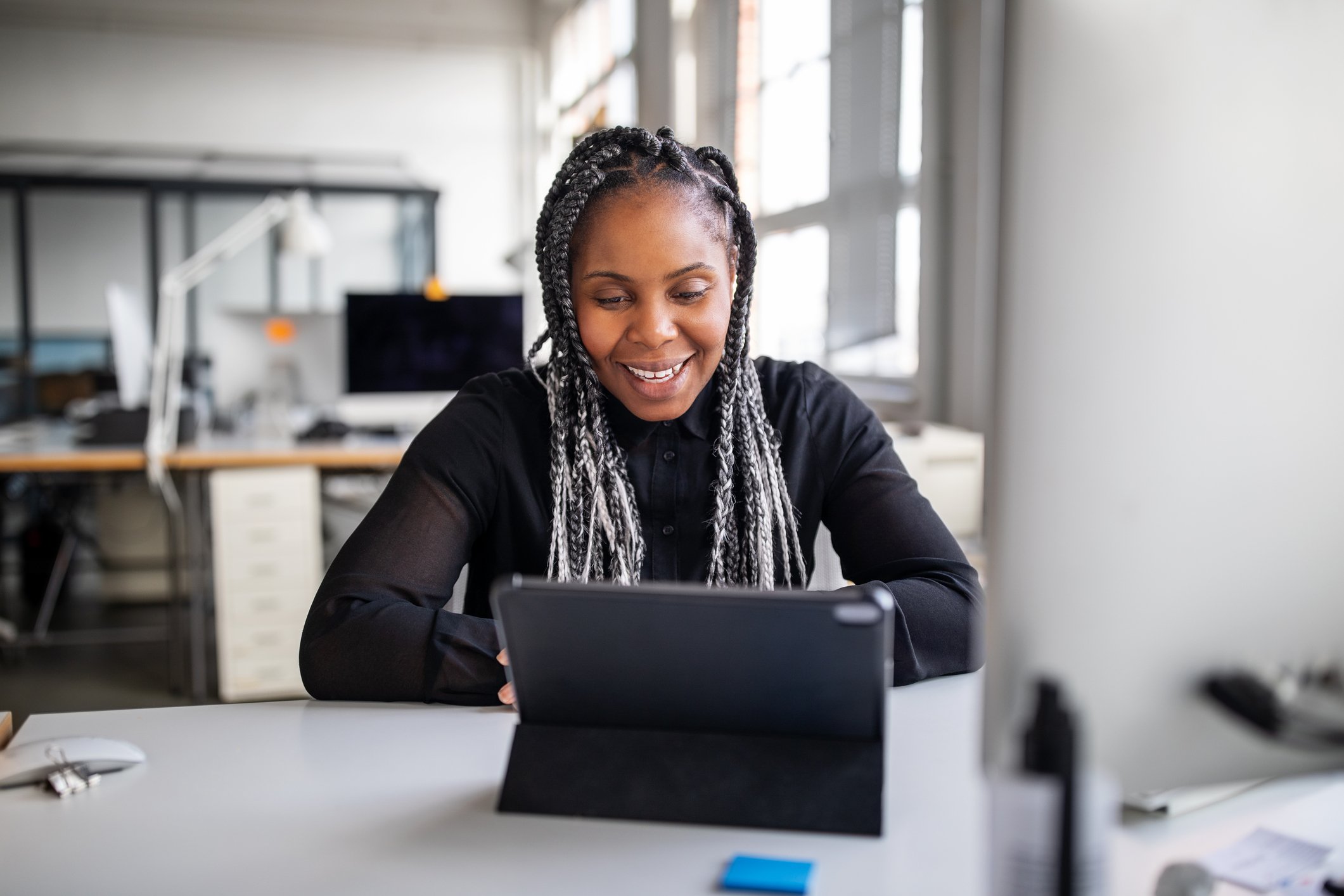 Continuing Education
Accountants, appraisers, attorneys, lenders, and real estate agents are all required to take continuing education to keep their licenses active, so why shouldn't you do the same? Some of the best ways for real estate investors to keep learning and networking include:
Final Thoughts
In the same way that builders use tools to build houses, real estate investors need a box filled with investing tools and resources to keep their business growing.
These top real estate investing tools will help you succeed in real estate by finding the best rental properties with high yields and ROIs.