Last updated on November 23, 2021
Actor and former governor of California Arnold Schwarzenegger once said, "Someday the world is going to know who I am – just by hearing my first name."
While it's probably safe to say that most real estate investors don't aspire to be a professional bodybuilder, movie star, or politician, rental property owners do want people to know who they are.
One of the best ways to make a positive impression is by choosing the right rental property LLC name.
Keep reading to learn why real estate investors put so much energy into choosing a rental property name, read 15 critical tips for choosing the perfect name, and get 101 ideas for a rental property LLC name.
---
Key takeaways
Choosing a name is the first step in setting up a rental property LLC.
The rental property LLC name is the first thing that prospective tenants, lenders, vendors, and fellow investors see.
A great LLC name can help investors to attract qualified tenants, project a professional image, and create credibility.
Tips for choosing an LLC name for a rental property include researching state naming rules and restrictions, selecting a name that is easy to remember, and making sure the domain name is available for the internet.
Free online business name generators can be a good way to get ideas for a rental property LLC name.
After selecting an LLC name, investors register the name with the state, finish forming the LLC, and apply for an Employer Identification Number with the IRS.
---
Why investors name a rental property LLC
Investors put a lot of time, effort, and expense into forming an LLC. Limited liability companies (LLCs) can be a good way to protect personal and business assets, add an additional layer of liability protection, and raise money from other investors.
But oftentimes, real estate investors give surprisingly little thought to choosing the right name for their rental property LLC.
In today's competitive world, selecting the perfect name for an LLC can have a positive impact on a real estate business over the long term:
More than 14 million households rent single-family homes, and having the right rental property LLC name can help an investor stand out from the crowd.
An business name that is related to the real estate industry – such as Equity Residential, Mid-America Apartments, Lennar Homes, and Roofstock – reflects the core business and can make it easier to expand and grow.
A rental property LLC name is the first thing prospective tenants, lenders, vendors, real estate brokers, and buyers and sellers see, so it's critical to have a name that's professional and easy to remember.
Having the right LLC name for a rental property business may also make it easier to attract qualified tenants, project a professional image, and instill more credibility with people an investor does business with right from the start.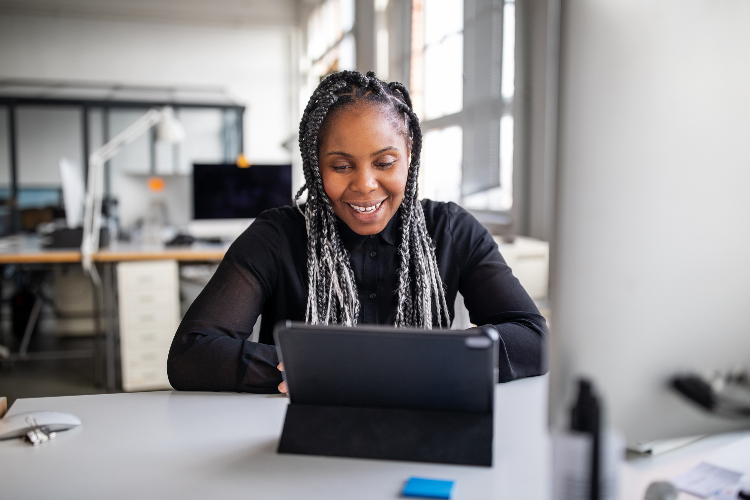 15 tips for choosing the perfect rental property LLC name
Choosing the perfect name for your rental property LLC can feel like an uphill battle, but investors only have to do it once for each LLC. To make selecting a name for a rental property LLC a little bit easier, here are 15 tips to follow:
Most states have rules for naming an LLC and prohibit using words that may be mistaken for a state or federal agency.
Keep the name short, simple, and to the point with 1 to 3 words at the most.
Stick to basic names such as the rental property street address, the neighborhood, or the part of town in which the home is located.
Choose a rental property LLC name that is easier to remember and describes the property in the name, such as Desert Vista Homes LLC or Waterfront Rentals LLC.
Consider using a foreign phrase that people are familiar with, like Garden Oasis LLC, or Puertas del Sol LLC.
Use an adjective such as Best, Affordable, Exclusive, but be prepared to live up to the name of the LLC.
Visit the Secretary of State website to get an idea of the LLC names that other real estate investor are using, then choose a name that's just a little bit better.
Make sure that the LLC name is available by performing a quick internet search, checking with the Secretary of State where the rental property is, and searching the federal trademark database.
Think about how the rental property LLC name will look on a website, social media platforms, business cards, and marketing material.
Check that an internet domain name is available for the LLC name, and select a domain host with reliable uptime and email service using the LLC domain name.
Perform an internet search using the intended rental property LLC name to learn the search results associated with the name.
Research any potential negative connotations or unintended meanings the rental property LLC name might have.
Be cautious of choosing alternate names, acronyms, or abbreviations for the LLC name that have an unplanned meaning.
Select a name that can be used for the long term if the LLC was be used for multiple properties.
If the LLC will be used for a rental property partnership, look for a name that makes each member comfortable contributing capital to the real estate venture .
101 ideas for rental property LLC names
Websites such as NameSnack and How to Start an LLC have business name generators to help choose a rental property LLC name. Here are over 100 rental property name ideas for real estate investors to consider, according to these two sites, along with Social.com:
Ace Real Estate
All Rentables
Alpha Home Rentals
American Dream Rentals
Anne's Condo List
Big Move Rentals
Blue Sky Rental Real Estate
Bluebird Property Rental
Bob's Happy Housing
Brilliant Rentals
Candy House Rental
Casa Amor Rentals
Close Eye Rentals
Close to Rent
Comfily Rentals
Condo Catchers
Corner Rentals
Cross Country Rentals
Current Deal Rentals
Doctor Landlord
Dream Dwelling Rentals
Dream Space Rentals
Dynamic Rentals
Elite Rentals
Fair House Services
Family Rentals
Fantastic Estates
Find a Rental Place
Four Walls Rentals
Fox Property Rentals
Fun Temp Abodes
Hannah's Home Rentals
High Rise Spot
Home Sweet Rentals
Homeward Rental
Honey Comb Homes
In The Heights Rentals
John's Neighborhood Network
LA Rental Abodes
Landlord Heaven
Lucky Couch Rentals
MagnifriRent
Main Street Rentals
Miami Mansion Rentals
My Rented Home
My Rooftop Place
Neighborhood Rentals
New Neighborhood Rentals
New Rental Authority
New Wings Network
Next Move Setup
Next Step Place
Oceanfront Rental Homes
One Man's Castle
One Woman's Castle
Perfect House Rentals
Professional Rentals
Property Hall Rentals
Property Mover
Property Tycoons
Quaint Castle
Rapid Rentals
Real Time Rent
Reasonable Rentals
Reliable Rentals
Rent Creature Comforts
Rent Culture
Rent Right Now
Rent To Own
Rental Detector
Rental Expertise Leasing
Rental Experts
Rental Nesting
Rentastics
Rent-A-View
Rented Abodes
Rented Home Excellence
Rented Single Family Home
Renterific
Rentomatic
Rightful Rentals
Rob's Rental Radar
Roost 'n Relax
Safe Home Finds
Safety Nest Rentals
SanFran Housing Services
SoHo Skyscrapers
Solid Rental Property
Special Place Co.
Sunday Morning Investments
Temporary Homes Tallahassee
The Condo Rent
The Cozy Rental
The Perfect Tenant
The Rental Home Space
The Rental Network
Tip Top Rental
Vintage Rentals
White Glove Rentals
Wild Rentals
Your Rentability
Of course, rather than getting too creative, an investor might opt for a simple rental property LLC name made up of the property address and street name.
Names like these are simple, straight, and to the point, and help prospective tenants to remember the attractive rental that caught their eye.
What to do after choosing a rental property LLC name
Here are the steps to follow once a great name for a rental property LLC has been selected, researched, and vetted:
Register the rental property LLC name with the state the rental property is located in
Reserve the domain name and select a website hosting service for the LLC website
Form the LLC using an online service or a local real estate attorney with experience creating LLCs
Apply for an EIN (Employer Identification Number) with the IRS, to file annual taxes and open business banking accounts
Hire a freelance graphic designer to create a logo using the rental property LLC name
Create a website for the rental property LLC by using a free website building or a web designer with experience developing real estate rental websites
Final thoughts
Selecting the right rental property LLC name is a mixture of art and science. Investors opt for a name that's general enough to allow for future growth, yet still memorable to prospective tenants, mortgage lenders, vendors, and business partners.
While choosing a great name isn't always easy, with enough preparation and research it may not take that long to come up with a handful of great names for a rental property LLC.