Atlanta is just beginning to become a dense metropolitan area, which is a very good trend if you're thinking about selling your rental property in Atlanta. The demand for housing remains strong and inventory is low, two factors that are signs of a seller's market.
Right now, the Atlanta real estate market also ticks all of the boxes for rental property sellers looking to do deals with investors:
Population, job growth, median household incomes, and property values are all on the rise (Data USA)
Sales prices for homes in Atlanta have nearly tripled over the last eight years, a sign it may be a good time to cash out your property equity (Zillow)
There are more renter-occupied households in Atlanta than owner-occupied, making it easy to convince a buyer that the metro area is a strong rental market (RENTCafé)
If you don't already have buyers knocking on your door with offers in hand, the odds are your soon will. However, before you decide to sell your rental property in Atlanta, it's important to understand all of your options, and how to prepare your property for sale.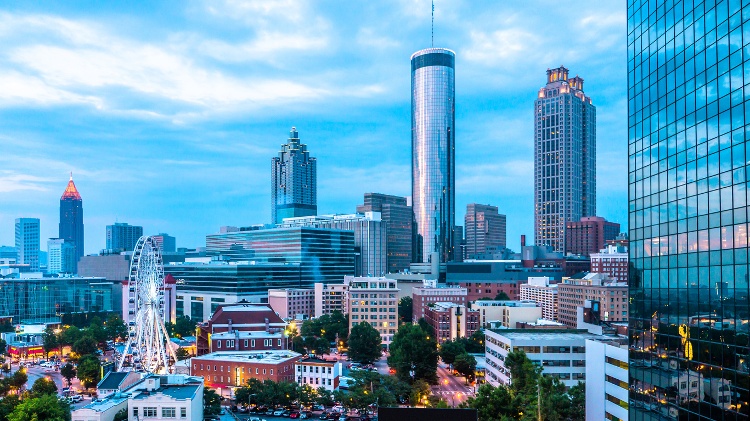 Your Options For Selling Rental Property in Atlanta
You can sell your rental home in the Atlanta area with or without a tenant, simply because the demand for housing in the market is so strong. However, if your place is currently rented there are two important things to do first if you're planning on asking the tenant to leave early:
Review your lease to learn what you can and can't do. For example, you may be able to end the lease early with enough notice or find a violation the tenant has made that will allow you to give them notice to move out.
Understand the landlord-tenant laws for Georgia to make sure you don't accidentally violate any rules by asking the tenant to leave before their lease is up.
After that, your next step is to analyze the best option for selling your rental property in Atlanta.
1. Sell to your tenant
The best option for selling your rental property might be right under your nose. That's because a surprising number of tenants are interested in buying the house they currently rent.
If they like the idea, make sure they get pre-approved for a mortgage, then use a standard real estate purchase contract to ensure the sales process follows all of the rules.
2. Pay the tenant to leave early
Giving the tenant an incentive to leave early is another option for getting your rental property ready to sell. You can use a "cash for keys" program to pay for the tenant's moving expenses or the first month of rent at the new place.
Of course, the tenant doesn't have to agree to move early, which means you may have to wait.
3. Wait for the lease to expire
You can still market your rental property for sale even if the tenant's lease hasn't expired. To be sure, there are some risks to doing this, such as having an uncooperative tenant who makes it harder to show the property.
Also, be sure to give the tenant the required notice before entering the property to show to prospective home buyers.
4. Sell with the tenant in place
A common misconception is that your rental property has to be vacant in order to sell. But sometimes the exact opposite is true.
For example, in a market like Atlanta where the demand for rental property from buyers is so strong, you might make more money selling your place as a turnkey rental property using on online platform like Roofstock – even if it's currently vacant waiting for the next tenant:
Eliminate the time-consuming task of showing your property to the general public
Promote your property to a global network of professional real estate investors instead of looky-loos on the local Atlanta MLS who may end up wasting your time
Keep collecting your monthly cash flow until right up until the day escrow closes
Maximize your net profits by paying a lower real estate commission (3% vs. the standard 5% - 6%) and collecting all of your current rental income until the day the property closes escrow
Research the real-time cap rates, return on investment, and yields that other rental properties for sale in Atlanta are generating on the Roofstock Marketplace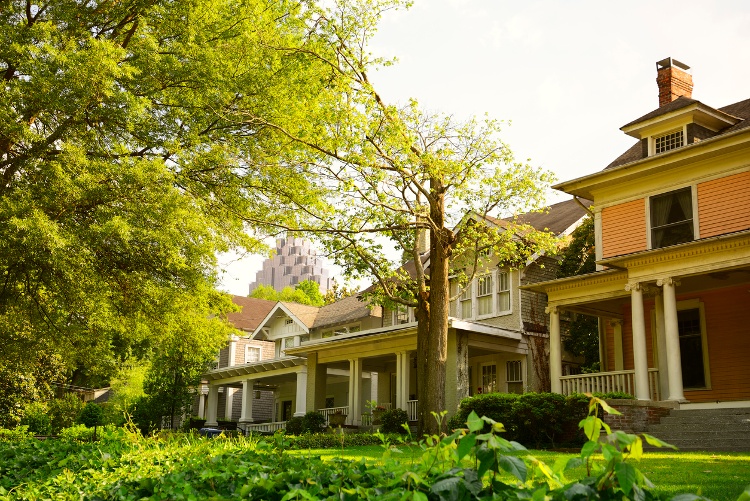 What You Should Do Before Selling Rental Property
Regardless of whether your property is vacant or occupied by a tenant, there are a few basic steps to follow before selling your rental property in Atlanta:
Put together a buyer package with financial and property information such as the most recent P&L, tenant rent roll and lease copy, complete maintenance history, and an itemized list of any capital repairs made within the last several years
Order a professional seller's property inspection to learn about repairs that need to be done, then take care of them right away so that the buyer's inspection will come out absolutely clean
Keep the property well maintained even if you're thinking about selling, because buyers are much more likely to pay higher prices for rental property that shows well and is easy to rent fast
Notify your tenants that the property is for sale, and explain to them how the transfer of their existing lease and security deposit to a new owner will work
Determine your potential profit by asking your lender for your current mortgage balance, any prepayment penalties, calculating your depreciation-adjusted tax basis, your capital gains tax liability and how to use a 1031 exchange to defer paying the tax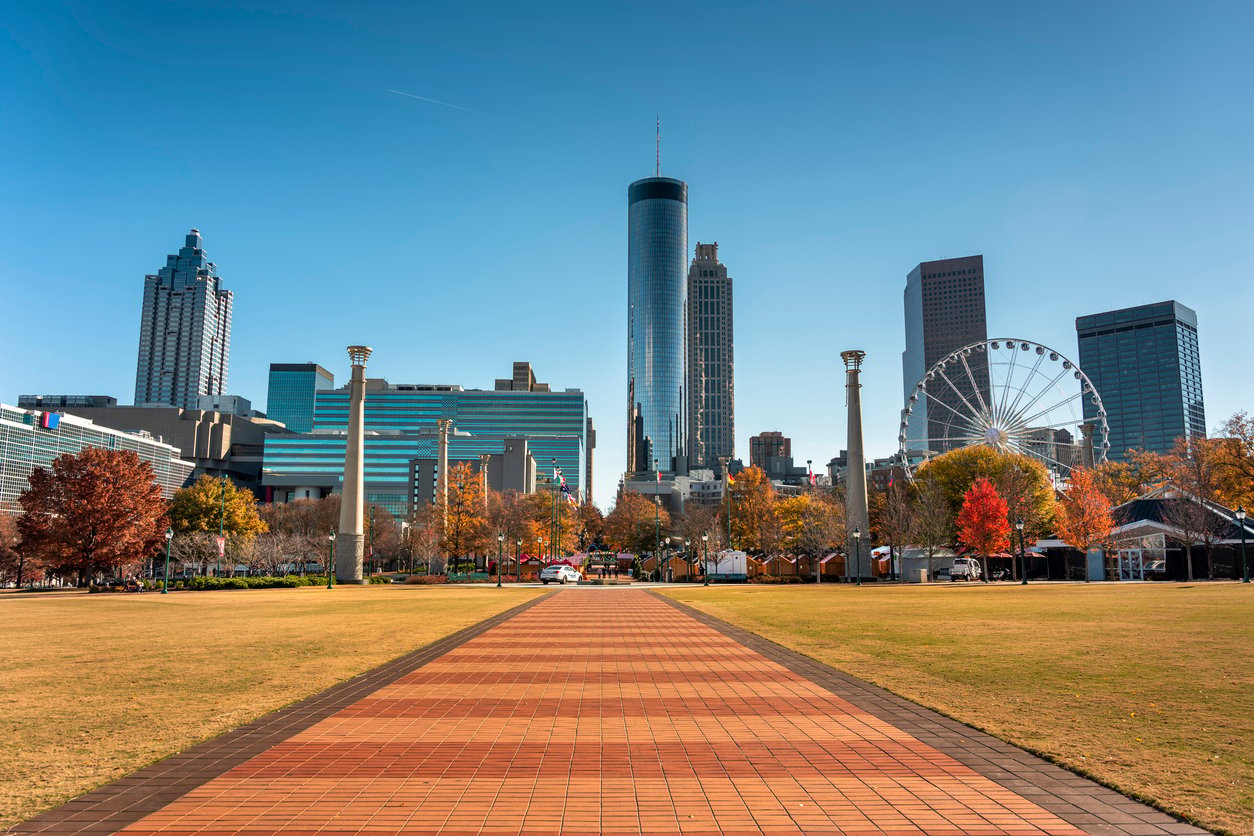 How to Price Your Investment Property for Sale in Atlanta
One of the best ways to sell your rental property in Atlanta is to get inside the head of a buyer by thinking like a buyer.
Unlike selling to a regular homeowner, real estate investors are interested in the cash flow and ROI your rental property is generating – or could be generating – along with the fair market value:
Sales comparison approach (also known as "comps") compares the recent sales prices of homes similar to yours, to determine the average price per square foot
Income approach calculates the capitalization rate by dividing the NOI by the property value, then comparing that ratio to the cap rates of similar rental properties to help determine a fair selling price
Gross rental multiplier (GRM) divides the property sales price by the gross annual income – generally speaking, the lower your GRM is the more valuable your rental property could be to another investor
It's important to price your property accurately, especially in a market like Atlanta where multiple offers are sometimes the exception rather than the rule. To avoid leaving money on the table, you can get a free price estimate and consultation here.