Unlike many mega markets in the U.S., real estate and construction in Birmingham, Alabama has always been deemed an essential business. Current inventory is low and prices are on the rise, making it the perfect time to sell your rental property in Birmingham.
A quick look at the market statistics help to explain why rental property in Birmingham is in such high demand:
Population and job growth are slow and steady, creating the predictable demand for rental property that buyers like to see (Data USA)
Home values in Birmingham have nearly doubled over the last eight years, making it the perfect time to sell and turn your equity into cash (Zillow)
Average rents in Birmingham are steadily increasing year-over-year while the percentage of renter-occupied households keeps growing, signalling strong future demand for rental housing (RENTCafé)
If you're thinking about selling your rental property in Birmingham, be prepared for multiple offers. However, before you list your place for sale, be sure to explore all of your options for getting the best price for your house in Birmingham.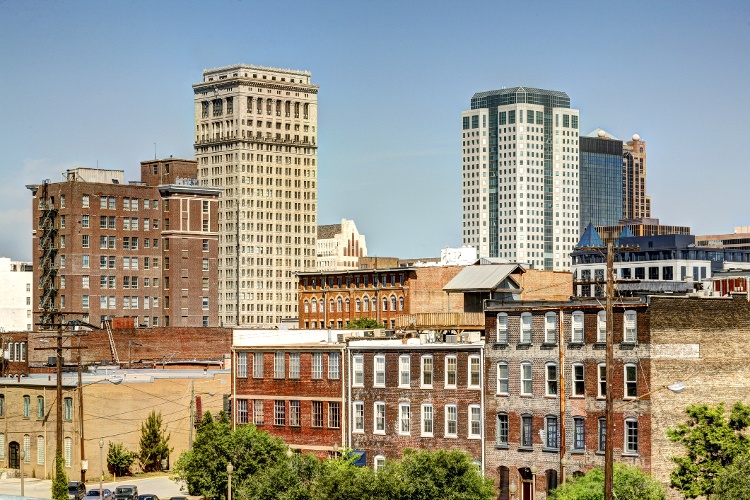 Your Options For Selling Rental Property in Birmingham
There are a number of options for selling your rental property in the Birmingham area, with or without a tenant. Some property owners think the best way to sell is to remove the tenant, others disagree. If you plan on trying to end your lease early, be sure to consider these two things first:
Read your current lease for clauses that let you remove the tenant. For example, you may have an early termination clause or the tenant may be violating terms and conditions of the lease that will allow you to evict if the tenant doesn't willingly leave.
Review the Alabama landlord-tenant laws to understand what your rights are as well as the tenant's. Some places make the landlord pay to relocate the tenant if the lease is terminated before the expiration date.
Now, let's look at the options for selling a rental property in Birmingham that's already rented to a tenant:
1. Sell to your tenant
Selling your rental property to the tenant can be a win-win for both you and the renter. Sellers can save time and money by selling directly to a tenant, skipping the inconvenience of marketing to the general public and paying a high sales commission.
Tenants avoid the costly expense of moving and may jump at the change to buy the place they already love renting.
2. Pay the tenant to leave early
One of the risks of selling an occupied rental property is having an uncooperative tenant. That's why some real estate agents suggest using a "cash for keys" program by offering the tenant an incentive to willingly leave before the end of the lease.
However, keep in mind that one of the drawbacks to paying the tenant to leave is that your rental income dries up while your property is on the market for sale.
3. Wait for the lease to expire
Sometimes tenants want to stay where they are. If they won't accept payment to leave early and aren't violating the lease, your only choice is to let them stay until the lease expires.
You can always market the place for sale while it's rented, just be sure to respect the tenant's rights by giving them required notice before entering the property.
4. Sell with the tenant in place
Many rental property sellers are surprised to learn that their property is actually worth more when it's rented.
Instead of spending time and money convincing the tenant to leave early, a lot of rental property sellers in Birmingham are using online listing platforms like Roofstock to target market to qualified real estate investor buyers:
Zero-in on professional real estate investors from around the country instead of the limited exposure to only the local Birmingham MLS
Save money on real estate commissions (3% vs. the standard 5% - 6%) to boost your bottom line
Keep collecting rental income from your tenant until the day the transaction closes escrow
Take advantage of the Roofstock Marketplace to learn what the cap rates and ROI of other rental property for sale in Birmingham are to help ensure you're marketing your place right and for the best price
Reach a global network of real estate investors instead of limiting yourself to the smaller number of local investors in the Birmingham real estate market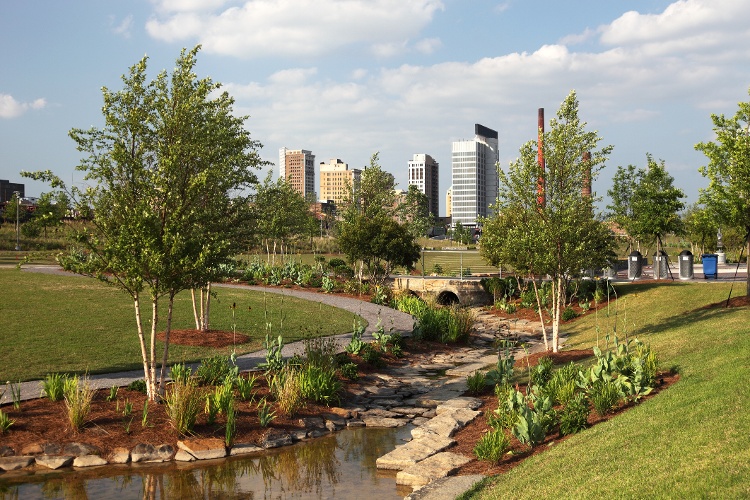 What You Should Do Before Selling Rental Property
Planning ahead is the best way to sell your rental property fast in Birmingham. You'll need to get your financial documents organized and your property ready to sell:
Prepare a complete property folder for prospective buyers that includes important documents such as rent roll, tenant lease and application, current and historical P&L statements, and a list of all repairs and capital expenditures made over the past few years
Have a professional pre-listing inspection done so you can identify and make any repairs before the offers start coming in
Keep the property well maintained while it's on the market so that buyers know it will be easy to rent out again if the current tenant leaves after they buy
Notify your tenants the property is for sale, and explain to them how transferring their security deposit and the existing lease will work
Determine your potential capital gains tax liability by calculating your profit after adjusting your tax basis for depreciation, and research the potential advantages of conducting a 1031 tax-deferred exchange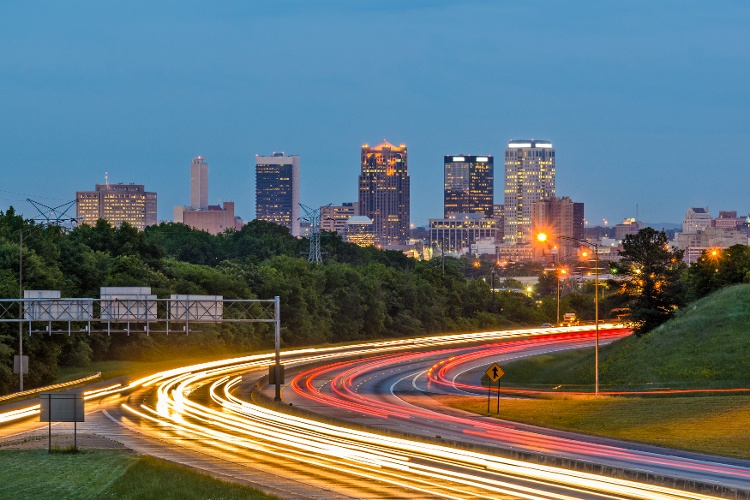 How to Price Your Investment Property for Sale in Birmingham
If you want to sell your rental property fast in Birmingham, you'll need to price it right. To do that, it's important to understand how buyers think when they look for income-producing property.
While the price-per-square-foot is important, investors also use several key financial metrics to help decide what a rental property is really worth:
Net cash flow is the profit left over at the end of each month after all income has been collected and the bills have been paid
Cash-on-cash return compares the cash generated to the cash invested and is a frequently used metric for real estate investors who finance their property purchase
ROI or return on investment compares the profit generated to the cost of the investment and is expressed as a percentage
GRM or gross rent multiplier is a ratio that compares the property price to the gross rent generated, with low GRMs offering the most potential value to a real estate investor
By understanding your options for selling a rental property in Birmingham, and knowing how to price it right, you'll dramatically increase your odds of a fast sale. To get started, you can get a free price estimate and consultation here.