Last updated on November 14, 2020
It's a busy time for homebuyers in Columbia, which also means this might just be the perfect time to sell a rental property in Columbia, SC. Prices are rising and inventory is in short supply, so don't be surprised if you receive multiple offers after you list your property for sale.
Take one look at the market statistics for the metro area, and it's easy to understand why there are so many buyers looking for good rental property in Columbia, South Carolina:
Population is growing as median household incomes and property values continue to rise, a big reason why the demand for rental housing in Columbia is still going strong (Data USA).
Home values in Columbia have increased by nearly 30% over the last several years, creating the perfect opportunity to convert your accrued equity into cash (Zillow).
Average rents in Columbia are increasing year-over-year, and there are now more renter-occupied households and owner-occupied, a key statistic that long real estate investors love to see (RENTCafé).
It's difficult to disagree that now is a great time to list your property. However, before you decide to sell your rental in the greater Columbia area, make sure you understand all of your options for selling so that you don't end up leaving money on the table.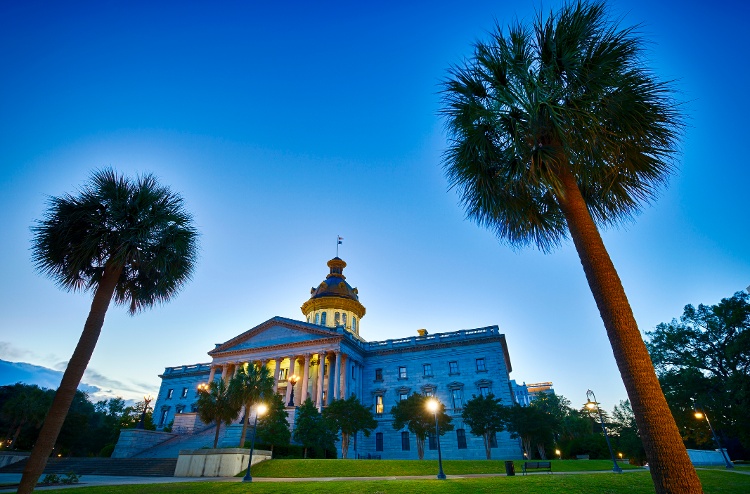 Your Options for Selling Rental Property in Columbia, SC
Some rental property sellers believe it's necessary to vacate the property before listing the house for sale. To be honest, that's not always the best decision, but if you do decide to ask the tenant to leave be sure to do these two things first:
Review your lease for contingencies that allow you to terminate early with enough notice, or to see if the tenant has been breaking the lease. If that's the case, you may be able to tell the tenant they're in breach of contract and that you'll evict if they don't willingly leave.
Read the landlord-tenant laws for South Carolina to understand what your legal rights are. Some states are more landlord-friendly than others, and the last thing you want to do is end up breaking the law and facing a fine from the local or federal government.
Once you know how you stand, think carefully about the options for selling rental property in Columbia that will help you sell fast and for a very fair price:
1. Sell to your tenant
Even if your tenant has just recently moved in, approach them to see if they're interested in buying your property. Oftentimes, tenants think that because a house is a rental that it isn't for sale.
If they like the idea, show them the CMA to explain how your place is fairly priced, use the standard real estate purchase contract for South Carolina, and make sure the tenant gets preapproved for their mortgage so that the deal doesn't fall through at the last minute.
2. Pay the tenant to leave early
If the tenant can't afford to buy your place, you may be able to talk them into leaving early by offering a small cash incentive.
Also known as a "cash for keys" program, you may be able to pay for their moving expenses or the first month of rent at their next place in exchange for them giving you back the keys. This way, you'll be able to quickly make any needed repairs before listing your newly vacated property for sale.
3. Wait for the lease to expire
This may be your best option if the tenant can't buy and won't leave until the lease expires. Just because the tenant is staying, that doesn't mean you can't begin to premarket your rental property. Make sure the tenant is given proper notice, and make sure buyers are accompanied by their agent or your property manager to give you and the tenant more peace of mind.
4. Sell with the tenant in place
Sometimes, the simplest solution is the best option for selling rental property in Columbia. Many real estate investors use an online listing platform like Roofstock to market turnkey rental property for sale even with the tenant in place:
Keep collecting your rental income until the day escrow closes
Save on real estate commissions by paying just 3% versus the typical 5% - 6% commission most agents charge
Reach out to a global network for qualified real estate investors instead of limiting yourself to the local MLS
Make the most of the Roofstock Marketplace to price your property right by seeing what other rental properties for sale in Columbia are listed for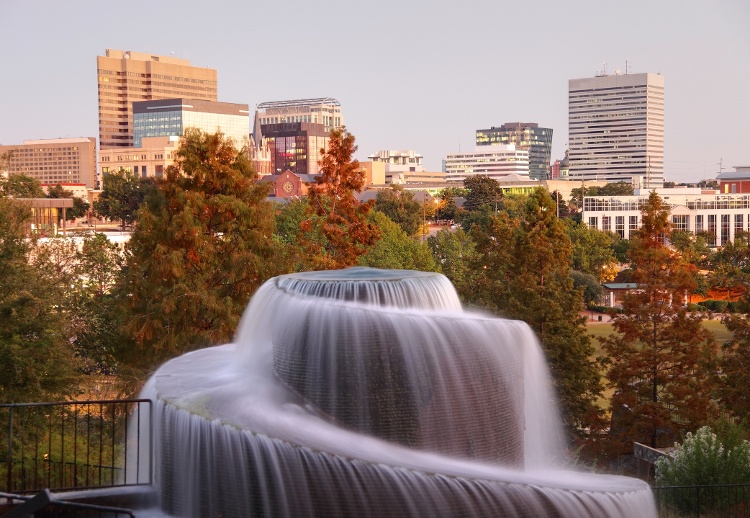 What You Should Do Before Selling Rental Property
If you want to sell fast and for a fair price, be sure to do a few things first before listing your rental property for sale in Columbia:
Put together a package for buyers that includes key information and copies of documents such as your most recent P&L statements, a copy of the lease and tenant payment history, a list of vendors and maintenance work, and a summary of all capital repairs done within the last few years.
Conduct a pre-listing property inspection to identify items that need to be fixed, then make the repairs so that the buyer doesn't discover any problems.
Keep the property maintained while it's on the market, and let tenants know how showings will be handled and how their lease and security deposit will be transferred to the new owner.
Calculate your potential capital gains tax liability, then consider conducting a 1031 exchange to defer paying the tax by buying another investment property anywhere in the country.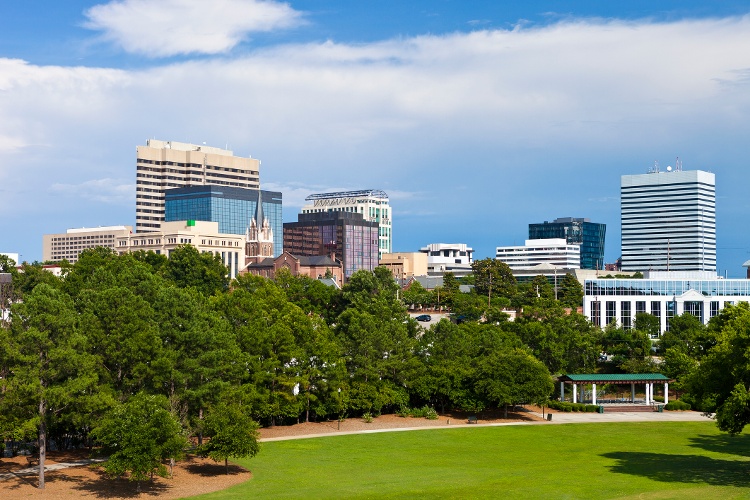 How to Price Your Investment Property for Sale in Columbia
No matter what the market conditions are, it's important to price your property right if you want to attract the best buyers who will close quickly. To do that, you need to understand the financial metrics real estate investors use to value rental property in Columbia:
Cap rate is a ratio the measures NOI to the asking price and is one way investors measure potential real estate returns
ROI (return on investment) measures the potential profit as a percentage of the cost of the investment, with higher ROIs offering more opportunities to buyers
Cash-on-cash return compares the cash generated to the cash invested and is used mainly by buyers who are financing investment property
ARV (after repair value) is what a property is worth after all repairs are made, and is an important calculation to use if you have a lot of deferred maintenance that you're unable to do
In a market like Columbia that's constantly changing, the more attractive you make your listing appear the fast it will sell. You can get a free price estimate and consultation here.