Last updated on July 26, 2022
It doesn't matter if you own a single property or several; selling your rental property in Memphis could be a great decision. With low inventory and high demand from investors, this market may provide an excellent return for anyone looking to sell (or invest) in real estate:
Employment growth, median household incomes, and property values are all on the rise in Memphis (Data USA).
Home values in Memphis have increased by more than 90% over the last 5 years, with sellers seizing the opportunity to sell and turn equity into cash (Zillow).
Rents in metropolitan Memphis are rising year over year, a trend that every real estate buyer loves to see (Zumper).
Selling your rental property in Memphis can be a quick and easy process if you understand the options available. Listing your property for sale in a strong real estate market like Memphis may result in multiple offers, but it's important to know all of your options before going to market. If you want a fast sale at a fair price, consider all of the following options for selling your rental property in the greater Memphis area.
Your options for selling rental property in Memphis
Selling a rental property can be tricky, especially if a tenant currently lives in the home. While getting the tenant to leave before their lease is up may seem like the best option, it's important to weigh the pros and cons carefully before making any decisions:
Start by understanding your rights and the tenant's rights according to the current lease. In some cases, you may be able to terminate the lease agreement early with enough notice. However, if the tenant has violated a lease term—such as paying rent late—and doesn't agree to leave, you may be able to begin eviction proceedings.
It's important to understand the landlord-tenant laws in Tennessee so you can do everything by the book and avoid any potential problems down the road.
The next step is deciding which option could give you the best potential return:
1. Sell to your tenant
If you're looking to sell your rental property in Memphis, one option is to sell it to your tenant and bypass the multiple listing service (MLS). This can be a good choice if they've been renting for a while and are interested in buying.
To do this, make sure they get preapproved for a mortgage and use the appropriate real estate contract for selling a home in Tennessee. This will help to protect both you and your tenant-buyer.
2. Pay the tenant to leave early
If your tenant doesn't want to buy, you may be able to convince them to leave by offering a cash-for-keys incentive. A cash-for-keys incentive is when a landlord offers to pay a tenant to leave their rental property early.
This can be done by helping with the tenant's moving expenses or offering a portion of the security deposit for their new home. By offering this incentive, landlords can get tenants out of the property quickly and have time to make any needed repairs before listing it for sale.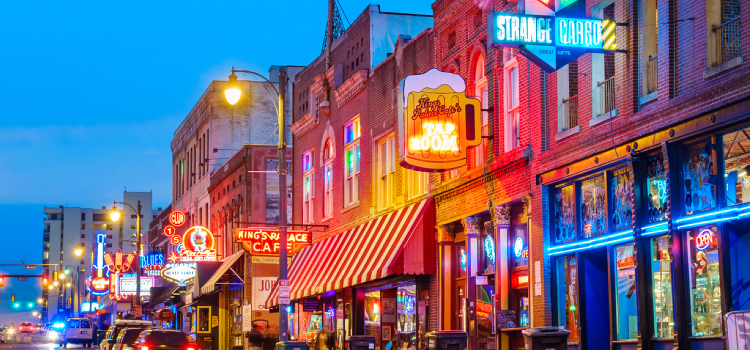 3. Wait for the lease to expire
In other situations, you may need to wait until the lease expires. However, you can still put your rental property on the market a few months before the lease ends, even while the property is occupied. With the right timing and marketing, you may be able to sell your rental property relatively easily.
It's important to give your tenants proper notice before showings. You should also remind them that they must leave the property in good condition if they want to get their full security deposit back when they move out.
4. Sell with the tenant in place
If you decide to sell your rental property in Memphis, you can use an online listing platform like Roofstock. This will save you time and money that would otherwise be spent trying to convince your tenant to move out:
With Roofstock, you can sell your property without necessarily having to displace your tenant. This way, you can keep collecting rental income until the day your deal closes.
By selling on Roofstock, you'll have access to a global network of qualified real estate investors versus limited exposure on the local MLS.
On Roofstock, you can sell for a potentially lower real estate commission (3% versus the typical 5% to 6%) to increase your bottom line.
You can use the Roofstock Marketplace to research what other rental properties in Memphis are selling for and stay ahead of the competition.
What you should do before selling rental property
If you want to sell your Memphis rental property quickly for the most money, there are a few steps you should take before putting it on the market:
Compile a buyer package of important documents like a copy of the lease and tenant rent roll, financial reports, a list of vendors and maintenance history, and a summary of all capital repairs and improvements done in the past few years. This can give buyers greater confidence that they're making a smart investment when they purchase your property.
Have a professional property inspection done before you put your home on the market so you can make necessary repairs beforehand and avoid potential haggling from buyers over the price.
Understand tenant rights in Memphis. You'll need to give them notice of showings and, if they are not leaving the property, provide a way for them to transfer their lease and security deposit to the new owner.
If you're looking to defer paying capital gains tax on the sale of an investment property, a 1031 exchange may be a good option for you. By using a 1031 exchange, you can delay paying the tax by buying a replacement investment property anywhere in the U.S. This can be a great way to continue growing your investment portfolio without having to pay a large tax bill all at once.
How to price your investment property for sale in Memphis
When you price your rental property for sale in Memphis, find the sweet spot between the asking price per square foot and the financial performance of your property. Make sure to highlight all the great features of your rental to get a fast closing at a great price:
To price a rental property correctly, divide the net operating income (NOI) by the asking price to calculate the cap rate. Then, compare this ratio to similar properties for sale in your area to ensure that your asking price is competitive.
Cash-on-cash return can help potential buyers understand how much money their down payment will generate when they finance their purchase at today's current interest rates.
If you can't afford to make all of the needed repairs, determine your property's after repair value (ARV). This will help buyers understand the instant equity they'll receive once all of the maintenance is done.
If you're looking to sell your rental property in Memphis, choose the option that will help you get the best price at the right terms. To start, get a free price estimate and consultation.