Last updated on October 29, 2021
Selling a house is stressful enough, but trying to sell your house fast can take stress to a whole different level.
Sometimes sellers need to raise cash fast, or there may be personal issues like a pending bankruptcy or divorce. Other times, people who inherited a house are tired of being accidental landlords or don't understand how to manage rental property remotely.
Whatever the reason, when the pressure is one, there are plenty of good ways to sell your house fast.
6 Options for Selling Your House Fast
Here are some of the best options for selling a house fast, along with an explanation of how each one works:
1. MLS
The multiple listing service may not be the cheapest way of selling your house, because real estate agents generally charge a commission of around 6%. But with the right agent, you might be able to sell fast.
Reach out to real estate agents who are active in your neighborhood who can prove to you they have a record of selling homes fast. Then, see if they'll agree to a 30-day listing agreement to motivate the agent to focus on getting your home sold as quickly as possible.
2. FSBO
If you don't have the extra equity to pay a real estate agent for listing your house on the MLS, consider selling your property as a FSBO (for sale by owner). Selling as a FSBO is becoming an increasingly popular option among homeowners who are tired of putting money in a real estate agent's pocket instead of their own.
According to Redfin, 20% of sellers are forgoing the use of a full-service real estate brokerage by choosing a limited-service agent or skipping using an agent altogether. Some of the top For Sale by Owner websites to consider include Houzeo, FSBO, Fizber, and Zillow.
3. Roofstock
Roofstock Offers is an excellent option for selling your rental property fast. Roofstock Offers lets you sell your qualified rental properties quickly for cash, freeing you up from the hassles and unknowns of the traditional sales process.
Here are some of the benefits of selling a property to Roofstock:
Pay just a 3% service fee

Hassle-free lender process

and no appraisal

Close as quickly as 10-14 business days

4. Short Sale
A short sale occurs when the lender agrees to accept a lower mortgage payoff amount than what is owed. It can be a way to sell a house fast because the buyer will get the home at a below-market price. For the seller, a short sale will result in a damaged credit score, but not as much as being foreclosed on by the lender.
Ways to list your home as a short sale include using a real estate agent who specializes in short sales on the MLS, Redfin, and Zillow. Be sure to include the keyword "short sale" in your listing description so that buyers know you need to sell fast.
5. Auction
Selling your house with an auction sale can be fast, with the bidding and sales process occurring in just a few minutes and closing usually within 30 days.
Homes sold at auction offer no contingencies or guarantees about the property, which saves sellers the extra expense of making repairs and the aggravation of having a deal fall through because of the property condition or problems with financing.
There are three main types of home auctions:
Absolute auctions where the seller is obligated to sell at the highest bid.
Minimum bid auctions where the seller sets a minimum acceptable price for the house.
Reserve auctions that allow a seller to decide whether or not to accept the winning bid.
However, auction sales for home sellers aren't cheap. Total fees can sometimes reach 20% of the sales price, which may be an expensive price to pay for selling a house fast.
6. iBuyers
An iBuyer is a company that uses an automated valuation model (AVM) and mathematical algorithms to buy your home fast and for cash.
iBuying companies determine an offer price based on a variety of variables such as property age, condition, neighborhood, school district, and zip code. Homes are purchased sight unseen, and sellers who accept the iBuyer's offer can close and receive their money in less than a week.
Top iBuyers include:
Opendoor
Knock
Offerpad
Zillow Offers
RedfinNow
Keep in mind that the iBuyer business model is to buy a house at a below-market price, make minor repairs, and re-sell the home for a profit. That means that selling your house through an iBuyer may not be as profitable as using alternative methods.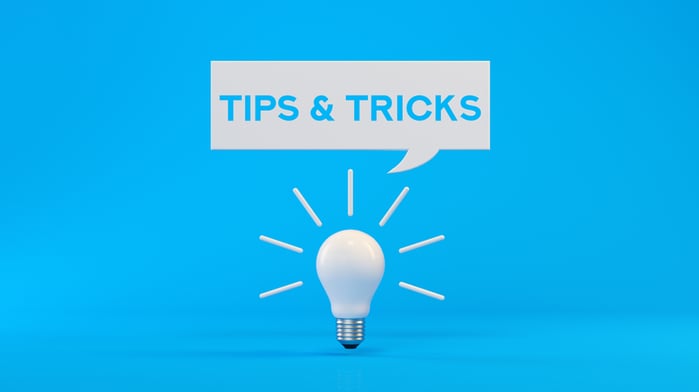 Tips to Sell Your House Fast
Regardless of which method you choose to sell your home, there are several things you can do to help sell your house fast and for a good price:
Real estate agent
If you decide to sell your property on the MLS, make sure you're getting your money's worth.
Interview the top agents in your market and have them provide proof that they sell homes fast. Then, ask for references and speak to their previous clients before signing a listing agreement.
Set the right price point
Look on home listing websites such as Zillow, Realtor.com, and Trulia to see what homes similar to yours are selling for.
Most real estate agents will run comps for you as well, in the hope of getting your listing. Although pricing your home below market may help it to sell faster, houses that are priced too low can make buyers think that something is wrong with the house.
Declutter your house
Clean, declutter, and depersonalize your home to make it easier for a buyer to imagine that they live there instead of you.
Rent a storage unit instead of boxing items up in the garage, and consider hiring a professional cleaner to deep clean every room in the house and steam clean the carpet.
Make minor repairs
Even if you don't have the extra funds to make major repairs, there are plenty of small fixes you can do on your own or hire an inexpensive handyman to take care of.
Patch and repaint areas that are peeling, take care of any plumbing leaks and repair loose door handles, window fixtures, and floor tiles.
Time your sale
The best time to sell a house depends on where you live. In general, the beginning of May is the best time to sell because homes that are listed at the end of spring and beginning of summer historically sell several days faster and for more than the average listing.
However, there can be advantages to selling at other times of the year. For example, buyers transferring into town in the middle of winter for a new job probably need to move in fast and may be willing to pay a higher price for your house.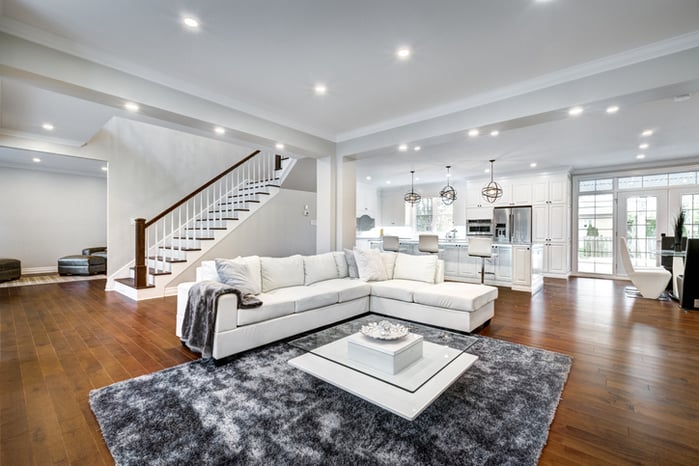 Stage your home
Make sure your home makes a good first impression by improving its curb appeal. Keep the front yard neat and clean, and update the landscaping front and back.
Consider hiring a professional stager who will rearrange your furniture and decor to make rooms feel larger and welcoming to prospective buyers.
Use professional photos
Instead of using your smartphone camera, hire a professional photographer to take glamour shots of your home. We all know that a picture is worth a thousand words, and the best real estate photos will make your home look warm and inviting in your marketing material.
Cooperate with buyers
It's important to make it easy for buyers to see your house if you want to sell fast. Although it may be inconvenient to schedule a showing in the evening, those are often the exact prospects who are most motivated to buy.
You can also hold open houses but be prepared for people who are more curious about seeing what the inside of your home looks like than making an offer to buy.
Wrapping Up
Trying to sell your house fast can be an emotional experience, so do everything you can to keep your emotions under control. Don't be offended by a low-ball offer, because most buyers will expect a good price in exchange for a fast close of escrow.
If you don't have the time or energy to sell your home on your own, hire a real estate agent or save money by listing your property for sale online.