Last updated on October 12, 2021
So you're preparing to sell a rental property?
Maybe you want the cash, maybe you want a new property, or maybe you want to get out of the landlord business altogether. Whatever your reason for selling, that's great because you're taking action and making strategic moves for the better.
Heck, I personally recommend evaluating each property in your portfolio every few months regardless to keep an eye out for valuation and cash flow trends (whether good or bad). As an investor you should never be afraid to sell off a property if that's what is best for you.
Here's the thing about selling a rental property…
It's not always easy and there's a big difference between selling a vacant property versus selling an occupied property.
Selling a vacant property is pretty cut and dry: clean it up, work with an agent or sales platform, list it, go through the dance of having open houses, and hopefully sell it in a timely manner.
On the other hand, selling an occupied property is a whole different story. You should first review the lease terms/lease agreement so you have an understanding of what you're dealing with. Then, it's time to consider some of the challenges associated with selling an occupied property.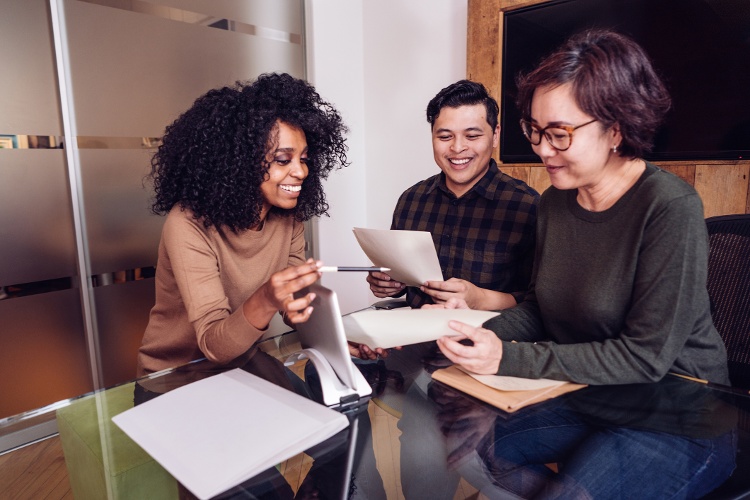 The Challenges of Selling an Occupied Property
Selling an occupied property can definitely throw you a few curveballs that you may not be aware of. We'll go through six factors that you may run into as a landlord when trying to liquidate an occupied asset.
Smaller buyer pool
One of the big challenges of selling a property with a tenant in place is that you're going to have a smaller buyer pool. Think about it - you're not going to attract the newly married couple or the small family that's looking for their perfect starter-home. No chance. They don't want anyone living in their home!
The new owner you'll attract will likely be from a small pool of local investors who are looking for income producing property, which drastically shrinks your buyer pool. On top of that, this demographic of buyers may be more calculated and difficult to negotiate with since they are investors.
Theoretically, it shouldn't be an emotional buy for them; it's purely an investment and those types of buyers typically have an easier time staying strict to their numbers.
A Buyer's fear of inheriting a "bad tenant"
What can reduce the buyers pool even more? Fear of the unknown.
From a buyer's perspective not knowing exactly who the tenant they're inheriting is, what their income is, what their eviction history looks like, or how responsible they are in paying rent on time, can scare potential buyers off. Scared investors equals less demand for your property.
Which leads us to the next challenge...
An occupied property may sell for less
With a smaller buyer pool, less demand, and buyers having to take on many "unknowns" with an inherited tenant, the property may sell for less than what you were initially aiming for.
This is due to the basic principles of supply and demand. Potential buyers could see the investment as more risky, causing the buyer to be more conservative with their offer and want to pay less.
In addition, if there isn't an early termination clause and the occupied unit is currently being rented for less than market value, the new buyer will have to accept less cash flow while they decide to either buy the tenant out (described below) or wait out the lease. This could justify your buyer wanting to pay less for the property.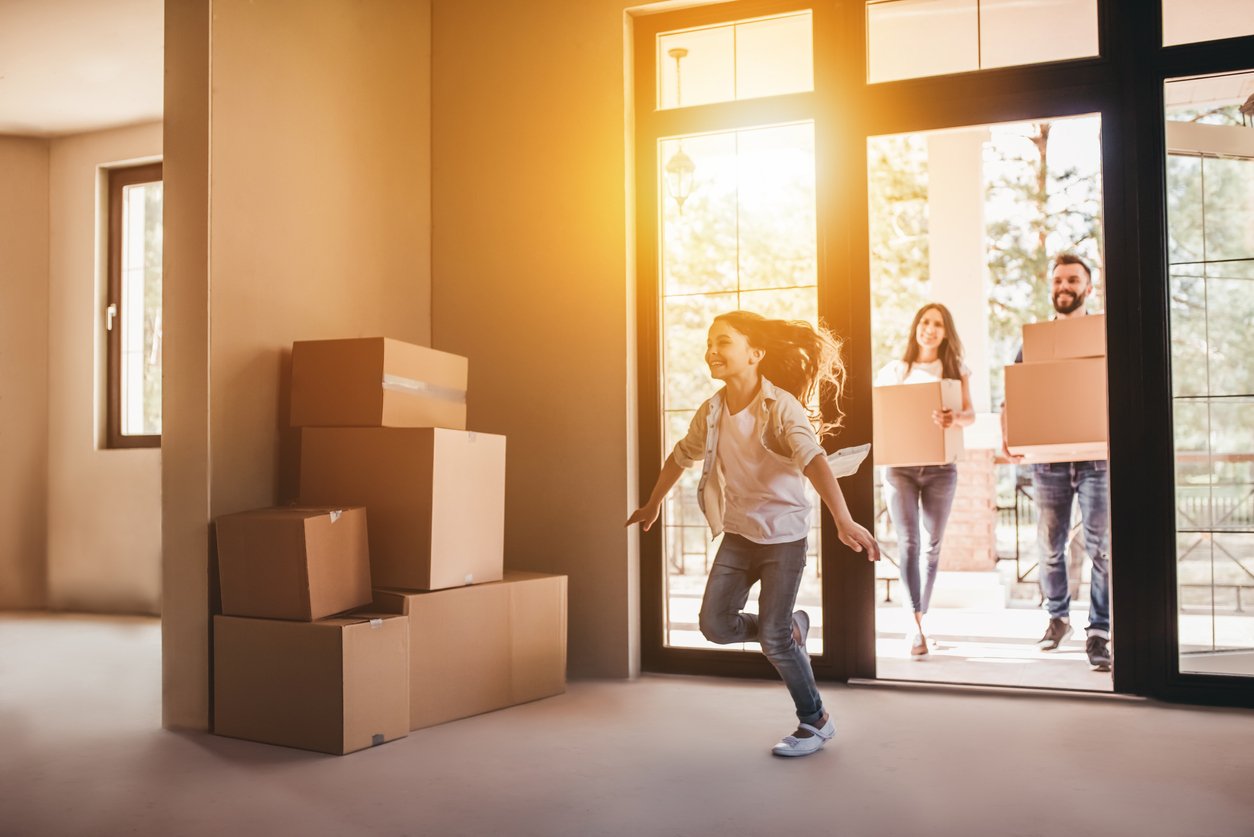 Difficulties in showing the property
From a pure logistics standpoint, it's a bit of a hassle to show the property to potential buyers with a tenant in your home.
Coordinating a scheduled showing with the tenant and buyer can be a challenge and the first thing you'll have to take care of is providing a written notice to the tenant. You must proactively communicate to any occupants before you enter the property for showings.
In addition, the tenant may want to be around during showings (although not required), but with strangers walking through their home, they may feel more comfortable with that option.
The other downside to showing an occupied property is if you have a messy and unkempt tenant who's keeping the property in poor condition, it could easily turn off a buyer.
Buying out the tenant
One option you can look into to avoid the previously stated challenges is to literally turn your occupied property into an vacant property.
Buying out a tenant is an option that's being seen in a lot of hot markets like the San Francisco Bay Area. Whether it's the seller or buyer initiating the buyout, the result is that someone has to front the cost and negotiate with the tenant to have them vacate.
If you as the seller are buying out the tenant you're having to fork over the money up front (sometimes tens of thousands of dollars). But if you're a seller who doesn't want to buy the tenant out and the buyer wants to start from a "clean slate" with a vacant property, they'll factor that expense into their investment, buying decisions, and amount they're willing to pay for the property.
Waiting out the lease
If you're still intent on selling your property as a vacant unit even though it's currently occupied, you can always take a slower approach and wait out the lease of the tenant. Patience can be a strong strategy, but you have to be forward thinking and visualize what the real estate market could look like months in advance.
For example: if it's the Spring and there are nine months left on your tenant's lease, the plan to wait out the lease could be detrimental because then you'd be listing your property in the Winter when it's generally a cooler (no pun intended!) seller's market.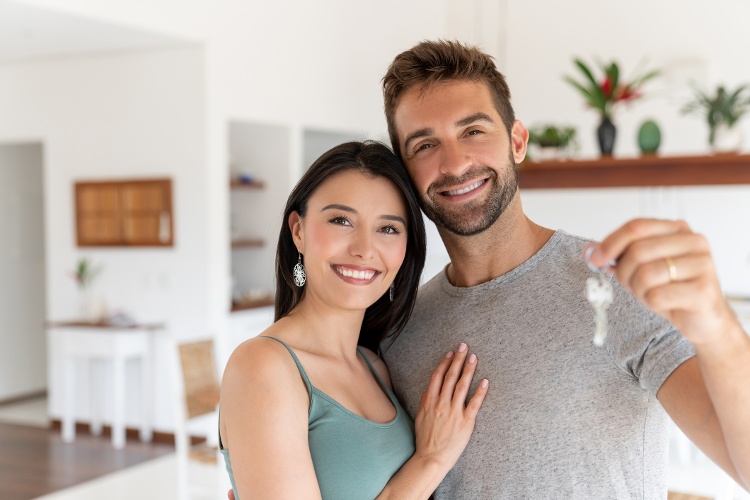 Know your Buyer
Now that we've gotten through a number of challenges and factors in selling an occupied property, let's move forward and on to a solution to selling your property! I'll start with a quick business tip: if you ever try to sell anything, whether it's a service, a product, or an investment property you must KNOW YOUR BUYER.
You have to know the exact audience you're trying to sell to and understand WHY they want to buy from you. I'll prompt you with a few questions and answers to help you better understand your buyer, which will help you sell an occupied property:
Who is your buyer?
Probably an investor looking to build a portfolio of rental properties. They're focused on bettering their financial situation and have financial goals they're looking to achieve.
Where can your buyer be found?
They can be found at real estate investor meetups, on real estate investor forums and blogs, and are active on real estate investing platforms such as Roofstock.
What is your buyer looking for?
They want a return on their investment through cash flow and appreciation. They may also be looking for the tax benefits of real estate and to create wealth and income outside of their normal W2 job.
How to Sell an Occupied Rental Property
It's no easy task selling a property with existing tenants in place, but it can be done, and it's much easier when you know who your buyer is. The key is to market your property to the right set of buyers and get it in front of the right set of eyes. When you've found the right audience of buyers, you can turn the previously discussed challenges into marketable positives.
For example, our initial issue of having an occupied property that could be seen as less attractive to prospective buyers, is also a cash-flowing asset from the start. From the buyer's perspective, there's no guesswork when trying to estimate the rental income the property could command (and that can be a difficult metric to determine).
What was previously seen initially as a negative (a tenanted property) can easily be turned into a positive when dealing with the right audience of buyers.
So, how do you actually sell your property?
Remember, you need to get your property in front of the right buyers. A seamless route would be to list your home in a marketplace tailored for investors who actually want tenants in place. That is where a platform like Roofstock can provide value in your journey to sell a tenanted property.
Roofstock is the leading marketplace for selling rental properties to landlords around the world. The platform connects you directly to your target buyer pool: a network of sellers who want exactly what you're offering — a turnkey rental real estate property. Listing your rental there is simple and effective: you don't have to put signs in the yard, schedule open houses, or use a Realtor/broker.
Other benefits of using Roofstock to sell your rental:
Retain your tenants and rental income cash flow through closing
Publish an attractive online listing built on the key metrics and property information Roofstock gathers for you
Transact 100% online — you don't even have to leave the house.
Enjoy a hands-off process during which Roofstock communicates on your behalf with local property managers and potential buyers
Save money with a low 3.0% transaction fee (or $2,500, whichever is greater).
What's the process of selling on Roofstock?
Submit Your Listing: Enter your property's information into their system and a free valuation report will be generated
Set the Price: Using this valuation report, they'll work with you to set a fair price that both attracts investors and meets your financial goals.
Let Roofstock Take the Lead: Roofstock gathers inspection reports, current lease and security deposit information, and other important documents which will be used to create your listing. They also provide key financial metrics and market area information to emphasize investment potential.
Receive Offers and Close: Offers come to you directly online. Once you accept an offer, Roofstock oversees the entire closing process — usually within 30 days.
Collect Rent Until Closing: Your rental cash flow doesn't stop until the deal is done.
Compared to the other options for selling with tenants, Roofstock definitely presents the fewest hurdles for the seller, buyer, and tenants in your property. The traditional way of selling a home can also be more costly, take longer to process, and adversely affect your overall bottom line.
Removing your tenants and selling a rental home the standard way using a real estate agent, broker, and title company leads to longer waiting periods, lost rent, steep brokerage fees, and other expenses related to interior staging and outdoor landscaping due to the necessity of conducting open houses.
Roofstock allows you to keep your current tenants in place, keep the rent flowing through the entire process, and the fees are minimal. Plus, they handle a lot of the finer details and require sellers to have fewer points of contact.
To view more information on how Roofstock works, visit their selling platform, where you can find additional data, informational videos, and easy account set-up. You got this!