Last updated on October 26, 2021
After hitting a home run with residential rental property, some investors decide to move into what they think of as the big leagues by investing in commercial real estate. But is that really the right move?
In this article, we'll take a closer look at the pros and cons of investing in commercial versus residential real estate, to help investors decide which to choose.
---
Key takeaways
Residential real estate includes small multifamily properties and single-family homes.
Commercial real estate includes office, retail, apartments, and industrial properties.
Residential real estate advantages include strong demand, relative ease of financing, and good performance through all economic cycles.
Advantages to commercial real estate include larger rental income streams, the ability to pass property tax and insurance costs to tenants, and renting to businesses instead of individuals.
Potential drawbacks to residential real estate are more landlord responsibilities and increased competition from other investors wanting to buy rental property.
Drawbacks to commercial real estate are the high cost of purchasing property and volatility during economic recessions.
---
What is residential real estate?
Residential real estate consists of places where people live, either owner-occupied or rented to tenants.
Common asset types of residential real estate include:
Single-family homes
Townhomes
Condominiums
Cooperatives (co-ops)
Duplexes
Triplexes
Fourplexes
Mobile homes
There are types of real estate where people live that are not classified as residential. Apartment buildings with more than 4 units, hotels, and student housing all fall into the commercial real estate category.
Mixed-use properties are a hybrid of residential and commercial real estate. For example, a downtown mixed-use project may have retail and office space on the first couple of floors and residential apartments on the remaining floors. The apartments could be classified as residential, while the retail and office portion of the mixed-use building would be classified as commercial.
What is commercial real estate?
Commercial real estate consists of places where people do business. Property can be owner-occupied, such as a corner fast food outlet or bank branch, or be rented to commercial tenants, such as a multi-tenant shopping center.
A good way to classify the different types of commercial real estate is by thinking about the word "commerce." Some of the common commercial real estate categories include:
Office
Retail
Multifamily (more than 4 units)
Industrial
Warehouse
Hospitality
Special use properties are sort of a catch-all category of commercial real estate. Examples of special use commercial real estate include student housing, casinos and resorts, sports stadiums, government buildings, and religious facilities.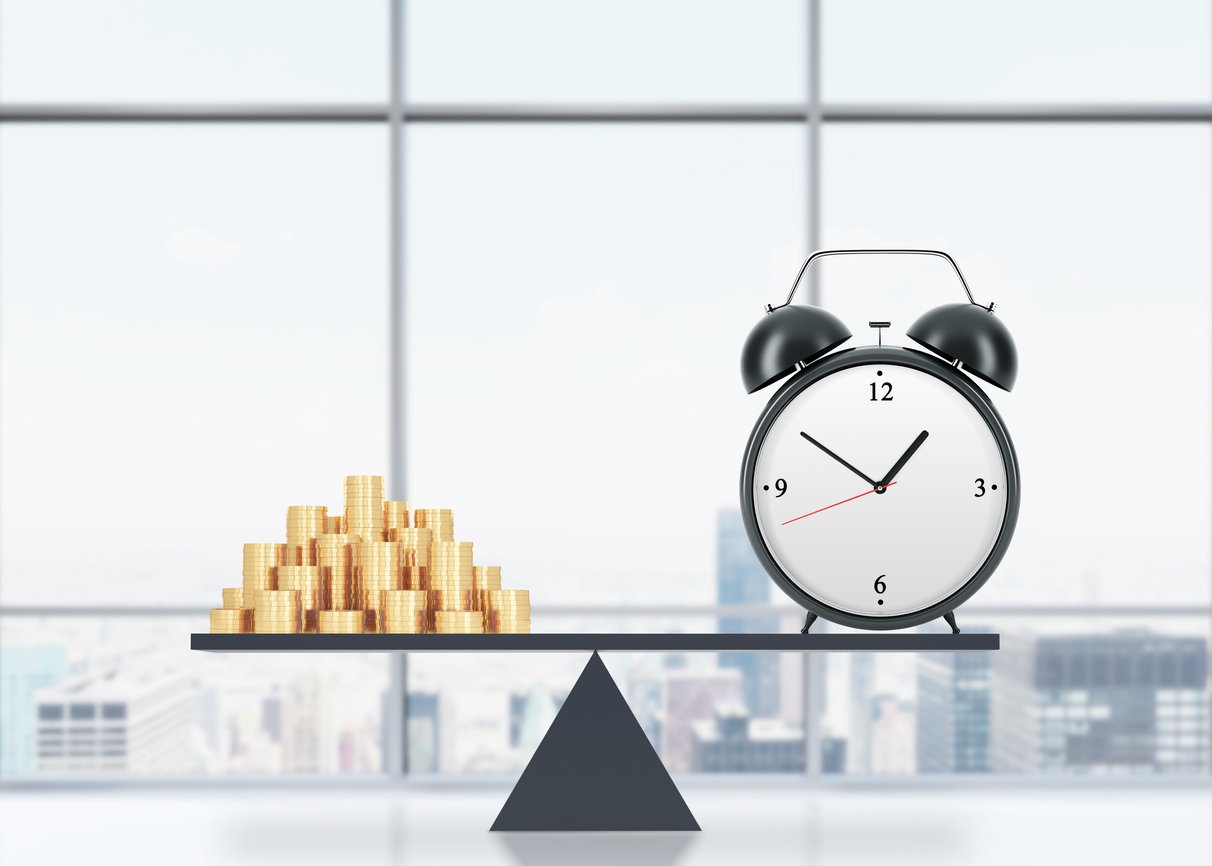 Pros and cons of residential real estate
The fact that people always need a place to live is a big advantage of investing in residential real estate, but it can also lead to some drawbacks. Here are of the pros and cons of residential real estate compared to commercial:
Pros of residential real estate
Low barrier to entry
There isn't a big learning curve to investing in residential real estate. Residential real estate can be found from the smallest of towns to the largest urban areas. According to the Census Bureau, there are more than 137 million housing units in the U.S.
Consistent demand
Residential real estate usually has a large pool of potential buyers, sellers, and renters. Everyone needs a place to live, which means that residential real estate generally sees strong demand regardless of the economic cycle.
Easier to finance
There are a variety of financing sources for residential real estate, including conventional loans, loans backed by Fannie Mae and Freddie Mac, FHA loans, and VA loans. Lenders normally require real estate investors to make a down payment of at least 25% of the purchase price. However, investors who house hack can apply for a primary residence mortgage loan with low down payments..
Shorter leases
Residential leases typically are for 12 months, which gives a landlord the opportunity to adjust the rent to current market conditions every year. On the other hand, shorter leases may also lead to higher tenant turnover if the property isn't managed well or if the landlord tries to charge an above-market rent.
Ease of management
Managing a residential property may be easier than a commercial property. While homes require routine maintenance, there are more property managers and handymen who know how to fix a toilet than there are specialized contractors who understand how a fire suppression system works in a high-rise office building.
Recession resilience
Residential real estate has historically performed well in an economic crisis. Housing is always in demand, but the need for office and retail space can ebb and flow, as the recent pandemic has shown.
Selling strategies
Homeowners and residential real estate investors have multiple options for selling when the time comes. For example, a rental property or owner-occupied home can be sold to a buyer looking for a primary residence or to another investor. On the other hand, investors who own commercial property are limited to selling to another investor.
Cons of residential real estate
Potential for greater vacancy
Because residential property has fewer units, vacancy rates may be higher if it takes longer than expected to find a qualified tenant. Even though occupancy rates of single-family rentals are the highest they've been in nearly 30 years, if a tenant moves out of a house the vacancy rate will be 100% until a new renter is found.
More landlord responsibilities
Unlike many commercial properties, landlords are responsible for maintaining residential properties. Although repairs are generally inexpensive, the amount of time and money spent fixing toilets, appliances, and treating the home for pests can quickly add up.
Eviction may be more difficult
The federal government, states, and cities all require landlords to follow fair housing and landlord-tenant laws before a tenant can be evicted. During the pandemic, various government agencies prohibited landlords from conducting evictions, even if the tenant was months behind in the rent.
Increased competition
Even during the pandemic, single-family rental housing was – and still is – a popular investment. Unfortunately, the strong demand from tenants, rising home prices, and double-digit rent increases in many cities is making it harder for investors to find rental properties to buy. However, investors may find attractive opportunities by searching the Roofstock marketplace -- the #1 platform for buying and selling SFRs.
Pros and cons of commercial real estate
Some investors may argue that commercial real estate offers greater financial reward than residential. That may be true at times, but there are also disadvantages to commercial real estate.
Pros of commercial real estate
Business tenants
Tenants of commercial real estate are corporations, businesses, or people buying or selling goods or services. Business tenants may be willing to provide financial records to demonstrate their ability to afford a property, to provide the personal guarantees of their owners or officers, or even to offer a license against their assets to ensure the payment of rent.
Larger rental incomes
The gross rental income generated by a commercial building can be much greater than a residential property. According to the commercial real estate services firm Cushman & Wakefield, the average annual asking rent for office space in the U.S. is $35.63 per square foot. A 1,500 square foot office suite would rent for about $4,454 per month compared to the national median rent of $1,527 per month for a residential property.
Longer leases
Leases for commercial real estate space may run for 5 years or more, which helps to make the potential future rental income stream more predictable for investors. Also, there are fewer laws or regulations that govern commercial landlords and tenants, such as security deposit limitations or termination rules in a commercial lease.
Net leases
Commercial real estate leases are often structured as net, double net, or triple net. In a triple net (NNN) lease for example, the tenant is responsible for paying its share of maintenance, property taxes, and insurance on the property, in addition to a base rent. Net leases are used by commercial real estate investors to pass the cost of ownership to the tenant, which may help to reduce the financial risk of owning a commercial property.
Limited operating hours
Commercial real estate investors and property managers don't have to worry about getting a repair request at 2 in the morning, because business tenants are typically not at work. Of course, there may be emergency calls if a break-in or fire occurs, but commercial properties normally have monitoring systems to alert the police or fire department right away.
Easier to increase value
Both commercial and residential real estate investors use financial metrics such as cash flow and cap rate to value a property. However, in most cases, the value of a home is based on the price per square foot of sales comps, while a commercial property is normally valued based on the net operating income the building generates. A commercial real estate investor may find it easier to increase the cash flow and property value with improvements and the right tenants.
Cons of commercial real estate
Higher barrier to entry
The initial investment to acquire a commercial building is much larger than a residential property, simply because commercial real estate costs more. For example, a commercial real estate investor buying a $1 million building may expect to make a down payment of at least 25% or $250,000. By contrast, a 25% down payment on a $100,000 single-family rental property is only $25,000.
More difficult to finance
Commercial real estate is also much more difficult and costly to finance than residential property. Because lenders generally see commercial loans as more risky, interest rates are higher and loan term lengths may be as short as 5 years. Commercial real estate borrowers may also be asked by the lender to prove they have successfully owned and operated commercial properties before.
Specialized management
Commercial real estate investors normally do not self-manage a property, because of the specialized management involved. While most investors may know how to fix a running toilet, very few understand how a water riser or cooling tower works.
Limited exit strategies
When the time comes to sell a commercial property, owners are limited to selling to other investors. While single-family homes may often close escrow 30 days after the purchase agreement is signed, it can easily take 1 year or more to find a qualified buyer with the capital to purchase a commercial property.
Volatility during recessions
During an economic downturn, the demand for commercial real estate frequently goes down as well. Business tenants scale back to save costs, layoff employees, and sometimes go out of business completely. Even as the country continues to recover from the pandemic, owners of retail and office properties in many parts of the country are finding it hard to find tenants.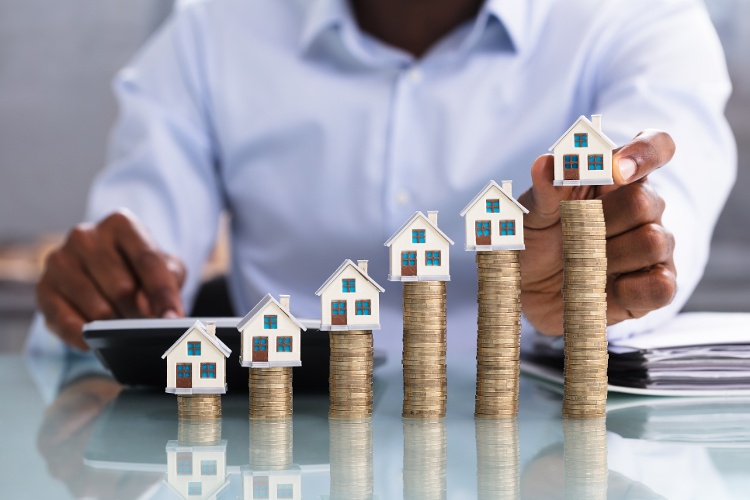 Other differences between commercial and residential
Here are a few other differences between commercial and residential for real estate investors to know:
Financing: Loans on residential real estate normally have 30-year terms at a fixed rate of interest. Commercial real estate loans may have variable interest rates, with loan terms as short as 5 years. At the end of 5 years, an investor must refinance the loan or sell if a lender can not be found.
Property taxes: Commercial real estate property taxes are normally higher than both owner-occupied homes and residential rental property.
Real estate agents: States do not have different real estate licensing requirements for commercial and residential. So, it's possible for an agent to do both. However, because commercial real estate in general is much more specialized than residential, it may be much easier to find an investor-friendly residential real estate agent who is willing to accept new clients.
Closing thoughts
There are major differences between commercial and residential real estate, each with a unique set of pros and cons. While one isn't necessarily better than the other, for most investors residential rental property is more accessible and affordable than commercial. Homes are easier to find and finance, and the demand from tenants is strong, and residential rentals generally perform well through all economic cycles.