Last updated on December 15, 2021
Having an investor-friendly agent on your team can help you to find better deals faster to grow your rental property portfolio. However, not all real estate agents have what it takes to work with investors.
In this article, we'll explain what to look for in an investor friendly real estate agent and some of the best ways to find an agent who understands investment real estate.
What is an investor-friendly real estate agent?
An investor-friendly agent is a real estate professional who understands why real estate investors buy rental property and what investors look for in a home.
Most agents work with homebuyers who are concerned with cosmetic items like the color of the carpet or age of the appliances. As a real estate investor, you probably couldn't care less about these things (although you may use them as negotiating points when you're putting together a deal).
What investors are really interested in are financial metrics such as the fair market rent, operating expenses, cash flow, return on investment (ROI), and potential tax benefits of owning a specific rental property. The majority of real estate agents have no idea of how these metrics work, but an investor friendly real estate agent does.
Depending on your level of experience as a rental property investor, you may or may not want an investor-friendly agent who is also a real estate investor.
If you're new to real estate investing or investing remotely in the local market, having an agent who is also a real estate investor gives you the chance to benefit from their experience and insights. On the other hand, there's always the risk that an agent who also is a real estate investor will cherry pick the best deals for his or her own real estate portfolio before passing the leftovers on to a client.
When you have sufficient knowledge of the local rental market, it might be best to look for an agent who understands how rental property investments work but isn't an active investor.
Another option is to add the agent to your local real estate team and make it worth their while to work with you by giving them repeat business or a small percentage of your profits. That way, the interests of your real estate agent will be directly aligned with your own.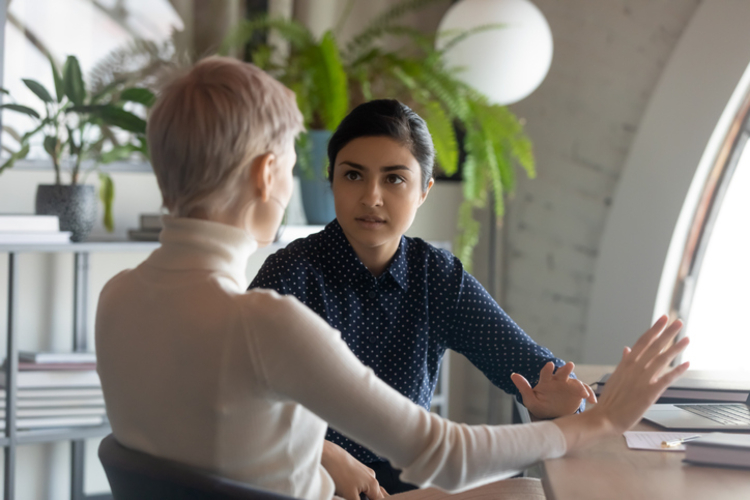 Benefits of Hiring an Investor-Friendly Agent
There are several reasons why hiring an agent with a strong understanding of real estate investing can make good business sense:
1. Identify Market Trends
A good investor-friendly agent knows the local market and which micro markets or neighborhoods may be ripe for the best investing deals.
Once your agent knows the type of property you're looking for – such as a single-family rental, small multifamily building, or value-add rehab – he or she can help you zero in on the deals that are the best match for your business plan.
For example, a certain neighborhood or even specific street may be an up and coming area that is still under the radar screen of the general public. An experienced agent with a finger on the pulse of the local marketplace can help you find properties with the greatest profit potential.
2. Locate On and Off Market Listings
While it's possible to find attractive investment opportunities on the MLS, the best deals are oftentimes the ones that are not yet listed for sale. Because investor-friendly agents work with other local investors, you'll have access to pocket listings or off-market property owned by fellow real estate investors.
There are a number of reasons property owners sell off market, such as not having to deal with the general public or disrupting the tenant with showings. Instead, they may list their rental property on sites like the Roofstock Marketplace.
Roofstock's Certified Agent Network is chock-full of investor-friendly agents. They even scour listing sources such as the MLS and add them to the marketplace under Roofstock's Select program. These properties are curated for their investment potential, often as they hit the market.
3. Calculate Potential Returns in the Local Market
A good investor friendly real estate agent can also assist you with calculating potential returns based on local market activity and trends.
As a real estate investor, you're likely already familiar with rental property financial calculations such as cash flow, net operating income (NOI), cap rate, gross rent multiplier (GRM), and return on investment (ROI) – and your investor-friendly agent will be as well.
For example, you may ask your agent to look for property with a GRM of 8.0 or less. That's because the more rental income the property generates compared to the price, the more profitable the property may be.
Let's say the median property price in the market is $150,000 and the median gross rental income is $18,750 per year. Your agent would look for homes priced below $150K generating the median rental income, or median priced properties generating a gross annual rental income of more than $18,750. In both cases, the GRM would be less than 8.0.
4. Provide local contacts and connections
An investor friendly real estate agent should also be able to provide you access to their established network of local contacts.
As with many industries, the local real estate community may be a tight-knit group. By having someone who can introduce you to the local players in the market you'll be able to tap into connections that could take years to build on your own.
Knowing the best lenders, contractors, and local property managers can make the difference between owning a property that barely breaks even or having a rental home that generates a robust ROI year after year.
Where to find an investor-friendly real estate agent
Because investor friendly real estate agents are in big demand, finding a good one can be challenging. Oftentimes, they've reached the point in their careers where they have so much referral business they can pick and choose the investor clients they work with.
Fortunately, there are several ways that you can find an investor real estate agent:
Roofstock
As mentioned above, you can see Roofstock's Certified Agent Network listed on the details pages of Roofstock Select properties here. These agents work with Roofstock investors and can be a great resource as you look for an investment property.
NAR designations and certifications
The National Association of REALTORS (NAR) offers a variety of designations and certifications to real estate agents to improve their skills working with investors:
Real Estate Investing / REI is a certification program for agents who want to master the ins and outs of working with real estate investors, as well as those who are establishing themselves as investors;
Short Sales & Foreclosure Resource / SFR trains agents to work with distressed sellers with pre-foreclosure and foreclosure properties that could be turned into good rental property investments; and
Certified Commercial Investment Member / CCIM is commercial real estate's global standard for achievement. Although originally created for CRE professionals, the single-family rental (SFR) asset class is attracting more interest from commercial real estate practitioners.
Property management companies
Another good way to find an investor friendly real estate agent is by contacting a property manager and asking the management company for a referral. Local property managers work with investors and real estate agents, and may even have a current client they manage rental property for who may be interested in selling.
Real estate investing groups
Real estate investment clubs and groups can also be a great place to find an investor friendly real estate agent who is networking looking for additional clients. In addition to finding a good agent who knows how to work with investors, you'll also have access to educational and networking opportunities to help build your real estate business.
Some of the best ways to find a real estate investing group include:
How to interview an investor-friendly real estate agent
Here are some of the key interview questions to ask when you speak to an investor friendly real estate agent:
How long have you been working with real estate investors who buy [your type of investment such as single-family rentals, multifamily property, etc.]?
Do you currently invest in these types of property yourself? [Why or why not?]
Describe the process you go through when searching for rental investment properties.
Do you have access to off-market or pocket listings, and if so, how often do they become available?
How many clients are you currently working with, and are your clients in-town or remote real estate investors?
What is the average length of time your clients have been with you?
May I contact one or two of your clients and speak to them about your services?
Are you able to make referrals for a good property manager, real estate attorney, lender, escrow officer, or contractor if I need help with these?
Do you provide other services besides real estate?
What is the best way to communicate with you? [Phone, email, text, etc.]
What to look for in an investor's agent
Let's close this article by discussing some of the subjective traits to look for in an investor friendly real estate agent.
The first trait to look for is if the agent comes to meetings or phone calls on time, and if they get back to you within the timeframe promised. This is important because it gives you an idea of how professional the agent is. Agents who are always late because they were busy doing something else probably won't give you the time and attention your business deserves.
Secondly, ask the agent if they are working in real estate full time. A lot of real estate agents are "weekend warriors." For the same reasons that you wouldn't go to a doctor or lawyer who only works part time, you may not want to hire an agent who only spends a few hours each week on their business. Instead, what you're looking for is an agent who earns all of their income by working with investors like you.
Finally, look for an agent who understands the financial metrics that rental property owners use. Ask the agent specific questions such as what the market GRM is for single-family rental properties, and what the average ROI is that his or her clients currently earn. Agents who understand these calculations will be able to quickly answer these questions for you.
Final thoughts
One of the best ways to locate good rental property is by working with an investor friendly real estate agent. There are plenty of benefits to having an agent on your team, such as finding off market deals and understanding the real estate trends in the local market.
But because most real estate agents work with the general homebuyer, a good investor-friendly agent can be difficult to find. When you interview a prospective agent, ask key interview questions to see if they have what it takes to help your real estate investing business grow.