Last updated on June 6, 2022
Real estate investors are always talking about the ever-elusive and highly-coveted off-market deal.
In this article, we'll walk you through what off market deals are, the benefits of buying them, and some of the best ways to source these types of properties.
What is an off-market property?
An off-market property is simply a property that isn't listed for sale publicly on the local multiple listing service (MLS).
There are numerous ways to find off-market deals and, in this article, you'll learn the top 11 ways to find them.
Benefits as a buyer of off-market deals
Many real estate investors, myself included, like off-market deals for several reasons.
Firstly, and possibly most obviously, there is often less competition. If a property is listed on the MLS, then sites like Zillow.com and Realtor.com have it listed as well, since they get their info from the MLS. Once it's on these highly-trafficked sites, it gets a high degree of visibility from agents as well as from potential buyers.
Benefits as a seller of off-market deals
Many people may be asking, "why wouldn't an agent list a property in the most visible place to attract the largest number of potential buyers and thus the greatest number of offers?"
The answer is often privacy. If the owner of an apartment building is looking to sell, they may not want to spook the tenants into moving out because then the building isn't performing as well as advertised. If the building ultimately doesn't sell, then the seller just shot themselves in the foot.
Additionally, many sellers' agents will subsequently get a lot of interest from buyers, many of whom are simply kicking the tires and are not serious nor qualified to close on their property. Thus, keeping a property as a pocket listing will allow a seller's agent to pick and choose whom to market the property to, which often makes the job of selling the property much easier for all parties involved.
In no particular order, let's jump into all the various ways there are to find and source off-market deals.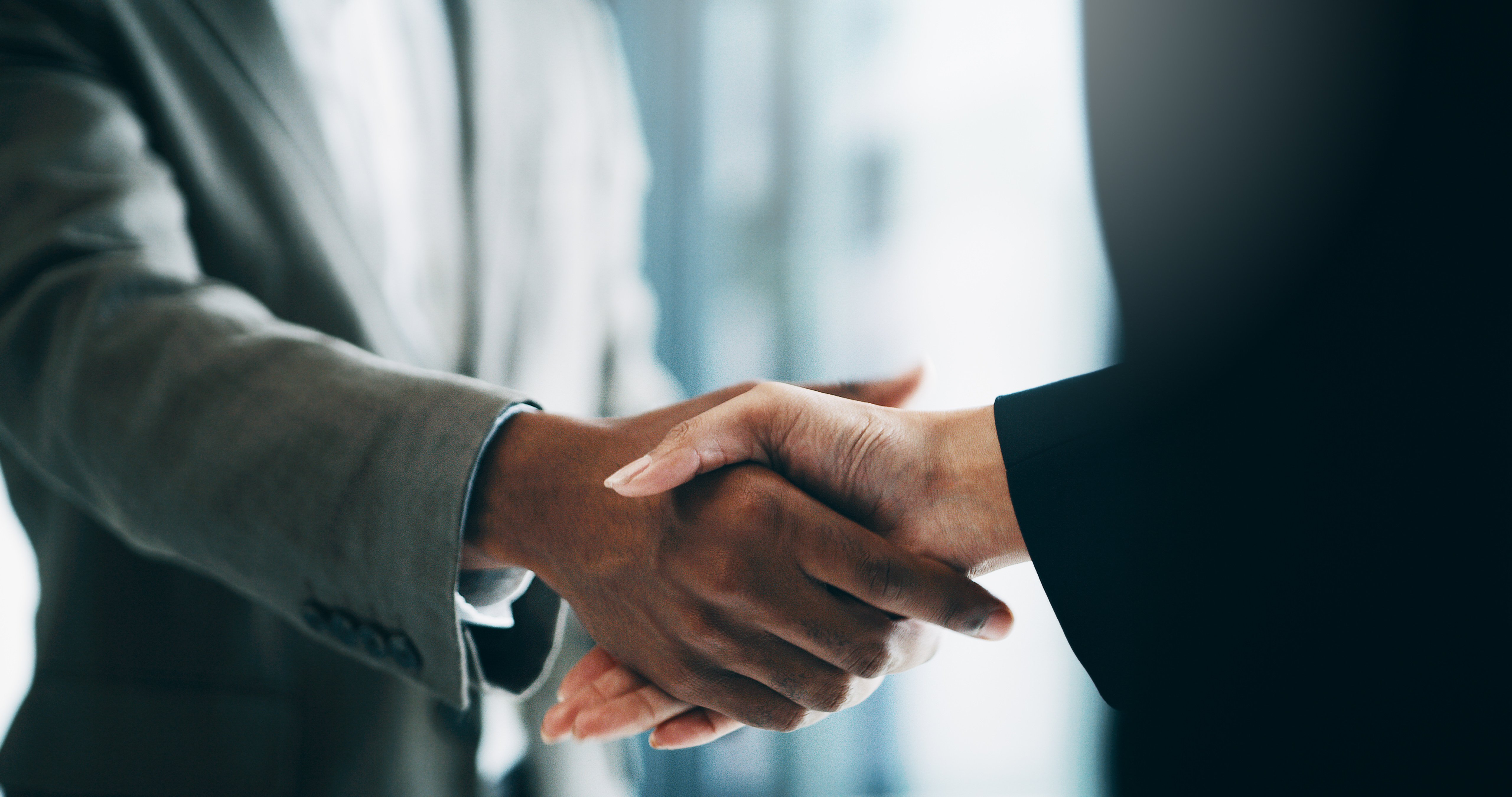 11 Best ways to find off market properties
1. Real estate agents and brokers
Realtors and brokers often have both a buyers and sellers list. Some of these sellers may be prompted into selling if shown that market conditions are favorable. Additionally, hungry agents may actually cold call homeowners in the area and turn them into sellers.
Furthermore, many of these professionals have pocket listings. A pocket listing is a listing for which an agent has exclusive rights to sell and which is not listed on the MLS. Many local real estate agents may keep the listing in their proverbial "pocket" to keep word from getting out, which can often have a benefit to the seller.
Using an agent to find off-market listings can prove difficult, but usually only at first. This is because as you initially start working with an agent, they likely have a built-out buyers list that they market their off-market deals to. Once you're able to establish yourself as a serious buyer and investor, agents will take you more seriously and actually want to bring you deals because they know you can close.
2. Roofstock
We'd be remiss to not mention our own marketplace that contains hundreds of exclusive investment property listings at any given time. Roofstock is the #1 marketplace for buying and selling investment properties, with over $3 billion in transactions completed in less than six years.
Properties with the "Roofstock Exclusive" tag are only available to Roofstock users so anyone combing their local MLS listings will not find them.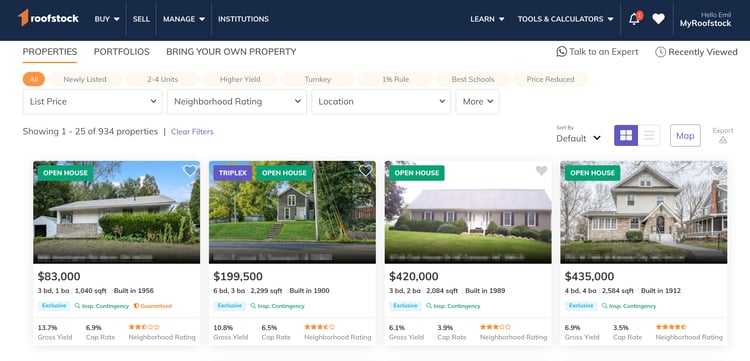 The online bidding process allows for a very fast turnaround on offers submitted since you don't have to submit an offer through middlemen. This speed allows these off-market properties and portfolios to be put under contract very quickly after hitting the marketplace.
Conversely, when a property is traditionally listed on the MLS, sellers may hold out until a certain date to review all offers, which allows for numerous offers to be received. With numerous offers obviously comes more competition, which can often drive up the purchase price.
Go here to start browsing rental properties.
3. Direct mail marketing
Direct mail marketing, just as the name implies, is sending targeted mail directly to an owner in hopes of being able to purchase their rental property.
Using direct mail marketing can be a great way to uncover off-market deals. This is because up until the owner received the mail from you, they may have never previously considered selling. That means you may be the only person entertaining the deal.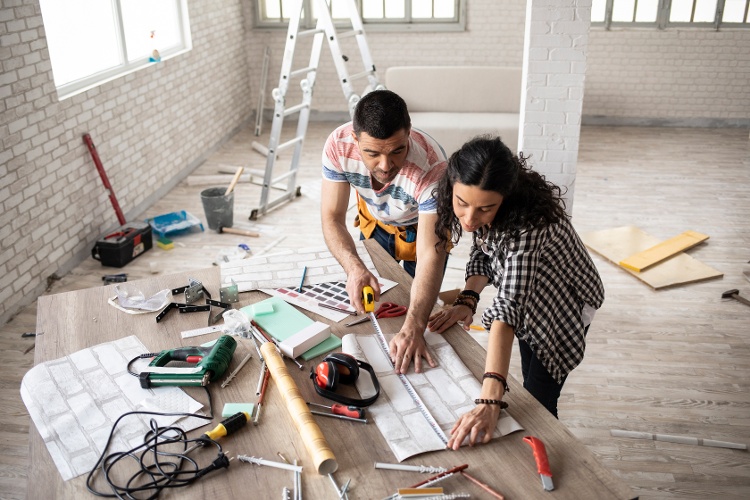 4. Contractors
Contractors can be a great way to find off-market deals because they're usually working with property owners. A great contractor is not only good at the physical building aspect of the role, but also possess some soft skills, such as listening and data gathering.
If an owner is prepping their property to be sold by fixing it up, they may share that with the contractor. If you happen to know the contractor, they may choose to share that piece of information with you, allowing you the opportunity to get in touch with that seller prior to the property being listed.
Additionally, an owner may volunteer and ask the contractor is they have any other clients they work for who would be interested in buying their property. Having a great working relationships with contractors can often prove to be more beneficial that it may seem on the surface.
5. Networking with fellow investors
Knowing other savvy investors immediately gives you access to literally thousands of properties. If you know or meet someone who has a property that you would like to buy, who's to say you shouldn't make them an offer right then and there to buy it; it's real-life Monopoly!
Of course there is absolutely a time and a place where doing that would be appropriate, but if a deal makes sense, who cares where it comes from?
Networking with other investors will likely give you insight into a few things:


Their inventory
Their strategy
Whether or not they're looking to sell
Knowing these can put you in a prime position to pick up off-market listings.
If someone within my network came to me with an offer to buy one of my properties, I would probably take it in a heartbeat if the price was right. Even if the price was a bit under market value, I may still take the offer for a few reasons:


I already know this person is interested
I already have a relationship with this person so negotiations may be smoother.
I may not have to utilize a real estate agent for the deal so I may be able to save thousands of dollars on commissions.
I like helping those around me, so if I can get someone a great deal, it's a win-win.
6. Driving for dollars
This is a method in which you literally drive, or have someone else drive, in an area and look for real estate deals. If you come across a property that looks appealing, you get in touch with the owners and make them an offer or at least get the conversation started.
Something to keep an eye out for is distressed properties which could be a sign of out-of-area owners who are behind on their maintenance. Maybe they can't afford the upkeep on the property and you reaching out to them is the save they need to offload it easily.
7. Wholesalers
Wholesalers are people who find deals, get them under contract, and then flip the right to purchase the property in contract to another buyer for a "finder's fee." Wholesalers are putting properties under contract all over the place.
If you have a working relationship with a wholesaler, they may be able to put you on the contract for an off-market home. Even if it wasn't originally off-market, it's technically off the market now since they have it under contract.
When buying from a wholesaler, there is often rehab that is needed so just make sure you run your own numbers to verify that the deal still works for you. Some wholesalers will try to underestimate the needed repairs to make the deal look more attractive.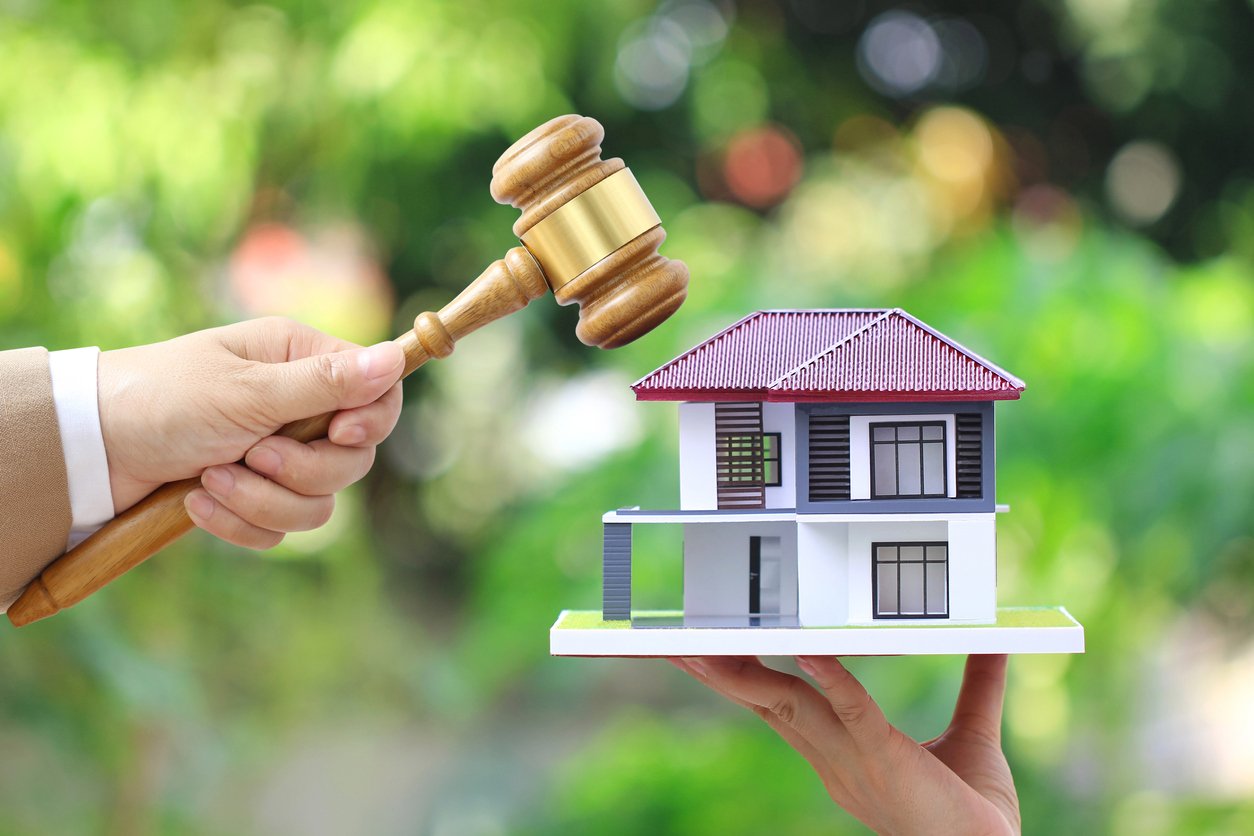 8. Real estate auctions
These can be a great place to pick up off-market deals for pennies on the dollar. live auctions and auction websites are where properties are sold, usually for back taxes owed.
Depending on the jurisdiction in which the auction is taking place, you may be able to purchase a property for just the delinquent taxes owed. That's a topic for another article, but just know that if a property is at the auction, it's definitely not being listed on the MLS.
Like deals from wholesalers, these properties will often require a lot of rehab.
9. County/public records
It's typically public record to determine who or what entity owns a piece of property. If there is a piece of property that you're interested in, check the public record in that county to see if you can determine what their mailing address is or another way to get in contact with them.
Knowing who owns a property is only half the battle. Once that's accomplished, they may need to be convinced that selling their property to you is a good idea. Again, the details of that strategy are beyond the scope of this article.
10. Online resources/sites
There are online sites and resources, like Craiglist, that may have properties not listed on the MLS.
Additionally, there are other sites like Zillow.com that allow a property to be listed a little prior to being listing on the MLS. If you set up alerts and filters online, you may be able to get notified when a deal that fits your criteria is posted online.
However, it's important to note that anyone can list properties for sale in these places, so be sure to do your homework about any listing you consider.
11. Word of mouth
This has often been referred to as the best form of free advertising out there. People love talking about real estate. If someone you speak to either has a deal or has a contact who may have a deal, you may have just found another source for off-market properties.
With that being said (no pun intended) make sure you're always talking to people about what you're doing and what you're looking to do. Of course, don't be that person that only talks about real estate.
Final thoughts
Whatever vehicle you ultimately use to source your off-market deals, remember to thank the provider. You are now starting to formulate your competitive edge and are able to purchase deals that many around you never even saw as available.
Also remember that just because a deal is off-market doesn't qualify it as a great deal. You still need to run your numbers and do your homework just as if it were listed on the MLS.
Now that you've got tons of ways to find off-market deals, go forth, purchase away, and happy investing.