Last updated on July 28, 2022
Investing in rental property can be an exciting and potentially profitable business venture. But not having the right insurance coverage can put the entire investment at risk. Landlord insurance is purchased by owners of rental property to protect the dwelling and for additional liability protection that regular homeowners insurance does not offer.
---
Key Takeaways
Landlord insurance can provide coverage for the dwelling, additional structures like a freestanding garage, income loss, and liability.
A landlord insurance policy typically costs 25% more than an equivalent homeowners insurance policy.
Levels of landlord insurance coverage range from DP-1 for the most basic to DP-3 for the most extensive coverage for rental property.
Landlord insurance policies reimburse a property owner for covered perils based on a replacement value or cash value.
---
Overview of Landlord Insurance
A landlord insurance policy (also known as rental property insurance) generally provides two types of coverage:
Physical structures
Liability protection
The first type of landlord insurance coverage helps protect the dwelling in case of loss or damage, such as damage from a hail storm, fire, smoke, or windstorm. Liability protection covers legal or medical expenses if someone is injured on the property.
These are the main areas of coverage to consider when researching landlord insurance:
Dwelling
This coverage is for the physical property itself. The broadest policy is DP-3, often called a 'special form' or 'open peril policy' that covers all risks such as wind and lightning with claims normally settled at the full replacement cost versus cash value.
Additional Structures
Coverage may also be obtained to pay for repairs to structures on the rental premises that are detached from the main building, such as a free standing garage, storage shed, or fence.
Personal Property
A landlord policy will cover personal property that is used to maintain the rental property, such as power tools, a lawnmower or snow blower, and pressure washer used to clean sidewalks and siding.
Income Loss
If the rental property is damaged and uninhabitable, a landlord policy may cover loss of income. The amount of the loss of use or income is generally capped at the annual gross rent collected. If the monthly rent from a single-family rental is $1,500, for example, the annual coverage for loss of rental income would be $18,000.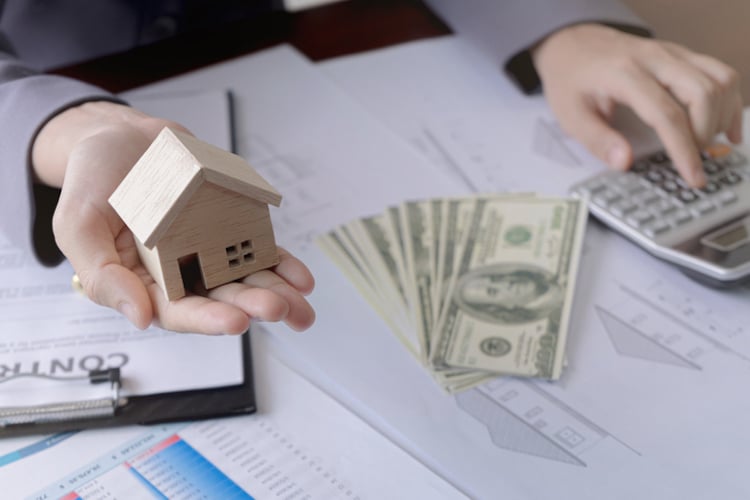 How Much Does Landlord Insurance Cost
According to ValuePenguin by Lending Tree, landlord insurance costs about 25% more than an equivalent homeowners insurance policy.
The average annual premium for homeowners insurance in 2021 is $1,312 (or around $109 per month), based on a policy with a dwelling coverage limit of $250,000. So, based upon the 25% premium cited by ValuePenguin, the cost of comparable landlord insurance would be about $1,640.
The same major insurance companies that provide homeowners insurance coverage also offer landlord insurance, including State Farm, Geico, Allstate, USAA, Farmers Insurance, and American Family Insurance.
Cost of Homeowners Insurance vs. Landlord Insurance
Landlord insurance costs more than regular homeowners insurance for a few reasons.
First, insurance companies usually see fewer claims and lower reported losses on average on a primary residence than with a home used as a rental property. Secondly, a landlord insurance policy often provides a higher amount of liability insurance coverage. Many landlord policies have a $1,000,000 liability limit to help protect the landlord from lawsuits and legal fees from lawsuits if a tenant or guest of the tenant is injured.
Other factors affecting the cost of landlord insurance may include:
Square footage of home and additional structures, such as a free standing garage or fence.
Age and construction materials used to build the home, such as brick or block versus frame and stucco construction.
Likelihood of natural disasters in a city or region, such as tornadoes, wildfires, hurricanes, or earthquakes.
Crime rate in the area and overall neighborhood rating including risks and benefits such as school district quality, employment rates, and home values.
Landlord Insurance Discounts
Insurance companies generally don't offer the same types of policy discounts as they do with car insurance or multi-policy discounts. However, there are some things a landlord can do to help lower the cost of a landlord insurance policy:
Maintain the property, keeping it free of hazards such as sidewalk cracks and mold.
Install safety devices such as hard-wired smoke detectors, child-safe window hardware, and burglar alarms.
Review your property's valuation annually and update the rental property profile to include any safety-related improvements.
Increase the deductible amount of the landlord insurance policy.
Pay the landlord insurance premium annually instead of monthly.
Avoid filing a landlord insurance claim unless the loss is major.
Combine multiple rental properties under a single landlord insurance policy with the same insurance carrier.
Work with an insurance broker who specializes in rental property and real estate investors.
Three Types of Landlord Insurance Coverage
Landlord insurance falls into one of three levels:
DP-1
The DP-1 policy is the most basic and least expensive type of landlord insurance. A DP-1 policy (or dwelling policy) normally only covers loss or damage caused by a peril – such as a fire,earthquake, or wind storm. If the peril is not specifically stated in the policy a landlord may not be covered. Reimbursement is often made based on cash value, which is determined based on the depreciated value of the covered damage after accounting for wear and tear.
DP-2
A DP-2 policy offers upgraded coverage that extends the range of perils and provides coverage based on replacement cost instead of cash value. Perils still need to be specifically stated in the policy, such as vandalism or burglar coverage that may be included in a DP-2 policy but not in a DP-1.
DP-3
Rental property owners looking for the most comprehensive coverage of landlord insurance often opt for a DP-3 policy. Although the most expensive, this policy provides the most extensive coverage against perils unless they are specifically excluded in the policy. Reimbursement for covered perils is also made on replacement value versus cash value.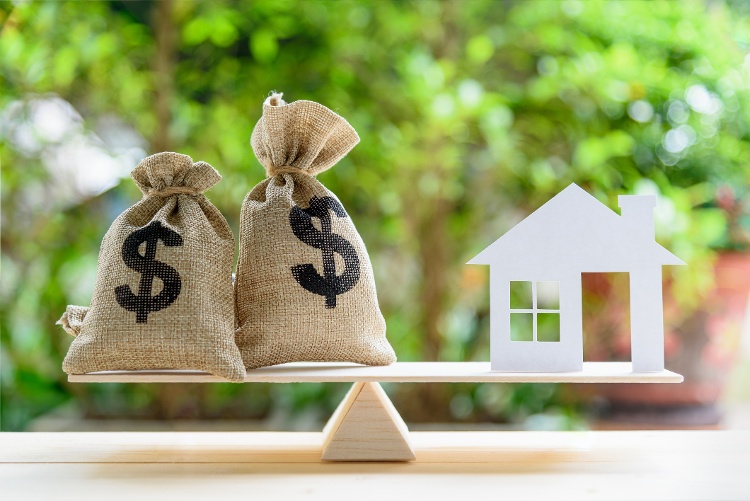 Cash Value vs. Replacement Value
Many insurance carriers offer the option of choosing between a cash value and replacement value payout option for landlord insurance:
Cash Value
Reimburses the landlord for the value of the loss minus depreciation (or normal wear and tear). For example, assume carpeting installed three years ago at a cost of $5,000 was damaged.
The IRS allows carpeting to be depreciated over a period of five years, so the insurance company might only pay a landlord a cash amount of $2,000 ($5,000 original price / 5 year depreciation = $1,000 depreciation per year) even if the cost to replace the carpet at today's prices is $7,000.
Replacement Value
A policy offering replacement value does not reduce the amount paid by factoring in depreciation. So, if the cost of replacing flood-damaged carpeting is $7,000 at today's prices, a landlord insurance policy would pay that amount, after any deductible.
Extra Landlord Insurance Coverages
A landlord insurance policy can be customized for a rental property based on factors such as the neighborhood or geographic location of the home. According to Allstate Insurance, extra landlord insurance coverages to consider include:
Vandalism coverage if the property is vandalized while vacant , a type of damage typically not covered by a traditional landlord insurance policy.
Burglary coverage for items belonging to a landlord that are stolen during a break-in, such as power tools or landscaping equipment used for the rental property.
Rental property under construction covers losses incurred when a home is being gutted or renovated until it is ready to be occupied.
Building code coverage in a landlord insurance policy provides reimbursement for the additional cost of upgrading items like plumbing or electrical to meet current city or county codes if repairs or replacement are necessitated due to damage.
Items Normally Not Covered by Landlord Insurance
Although every landlord insurance policy is different, many exclude the coverage for items and incidents such as:
Equipment malfunctions, such as an HVAC or refrigerator in a rental property breaking down and needing to be repaired or replaced. For occurrences such as these, many landlords purchase a home warranty.
Partial rentals like a room or an attic conversion rented to a tenant while the rest of the home is owner-occupied. Landlord insurance is designed for non-owner-occupied property, but a homeowner may be able to obtain extra coverage through an existing homeowners insurance policy.
Tenant belongings and the personal possessions of the renter, such as electronics, clothing, or other valuables. A renters' insurance policy can protect tenants against losses such as these, along with additional living expenses like hotel bills if the home is damaged and uninhabitable.