Last updated on January 19, 2023
Landlord insurance helps protect real estate investors from the risks of renting a home. While homeowners insurance is designed for a primary residence, landlord insurance provides coverage for non-owner-occupied property that is rented to a tenant.
---
Key Takeaways
A landlord insurance policy is specifically for owners who rent out a home.
Landlord insurance provides property and liability protection, and rental income loss.
Cost of a landlord insurance policy is about 25% more than a homeowners insurance policy.
Extra coverage on a landlord insurance policy may include riders for flooding, earthquakes, vandalism and burglary, and building codes.
Landlord insurance does not protect the tenant's property, paying for a tenant's hotel room, or liability if a guest of the tenant is injured on the property.
---
What is Landlord Insurance?
Landlord insurance (sometimes known as rental property insurance) provides coverage to a rental property owner, similar to homeowners insurance for a primary residence.
A landlord insurance policy is written specifically for people who rent out a home to help protect the landlord from financial loss from property damage, injury liability or rental income loss.
Losses Covered By Landlord Insurance
A landlord insurance policy can help protect rental property owners from three main types of losses:
Property Protection
This covers damage to the structure of the home caused by severe weather and natural disasters like fire, hurricanes and tornadoes, hail damage, or snow storms. Personal property owned by the landlord to maintain the rental property, such as power tools or a lawn mower, and items provided for tenant use like appliances or furniture may also be covered by a landlord insurance policy.
Liability Protection
This protects a landlord from legal fees and medical expenses if a tenant, a tenant's guest, or a handyman or contractor is injured on the property and sues the landlord for damages. For example, a tenant could slip on the front porch and break a leg, then claim that the landlord is negligent for not maintaining the property. The insurance company would reach a settlement with the injured and pay any agreed-to costs, while the landlord would pay any deductible.
Rental Income Loss
When a property is damaged in a covered event – such as a flood or hail storm – and the property becomes uninhabitable, coverage for loss of rental income will reimburse the landlord for rent that would otherwise have been received. Rental income loss coverage in a landlord insurance policy is normally calculated on an annual basis. So, if the rent is $1,500 per month, the rent-loss insurance would be $18,000 annually.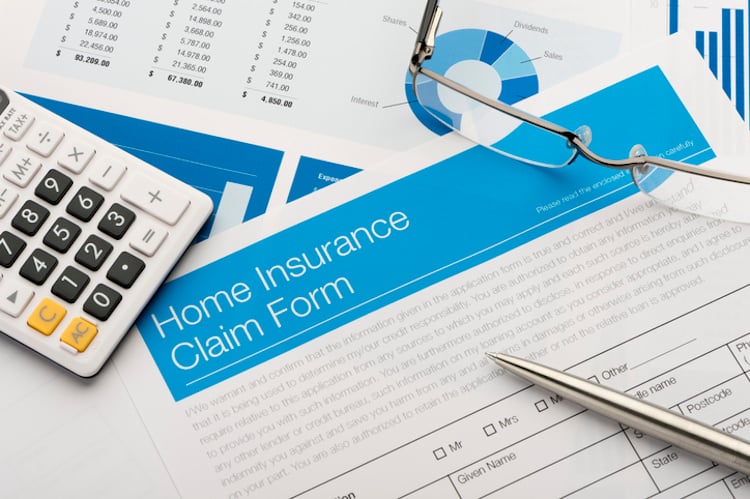 Extra Landlord Coverage
Covered losses under a landlord insurance policy can vary from one insurance carrier to another. For example, while one landlord insurance policy may include vandalism coverage, another company may require the policy holder to pay for an optional rider for extra coverage.
Here are some of the most common types of extra coverage to consider when shopping around for landlord insurance for a rental property:
Vandalism
This is operation coverage to repair vandalism damage that normally is not covered by a basic landlord insurance policy. May be good additional coverage for rental property that is vacant for an extended period of time, even if the property manager routinely visits the home.
Theft
This covers the cost of replacing stolen items belonging to the landlord and used for the rental property, such as kitchen appliances or yard maintenance equipment, may be covered by an optional burglary rider to a landlord insurance policy.
HVAC Loss Reimbursement
This coverage reimburses a landlord for any payments made to the tenant due to a mechanical breakdown of the HVAC systems (heating, ventilation, air conditioning).
Flood Insurance
Many landlord insurance policies exclude coverage for flood damage and require a rental property owner to purchase extra coverage. Regardless of where a home is located, flood damage can occur. The National Flood Insurance Program (NFIP) regulates the cost of flood insurance and maintains flood maps for each community in the U.S.
Earthquake Insurance
Even though many states are considered at risk of earthquakes, most landlord insurance policies exclude damage caused by earthquakes. The U.S. Geological Survey (USGS) website includes information on earthquakes by region to help rental property owners assess the need for additional earthquake coverage in a landlord insurance policy.
Building Codes
This covers the cost of additional required renovations due to a change in building codes if the property is damaged by a covered peril and requires repair. When major repairs or renovations are made on an older home, the local building department will often require the property owner to bring the home "up to code."
Rental Property Construction
This protects the structure of an existing property that is being gutted or renovated, or a newly-built home, until it is ready to be occupied by a tenant.
How Much Does Landlord Insurance Cost?
A landlord insurance policy costs about 25% more than an equivalent homeowners insurance policy, according to a recent article on ValuePenguin by LendingTree.
The average annual premium for homeowners insurance with a dwelling coverage limit of $250,000 is $1,312 per year. So, a rental property owner can expect the premium for a landlord insurance policy to be about $1,640 per year, depending on the type of property and where the home is located.
There are several factors that may affect the cost of a landlord insurance policy:
Property Characteristics
Type and square footage of the home.
Additional structures such as a fence or free standing garage.
Age of the home and construction materials used.
Frequency of natural disasters in the region in which the rental property is located.
Categories of Landlord Insurance
DP-1 is a basic dwelling policy that provides landlords coverage for common occurrences such as vandalism or fires.
DP-2 is a broader form of landlord insurance providing coverage for specific perils named in the policy like fire, vandalism, hail, or windstorm damage.
DP-3 is the most comprehensive type of landlord insurance that provides rental property owners with coverage against perils unless they are explicitly excluded from the policy.
Cash Value vs. Replacement Value
Cash value pays out the covered amount for damages after deducting for depreciation.
Replacement value pays out the covered amount at today's prices, without making a deduction for depreciation.
How to Lower the Cost of Landlord Insurance
Landlord insurance normally isn't discounted the way that homeowners and auto insurance is. However, there are still several things a rental property owner can do to help lower the cost of landlord insurance.
The annual premium of a landlord insurance policy is impacted by the amount of liability coverage and the deductible amount. Policies for rental property coverage with higher deductibles and reduced coverage amounts also generally have lower annual costs.
Property owners can also lower the cost of landlord insurance by reducing potential risks in the home. Promptly making repairs, installing safety devices such as burglar alarms and hard-wired smoke detectors, and keeping the rental property profile updated can all help to reduce landlord insurance costs.
Many landlords will choose to avoid filing an insurance claim unless the loss is a major one, to avoid having the landlord insurance policy canceled by the carrier due to excessive claims. Paying the annual insurance policy premium once a year instead of monthly, and working with an insurance broker who specializes in rental property, are two more ways to help lower the cost of landlord insurance.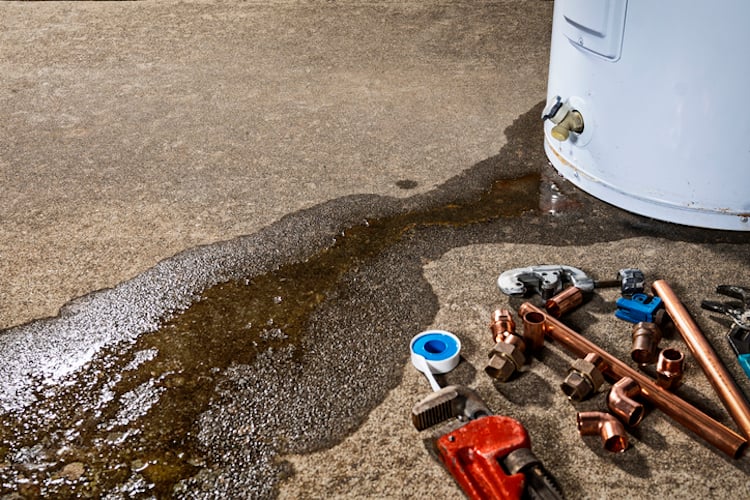 What Landlord Insurance Does Not Cover
A landlord insurance policy can help protect a rental property owner from a variety of accidental losses. However, many landlord insurance policies may not provide coverage for:
Equipment breakdowns such as heating and air conditioning systems or appliances. Many landlords purchase a home warranty for rental property to cover these types of losses.
Partially rented property such as a spare room or a garage converted into a studio apartment. That's because landlord insurance is designed for non-owner-occupied property. However, extra coverage may be able to be added to a standard homeowners insurance policy to provide coverage for sections of a home that are rented.
Tenants' belongings. Instead, a tenant may purchase a renters insurance policy to cover the cost to repair or replace belongings, liability insurance protection if a guest is injured, and additional living expenses if the rental is damaged and left uninhabitable.
Landlord Insurance vs. Renters Insurance
Landlord insurance covers the owner's personal property and provides protection against occurrences such as structural damage from covered perils including natural disasters, and the loss of rental income if the home becomes uninhabitable.
However, landlord insurance does not protect the tenant from personal property loss, a guest's medical bills if the tenant is responsible for the injury, or displacement expenses such as paying for a hotel room if the rental property becomes uninhabitable.
That's why many landlords require a tenant to purchase a renters insurance policy as a condition in the lease, if allowed by the state landlord-tenant laws. Landlords usually specify that the tenant name the landlord as an additional insured on the renters insurance policy, to help shield the landlord from any damage or injury incurred on the rental property.