Last updated on April 17, 2021
Sometimes trying to inspect a rental property can feel like you're caught between a rock and a hard place.
On the one hand, you want to make sure the tenant is keeping your property in good condition. But on the other hand, you're worried that if you inspect too often you'll violate the tenant's right to quiet enjoyment.
Fortunately, there's a way to protect your property without unintentionally creating problems with your tenant. Keep reading to learn how.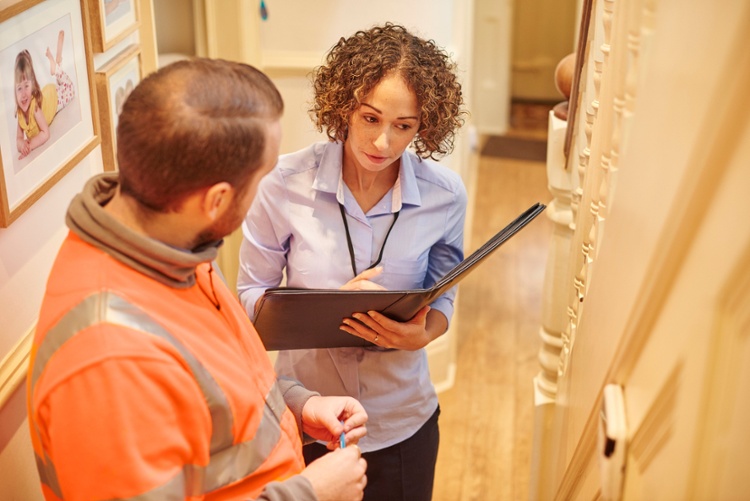 Main Types of Property Inspections
There are four main types of property inspections an investor can do to help ensure the home is in peak condition and holding its value:
1. Move-in inspection
The move-in inspection takes place when you walk your new tenant through their new home.
Be sure to use a move-in checklist to record the condition of the property along with photos or videos. Identify any open repair items that may have been missed when the previous tenant left and have your handyman fix them ASAP.
This is also the ideal time to review the lease agreement with the tenant, pointing out their obligation to keep the property in good condition and to let them know you'll be making other periodic inspections throughout the time they're renting.
2. Drive-by inspection
A drive-by inspection doesn't require any notice to the tenant, because you're not actually entering the property. However, doing drive-bys does require planning on your part because they should be done on different days of the week, including evenings and weekends.
The purpose of doing a drive-by inspection is to look for things that aren't quite right. Extra cars in the driveway could indicate the tenant has an unauthorized roommate, or the front yard may have signs the tenant has a pet that they're not paying extra pet rent for.
If you do see any red flags during a drive-by inspection, the next step is to schedule a routine inspection with the tenant.
3. Routine inspection
A routine inspection is an on-site inspection of the interior and exterior of the home. You'll need to give the tenant proper notice before entering the property, and we'll explain how to do that in the next section.
Routine inspections are ideally done with the tenant present so that they can point out items that may need attention, and you can point out issues that are the tenant's responsibility to address.
4. Move-out inspection
Schedule a move-out inspection with the tenant immediately after they move out. This way you can get the property ready for a new tenant faster, and take care of any wear-and-tear repairs that need to be made.
Bring along the move-in checklist and the photos you took to make an accurate before-and-after comparison, and share your findings with the tenant.
If there are damages caused by the tenant due to neglect, obtain multiple estimates for the work and notify the tenant you'll be using their security deposit to pay for damage they caused.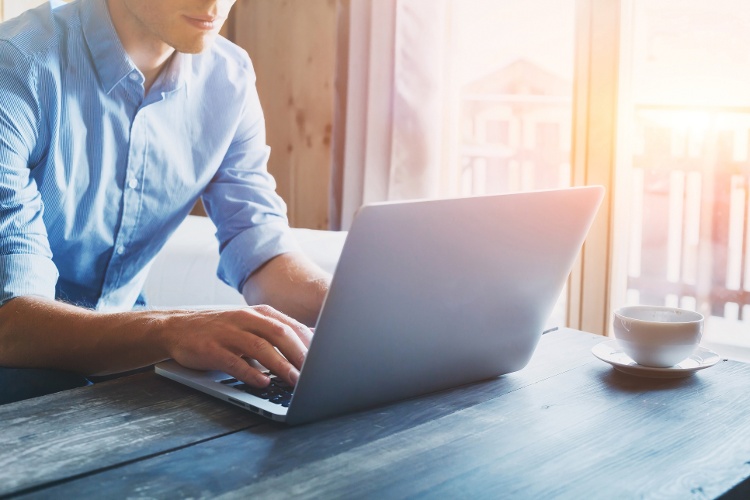 How to Give Notice Before Entering
A landlord generally needs to give a tenant a 24-hour notice before entering the property. Your lease agreement should have a section that describes the required notice period and how the notice should be given.
You can also review your state landlord-tenant laws to make sure you're not accidentally violating the tenant's rights by not providing enough notice before entering.
What to Look for in a Property Inspection
Here are some of the most important items to review when conducting a routine property inspection:
General Exterior Property Condition
Ask yourself if the property has curb appeal as you drive up to the home. Unkempt front or back yards will eventually lead to complaints from the neighbors and a visit by the city inspector. Bring a ladder or pair of binoculars to verify there are no missing roof tiles and that rain gutters are clean and free of accumulated debris.
General Interior Property Condition
What is your first impression when you walk through the front door? Strong odors, dirty dishes overflowing in the kitchen sink, walls painted without permission are signs that there may be other issues with the property.
Floors and Walls
Look for holes in the wall behind doors and at baseboard level, along with missing electrical and light switch covers. Flooring scratches from furniture or carpet tears can easily be fixed while they are still small.
Doors and Windows
Check doors and windows for signs of cracks or leaks, along with the window caulking and door seals. Verify that door locks and windows are functioning properly, and that the front and rear doors have not been rekeyed by the tenant.
Appliances
Inspect any appliances provided with the property to ensure they are clean and in good working condition. Run the dishwasher through a quick rinse cycle, verify the refrigerator cooling coils are clean, and that the dryer exhaust vent is free of lint.
Water Leaks or Damage
Persistent leaks under the kitchen sink or bathroom vanity can be easily missed by even the best of tenants. In addition to keeping utility bills more affordable for the tenant, fixing water leaks can help prevent mold.
Mold
According to the Center for Disease Control (CDC), the best ways to prevent mold growth in a home include keeping humidity levels below 50%, ensuring that air flows freely, using mold inhibitors in paint, and cleaning bathrooms with mold-killing products.
Pests
Termites, ants, scorpions, bees and wasps, squirrels and raccoons, and mites and fleas are just a few of the common pests that can infest a house. Regularly spraying for pests is inexpensive and can help prevent major structural damage to the property.
Dirty Air Filters
Air conditioning filters should be changed at least quarterly, and more often in dusty climates or in a home where pets are present. Dirty air filters also can overwork the heating and air conditioning system and significantly shorten their lifespan, forcing a property owner to make capital repairs sooner than planned.
Smoking
If your lease prohibits smoking be sure to enforce the requirement with your tenant. They may claim that the smell of smoke is from a guest, but it really doesn't matter. Smoke can permeate paint and carpeting. The smell can be almost impossible to remove without stripping the old paint and replacing the entire carpet.
Unauthorized Pets
If a tenant has an unauthorized pet the odds are it won't be there during the inspection because you followed the rules and gave your tenant proper notice. Instead, look for signs of an unauthorized pet, such as play toys lodged under the sofa or accumulated pet hair along the baseboard.
Smoke and Carbon Monoxide Detectors
Even if changing the batteries is the tenant's responsibility, always double-check to make sure these safety systems are working properly. A non-functioning detector can create serious liability for a landlord, which is one reason why these items should always be checked during a routine inspection.
Common Inspection Schedules
Inspection schedules can vary for a number of reasons. For example, if you gave your current tenant permission to have a pet, you may want to inspect more frequently until you're satisfied the animal is well trained before reverting back to a normal inspection schedule.
Try to balance the property inspections with your right to make sure the property is well maintained and the tenant's right to privacy. As a rule of thumb, these are the most common inspection schedules for a rental property owner to follow:
Move-in inspection when the tenant takes possession.
Monthly drive-by inspection at different times of the day and week.
Quarterly routine inspection of the interior and exterior of the property.
Semi-annual inspection is done once every six months to conduct routine seasonal maintenance such as servicing the air conditioning or heating systems.
Move-out inspection when the lease ends.
Reasons a Landlord Can Enter a Property
In addition to routine inspections, there are eight other reasons why a landlord can enter a property:
Performing repairs to keep the property in a safe and habitable condition.
Make improvements or alterations, such as installing new window coverings.
Provide services requested by the tenant, such as replacing a water filter.
Show the apartment to prospective tenants, contractors, or buyers.
Under order of the court, as when a tenant has been evicted.
Tenant abandonment of premises allows the landlord to market the home for rent.
Tenant violation of safety or health codes so the landlord can take corrective action.
Landlords may also enter the property to serve an eviction notice.
Understanding Tenant Privacy and Quiet Enjoyment
"Quiet enjoyment" is a legal covenant that promises that the tenant will be able to possess the property in peace, without disturbance by hostile claimants. State landlord-tenant laws and local ordinances may also describe landlord behavior considered intrusive, including:
Unannounced visits
Visiting the property without proper notice
Notices that are vague without a specific time or date, or reason for entry
Allowing service workers to enter the property unaccompanied
Scheduling on-site inspections outside of reasonable working hours
Overly frequent inspections
Entering the property to harass the tenant
Final Thoughts
Buying and managing rental property is a big investment in both time and money. Regular property inspections can help maintain the value of your home and protect the health and safety of the tenant.
While there isn't a statutory limit to the number of inspections a landlord can do, by strategically conducting inspections throughout the year you can protect the tenant's rights as well as your own.