Last updated on August 4, 2022
As more people continue working from home, the demand for pet-friendly rental homes is on the rise. A recent article from PropertyWire reports that the number of inquiries for landlords that accept renters with pets has increased by 50%.
In this article, we'll look at the difference between a pet deposit, a pet fee, and pet rent. Then we'll explain how making your rental property pet-friendly can attract a wider pool of renters and help to increase property value.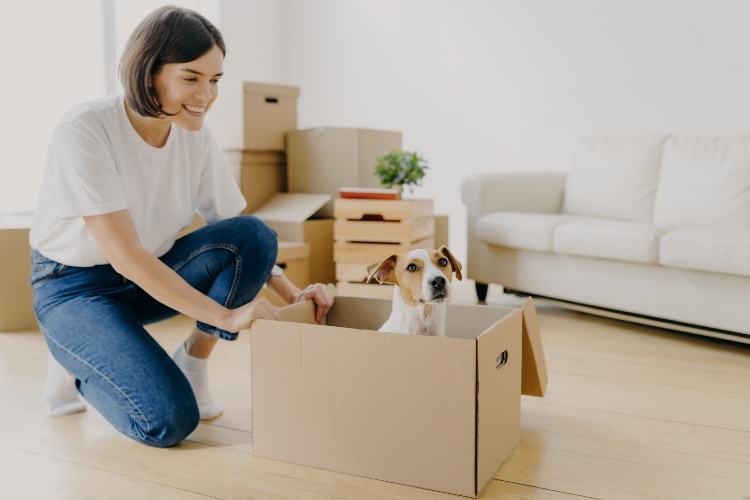 Three Ways Landlords Charge for Pets
Although making your rental property "pet friendly" can help to attract a bigger pool of good renters, there is also the risk of pet-related damages. There are three ways a landlord can charge a tenant for pets, sometimes in combination with one another:
Pet deposit
Pet fee
Pet rent
However, before you charge a tenant for pets, always check your state landlord-tenant laws to make sure you're allowed to do so. Now, let's take a closer look at how each of these three types of pet charges works.
Pet Deposit
A pet deposit is similar to the security deposit you collect from tenants when they rent your place. According to a recent study by PetFinder, the average pet deposit in the U.S. ranges from between 40% to 85% of a month of rent.
The pet deposit is a one-time refundable fee, and can't be used to cover repairs due to normal wear and tear. What you can use a pet deposit for is to pay for damage caused by the pet (and only the pet) such as flea infestations in the carpeting, urine stains on the wall, and scratches on the floor.
Pros
Encourages tenant to take care of your property and their pet
Refundable pet deposit is more attractive to tenants than a non-refundable fee
Landlords can use a pet deposit to pay for major damage caused by the pet
Cons
Pet deposit can't be used to pay for non-pet related damages
Can't commingle the tenant security deposit with their pet deposit
Landlords must be careful to follow the law governing pet deposits
Pet Fees
A pet fee is a one-time, non-refundable fee collected from the tenant to cover potential damage caused by the pet. The legal resource website Nolo reports that pet fees range from $200 to $300.
Some landlords charge a fixed fee per pet, while others collect a variable pet fee based on the size and breed of the pet. A landlord might also charge more than one pet fee, such as a non-refundable fee for allowing the pet and a cleaning fee.
Pros
Pet fees are non-refundable compensation for property damage and wear and tear
Accounting for a pet fee is easier because it is not treated as a type of pet security deposit
Tenants may like a pet fee because the amount is usually less than paying a pet deposit
Cons
Tenants may not like a pet fee because the fee is non-refundable
Pet fee may not be enough to cover the costs of repairing potential pet damage
Combining a pet fee with a pet deposit can help to cover repair costs but may make a pet-friendly rental too expensive for a tenant
Pet Rent
Unlike a pet deposit and a pet fee, pet rent is a recurring monthly charge to compensate a landlord for additional wear and tear and potential damage caused by the pet. An article on Realtor.com notes that pet rent is usually $35 or less per month, with the amount of monthly pet rent varying based on the type and size of animal, and also the number of pets.
Pet rent can also be calculated as a percentage of the monthly rent, such as between 1% or 2% per pet per month. That means if your monthly rent is $1,000 the additional pet rent charge would be between $10 and $20 each month.
Pros
Provides additional rental income to landlords renting to tenants with pets
Small monthly pet rent charge may be more attractive and affordable to tenants
Additional recurring cash flow can increase NOI and help make the rental property more valuable
Cons
Amount of pet rent is relatively low, although landlords may also collect a one-time refundable pet deposit or non-refundable pet fee
Extra pet rent may be unaffordable for tenants on a tight budget
Tenants paying rent for multiple pets may also find a pet-friendly rental less affordable

How to Determine the Right Pet Charge
There are plenty of advantages of renting to tenants with pets, such as potentially increasing the value of your rental property and attracting a wider pool of good prospective tenants.
However, a pet charge that is too high or too low could lead to unintended consequences, including increased vacancy if the pet charge is too large or paying out-of-pocket for pet damages if the pet charge is too low.
Here are some of the best ways to determine the right pet charge that can help attract better tenants with pets, reduce potential damage caused by pets, and increase your property value:
1. Know your market rent
Rentometer and searching Zillow for similar properties in your area that are available for rent are two good ways to determine what the fair market rent is for property similar to yours. Once you know the right market rent, research rental listings on the market and call neighboring apartment rental offices to learn what their pet charges are.
2. Create a pet policy
Developing a specific pet policy before making your rental property pet-friendly can also help you determine the right pet charge. Questions to consider when creating a pet policy include:
What types of pets will you allow?
Will you have restrictions such as size and breed, type, and total number of pets?
How will you verify the pet is well-trained and not a nuisance to neighbors?
Will you require the tenant to prove the pet is properly vaccinated and licensed with the local municipality?
3. Prepare your property for pets
Once you know the type of pets you'll allow, the next step is to make your property pet-friendly. Replacing carpeting with tile flooring and making sure the backyard fence is in good condition are two good ways to make your property appealing to tenants with pets while justifying any extra charges for pets.
4. Screen tenants with pets thoroughly
Running a credit report, conducting a background check, and ordering a rental history report is a standard process of renting to tenants even when they don't have pets. When you rent to tenants with pets, there are a few extra steps you can take to thoroughly screen tenants with pets:
Request recommendation letters from the tenant's previous landlords to learn if the pet was well behaved with the previous rental left in good condition.
Ask the tenant if the pet has completed obedience training and is well-behaved and socialized.
Requiring the tenant to obtain renters insurance with additional coverage for pet-related damages and liability may justify a slight reduction in pet charges.
Conduct an in-person interview with the tenant and their pet to see firsthand whether the pet is aggressive, overly energetic, or potentially destructive.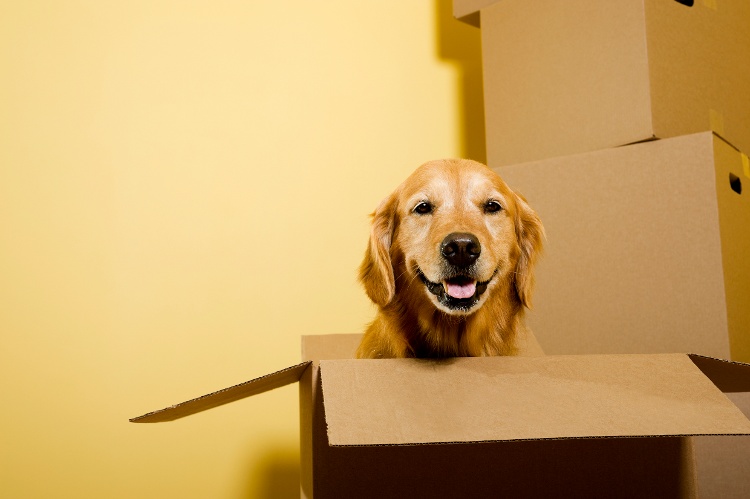 When It May Not Be Legal to Charge for Pets
According to American Landlord, a resource website for landlords and tenants, charging a pet deposit is legal in almost every state except Hawaii, with some limitations. While most states say the pet deposit amount should be "reasonable," other states such as Delaware and Nebraska limit the pet deposit amount to one month of rent or less.
In most cases, landlords are prohibited from charging a deposit for pets that are service or emotional support animals. A service animal is one that lessens a physical or mental disability of the pet owner, such as a seeing-eye dog. An emotional support animal (ESA) provides emotional comfort to a tenant with a physical or mental disability.
Even if a rental property is "pet free" landlords must still rent to tenants with a service or emotional support animal, because the animal falls under the "reasonable accommodation" guidelines published by the ADA and FHA.
There are some exemptions landlords have from renting to tenants with assistance animals, including renting out a single-family home without a real estate agent, or if the animal is too large for the accommodations.
For more information visit:
Final Thoughts
There will always be a small percentage of renters who try to hide the fact that they have a pet from their landlord.
But by charging pet rent, fees, and pet deposits that are fair for both you and the tenant, you'll increase the odds of finding an honest tenant looking for the perfect rental for themselves and their furry friend.