Last updated on April 8, 2022
Renting to a tenant with pets can generate more income and reach a bigger pool of qualified renters. According to the American Apartment Owners Association (AAOA), nearly 90% of renters are pet owners.
Before you decide to rent to a tenant with pets, it's important to have a good pet addendum to your lease agreement. Keep reading to learn the ins and outs of a pet addendum, including the consequences of not having a good addendum and where to find a free pet addendum online.
Disclaimer: This is not legal advice. Please consult an attorney to understand your state and/or county's requirements with pets.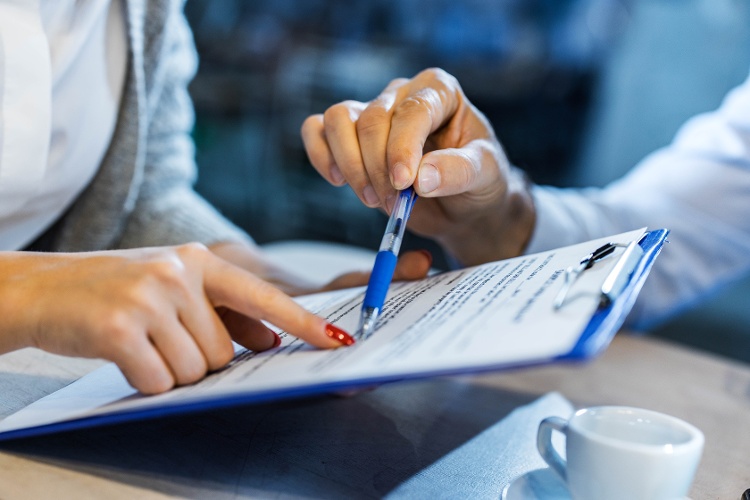 Why a Lease Addendum is Important
A pet addendum – or any other lease agreement for that matter – is a separate document that adds information to the terms and conditions of the original lease.
Sometimes investors confuse an addendum with an amendment, but the two documents are very different. While an addendum adds to the lease, an amendment is used to modify or change the document. They both accomplish the same thing, but in different ways.
For example, if you made a counteroffer when you purchased your rental property, you used an amendment to make the counter. After the amendment was accepted by the other party, the amendment was attached to the original offer as an addendum. This avoids having to rewrite the entire purchase offer document.
Some addenda in residential lease agreements are required by law, such as a lead-based paint disclosure or mold-related disclosures. Other optional common addenda used when you lease a rental home might include:
Pet addendum
Occupancy/guest addendum
Roommate addendum
Smoking addendum
Landscaping addendum
There are some rental property investors that have a dozen or more lease addendums at their disposal, depending on the property type and the agreement made with the tenant. Your local property manager can advise you on the best addenda to use when renting a home to help protect your property and preserve your rights as a landlord.

What Does a Pet Addendum Do?
Now let's take a closer look at how a pet addendum works and what it does. Depending on your local rental market, a pet addendum may also be called a landlord authorization or consent for pets, a pet agreement letter, or a rental unit pet policy.
A pet addendum is used by the landlord to give the tenant written permission to have one or more pets on the property. The pet addendum usually requires the tenant to take responsibility for the behavior of their pet, to avoid excessive noise, and to pay for any damages caused by their pet. The number, size, and type or breed of pet is also defined in the pet addendum, along with any dangerous breeds that may be prohibited.
Lastly, the pet addendum will also indicate if there is an extra pet deposit required, as well as any additional monthly rent for having the pet.
What Could Happen if You Don't Use a Pet Addendum?
By not using a pet addendum, landlords and tenants could end up creating problems for themselves that are entirely preventable.
A landlord may need to:
Find a new tenant.
Replace carpet destroyed by the tenant's untrained pet.
Face the risk of getting sued by an injured neighbor because the tenant had a dangerous breed of pet.
Spend time and thousands of dollars evicting the tenant.
A tenant may need to:
Find a new place to rent.
Lose their security deposit to pay for damage caused by their pet.
Face the risk of being sued by an injured neighbor.
Give up their pet for adoption.
All of these consequences could have been avoided by using a pet addendum right upfront.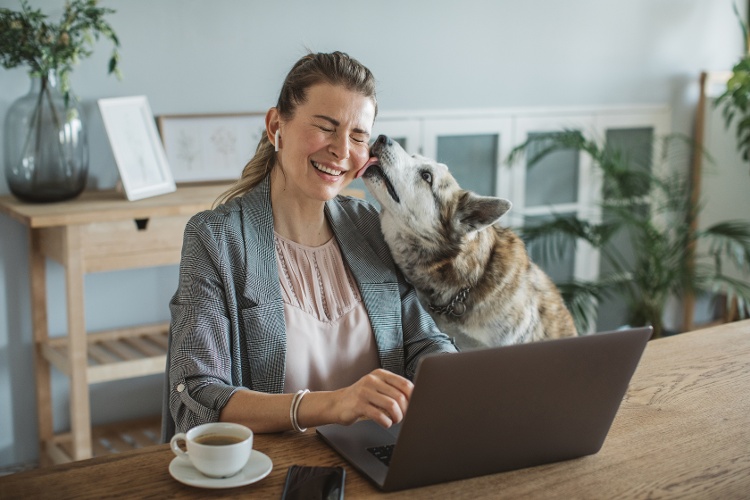 How Do You Add a Pet Addendum to a Lease?
Even if you have a rental property with a tenant already in place, it's never too late to add a pet addendum to your existing lease.
When you add a pet addendum to a lease, the acceptance must be mutual. In other words, both the landlord and tenant must agree and sign the pet addendum before adding it to the existing lease. Once the pet addendum is signed or executed, it becomes a legally binding part of the rental agreement.
Both Parties Must Agree
A landlord typically has no obligation to allow the tenant to have a pet if the lease has already been signed (unless the tenant requires a service animal). Nor does the tenant have to agree to the pet addendum the landlord uses.
In a scenario such as this, it's likely the tenant won't renew when the lease expires, or the tenant may try to sneak a pet onto the property without permission. If you suspect the tenant will try to have a pet anyway, make sure your property manager is conducting routine on-site inspections of your rental property.
Information to Include in a Pet Addendum
A basic pet addendum should contain the following information:
Date of the pet addendum
Reference to the original lease (if being added)
Premises address
Landlord or property manager name
Tenant names (including all responsible parties on the lease)
Pet data including breed, gender, age, weight, and name
License number required by the city
Most recent rabies shot
Vet contact information
Pet fee is a non-refundable application fee for adding the pet
Pet rent is the additional rent charged each month to the tenant for having a pet
Pet security deposit is a refundable deposit returned to the tenant provided the pet does not cause damage, other than normal wear and tear (note: landlords cannot charge a pet deposit for tenants who require a service animal)
Signature of both parties

Common Pet Addendum Clauses
In addition to the basic pet addendum, there are also some common pet addendum clauses a landlord may consider adding:
Authorization
An authorization clause, also known as a limited authorization, specifies that each pet will be considered on a case-by-case basis. The landlord has the right to refuse any pet, and the tenant's right to have a pet may be revoked if all rules are not followed.
Restrictions
The restrictions clause of a pet addendum outlines the guidelines for the type of pet allowed. Pet restrictions may include items such as the maximum pet weight, prohibited animals such as poisonous snakes, or breeds such as pit bulls.
Liability
A liability clause in a pet addendum states that the tenant's liability for damages is not limited to the amount of the security deposit. A landlord may also require the tenant to obtain pet liability coverage, which can be easily added to the tenant's renters insurance policy.
Training
The training clause of a pet addendum requires that the pet be housebroken, above a certain age to avoid your property being used as a puppy training ground, proof of professional obedience training, that the pet stays well-groomed, and be fed and watered only in a specified place.
Expectations
A pet addendum expectations clause outlines the rules and special provisions tenants should agree to for having a pet. General expectations may include no nuisance and disturbance, pet waste will be immediately cleaned up, the pet will be well fed and watered, pet will be monitored at all times, and that the tenant will comply with all local pet ordinances.
Violation fee
The first-time fee for a tenant violating the terms and conditions of a pet addendum should be large enough to ensure the violation doesn't occur again, but not so large that the tenant falls behind on the rent. As a rule of thumb, a pet addendum violation fee might range from $100 to $300.
Removal
A landlord should also plan for the worst by including a clause in the pet addendum that allows for removal of the pet. Reasons for removing the tenant's pet from your rental property include animal neglect or abuse, or repeat violations of the pet addendum terms and conditions.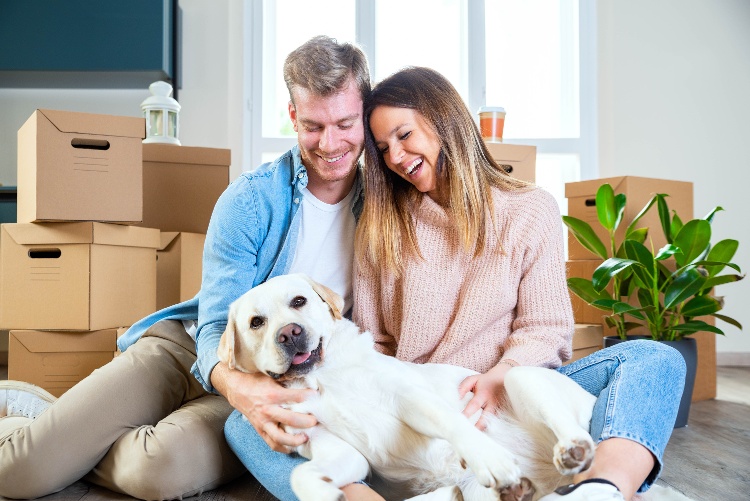 Benefits of Renting to Tenants with Pets
Landlords who use a good pet addendum to a lease agreement can see more benefits to renting to tenants with a pet than drawbacks.
Landlords who rent to tenants with pets may generate larger overall ROIs (return on investments) than owners who refuse to rent to tenants with pets:
Tenants with pets are usually more responsible and take care of the property better because they have the discipline and compassion to care for a pet.
Turnover is lower in pet-friendly rental property, which keeps overall operating expenses lower by not having to spend money every year finding a new tenant.
Monthly rents are usually higher when renting to tenants with pets, helping to keep cash flow strong and rental property more profitable.
Pet Rent
Pet rent is an extra monthly rental fee charged to tenants with pets. As a rule of thumb, pet rent is calculated as a percentage of monthly rent, normally between 1% - 2%. So, if your monthly rent is $1,500 the additional pet rent would be between $15 and $30 per month:
Pet rent is extra rental income for landlords with pet-friendly property.
Reasonable pet rent is affordable and can help attract the best tenants.
Extra cash flow from pet rent helps to increase ROI and NOI and make rental property more valuable.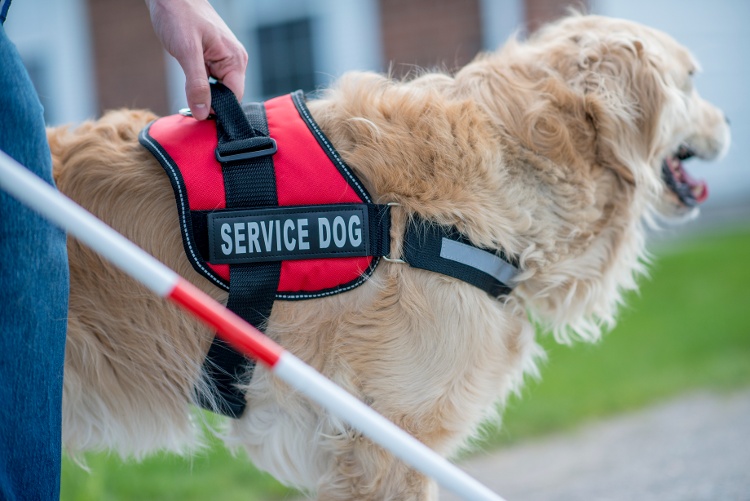 Support Animals
There are some circumstances where local, state, and federal laws provide exceptions to a landlord's no pet policy. In cases where the tenant has physical or emotional disabilities and requires a support animal, landlords may be unable to collect an extra deposit or charge pet rent.
eForms offers several pet addendum versions for landlords who rent to tenants with emotional support animals:
How to Screen for Pets
The best way to screen for pets is similar to the way you screen for tenants, although the specific questions to ask are designed for pets and not people:
How would the tenant describe the personality of their pet?
Is the pet an inside or outside pet?
Is the pet housebroken?
Has the pet been spayed or neutered?
Has the pet caused property damage or attacked anyone before?
Is someone home during the day to take care of the pet?
If the tenant travels, who takes care of the pet?
Can the tenant provide proof the pet is up to date on its vaccinations?
If you're satisfied with the answer you receive, arrange a time to meet the pet in person before agreeing to rent to a tenant with pets.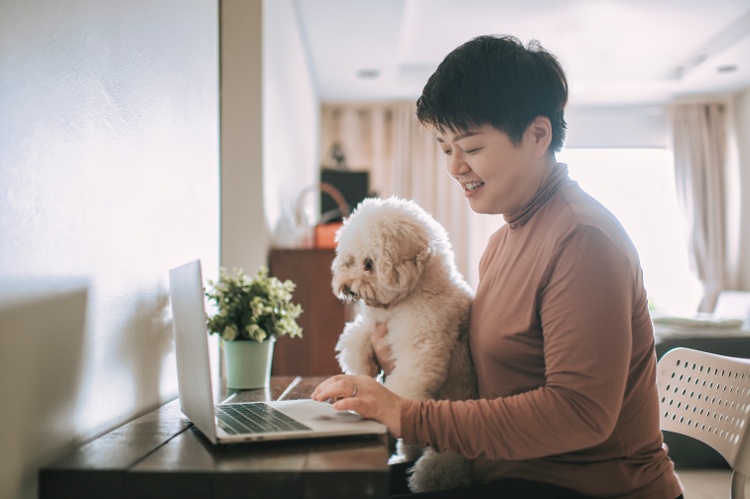 Download a Free Pet Addendum
Here are a few websites that offer a free pet addendum for download. You can also check with your local property manager to review the pet addendum they use as part of the standard rental agreement:
Word Templates Online (WTO) pet addendum to lease agreement