Last updated on July 13, 2021
One of the most important tasks every real estate investor has is finding the best possible property management company. Owning real estate is a business and it's important to have a manager that understands how to maintain and increase the value of your property while keeping the cash flow strong and healthy.
In this article, we'll discuss how to find a property manager, and how to monitor the performance of your manager after they've been hired.
What to Expect From a Property Manager
Before you begin your search for a management company it's important to understand what a property manager should do for you. Although your specific needs may vary based on your investment strategy, the best property managers will offer the following services:
Marketing vacant space for lease using both offline and online sources
Setting and keeping rents at market value by regularly performing a rental market analysis
Screening tenants by using an application form and conducting in-depth background and credit checks
Holding tenant security deposits, collecting rent each month, paying vendor invoices, and sending owner distributions on a timely basis
Generating monthly and annual reports such as profit and loss, and quarterly and year-end statements for tax purposes
Adhering to local and state landlord-tenant regulations and federal fair housing laws to prevent unexpected lawsuits due to illegal market practices or unintentional discrimination
Retaining tenants to keep lease renewal rates high and vacancy levels low by caring fair rents and offering incentives depending on the strength or weakness of the local real estate market
Performing maintenance and repairs as needed using a local network of cost-effective handymen and contractors to help maximize cash flow and property value
Conducting routine inspections including move-in and move-out inspections, on-site inspections, and drive-by inspections on different days of the week, both day and night
Coordinating evictions and bad debt collections, oftentimes with the help of a local real estate attorney who specializes in landlord-tenant issues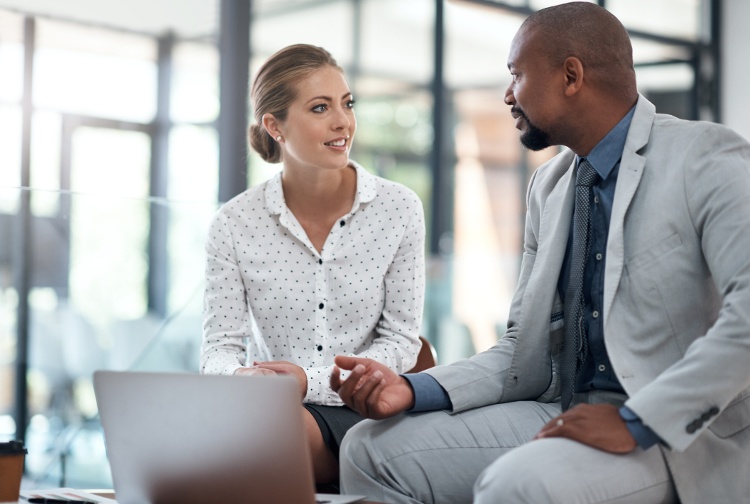 How to Find a Great Property Manager
Word of mouth is the best form of advertising, especially when you're looking for a good property manager for your rental property. That's because while any property management company can advertise and have a professionally designed website, a company can't control what its clients have to say.
Managers that are all talk and no action can quickly turn your rental cash flow negative with high vacancies and overpriced repair bills. Asking people in your network – such as fellow investors, your real estate agent, escrow officer, and repair people – for referrals is one good way to find a property manager.
When you're investing in real estate long distance, you may not have the advantage of already having a local network in place. Roofstock solves that problem by making it easy to find a best-in-class property manager for your rental real estate.
Every property manager referred by Roofstock is vetted and monitored for ongoing performance to help ensure your rental property is as profitable as it can be. Key criteria include:
License in good standing with local real estate board and professional certifications
Length of time in business reduces the risk of an inexperienced property manager learning the business at your expense
Responsiveness and transparency means reports are accurate and your questions are answered on time
Historical portfolio performance is an indicator of how well your property may perform based on the manager's previous success with other investors
Solid market coverage for the city you're investing in along with a steady flow of referrals from the local real estate community
Reasonable fee and pricing structure with preferred pricing for Roofstock customers who purchase rental property from the investment property marketplace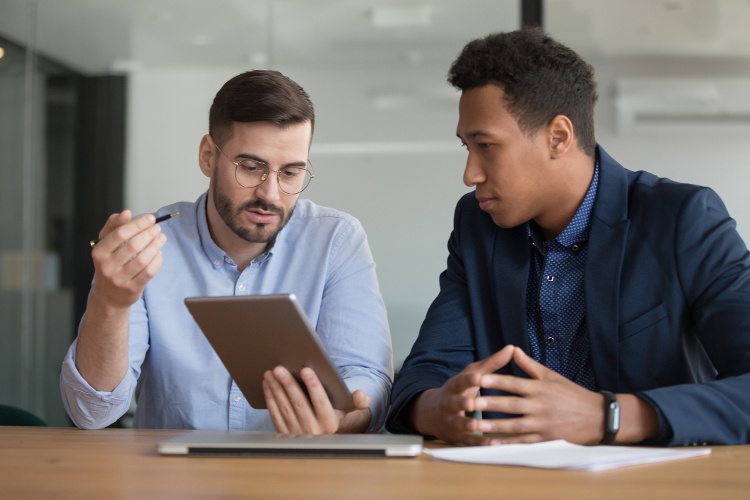 Key Questions to Ask a Property Manager
After you've narrowed down your options for a property manager, the next step is to conduct an interview. Key questions to ask and important things to look for with every property manager you're considering hiring are:
Management company structure
Size of staff
Full time vs. part-time people
Number of properties currently under management
Average length of time owners have been with the company
Type of property the management company specializes in, such as single-family rentals, small multifamily property, or larger apartment buildings
24-hour phone number if there is an emergency at the property
Tenant website portal for rent payment and repair requests
Owner website portal for real-time property performance and report access
Full-service brokerage handling leasing, purchases, and sales vs. sole focus on property management
Licenses and certifications
State real estate license
Member of the local MLS
Institute of Real Estate Management (IREM)
National Association of Residential Property Managers (NARPM)
National Apartment Association Independent Rental Owners (NAA)
Certified Property Manager (CPM)
NAR's Green Designation (GREEN)
Seniors Real Estate Specialist (SRES)
Military Relocation Professional (MRP)
Resort & Second-Home Property Specialist (RSPS)
Better Business Bureau (BBB)
Advertising and marketing
Channels used for marketing and advertising such as the MLS, print ads, signs and flyers, online video property tours and photos
Review list of current properties being marketed to see how they stand out from the competition
Understand how inbound leases are handled and quickness of response times
How vacant property is prepared for tenant showings
Whether property is shown in person, with unsupervised lockbox showings, or virtual tours
Days and times of the week (including weekends) that vacant property is shown
Current vacancy rate and average time to fill vacancies
Tenant lease agreement
Maximum security deposit required from tenant
Monthly rent and length of lease
Late rent fees and how they are handled
Tenant responsibilities such as changing air vent filters and property cleanliness
Process for renewing a lease, including automatic month-to-month tenancy and change in rental rate
Consequences for breaking lease and fees involved
How tenant contacts property manager with general questions, maintenance issues, or in case of an emergency
Rent collection and cash management
How fair market rent is determined
How often a rental market analysis is performed
Amount of tenant application fee charged and who keep the fee
Where security deposit is held and for how long
When tenant rent payments are due and how late fees are assessed and collected
Additional tenant fees for returned checks, pet rent and deposits, and lease violation fees
Requirement for renters insurance to protect tenant's personal belongings and liability coverage
How and when property owner payments are distributed
If monies are held in segregated owner accounts or in a single joint account
Who keeps accrued interest if money is held in an interest-bearing account
How much money is required in an emergency reserve fund for repairs
How bad debt collections and evictions are handled
Repairs and maintenance
Dollar amount of repairs that can be made by property manager without owner approval
If maintenance and repair items are handled in-house or contracted out, and whether service charges are marked up by property manager
Rules for outside contractors entering occupied property and insurance requirements
Retainer payments required for major emergency repairs such as water heater replacement or broken plumbing line
How after-hour repair requests are handled
System for preventative maintenance to avoid unnecessary major repairs
Itemized statements and receipts available for owner review to verify repairs
Allowance for tenants to conduct their own repairs
Process for making a property ready for a new tenant after the current one has vacated and average length of time property turnover takes
Management agreement and fee structure
Term of property management agreement
Main point of contact in property management company
Fixed management fee structure vs. percentage of income collected
Extra charges for account set-up, vacancy, advertising, leasing, lease renewal fees, bill payment fees, and unpaid invoice fees
Owner responsibilities and duties such as reimbursing the property management company for out-of-pocket expenses and providing manager with all necessary documents needed to manage property
Insurance required by both owner and property manager, including clause for indemnification
Process for ensuring property complies with local landlord-tenant laws and federal fair housing laws
Clause for annual renewal and amount of notice required
Termination clause for both owner and manager and the amount of notice required
Timeline for generating final reports, transfer of tenant security deposit, and disbursement of remaining funds to owner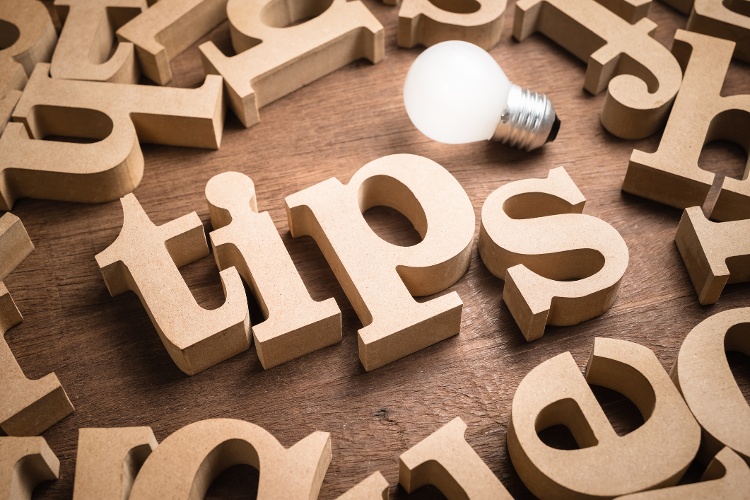 Tips for Monitoring Your Property Manager
After you select and hire a management company, you'll want to have a system in place to monitor the performance of your property manager:
Watch your money
When you receive your monthly profit and loss statement (P&L) and bank statements be sure to review them immediately instead of filing them away. Verify the rent was paid and deposited on time, that bills were paid, and that the net income on your P&L matches the funds that the management company distributed to you.
Monitor your inspections
Your property manager should conduct regular property inspections to catch little problems before they escalate out of control and turn into costly expenses. While move-in and move-out inspections with each new tenant are normal, your manager should also conduct periodic inspections as well.
Ask your manager to send you copies of each inspection report, along with property photos and videos, so that you have proof inspections are being done and your property is being well maintained.
Evaluate your manager
If your property is rented to qualified tenants who pay the rent on time and your cash flow is strong, there's probably no reason to change property management companies. However, even if everything is running smooth, you should still evaluate your property manager annually before the management agreement comes up for renewal.
Make your property management company part of your real estate team by discussing rent increases and market conditions at least once a year, and ask your manager for their thoughts on how to improve the profitability of your rental property investment.
Wrapping Up
Finding a property manager isn't easy, but it's well worth the time and effort. By researching and performing your due diligence before hiring a manager, you'll be able to find a great property manager who will make your life as an investor easier and keep your rental property profits growing each and every year.