Last updated on September 10, 2021
In this post, we're going to cover the five basic steps involved when getting started in real estate investing. I know all of us are super busy and often only have time to read the highlights, so I'll give you the secret sauce right here at the beginning:
1. Start setting money aside to invest while you focus on educating yourself.
2. Choose a real estate market and investing style to pursue.
3. Analyze deals.
4. Start to build your team and network.
5. Make offers and close deals.
Now let's take a deeper dive into each of the five sections and understand what they are and how to implement them.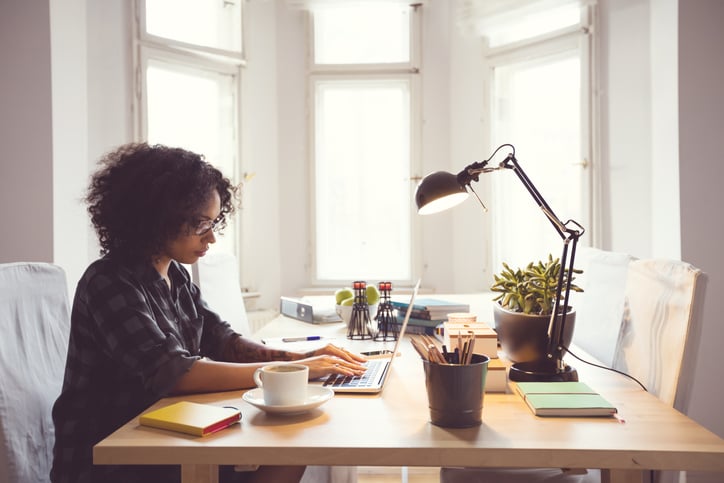 Learn from Investors Who Have Gone Before You
I got started in real estate investing almost a decade ago. Simply put, I wanted to earn more money.
We all want to earn more money, right? But how is that achieved?
I knew I needed to learn from those who had already accomplished more than me. I was lucky enough to pick up a book called Rich Dad, Poor Dad and my real estate investing journey was off to the races.
To this day, I think that may have been one of the most influential and defining moments in my real estate career. If you haven't read it yet, I highly recommend it. It helped by framing my mindset around money and wealth and how both are created. In case you have no intention of ever reading it, here are the main takeaways:
Buy assets, i.e. real estate.
Do not subscribe to typical consumerism, i.e. don't allow lifestyle creep to eat away at your income.
Do not buy liabilities.
Unless it puts money in your pocket every month, it is not an asset.
Poor people work for their money; rich people make their money work for them.
Poor people work IN businesses, rich people start and work ON businesses.
After I read Rich Dad, Poor Dad, I continued to gobble up as much information about real estate investing as I possibly could. I read books, blogs, forums … everything I could get my hands on to educate myself on what it would take to be successful.
My hope is that I can share some of that with you all today and you can benefit from all of the information I've absorbed throughout my ongoing education process.

Start Setting Money Aside to Invest
Many people think that you need hundreds of thousands or even millions to invest in real estate. Spoiler Alert: you don't. While it does take some money to get started, it may not take as much as you may think.
What is the down payment on a $75,000 investment property? Probably around $15,000 because 20% (a typical down payment) of $75,000 = $15,000. So if you're thinking that you could never save up $15,000, what is the down payment on a $50,000 property? $10,000. Could you save $10,000 over the course of a year? What about over the course of two or three years?
I spent about a year and a half getting educated and stockpiling cash to be able to invest and I'm so glad I did. It would have been much easier to just give in to the thought that saving money was too difficult and to forget the whole thing.
Luckily for the both of us, I didn't forget the whole thing. In fact, I went in the exact opposite direction and went into it full steam ahead.

Choose a Real Estate Market and Investing Style to Pursue
Now that you've started to save money to put towards a real estate investment, it's time to pick a market (or several) and a style of investing to pursue.
The five main styles of real estate investing include:
Sole proprietorship - you own the home alone
Partnership - you own the home with others
Syndication - Your money goes into a pool with other investors to purchase a building/property. You are likely a passive investor, i.e. you are not making decisions.
REITs (Real Estate Investment Trust) - this is like a stock or an ETF which owns multiple properties and sells shares that investors can buy into.
Crowdfunding - You invest in an online platform which is like a syndication.
An additional note for investors who choose the sole proprietorship or partnership route:
While there are plenty of investors who choose a single property type and go deep there, some investors will inevitably have several different property types mixed into their portfolio.
For example, a lot of investors get their start by investing in single-family rentals (SFRs) because that's the easiest way to learn the basics. Once you understand the principles of investing, you can apply that knowledge to bigger and more expensive deals. It's better to make mistakes with an SFR than with a $1,000,000, 20-unit building.
Some will venture out to invest in small multi-family deals like duplexes, triplexes and quadplexes. Then some of those investors will move to larger, multi-family deals that cross into the commercial realm at 5+ units. At that point, many experienced investors decide to start investing in funds and syndications after they understand what they're truly investing in.
Once you've chosen a style that makes sense for you, you need to choose a market that you believe in which appears to have potential.
There are so many different market factors and data points that it can feel overwhelming to sort through them all. When I look at investing in a new market, I look for the following four characteristics:
Population growth
Job growth
Wage/salary growth
Employment Diversity
A simple Google search can reveal many of the key data points in a given market. In addition, here are a couple of great resources to help in pinpointing a market:

Analyze Deals
Once you've identified a target market, you'll want to start doing deal analysis in that market.
What does "deal analysis" actually mean? It's a fancy term that investors use meaning to run the numbers. When you run the numbers, you're looking for a few things:
Does it cash flow? i.e. Is there money left over at the end of each month from the rental income after you've paid all of the expenses, including a mortgage (if you have one).
What do the expenses look like and is there a way to improve/reduce them?
Is this an area with a strong rental demand and is this a property you would consider investing in?
Nobody is immune to the pitfalls of deal analysis. To help you avoid some of the common pitfalls that many first time investors make when analyzing properties, check out this video with two of our Roofstock Academy Coaches:
Start to Build your Team/Network
If you're investing through Roofstock, building a network is already 90% done for you. Roofstock works with vetted property managers, lenders, and insurance carriers. You simply get to step up to the plate and swing.
If you're investing outside of the platform, start getting to know the people who will help with and be involved in the transaction. These people include the following:
Real estate agent/broker (or Roofstock)
Property manager
Lender
Insurance agent
CPA/Accountant
Real estate attorney
You will likely interface with all of these people directly. Remember, real estate is a people-based, relationship business. It's nearly impossible to be a successful investor on your own. Networking and getting to know some of your key team members will help you grow as a real estate investor.
The best way I know to build my team is through referrals. If you're JUST starting out and have never met anyone who has done a real estate deal, you may not know anyone who could give you referrals.
In that case, you've got to be a little more resourceful. It's a good thing that Google is always happy to lend a helping hand. A great place to start is to simply do an online search for "the best investor friendly real estate agent" in your market.
You'll get a laundry list of people who claim to be "the best" in that market, so the next step is to actually pick up the phone and start calling people.
I've found that calling is the most effective form of communication when forming and developing a new relationship. Attitude, tone, and emotion are much easier to convey over the phone, as opposed to through text or email.
Also, many people remember those with whom they've spoken over the phone. It's much easier to forget someone who has only sent you an email. You want to be the person that agent thinks about when they come across a listing.
You should call several different agents to find the one that you like working with. Once you've found your rockstar agent, they will likely be able to recommend some lenders, property management, and insurance agents/companies.
They may also be able to recommend some other team members. However, just because someone comes highly recommended from another member of your team doesn't mean that you don't need to do your own due diligence.
It's critical to remember that it's still your job to vet and draft a great team. Recommendations are helpful, but there is no substitute for a live interview.

Make Offers and Close on Deals
One of the biggest lessons I've learned in real estate is that it's free to make offers. Why not shoot for the moon and land on the stars? When I first got started in real estate investing, I would spend weeks doing due diligence on a rental property before I ever made an offer.
By the time I felt ready to make an offer, I had dissected the property every which way and was confident that I couldn't lose. The only problem was that the property was no longer on the market! It had been picked up two weeks prior by an investor who was much better at deal analysis than I was.
I realized I needed to start honing my skills and learning what a good deal looked like. If I saw something that looked like a potential good deal, I would make an offer on it. Once I had it under contract, I could get into the weeds and find out if it was truly a good deal. That's what the due diligence period is for … I was just previously doing things out of order.
Once you can analyze deals, start making offers. Again, take input and advice from your team, but you are the ultimate decision maker about whether something is a good deal or not.
It's also important to be cognizant of who is giving you advice and recommendations. Realtors and brokers get paid when they close on a property. Property managers get paid when they manage a property.
Please don't misread that as me knocking agents and property managers. I work with a great team and have nothing but amazing things to say about them all. The point I'm making is that you are ultimately responsible for calling the shots, as you're the one footing the bills.
What Makes the Most Sense for YOU?
Take your time with each of these steps and don't be afraid to ask for help along the way. There are so many resources, both paid and free, available to help educate people. Don't feel like you're on this journey alone.
There are books, podcasts, forums, meetups, seminars, and training programs (like Roofstock Academy) that are readily available. Any and all of the above are great places to start. Find what works best for you and absorb as much knowledge as you can.
Lastly, if you want to learn how people are using new technologies to invest in markets outside of just their local area, check out this quick video our team put together: