Last updated on October 19, 2021
Successful real estate investors rely on a team of professionals to help run their business.
One of the core members of this team is the property lease manager. They take care of your tenants, oversee repairs, handle all administrative/operational tasks, and provide expert advice so you can make smarter decisions regarding your rental property.
In short, they play a major role in helping you separate investing from operations.
Given the importance of this partnership, it's critical to understand your property lease manager's role—and what's expected on your end as well.
In this article we address:
Property Management: Commonly Asked Questions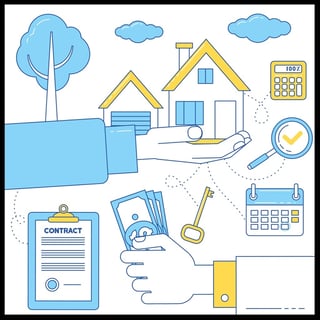 Q: Why should I consider a property manager?
Owning rental property is a smart way to pad your income, build long-term equity, and diversify your portfolio. It can also be a full-time job—which is why you want to team up with a property lease manager who knows the industry and local market. Focus on your passive investing strategy and leave things like leasing renewals and 2 a.m. phone calls to the pros. For your conveneince, Roofstock can recommend to you a vetter professional property manager. Here are the benefits of working with a Roofstock preferred property manager:
Less work for you:

Property managers handle all of the administrative and operational responsibilities, so you can focus on optimizing your passive investment strategy.

Expert advice:

Make smarter decisions regarding your rental property. From repairs and maintenance to screening tenants, your property manager knows the ropes

Investing freedom:

Having a trusted property manager on the ground lets you buy in the best markets for property investing, no matter where you live.

Due diligence, done:

All Roofstock preferred property managers are vetted based on a list of criteria and monitored for ongoing performance.
Q: What does my property manager handle for me?
Before we dive in, here's a quick tip:
For the majority of questions regarding your property manager (PM), always refer to your Property Management Agreement. This mutually signed contract contains all of the details describing the business relationship between the owner and the property manager.
Typically, a property management agreement includes:
Services provided and fees
Manager responsibilities
Owner responsibilities
Contract duration
Termination clauses
Review this document carefully and make any necessary amendments with your property manager before signing off.
Here are the typical responsibilities of a property manager:
Collect and disperse rent

Address all tenant needs and concerns
Handle all tenant communication
Evictions
All repairs
Preventative maintenance/seasonal care
Scheduling & conducting routine inspections
Hiring third party contractors and providing quotes
Lease and market your property if vacant
Respond in a timely manner to any owner questions
Provide regular updates or a monthly owner statement detailing property profit and loss
Handle move-in/move-out inspections and security deposits
Tenant screening and tenant applications
Ensure requirements are met for section 8 tenants
Q: When do I get paid and how does it come through?
This will differ for everyone since it depends on what you set up from the outset.
To find out when rent is due, refer to your Tenant Lease Agreement
To find out when you can expect to see the money in your account, refer to your Property Management Agreement
Your property manager will have a system in place to make sure the payment process is easy for everyone. Typically this is a direct deposit, but if you want the money another way, discuss it with your PM and have it stipulated in your Property Management Agreement.
Q: What happens when the lease expires?
Your property manager will contact the tenant within 60-90 days to determine whether the tenant plans to renew or terminate the lease.

If the tenant wants to renew:

Your property lease manager will be. able to advise on whether the rent is below market, and make a recommendation to raise or keep as is.

If the tenant wants to vacate:

Your property manager will...
Conduct a move-out inspection and keep any portion of the deposit as deemed appropriate, per the leasing agreement.

Provide you with a proposed scope of work, repairs, cleaning, etc. required to get the property move-in ready for the next tenant. The property manager will either execute these tasks in-house, or outsource and oversee as necessary.

Handle all marketing of the property. This typically begins even before the property has been vacated.

Receive and process tenant applications; screen tenants; and make recommendations for approval, denial or increase of deposit. Sometimes, property managers will also provide a tenant scoring sheet to help you make a more informed selection (for example, tenants will receive a quality rating based on a 1-10 scale).

Once a tenant has been approved and selected, the property manager will conduct the move-in inspection, onboard the tenant, and collect/hold the deposit.
Q: What happens if a tenant breaks the lease early?
Typically there is a fee for breaking the lease early. Your property manager will collect this fee and follow the same process outlined above.
Q: Should my property manager get approval for all repair work?
It depends on how big the repair is and what's written in your agreement. Do you want your PM to call you over broken toilet levers or jammed garbage disposals? The fact is, some repairs are no-brainers and should be fixed up front to avoid bigger bills down the road.

If you're a first-time rental property investor and feel a little uneasy about footing bills for repairs you have no say in, our advice is to find the middle ground. Go through the process once with your PM to educate yourself so you feel comfortable letting go in the future.

You can also ask your property manager if it's possible to establish a threshold for authorization. For example: Do you want to approve repairs that cost more than $100? $200? Define a cost threshold that prompts this kind of teamwork, and ask if it can be included in your agreement to avoid any confusion.

For big-ticket items, your property manager will respond to your tenant's call, diagnose the problem, and come up with a couple solutions to help you make an informed decision.

Q: Can I contact my tenant directly?

It is standard practice to always go through your property manager if you need to contact your tenant for any reason. Just remember: Communicating with tenants is something you're paying the PM to handle. Let them be your advocate and work on your behalf!
Q: Now that I own it, can I visit it?
If you want to visit the property, get in touch with your property manager first and they will set up a time. Landlord-tenant laws vary from state to state, and some states have specific laws on how much notice a landlord must provide before coming over (typically it's 24 hours). Your PM will coordinate visits in accordance with these regulations.
Q: What if something is a tenant's responsibility and they refuse to pay?
A standard lease will explicitly stipulate tenant responsibilities vs. landlord responsibilities, and should be treated as the governing document. If a tenant fails to execute a responsibility outlined in the lease, it's the property manager's job to address this. Even if the situation escalates, your property manager should be equipped to navigate the situation and find a solution.
Your Tenant Lease Agreement can also stipulate whether fees will be incurred if a tenant breaches any part of the lease. Feel free to review and discuss this topic further with your property manager.
Q: What happens if my tenant pays rent late?
Late payment policies will vary per Property Manager Agreement. Don't hesitate to ask your property manager how late charges are handled. Even if a tenant consistently pays late, it won't necessarily affect when you receive your disbursement.
Q: What if I'm having issues with my property manager?
If you're a Roofstock customer working with one of our preferred property management partners, contact your Customer Success Manager for support. If you're not a Roofstock customer or went with your own property manager, it's important to surface your concerns as soon as possible. While most problems can be solved with effective communication, keep the following tips in mind if you feel it's time to part ways:
Start researching a replacement company first
Check for 'breach of contract rules' and 'termination fees' in your agreement
Notify your current property manager of the change
Your new property manager will work with your former PM to manage the transition
Q: Am I getting a deal using one of Roofstock's certified property managers?
All of Roofstock's preferred property managers have been vetted to ensure they will provide high quality services, and some offer special pricing to Roofstock clients. Property managers typically charge a monthly management fee between 6-10 percent of gross collected rent (if property managers don't collect rent, they don't get paid). Some property managers may charge a flat fee instead of a percentage of gross collected rent. For more information, see our directory of preferred property management companies.
Your Role as the Rental Property Owner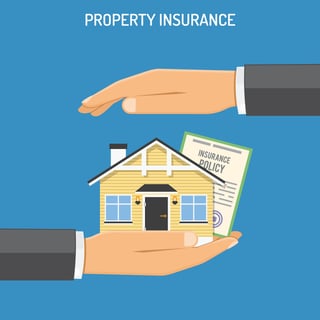 This is not an exhaustive list, but it should give you a pretty good idea of what you'll be responsible for. Keep in mind, a full outline of your responsibilities will be documented in the Property Management Agreement. Some of these items might include:
Insurance: Types of insurance, and the amount of coverage you'll need.
Property & city taxes: These vary by state and municipality. If you purchase your home through Roofstock, these will already be factored into your financial pro forma. A financial pro forma is a

cash flow projection that includes forecasted expenditures and returns.
Reserve fund: In some cases, property managers prefer to work with a reserve fund for routine maintenance and emergency repairs. If a reserve fund is included in your agreement, it's your responsibility to keep it from dipping below a specific amount.
Compensation for services rendered: These are any fees you are responsible for paying to your property manager. In addition to the monthly management fee (typically a percentage of monthly collected rent), additional fees could include ongoing inspections, repairs and maintenance, or any leasing or renewal fees.
Utilities: The landlord's utility responsibilities will be itemized in the lease, and typically include trash, sewer, and sometimes water. Tenants are generally responsible for power, gas, phone, Internet, and sometimes water and/or lawn care.
HOA fees (if applicable): These are typically levied on condominium owners, but sometimes apply in neighborhoods of single-family homes.
The following may not be included in your agreement, but you'll want to be clear on these as well:
Repair approvals: What do you need to make an informed decision? How many contractor quotes do you need? How detailed do they need to be?
Payment of invoices: Once the work is done, what will you require before approving and issuing a payment? Do you need pictures of completed work? Do invoices need to be itemized or broken down by parts and labor?
Final Tip on Fostering a Great Relationship with Your Property Manager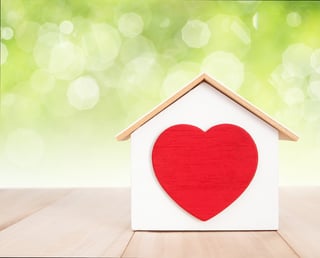 Come prepared for your kick-off meeting!
Go ahead and print this article for reference. Do some more research to figure out other questions to ask. Your property manager is there to help you succeed, so don't hesitate to initiate dialogue. Let them know what your goals are, where you are in your investment journey, and what they can do to help you get to where you want to be. It might seem like a lot of work upfront, but it will pay off in the long run!
At the end of the day, working with a property manager who is responsive and transparent plays an integral role in your success as a rental home investor.
*****
For more tips on choosing the best rental property management company—and insight on how Roofstock vets its partner property managers—listen to our guest episode on the Listen Money Matters podcast or check out the highlights here: