Last updated on April 2, 2021
While most real estate investors prefer to rent using a standard 12-month lease, a growing number of rental property owners are offering tenants the option of renting month to month. This short-term option offers flexibility for both you and the tenant and can be a good way to keep vacancy levels low while boosting cash flow.
Month-to-month residential lease agreements vary from state to state. In this article, we'll tell you where to find a month-to-month lease agreement for your state, how to calculate how much rent to charge with a monthly lease, and how to end a month-to-month lease.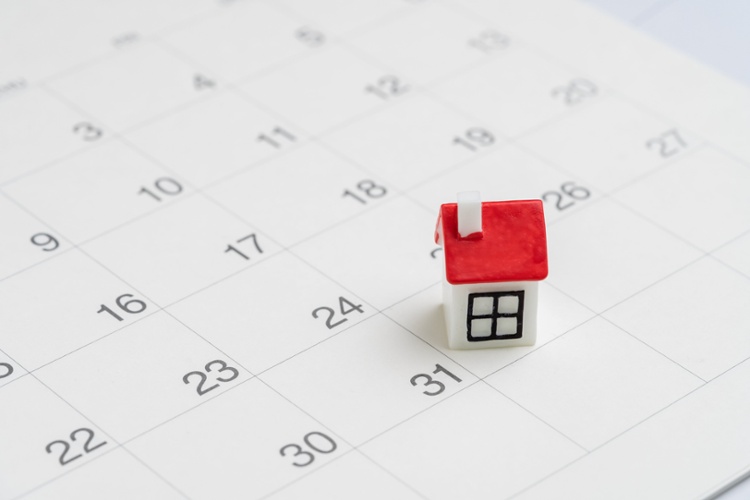 What is a Month-to-Month Lease Agreement?
Unlike a long-term residential lease which usually runs from year to year, a month-to-month lease agreement gives a tenant the right to rent on a monthly basis. As with any written lease, a month to month lease contains sections describing:
Premises including the property address and unit number for rent if the property is multifamily.
Landlord or lessor either an individual name or the company name if the home is held under an LLC.
Tenant or lessee, with the legal names of all tenants listed, oftentimes with a personal guarantee.
Rent including the amount due and when, and late fee charges if the rent is paid after the due date.
Notice to quit that must be given by either the landlord or tenant to terminate the month-to-month lease agreement, normally 30 days.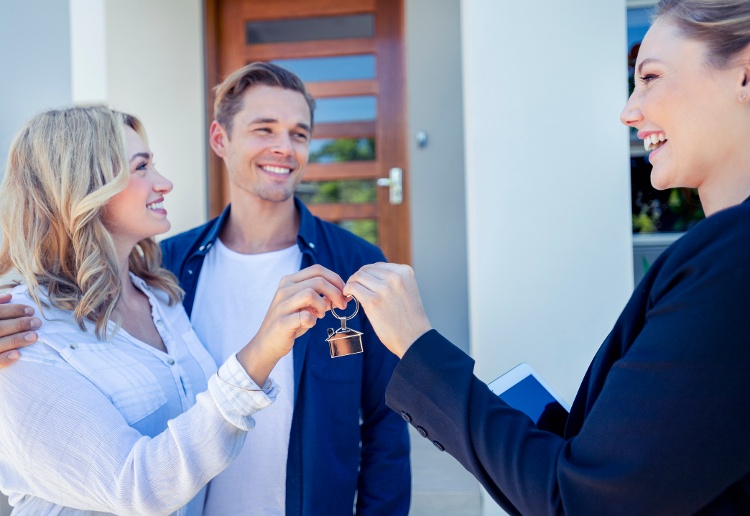 Advantages of Month to Month Lease Agreements
There are several advantages to offering a tenant a month-to-month lease agreement.
Landlords
The rent on month-to-month lease agreements is usually higher, helping you to boost your cash flow and increase your property value with a bigger NOI.
As a landlord, you can raise the rent more often to match market conditions, change the rental terms such as the ending date or adding additional renters and end the lease at your discretion (usually with a 30-day notice).
Renting to your tenant month to month also gives you more exit strategies when and if the time comes to sell. In addition to selling to another real estate investor, if your property is occupied by a tenant on a month-to-month lease you have the option of selling to an owner-occupant homebuyer.
Tenants
Tenants may also like renting month to month. For example, some tenants don't like to commit. By giving them the option of ending the lease with enough notice you're satisfying their desire for a more flexible, less restrictive rental option (ie there's no penalty for breaking the lease).
You might find a great tenant who wants to try out your rental property before they sign a long-term lease. Your renter might be new to the neighborhood and wants some time to explore, or maybe they relocated from a more expensive urban area and what to see if your place is a good match for working from home.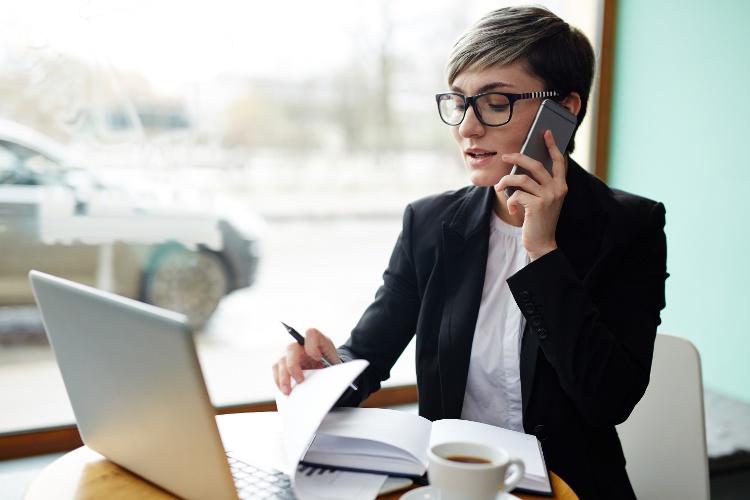 Where to Find Month-to-Month Rental/Lease Templates
You can find free month-to-month residential rental lease agreement templates online from sites including eForms, OpenDocs, and LegalTemplates.
These sites also contain additional residential lease forms including a termination letter used by either party to give notice to end the lease, a rental application, and a standard long-term residential lease.
Here are links to month-to-month lease templates for each state (unique to cover each state's laws), courtesy of eForms:
Washington – Outside of Seattle
Keep in mind that these are generic residential lease forms for each state. Because of that, it's always a good idea to customize a month-to-month lease template for your specific use. Also, be sure to compare the terms and conditions of the lease to your local landlord-tenant laws that can be found on the legal resource website Nolo.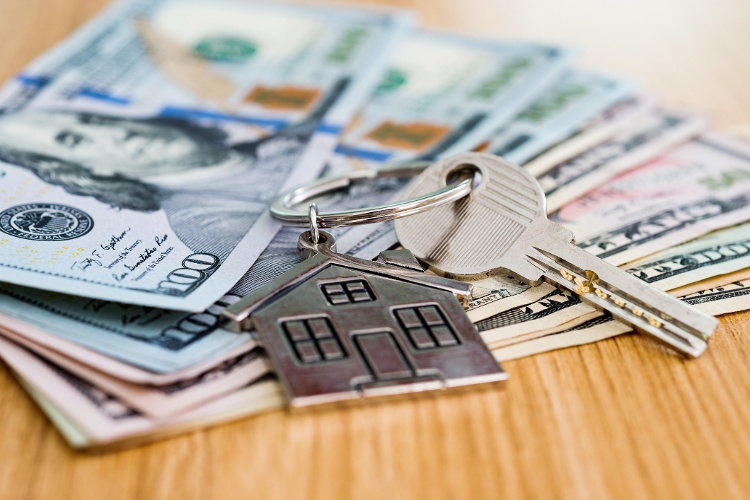 What to Charge for a Month to Month Lease
Many landlords charge a rent premium to tenants renting month to month, but the million-dollar question is, "How much extra to charge for a month-to-month lease?"
Charging too much can discourage tenants from renting short-term, or increase your turnover and vacancy costs if your tenant leaves after renting for only one month. If your rent for a month-to-month lease is too low, you could be inundated by showings and applications, and also be leaving money on the table.
There are four important questions to ask yourself when deciding how much extra rent to charge for a month to month lease:
1. What is your break-even point?
Begin by calculating the costs of owning and operating your rental property.
Typical operating expenses in a single-family home include property management fees, routine maintenance, capital expense (CapEx) contributions for future major repairs, property taxes, and insurance. Also include the monthly mortgage expense if you financed the property.
Next, estimate your variable costs of turning your rental property over each time a month to month tenant leaves, the amount of rent you'll lose when the unit is vacant, and the cost of marketing and screening a new tenant.
Your break-even point calculation for calculating a month to month rent might look something like this:
$500 operating expenses + $300 mortgage payment + $250 variable costs = $1,050 per month
Note that this is the monthly rent amount you need to break even, not the rent you would charge a month-to-month tenant.
2. Do you know the tenant?
A subjective factor to consider when determining how much to charge for month-to-month rent is whether or not you know the tenant. For example, you may have a great long-term tenant who wants to go month to month. Maybe they're thinking about buying or waiting for an offer on an out-of-state job.
You know the tenant is good, that they make rent payments on time, and take care of your property. While you might still charge extra rent for letting them go month to month, the extra amount may be less than what you would charge a tenant you don't know.
3. What is the demand for rental property in the market?
If the demand for good single-family rental homes in your market is strong you might be able to charge more for a month-to-month lease agreement. That's because a low supply of property for rent combined with a high level of demand gives you more pricing power.
On the other hand, if there is too much rental property and not enough tenants, your markup on a month-to-month rent might be much lower because the market has shifted in favor of the tenant.
4. How much is the competition charging?
Instead of "ballparking" your markup for month-to-month rent, research the competition to see what they're doing.
Contact "for rent" listings near your property and ask the owner for a quote on long-term and short-term rent. If they don't know, but seem open to the option, ask them what rate they would rent month to month for and see what their thought process is.
You can also call the management offices of nearby apartment buildings to learn what their rent is for a one-year, six-month, and month-to-month lease. Single-family rental homes are bigger than apartments, so keep an eye on the percentage increase between a long-term and short-term lease and not the dollar amount.
How to End a Month to Month Lease
The time may come when you want to end a month-to-month lease by giving the tenant the required written notice to quit stated in your lease, and in accordance with the local landlord-tenant laws.
Two of the most common reasons for terminating a month-to-month lease have to do with financing and selling:
When you refinance a rental property one of the things the lender will look at is the recurring rental income. Having the home rented to a tenant with a long-term lease gives the lender more assurance that the property will continue to cash flow.
If you're selling your property to another investor, having a tenant in place with a long-term lease helps you market the property as a turnkey at a potentially higher asking price.
Note that in both of these examples, even though you are giving the month-to-month tenant notice to quit, they don't necessarily have to vacate the property. All they have to do is agree to sign a longer-term lease.
Either the tenant or landlord can submit a notice to quit. In most states, the required notice time period is 30 days, although the number of days can be as short as 3 in Connecticut and as long as 60 days in states including California and Georgia.
OpenDocs has compiled a list of required notice periods for each state that you can access here: OpenDocs Required Notice to Quit.
Month to Month vs Fixed Term Lease
While month-to-month leases have their advantages, there are also some good reasons to use a fixed-term lease as well. Under a fixed-term lease, the tenant agrees to rent for a specific period of time, such as six or the more standard 12 months.
Benefits of using a fixed-term lease include more predictable cash flow, lower vacancy rate and tenant turnover costs, and the ability to hold the tenant liable for unpaid rent if they break the lease (provided your local landlord-tenant laws allow).
Potential drawbacks of a fixed-term lease for landlords include the inability to raise the rent until the lease ends, change the terms and conditions of the lease, or end the lease until the expiration date (unless the tenant breaches the lease and you need to evict).