Last updated on July 9, 2021
Every rental property owner has to deal with normal wear and tear and potential damage from even the best tenants. Knowing the difference between the two can have an impact on the profit potential of an income property, and provide a smooth renting experience.
Keep reading to learn the difference between normal wear and tear vs. damage caused by the tenant, and how to extend the useful life of items in a rental property to help keep operating expenses lower and cash flow stronger.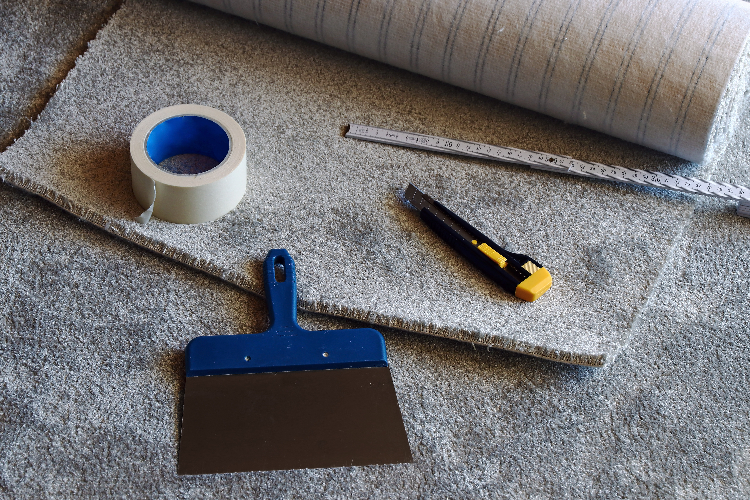 What is Normal Wear and Tear in Real Estate?
The phrase "normal wear and tear" is used to describe how items wear out or depreciate over time due to daily use, instead of misuse or neglect.
A good non-real estate related example of normal wear and tear might be your favorite pair of jeans. The odds are they look nothing like they did the day you bought them, but they are wearing out from normal use and not abuse.
Items in a rental property that need to be repaired due to normal wear and tear are generally the responsibility of the landlord and not the tenant. For example, a water heater may go bad over time through normal everyday use, or window blinds may eventually need to be replaced to the constant glare of the summer sun.
Normal Wear and Tear vs. Unusual Damage
It's important for landlords to understand the difference between normal wear and tear and unusual damage to help keep rental property as profitable as possible.
On the one hand, repairs and maintenance are part of normal operating expenses. However, it's a different situation if a tenant damages or destroys something through misuse. If the garage door gets dented because the tenant forgot to look before backing up, a landlord may be able to take money out of the security deposit to pay for the repair.
Here are some common examples that every rental property owner will run into at one time or another:
Examples of normal wear and tear:
Paint fading or peeling
Wallpaper torn or frayed
Grout becoming discolored or loose
Wooden floors with scuff marks in need of refinishing
Carpet fading in high traffic areas
Stove burners malfunctioning over time
Refrigerator not cooling due to dirty coils
Finish wearing off bathroom fixtures
Mold build up due to poor ventilation
Bathroom mirror silvering or wearing out with age
Doors and windows sticking due to warped frames from humidity
Loose door handles or hinges
Windows cracking due to foundation settling
Curtains or blinds fading from sunlight exposure
Sinks draining slowly due to old plumbing lines
Examples of unusual damage:
Walls being repainted or papered without permission
Holes in the wall behind doors
Cigarette burns or irremovable stains on the carpet
Tile flooring chipped due to items being dropped
Water stains along floorboards and window sills
Excessive grime left on the kitchen stove or in the oven
Mold growing in the refrigerator
Garbage disposal jammed due to misuse
Oven heating elements broken in half
Sink or bathtub enamel broken or cracked
Toilet clogged due to personal hygiene items being flushed
Doors or closets broken from their hinges
Broken window pane from a missed baseball thrown in the backyard
Missing window screens or locks
Cracked bathroom mirror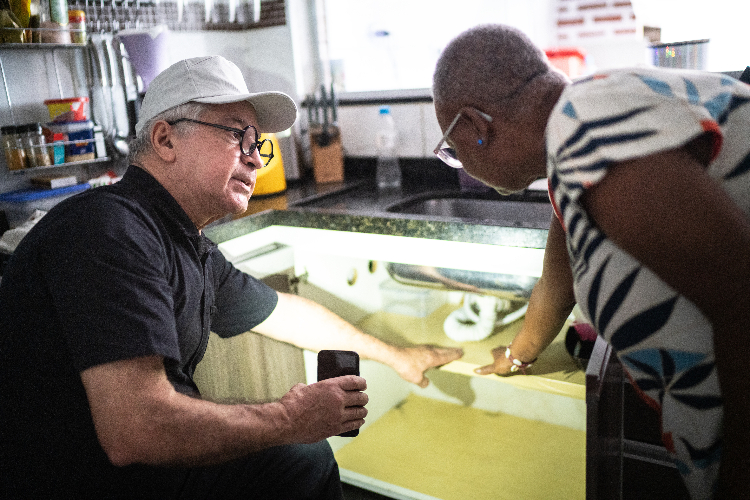 How to Monitor and Minimize Damage
The implied warranty of habitability requires landlords to keep a rental property safe, healthy, and habitable for tenants. Landlords and property managers can help minimize potential damage caused by the tenant and extend the life of normal wear and tear items.
Move-in and move-out checklists
Creating a move-in checklist and walking through the home with the tenant the day they move in is the first step to keeping damage to a minimum. By completing the checklist along with the tenant, you have the opportunity to explain how everything works and what to do if something breaks.
When the tenant moves out you can compare the move-out and move-in checklists to identify damage caused by the tenant versus normal wear and tear.
Routine and seasonal maintenance
Landlords who respond promptly to tenant repair requests can help keep small items, such as a drip under the kitchen sink, from turning into something major, like a mold remediation project. By performing regular seasonal maintenance, landlords can extend the useful life of items before they wear out.
Examples of seasonal maintenance include servicing the heating and cooling system before summer and winter, and cleaning roof gutters every spring and fall.
Periodic inspections
Performing periodic inspections helps to keep damage to a minimum and maintains your property in top condition before, during, and after the time it is rented. There are five types of inspections rental property owners typically conduct:
Move-in inspection to document the current condition of the property and list items that are showing normal wear and tear
Quarterly inspections of the interior and exterior of the property scheduled with the tenant in advance to avoid violating the tenant's right to quiet enjoyment
Periodic drive-by inspections to visually inspect the exterior of the property
Move-out inspection when the tenant vacates the property, to compare the current condition of the property to the move-in checklist completed the day the tenant moved in
Change of ownership inspections anytime the property changes hands or a new property manager takes over the daily details of the rental property.
Take notes and photos
A picture is worth a thousand words, especially when a landlord has to hold back part of the tenant security deposit to pay for unusual damage. Photos, videos, and detailed notes should be taken during the move-in and move-out inspections and during routine inspections conducted when the tenant is occupying the property.
Be sure to keep inspection and repair photos and notes organized and secure. You can do this by using a free, cloud-based document storage system from Stessa.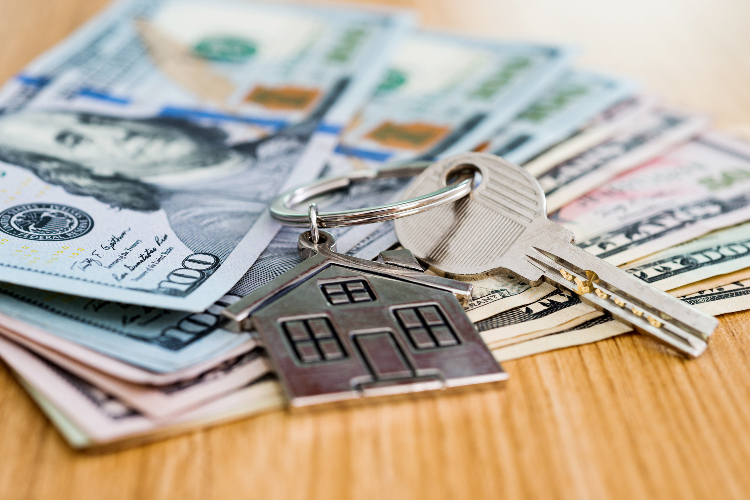 Using a Rental Security Deposit for Damage
What happens if during a routine inspection or when the tenant moves out, you discover a door hanging off of its hinges or a shattered bedroom window? No investor wants to pay out of pocket for damages like these that were clearly caused by the tenant.
The lease agreement and state landlord-tenant laws determine whether or not a tenant security deposit can be used to pay for damage caused by the tenant. Before holding money back from the rental security deposit, check with your property manager or real estate attorney to understand what your rights as a landlord are.
If you determine that you can use the tenant's security deposit to cover damages, be sure to do a few things first:
Detail damages by comparing the move-in and move-out checklists to one another and using photos and videos taken to document and prove damages.
Estimate the cost of repairs by receiving quotes from a reliable contractor or handyman, or using a standard repair price list provided by your property management company.
Return the security deposit to the tenant before the deadline in your state (usually about two weeks) and include an itemized repair list if any of the security deposit is being used to pay for damages.
Life Expectancy Chart
When part of the tenant security deposit is used to pay for damage beyond normal wear and tear, a landlord can only charge the tenant for the remaining life of the item damaged.
For example, assume the range in the kitchen is 10 years old and is scheduled to be replaced in another 10 years. If the tenant causes a grease fire and the range has to be replaced, they are typically only charged for the remaining 50% of the appliance's useful life.
IRS Publication 527 Residential Rental Property and the U.S. Department of Housing and Urban Development (HUD) can both be used as guides to determine the life expectancy of various items in a rental property:
Window coverings: 3 years
Interior paint: 3 – 7 years
Carpeting: 5 years
Tile or linoleum: 5 – 7 years
Furniture: 5 years
Refrigerator: 10 years
Hot water heater: 10 years
Air conditioning unit: 10 years
Fence: 15 years
Range: 20 years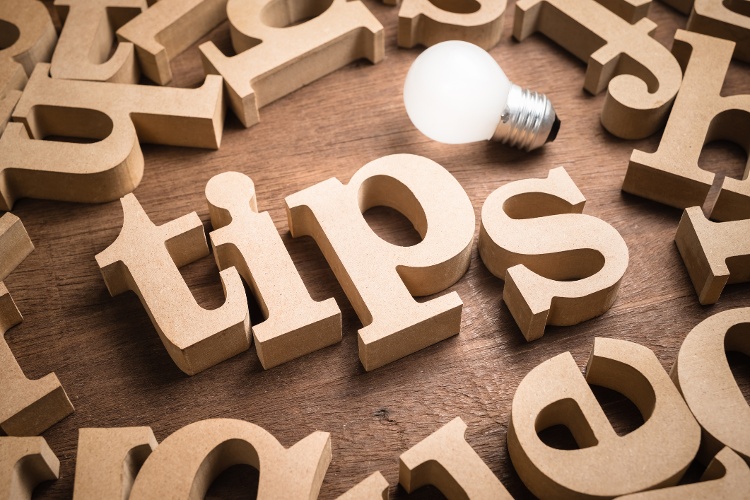 Tips to Keep Normal Wear and Tear Low
Of course, it's not uncommon for appliances and carpeting in a rental property to last much longer than expected. Landlords can minimize wear and tear and extend useful life by properly preparing a rental property and regularly performing routine maintenance:
Pets
Making your rental pet-friendly can be a good way to attract more tenants and generate extra rental income through fees and pet rent. However, even the best trained pet can have an accident, so replace any rugs and carpeting with tile or linoleum flooring.
Flooring
Floors and carpeting should be professionally cleaned between tenants, or as an incentive when the tenant renews their lease. Cleaning companies can work wonders with carpeting that has minor spots or stains, and can help extend the useful life of the floor coverings in a rental property.
Kitchens
When the time comes to update the kitchen, focus on kitchen renovations that help keep cooking areas clean and are easy to maintain. Laminate and solid surface kitchen counters are easier to clean, while gloss paint helps to prevent water and cooking odors from seeping into the walls.
Final Thoughts on This Topic
Normal wear and tear in a rental property occurs when items wear out due to routine daily use. Landlords are responsible for fixing items that break down due to normal wear and tear, but may be able to use part of the security deposit to pay for unusual damages caused by the tenant.
Landlords need to treat their tenants fair by understanding the difference between normal wear and tear in a rental property and damage caused by the tenant.