Last updated on March 1, 2021
The 2018 Single-Family Rental Summit brought together leading real estate experts to ask questions, discuss solutions, and engage in important conversations designed to push the industry forward. Team Roofstock returned with valuable insights and hot topics to share with real estate investors (post-conference roundup coming soon).
This year, Roofstock CEO Gary Beasley delivered the keynote address. Gary discussed the growing demand for single-family rental homes, areas of real estate that tech is disrupting, and what the future might look like.
Watch Gary's keynote address now or read some of the takeaways.
"Real Estate as a Service" - Roofstock CEO Gary Beasley, Single-Family Rental Summit 2018 from Roofstock, Inc. on Vimeo.
What is Real Estate as a Service? (REaaS)
Takes the concept of software-as-a-service (SaaS) and applies it to real estate

Consumers rent purpose-built software, services and infrastructure

Consumers only pay for what they use

Consumers transact in an e-commerce environment
Examples:

>>Related: 8 reasons to invest in rental property remotely
The demand for single-family rentals is growing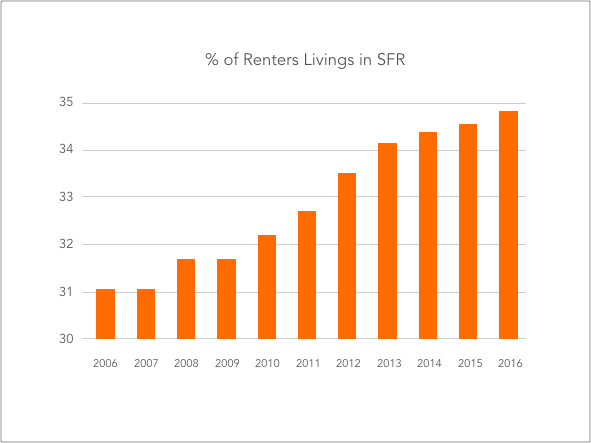 "Skate where the puck is going, as opposed to where it is. If you look at the dynamics of single-family rental, it's really, really positive. If you have 10, 12, 13 million new households being formed, they have to live somewhere." - Gary Beasley
SFR asset class overview

$4 trillion: Industry for existing single-family rental homes
13 million: New rental households by 2030
1 million: Homes trading hands to investors every year
$50 billion: Invested in SFRs by institutional players
Single-family rentals make up more than one-third of all U.S. rental properties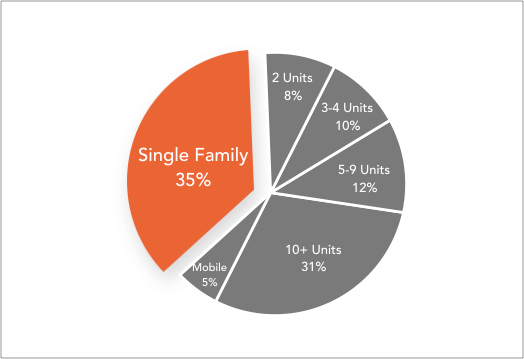 "You have a large segment of the U.S. population living in single-family homes, and it's becoming more popular. People want a quality living experience and being able to have the flexibility of renting has resonated with a lot of folks."

- Gary Beasley
>>Related: Millennials are moving to these markets faster than anywhere else
Other aspects of real estate that tech is disrupting
What might the future of real estate look like?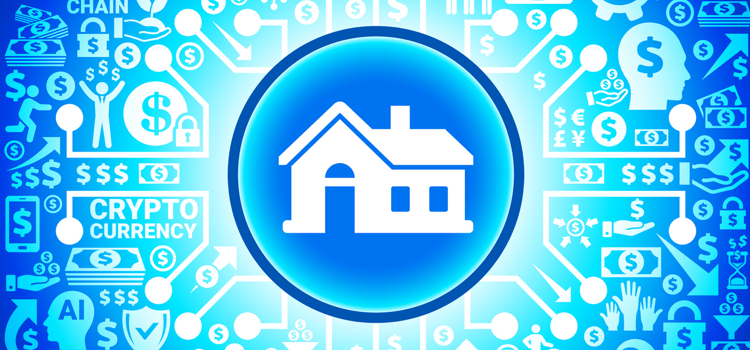 AI/machine learning making intelligent, tailored recommendations around portfolio construction and optimization, risk/return, and investing preferences

Modular construction/3-D printing of houses

Digital currencies that enable f

rictionless, instantaneous transactions for real estate

(for example, taking bitcoin and trading it for hard assets; blockchain potentially replacing our title recording system)
Removal of geographic constraints on real estate investing, owning, and operating
"About 93 percent of our [Roofstock] buyers live as least 250 miles from where they're buying...If you think about it from a diversification standpoint, it makes a ton of sense."

- Gary Beasley
Next up: