Last updated on August 3, 2022
The most successful real estate investors use software to analyze potential financial performance and make better deals.
There are plenty of high quality, cloud-based software solutions that cost very little or are absolutely free. Software specifically designed for the real estate industry makes it easy to choose the most profitable rental property based on key financial metrics.
In this article we'll explain how to find the best real estate investor software for your unique business needs.
Should you even use high tech software as an investor?
Managing one or two rental properties using a laptop and spreadsheet can be done, but quite frankly it isn't the most efficient or professional way to work in today's competitive world.
According to the Federal Reserve Bank, the majority of renters are under the age of 35. These are tenants who grew up with the internet and expect property owners to be as tech savvy as they are.
Today's innovative real estate investor software solutions help you scale up and grow your rental property business by:
Providing online solutions for listing and marketing
Processing tenant applications, running credit reports and background checks
Collecting rents and paying vendors
Analyzing potential real estate deals
Monitoring the financial performance of your entire real estate portfolio
By choosing the right investor software for your business you can streamline your operations, increase profits, and track the performance of your rental properties down to the last cent.
How to choose the software you need
Software for real estate investors comes in all shapes and sizes.
From a simple spreadsheet solution, to an all-in-one package like Avail, and Propertyware that's designed for managing more than 250 single-family rental houses, there's literally an investment software package for every investor.
Key questions to consider before you buy
When choosing the right real estate investor software for your specific needs, begin by asking yourself some fundamental questions:
What are your goals for the software package?
How well is your current system working?
What areas would you like to become more efficient in?
Do you prefer to be hands-on or automate as much as possible?
Are you looking for a mobile app, a desktop program, a cloud-based solution, or all of the above?
Choosing the right software solution for your needs
Once you have a better idea of what you're looking for, narrow down your options by comparing and contrasting each choice by:
Financial performance analysis tools such as annualized return, cap rate, gross yield, and cash flow
Pricing structure options including flat fee, per unit pricing, or tiered levels and packages
Opportunity to demo the complete software package so you can try it before you buy it
After-the-sale customer service and support options such as 24/7 telephone support, email, and online help desk with a guaranteed response time
Modules for marketing and presentation creation to create material for investors, lenders, and tenants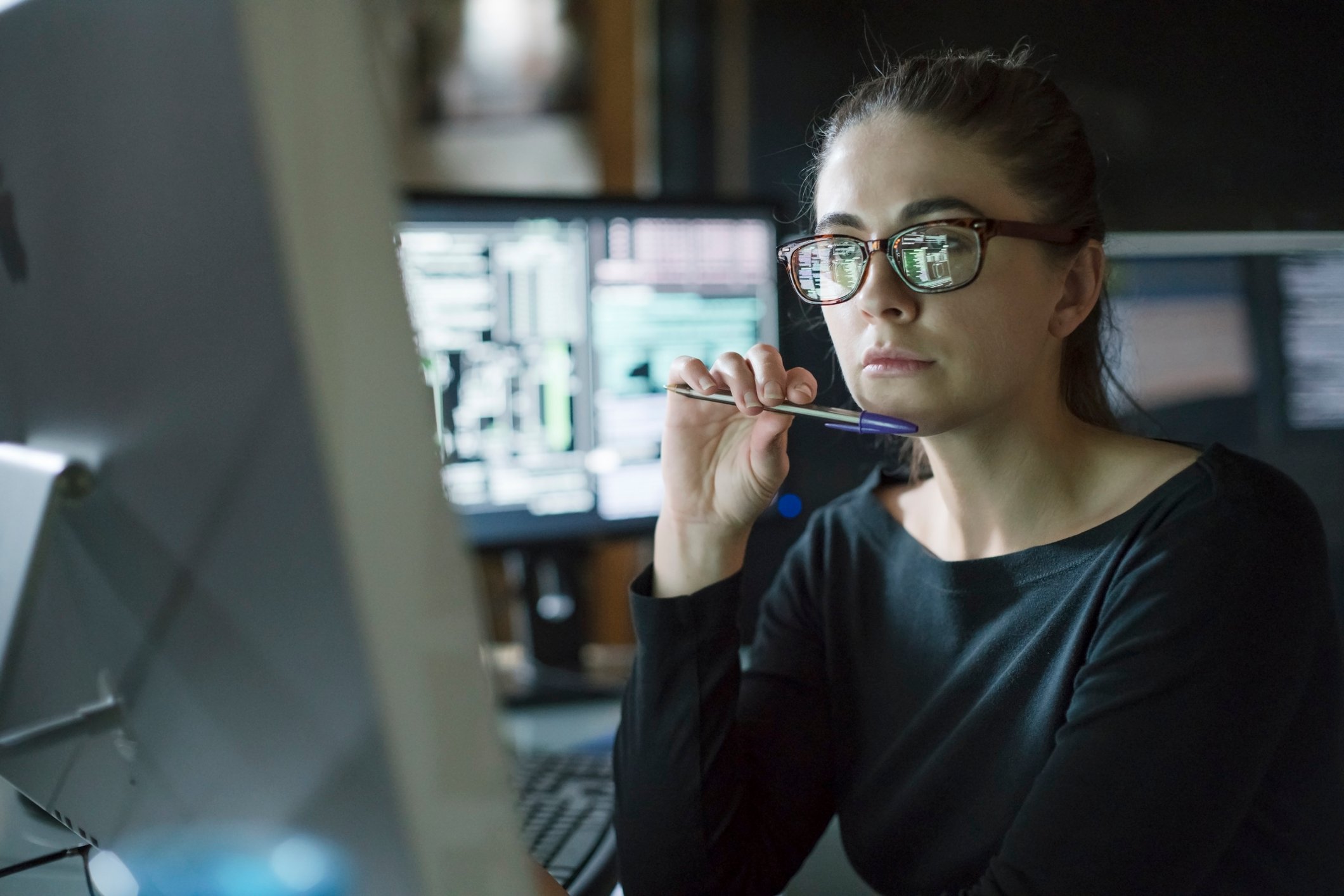 Analyzing real estate investments
Now that you have a better idea of what you need, let's look at some of the best software for analyzing real estate investments.
Property Evaluator
Overview: A good real estate investor software solution for Apple users that lets you evaluate potential investment property using the most important financial metrics including cap rate, ROI, and cash flow, with up to a 30-year performance projection for long-term financing.
Pricing: Several options depending on the number of properties, from a free iOS version up to $49 for the Mac version.
Website: http://www.propertyevaluator.com
RealData
Overview: The software solutions from RealData help you evaluate potential real estate investments like a pro and make informed decisions before investing your capital. Product options include real estate investment analysis professional and express, commercial/industrial development, comparative lease analysis, and a 16-module real estate calculator.
Pricing: Software bundles range from $209 to $1,499 with individual packages priced from $85 for a 30-day license.
Website: https://www.realdata.com
RealNex
Overview: An all-in-one investment software package for real estate investors combining property analysis and marketing. Key modules in the RealNex suite of tools include CRM, transaction management, analytics, presentations, and marketing.
Pricing: Starting at $169 per month to $129 per month with an annual commitment.
Website: https://www.realnex.com
TheAnalyst PRO
Overview: Commercial real estate analysis software with different modules such as: Analysis reports including investment, loan amount analysis, and target CAP rate analysis; Property reports include location risk analysis and demographic analysis; and Investment Calculators for CAP rate, cash-on-cash, GRM, TVM, IRR, NPV, plus a 1031 exchange calculator.
Pricing: $599 per year paid annually.
Website: https://www.theanalystpro.com
Investor software for rental property management
It's usually a good idea to hire a local professional property management company to handle your rental property. However, when they're just starting out, some investors like to take care of their own management to learn the business before they delegate.
Here are five of the best investor software packages for rental property management.
Stessa
Overview:

Stessa

offers a way to keep track of your rental property performance, finances, and create a paper trail all in one place. Features include tracking unlimited rental properties, automated income and expense tracking, and exporting tax-ready financials. You can also use Stessa to collect rent online. Even if you're already using a local property manager, the software can still be used to track your personal business expenses that may not show up on your rental property P&L.
Pricing: Free
Website: https://www.stessa.com/
Appfolio
Overview: Cloud-based property management software designed for all types of property including single-family, multifamily, student housing, commercial property, and an entire rental property portfolio.
Pricing: Residential pricing begins at $1.25 per unit per month with a minimum monthly fee of $250.
Website: https://www.appfolio.com/
Avail
Overview: Built specifically for DIY landlords to help find tenants, view credit history, sign leases, collect rents online, track maintenance, and analyze rent prices. Tenants pay application and background check fees, processing fees for rent payments, and are able to purchase renters insurance through Avail.
Pricing: Unlimited plan is $0 per unit per month, and the Unlimited Plus plan includes premium features such as next-day rent payments, custom tenant applications and leases, and a property website for $5 per unit per month.
Website: https://www.avail.co
Buildium
Overview: Customized property management solutions for rentals, student housing, affordable housing, and HOAs. Features include property accounting and online payments, document storage, maintenance request tracking, renters' insurance for tenants, rental applications and tenant screening, and a free customizable website for rental listings.
Pricing: Begins at $47 per unit per month plus additional fees for electronic leases, tenant screening, and online payments.
Website: https://www.buildium.com
Rentometer
Overview: One of the biggest mistakes an income property investor can make is under- or over-charging on the rent. Rentometer helps maximize rental income and cash flow by comparing the current rent with other local properties. By entering the address of a property, number of bedrooms, and current rent landlords can make sure they're not leaving money on the table or losing great tenants because the rent is too high.
Pricing: Free for a QuickView 7 day access with paid plans starting at $19 per month.
Website: https://www.rentometer.com
TurboTenant
Overview: Streamlines the entire rental process for marketing, tenant screening, applications and online rent collection. Rental marketing services include automatic postings across dozens of websites, professional flyers, lead tracking, application screening, lease preparation, and document storage.
Pricing: Free for landlords with premium services at an additional fee based on area. Tenants pay an application fee plus online rent payment fee.
Website: https://www.turbotenant.com

Productivity and Communication
Automating your rental property business helps you to maximize the amount of time you have for money-making activities instead of squandering valuable resources on back-office busy work.
Here are four tools that help you to increase your productivity and improve your communications:
DocuSign
DocuSign is the official and exclusive eSignature provider for the National Association of Realtors (NAR). So, if real estate agents and brokers use DocuSign, you can too. Back in 2000, the U.S. passed the ESIGN Act, making electronic signatures legally binding in every state and territory governed by federal law.
Using DocuSign in your real estate business can help you:
Sign forms and documents such as listing agreements, purchase contracts, and disclosures faster and more efficiently
Improve transaction management including checklists and approvals for tenant move-outs and move-ins, and help teams collaborate in a secure digital workspace
Website: https://www.docusign.com/industries/real-estate
Dropbox
Dropbox utilizes an easy drag-and-drop system that works on any device to store files and share documents in the cloud. You can access documents offline using the DropBox app for your smartphone, automatically upload photos and videos, and create unique sharing permissions to control who sees what.
Website: https://www.dropbox.com/
Google Drive
Google Drive is like having a giant disk drive in the sky. Drive operates through an integrated software-defined network in more than 200 countries around the world. Some of the key benefits of using Google Drive for your real estate investing business include:
Uploading and sharing documents with multiple collaborators via Google Group
Share multiple files simultaneously
Convert documents created with other programs into Google Drive
Use apps integrated into Drive to edit photos, make diagrams, and build 3D models
Google Drive also fully integrates with Google G Suite tools such as Gmail, Google Voice, Google Calendar, and Google Maps.
Website: https://www.google.com/drive/
Slack
The name Slack stands for "Searchable Log of All Conversation and Knowledge" according to the CEO and cofounder of the company. The cloud-based app makes it easier for real estate investor teams to communicate, collaborate, and work much more efficiently. Google Drive, Office 365, and many other applications fully integrate with Slack.
Slack is organized around two key concepts: Teams and Channels. Teams can include people such as your local real estate team for each market, vendor network, or real estate investing group. Channels can be created for a specific property, theme, or topic such as deals wanted.
Website: https://slack.com
Final thoughts
The right real estate investor software will make your life as a rental property investor easier and your deals more profitable. As property prices continue to rise and markets become more competitive, automating your real estate business can also help you to stay on top of the next investment wave:
Real estate investor software solutions help you to analyze potential deals, automate the tenant application process, collect rents and pay vendors online.
Software for analyzing real estate investments includes RealData, Roofstock, and TheAnalyst PRO.
Some of the best software packages for rental property management are AppFolio, Stessa, and TurboTenant.
Solutions to automate your rental property business include Google Drive, DocuSign, Dropbox, and Slack.