Last updated on May 28, 2021
When you brag to your next-door neighbor about how well your rental property is doing, the odds are you're not talking about your accounting software.
However, all of the things that make your rental property a success – rising rental income, reduced expenses, and a robust return on investment – are all the result of having great rental property accounting software.
Real estate investors who don't use software to help with their accounting often have property that doesn't perform as well as it could. Tax deductions get overlooked, rental income streams are lower, and expenses are much higher than they should be.
Why Use Rental Property Accounting Software?
Rental property accounting software simplifies your life as a real estate investor. Routine bookkeeping takes just a few minutes each month, tracking receipts and paying bills is much less of a chore, and generating tax-ready financial statements at the end of the year can be done with just the push of a button.
There's a lot of accounting software on the market today, from services with a monthly billing or annual membership fee to some pretty amazing accounting software that is absolutely free.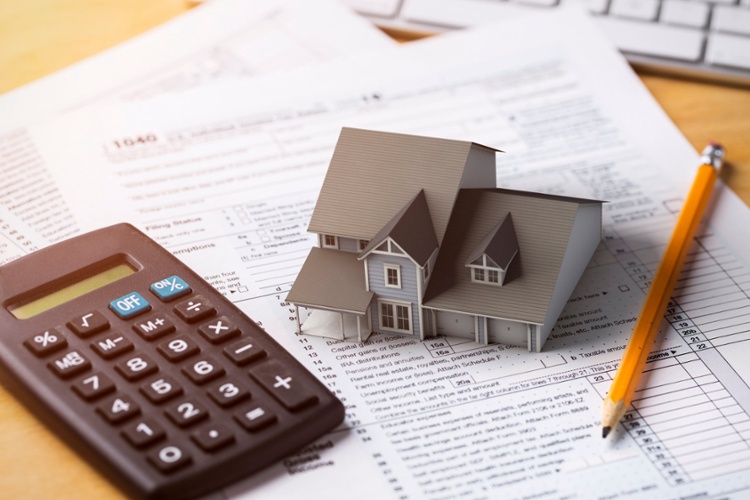 Top Rental Property Accounting Software Programs
Stessa
Stessa is a cloud-based digital platform created by real estate investors for real estate investors. Property owners can manage, monitor, and communicate the performance of real estate assets with partners or tax preparers.
Simply enter your property address, connect accounts, and run reports with a single click. Features include a performance dashboard at the portfolio and property levels, automated income and expense tracking, secure document storage, and unlimited monthly reports.
Pricing is free with premium services such as rental analysis and mortgage financing available for a fee.
Buildium
Buildium rental property accounting software is a good match for professional real estate investors with large property portfolios.
Property owners can manage accounts receivables and payables, view payments and deposits, sync and reconcile bank accounts, generate monthly and year-end financial reports, and even e-file Form 1099s for independent contractors.
Billing begins at $50 per month after a 14-day free trial.

FreshBooks
FreshBooks is a cloud-based accounting software system that helps real estate investors grow revenues and boost ROIs. Users can send invoices, monitor expenses, and collect rent payments online.
The software is an all-in-one accounting solution for rental property owners to manage every bookkeeping need, including recurring invoices for rent payments, late payment reminders for tenants, and auto-billing rent payments to speed up cash flow.
Billing begins at $108 per year for up to 5 clients, after a 30-day free trial.
Landlord Studio
Property owners can screen tenants, collect rent online, track income and expenses, reconcile bank transactions, and generate financial reports with Landlord Studio.
Users can set up recurring expenses, access and view transactions directly from bank feeds, and smart scan receipts for upload and storage. Landlord Studio's advanced financial reporting includes over 15 customizable reports designed specifically for landlords.
Pricing begins at $5.99 per month on annual billing for up to three units.

AppFolio
AppFolio offers a full suite of accounting features so that you can pick and choose the modules you want to use. The software is good for beginning real estate investors who don't have an accounting background, and for professional bookkeepers and accountants.
AppFolio charges an onboarding fee based on the number of properties in your portfolio, along with a minimum monthly fee of $280.
Property Matrix
Property Matrix designed their rental property accounting software with simplicity in mind. Investors can manage a full set of books online with 100% built-in accounting capabilities.
Features include ACH and credit card processing, enterprise-class accounting, and comprehensive document management.
Standard pricing starts at $400 per month for up to 250 units.

QuickBooks
QuickBooks is one of the best-known general-purpose software solutions used by all types of businesses. Real estate investors can track income, manage expenses, and generate routine financial reports including income statements and balance sheets.
However, because QuickBooks is a general accounting software solution, it doesn't offer many real estate-specific features that many rental property investors need.
Pricing begins at $20 per month.
ZenLord Pro
ZenLord Pro's goal is to make being a landlord easier. This free software for landlords includes online rent collections, rental property accounting, tenant screening, and more. Every transaction occurring through ZenLord Pro is automatically tracked and categorized.
Property owners can sync bank accounts to track revenues and expenses, as well as mortgage payments and property taxes.
ZenLord Pro offers a free plan, with the most popular plan priced at $11.99 per unit per month.

Quicken Rental Property Manager
Quicken is an accounting software solution designed for personal and business use. Beginning real estate investors, property management companies, and rental property owners with large portfolios use Quicken to simplify managing rental property.
The rental dashboard shows property status at a glance, where investors can track tenant rent payments, monitor bank accounts and property value, and keep tenant information and lease documents all in one place.
The Premier Plan used to maximize investments is priced at $70.19 per year.
Visit Quicken Rental Property Manager
REI Hub
REI Hub is specifically designed for rental property owners who want to take the stress out of bookkeeping.
After signing up for REI Hub, simply add your property details, add accounts such as rental bank and mortgage loan, and start keeping your books. Rentals are tracked on a property-by-property basis and at the entire portfolio level.
Pricing begins at $30 per quarter after a 30-day free trial.

Yardi Breeze
Yardi Breeze is another cloud-based rental property accounting software solution used by landlords with beginner or advanced accounting experience.
Features include online rent collection, billing and invoicing, accounting management, and integration options with QuickBooks and other accounting software. Yardi Breeze can be used for single-family and multifamily rentals, commercial properties, and mixed-use buildings.
Pricing begins at $1 per unit per month with a $100 monthly minimum.
Rent Manager
Rent Manager is a complete accounting software solution that enhances and streamlines the entire rental property accounting process. Features include accounts receivable and payable, payments, electronic reconciliations, budgeting and financial reporting, and utility billing to tenants.
Signing up for a demo is free, but you will need to contact the company directly for current pricing plans.

MRI Software
MRI Software partners with over 140 products and service providers to meet the unique needs of every rental property investor. Rental property accounting features from MRI include tenant screening and lease templates, online rent collection, rent and vacancy tracking, and credit risk management.
The software is best suited for multifamily owners and operators, and commercial real estate investors. Pricing varies based on the products and services selected.
Rentec Direct
Rentec is designed for landlords who want to do their own property management and accounting.
The Rentec Pro software features full bank, property, and tenant accounting, along with tenant screening, vacant property marketing, online rent payments, and a mobile app for tenants to make rent payments and maintenance requests.
Pricing begins at $35 per month for one unit, after a free 2-week trial period.
TenantCloud
TenantCloud is a full-service rental property accounting and management solution for real estate investors. Features include online rent payments and full accounting, online tenant screening and rental applications, and on-demand printable reports.
TenantCloud offers a free forever trial, with the most popular solution priced at $35 per month.
Zillow
Zillow's rental income and expense worksheet offers a basic accounting spreadsheet for real estate investors. Property owners can manage their bookkeeping with an easy-to-use Excel spreadsheet that's fully customizable to meet the needs of every investor.
The worksheet is designed for owners with one to five properties, with sections that automatically calculate gross income, net income, and total expenses for each rental property.
Zillow also offers the Zillow Rental Manager to set up online rent payments.
Wrapping Up
All types of businesses use accounting software to monitor income and expenses. However, rental property owners have unique needs such as tenant screening and online billing, late fee notice and collection, tracking refundable security deposits, and bank reconciliation.
The best rental property accounting software helps real estate investors to improve cash flow, strategically reduce operating expenses, and increase ROI year after year.