Last updated on May 28, 2021
People expect to make more purchases online this year than ever before, according to a survey published by McKinsey & Company. With modern technology available today, there's no reason for tenants to be collecting rent payments in cash or waiting for a check in the mail to finally arrive.
Keep reading to learn how online rent payments can help make your rental property business run more efficiently, along with some of the best tools for collecting tenant rent payments online.
Why Landlords Should Accept Rent Payments Online
One of the biggest concerns property owners have is getting the tenant to pay the rent on time.
Lease contracts contain negative incentives such as late fees and the right to evict if a tenant pays the rent late. But the fact is that the longer it takes a tenant to pay the rent, the greater effect it has on the landlord's own expenses of operating the property and paying the mortgage.
Instead of making the tenant worse off with penalties such as late fees, many landlords are using online rent payment tools as a positive incentive to help tenants pay the rent on time.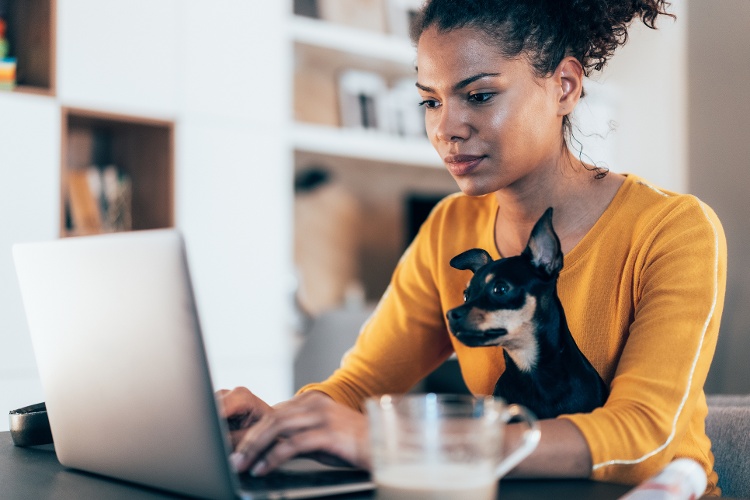 Benefits of Online Rent Payment
There are five main benefits of accepting tenant rent payments online:
1. Receive rent payments sooner
The sooner the rent payment from the tenant settles in your account, the faster you'll be able to pay your own bills. While it can take two or three days for an ACH electronic transfer payment to be available in your account, many banks will make the funds available the next business day.
Online rent payments also eliminate the tenant's excuse that the check is in the mail. If it takes three days for you to receive their check and another few days for the tenant's rent check to clear, that's an entire week that you won't have use of the funds due to mail and bank delays.
2. Schedule automatic payment each month
According to the Federal Reserve Bank of Atlanta, over 43% of consumers pay their bills online, including the rent. When you look at the old-fashioned way of paying by check, it's easy to understand why tenants and landlords like making and receiving automatic payments each month.
When tenants pay the rent by check, they have to mail it or someone has to go to the property to get it, then you have to go to the bank to make a deposit, and then you have to manually record the recent receipt in your accounting journal. That's a lot of wasted time and effort for something that can easily be automated like paying the rent online.
3. Landlord dashboard for monitoring real-time receipts
Another benefit of online rent payment is that landlords (and tenants) can see the status of rent payments in real time. Some systems will even send you an automated alert when the rent is received and the money is available in your account.
Many payment systems also export data to your favorite accounting software. Automatic syncing to your accounting system allows you to completely bypass the mundane task of having to manually data enter a tenant's rent payment each and every month.
4. Make rent payments safer
Online systems are also one of the most secure ways for a tenant to pay their rent. Paper checks contain account information and the tenant's signature, which makes a check sent through the mail an ideal target for fraud.
Granted, it's not the landlord's problem if the tenant's identity gets stolen. But tenants will appreciate the fact that you're helping to eliminate the risk of fraud by having the tenant make rent payments online.
5. Minimize late fee charges with payment reminders
Many people have paid a bill late at one time or another. CitiGroup notes that the #1 reason for paying late is simply that people forget. An online rent payment system can help jog your tenant's memory with payment-due reminders and recurring payment scheduling.
Thanks to the growth of e-commerce, people are used to using convenient methods such as eCheck, debit cards, credit cards, and PayPal to make rent payments online. In fact, some of the best online rent payment tools have mobile apps that allow tenants to pay the rent directly from a smartphone.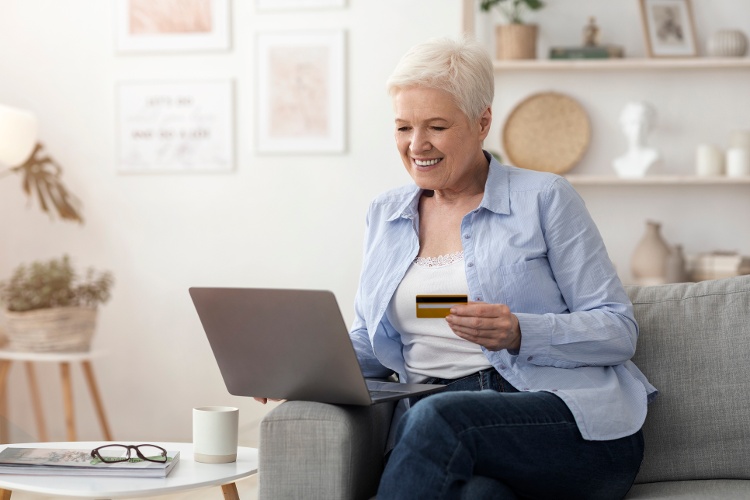 Online Rent Payment System Features
There are online rent payment tools to fit the needs and budget of every rental property owner. As you research your options, be sure to keep these important online rent payment features in mind:
Send automatic reminders to tenants about rent amount due and the due date
Smartphone app that makes it easy for a tenant to pay the rent directly from their phone
Options for paying the rent with an ACH electronic transfer, or a debit or credit card
Ability to make a one-time rent payment or regular monthly recurring rent payments
Notification of late or missed rent payments
Automatically calculate credits for overpayment or charges for late fees
Some online rent payment systems also allow the landlord to accept partial rent payments. However, be sure to think carefully before using this option.
If you're in the middle of an eviction and the tenant only pays part of the past due rent, you'll likely have to start the entire eviction process all over again.
Best Online Rent Payment Tools
Online rent payment tools generally fall into one of three categories: 1) Rent payment transfer apps, 2) Rent payment only tools, and 3) Full service property management software with an online rent payment tool:
Rent Payment Transfer Apps
Rent payment applications allow a tenant to directly transfer the monthly rent payment into your account. They're a simple solution for receiving tenant rent payments online.
PayPal Invoicing
PayPal Invoicing lets you set up recurring or one-time invoices for the tenant's monthly rent. When the tenant receives their invoice they can pay the rent using their own PayPal account. Then you can transfer their rent payment directly to your bank account.
Zelle
Zelle is another easy way for tenants to pay their rent online. While the service doesn't offer automated invoicing, the rent is normally the same amount every month. Zelle allows money transfers between almost any U.S. bank account within minutes by using only an email address or mobile phone number.
Venmo
Venmo is an online payment transfer app owned by PayPal. The app acts as a digital wallet and links to a bank account, debit card, or credit card. Unlike PayPal and Zelle, rent payments made using Venmo could take several days to transfer to the landlord's account, which means that tenants will have to send their rent payment a few days in advance to avoid paying late.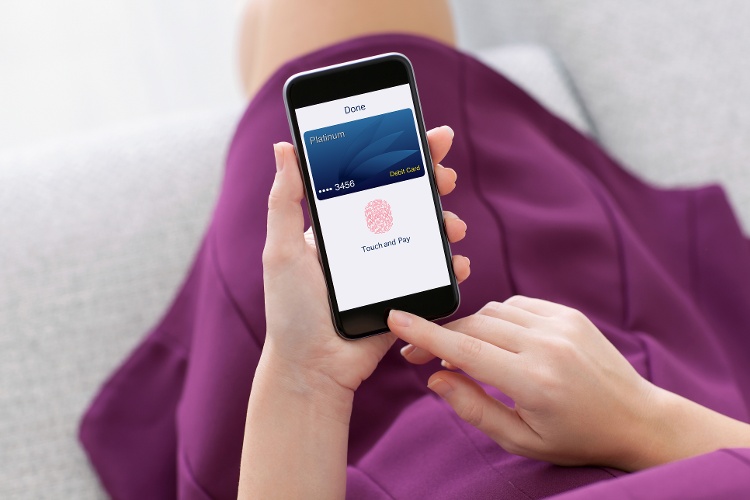 Online Rent Payment Only Tools
Online rent payment tools are a good choice for landlords who want the convenience of an online payment software program without all of the other bells and whistles that full-service programs offer.
Zillow Rental Manager
Zillow Rental Manager makes paying and collecting rent more convenient for tenants and landlords. Rent payments are directly deposited into your account, and renters can set up autopay without having to worry about paying the rent late. In addition to online rent payment, Zillow offers options services including listing vacant property, screening tenants, and signing a lease.
RentTrack
RentTrack lets tenants pay rent online with ACH or credit cards with funds transferred directly into your account within one business day. The service incentivizes tenants to pay their rent online and on time by reporting rent payments to all three major credit bureaus, including Equifax and TransUnion.
PayRent
PayRent is an online rent payment tool that eliminates the hassles of collecting rent. The software features include express funding, automatic late fees, rent reminders, scheduled auto-pay, rent reporting and tracking, multiple payment methods. Landlords can also disallow partial rent payments, and absorb the transaction fees to reward tenants who pay their rent early.
Cozy
Cozy is a free service for landlords who want to collect rent from tenants online. The service also offers additional free à la carte features such as syndicating listings on Doorsteps and Realtor.com, online applications and tenant screening, expense tracking, and processing maintenance requests from tenants.
Full Service Software With Online Rent Payment Tools
Real estate investors with multiple rental properties in their portfolios may find that using a full-service property management software system for online rent payments is the best choice.
In addition to accepting rent payments online, you can also organize and manage your rental properties even when you use a local property manager.
AppFolio
AppFolio users are required to have at least 50 units under management, making the service a good choice for property management companies and larger rental property investors. In addition to collecting rent online, Appfolio property management software includes solutions for accounting, maintenance, marketing and leasing, and portfolio management and growth.
Buildium
Buildium is another full-featured property management software system that integrates online rent payments with additional services that today's tenants expect. Buildium software includes modules for online payments, accounting, maintenance requests, tenant announcements, and online document storage.
Rentec Direct
Rentec Direct offers a full array of features including vacant property marketing on rental listing sites like Zillow and Apartments.com, tenant screening reports, income and expense tracking, and full property accounting. Rentec's mobile app for tenants includes a portal for tenants to pay the rent, submit maintenance requests, and view rent payment history.
Final Thoughts
A growing number of tenants today are attracted to tech-savvy landlords offering online rent payment options. By allowing your tenants a way to pay their rent online, you'll be giving them what they want and need, helping to improve tenant retention, and improving your monthly cash flow instead of waiting for the rent check to arrive in the mail.