Last updated on November 22, 2021
Affordable housing is becoming increasingly difficult for tenants to find, creating potential opportunity for real estate investors.
More than 5 million low-income households live in public or privately-owned assisted housing, yet the number of affordable homes for renters has actually been decreasing over the years, according to a blog post from The White House.
The Section 8 housing program encourages landlords to provide affordable rental housing. Landlords receive guaranteed rent payments each month, along with prescreened tenants, courtesy of the federal and state governments.
In this article, we'll discuss how the Section 8 program works and how to apply, along with the benefits of becoming a Section 8 landlord.
---
Key takeaways
Section 8 refers to the Housing Choice Voucher program from HUD.
A monthly housing subsidy is paid directly to a landlord by the local public housing authority (PHA) that administers Section 8.
Advantages to being a Section 8 landlord include guaranteed rent, tenants that have been initially screened, and a waiting list of applicants when a home becomes available.
To have a rental property approved for Section 8, a landlord must apply with the local PHA, pass an inspection, and follow the guidelines to rent to a qualified tenant.
---
What is Section 8?
Section 8 refers to the Housing Choice Voucher program funded and administered by the U.S. Department of Housing and Urban Development (HUD).
Rather than directly providing affordable public housing, Section 8 provides a rent subsidy for low-income families, the elderly, and disable people so that they can afford housing in the private market.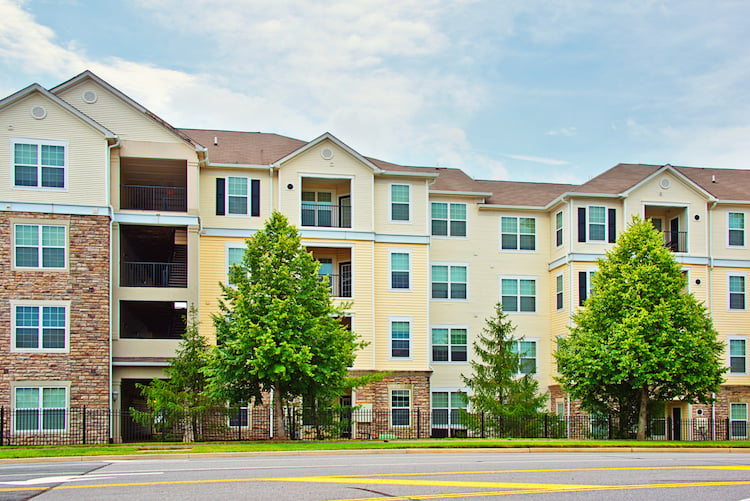 How Section 8 works
Here's an overview of how Section 8 works, according to HUD:
Participants are free to choose housing that best meets their needs, such as single family rental homes, townhouses, and apartments, as long as the housing meets acceptable health and safety standards. Choice of housing is not limited to units located in subsidized housing projects.
Housing choice vouchers used in Section 8 are administered by public housing agencies (PHAs) in each city or state.
PHAs receive funds from HUD to administer the Housing Choice Voucher program Section 8 locally.
A PHA issues a housing voucher to a family, and the family is responsible for finding a suitable home and reaching an agreement on the lease terms with the landlord.
Rental units occupied by Section 8 tenants must meet minimum health and safety standards that are determined by the local PHA.
Homes rented to Section 8 tenants using a housing voucher are inspected before the tenant moves in, then every 1-2 years thereafter.
A housing subsidy (rent) is paid directly to a landlord by the PHA on behalf of the tenant, and the tenant is responsible for paying any difference between the monthly rent and the subsidy received by the landlord.
For example, assume a landlord has a 3-bedroom home in Phoenix approved for the Section 8 Housing Choice Voucher program.
According to the Fair Market Rents Documentation System from HUD, the fair market rent for 2022 is $1,825 per month in the Phoenix-Mesa-Scottsdale MSA. If a Section 8 tenant has a housing voucher for $1,500, a landlord would receive $1,500 from the local PHA and the tenant would be responsible for the remaining $325 each month.
Advantages to being a Section 8 landlord
With affordable housing in increasingly short supply, many owners are wondering if they should become a Section 8 landlord. In addition to helping the local community, a landlord may benefit from having a consistent supply of tenants for a Section 8 home.
Here are some of the potential advantages to being Section 8 landlord:
1. Predictable rental income
The portion of the monthly rent received from the local public housing agency is guaranteed income, because the rent is coming from Section 8 and not from the tenant. That means worries about late or missed rent payments are greatly reduced, at least for the rent amount from the PHA.
2. Annual rental increases
Landlords may be able to raise the rent each year, based on the change in the local fair market rent as determined by HUD. For example, a landlord with a Section 8-approved 3-bedroom home in the Miami, Florida metropolitan is allowed to raise the rent by 7.4% for the upcoming year (2021 vs 2022).
3. Tenants initially screened
Before being accepted into the Section 8 program, a tenant must undergo pre screening conducted by the local PHA. Adult applicants are required to have their income verified, pass a criminal background check, and be tested for drug use. However, even though a tenant must meet certain standards to receive a housing voucher, a landlord may still wish to conduct their own tenant screening.
4. Low vacancy and turnover
Most cities around the country have a waiting list for Section 8 rentals. When a home does become available, there may be a number of potential tenants applying for the same home, especially in an area where the demand for Section 8 housing exceeds the supply. Because of the consistent demand for Section 8 approved homes, tenant turnover is usually relatively low, which helps to make rental income and turnover costs more predictable for a landlord.
5. Minimal advertising
In addition to most markets having a waiting list of tenants looking for a Section 8 home, many PHAs offer a free website where a Section 8 landlord can list an approved home for rent. Advertising and marketing costs are reduced, because the home is immediately targeted to pre-qualified applicants.
Hurdles to being Section 8 landlord
Being a Section 8 landlord can also come with its own unique set of hurdles. Despite these hurdles, however, it's important to bear in mind that many states prohibit landlords from considering a tenant's source of income when making a rental application decision--including their reliance on Section 8 or other housing benefits.
1. Move-in and annual inspections
Homes eligible for Section 8 housing choice vouchers must meet the standards set by HUD's Real Estate Assessment Center (REAC). REAC inspections are conducted by qualified inspectors who work with the local PHA.
Homes are inspected before a tenant moves in, then every 1-2 years thereafter. A Section 8 landlord is required to make any repairs deemed necessary by an inspector to meet HUD's Housing Quality Standards (HQS).
2. Initial delay in rent payment
When a new Section 8 tenant moves in, the first rent payment from the local PHA may be delayed 1-2 months due to processing delays. Because of the delay in the initial payment, a Section 8 landlord must have enough cash on hand to pay the mortgage and operating expenses for the first several months.
3. Limit to annual rent increases
HUD determines the annual fair market rent in each real estate market, and the amount that the rent can be increased. That effectively puts a cap on how much rent a landlord can charge a Section 8 tenant.
For example, assume HUD determines that the fair market rent is $1,500 per month even though market rents are actually $1,800. The most a landlord can charge a Section 8 tenant using a housing voucher is $1,500 per month.
4. Government rules and regulations
There are always rules and regulations a rental property owner must follow, and the Section 8 program is no exception.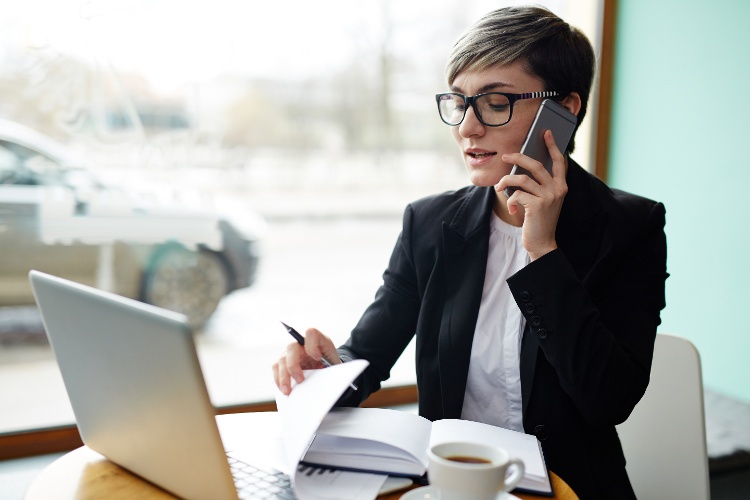 How to become a Section 8 landlord
The first step to becoming a Section 8 landlord is to contact the local public housing authority. HUD maintains a list of PHA contact information for each city and state. To apply for the Section 8 program, a PHA will require some general information about the landlord and the property including:
Landlord name and address.
Property address and type (such as single family, townhome, or multifamily).
Monthly rental rate.
Proposed lease start and end date.
Utilities (if any are included).
If the local PHA believes that the asking rent is too high, a landlord may be required to lower the monthly rent to meet HUD's fair market rent standards.
After reviewing a landlord's application for Section 8, the PHA will schedule a time to inspect the rental property. A home will need to be in a decent, safe, and sanitary condition in order to meet the minimum requirements for Section 8.
Typical items that HUD inspectors look for include:
Doors and windows function and lock properly.
Refrigerator and kitchen stove in working condition.
Bathroom with a sink and tub/shower that works.
No plumbing leaks or peeling paint.
Hot and cold water run properly.
Electrical outlets and light switches have covers.
Emergency or fire exit is not blocked, such as through a window.
Clothes dryer (if supplied) is venting to the outside.
If the rental unit does not pass inspection, a landlord will be required to make any needed repairs.
Once the unit is rent-ready, a landlord and the local PHA office will sign a series of documents to allow a landlord to receive rent from a housing voucher. Most PHA offices will help a landlord to market the property to find potential tenants for a Section 8 property.
Final thoughts
Participating in Section 8 can be beneficial for both a landlord and a tenant. By using a Housing Choice Voucher, a tenant is able to rent a nice home in a safe area with HUD paying a landlord for a large portion of the rent, or sometimes the entire amount.