Sales activity in the Metropolitan Detroit housing market is in the triple digits, making it the ideal time to sell your rental property in Detroit. Listing prices are growing fast and inventory is still very tight, with buyers attracted by the city's impressive growth stats:
Over the past year, population growth has remained stable, with median property values and household incomes on the rise (Data USA)
Home values in Detroit have more than doubled over the past eight years, creating the perfect opportunity to cash out by selling your rental property in Detroit (Zillow)
Rents in Detroit are slowly but surely increasing, an important real estate market statistic to know when selling to a buy-and-hold rental property investor (RENTCafé)
Rental property investors love markets like Detroit with predictable growth over the long-term. But before you rush to market, make sure to understand all of the options for selling your rental property in the greater Detroit area.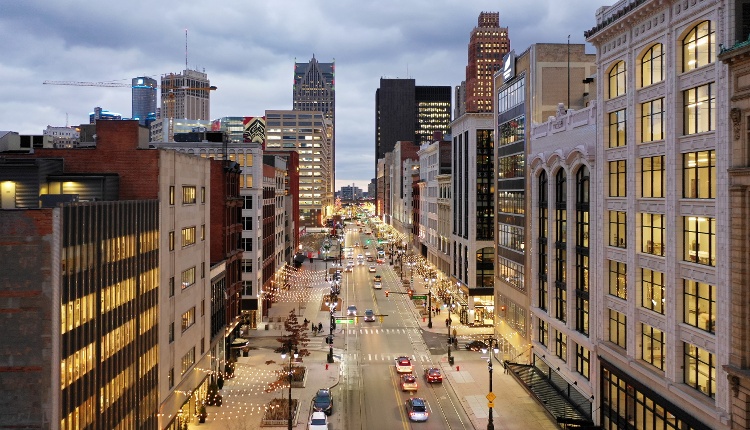 Your Options for Selling Rental Property in Detroit
Many rental property owners are pleasantly surprised to learn that they can sell their place with or without a tenant. However, if you do have a tenant in place, there are two important things to do before asking the tenant to leave:
Review your current lease and see what your options are. Some rental property contracts allow the owner to cancel with or without cause as long as the correct process is followed and the tenant is treated fairly.
Research the landlord-tenant laws in Michigan to learn about the rules you need to follow. Some states are so tenant-friendly that it might make more sense waiting until your lease is about to expire before marketing your rental property for sale.
Once you know where you stand, the next step is to consider all of the options for selling your rental property in Detroit:
1. Sell to your tenant
If you're looking for a quick and easy way to sell your rental property in Detroit, consider selling to your tenant. People who have been renting from you for a long time probably don't want to move, and you'll be able to save money by not paying a big real estate commission.
When you sell to your tenant, make sure they get preapproved for a mortgage right up front, and use the real estate purchase contract to make sure the rights of the seller and the buyer are fully protected.
2. Pay the tenant to leave early
Cash for keys is a popular tactic you can use if you're trying to get the tenant to leave before their lease ends. Offering an incentive such as paying for their moving expenses or helping with the security deposit in their new place can make it easier to sell your rental in Detroit. You'll be able to make any needed repairs and attract buyers that are willing to pay top dollar for your property.
3. Wait for the lease to expire
If there isn't a lot of time left on the lease you might just want to wait for the lease to expire. Be sure to check the renewal clause of the contract, because in some states you need to advise the tenant that you won't be renewing the lease. As the lease comes to an end, you can begin marketing your rental property for sale in Detroit so that there isn't a lot of downtime between the tenant vacating and your close of escrow.
4. Sell with the tenant in place
Many real estate investors place a premium on a rental property with a tenant in place. Keeping your tenant can be a win-win for both you and the buyer, especially when you use an online listing website like Roofstock that has plenty of investors looking for turnkey houses in Detroit with a tenant in place:
No loss of income since the rental income cash flow belong to you until the day escrow closes
Reach a global audience of qualified real estate investors who are serious about buying your rental property instead of only buyers located in Detroit
Increase your bottom line by paying a lower real estate commission (3% versus the typical 5% - 6% fee)
See what rental properties in Detroit similar to yours are selling for by using the Roofstock Marketplace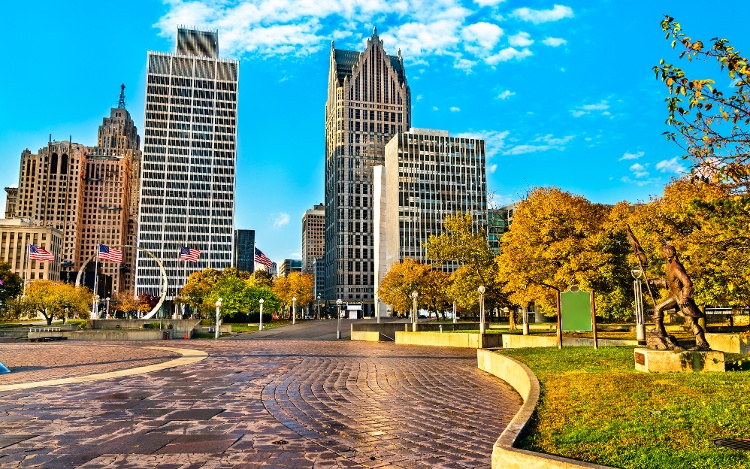 What You Should Do Before Selling Rental Property
Even though there's strong demand from buyers for rental property in Detroit, it's important to know a few important things if you want to sell your property fast and for the best price:
Assemble a buyer package for your rental property that contains important documents such as your P&L, rent roll and current lease, history of all maintenance and repairs, along with a list of all capital improvements.
Professionally inspect the property before you put it on the market so that you can identify and take action on items that need to be repaired.
Maintain the property while it's on the market so that your buyer knows it will be easy to rent out right away.
Tell your tenants that the property is on the market for sale, and explain to them how showings will be handled and how their security deposit and lease will transfer to the new owner.
Consider conducting a 1031 tax-deferred exchange to defer the payment of your capital gains tax by investing in another rental property anywhere in the U.S.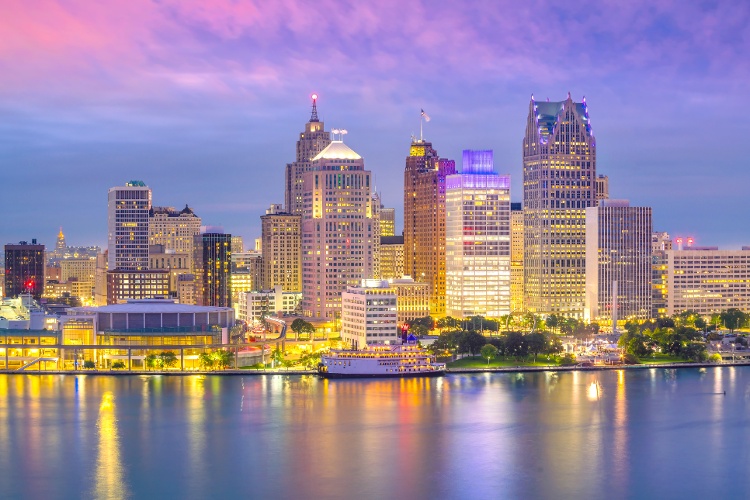 How to Price Your Investment Property for Sale in Detroit
Selling your rental property in Detroit for the best possible price means having to think like an investor. Buyers want to pay a fair price per square foot, but they always place an extra value on the income stream your rental is generating:
Craft a financial presentation for prospective buyers that highlights your historical net operating income (NOI), annual rent increases, tenant quality, and the return on investment (ROI) of your rental.
Create a CMA (comparative market analysis) of similar listings and recent sales in the Detroit real estate market to help explain to a buyer why your rental property is the best deal.
Calculate the ARV (after repair value) of your property if there are a lot of repairs that need to be made that you're unable to do, to help buyers understand the true value that they're receiving by buying your place.
Even though there's strong demand for rental property in Detroit, it's important to understand your options for selling at the best possible price. To get started, you can get a free price estimate and consultation for your property in Detroit here: https://www.roofstock.com/seller-services