Last updated on September 3, 2021
Even though owning a rental property can be a potentially profitable investment, there are times when an investor decides to sell. Home prices may be high, the market may be changing, or the owner no longer wants to be a landlord.
While selling a tenant occupied property can be complicated, investors also have a variety of options available.
---
Key Takeaways
Reasons for selling a tenant occupied property include cashing out accrued equity, conducting a 1031 exchange, or no longer wanting to be a landlord.
Factors affecting the sale of a home occupied by a tenant include the tenant behavior, lease terms, property type, and location.
Strategies for selling a property with a tenant in place may depend whether the lease is month-to-month or longer term.
---
Why investors sell tenant occupied property
Experienced real estate investors sometimes sell tenant occupied property to take advantage of the current market conditions.
Seller's markets that have seen double-digit increases in property values year after year may be seen by some as a good time to sell and cash-out on accrued equity.
On the other hand, an investor who owns rental property in a market that is under-performing may decide to sell and conduct a 1031 tax deferred exchange to purchase a home in a city where the population is growing and rents are on the rise.
Other times people sell because they don't want to be a real estate investor.
For example, some investors become "accidental landlords" when they inherit property. Even though the home might be rented to a great tenant, owning a rental property simply doesn't fit into the plans of the heirs.
When people inherit a home, the property basis is stepped-up to the current market value. So, if the heir decides to sell, they are only responsible for capital gains tax from the time they owned the property. Having potentially minimal tax consequences is one reason why some new owners are motivated to sell a home with a tenant in place.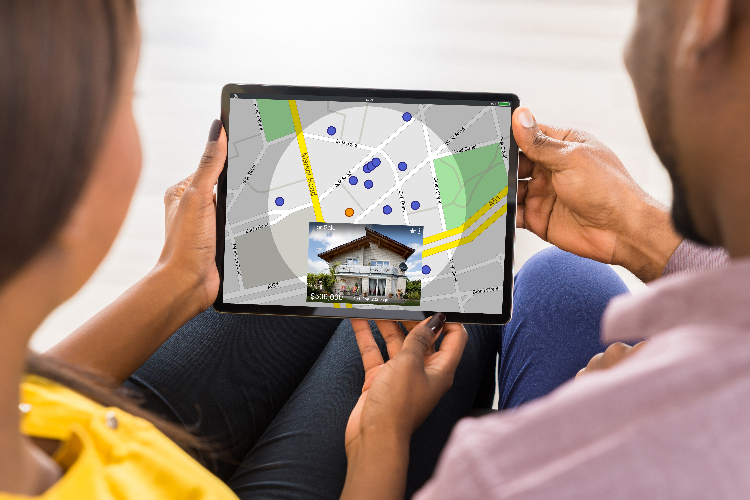 Things to consider when selling a tenant occupied property
Once an investor has decided to sell a property with a tenant in place, the next step is to think about several factors that could affect how quickly and to whom the property sells:
Tenant behavior
Some tenants are conscientious and treat the rental property as if it were their own. Renters like these usually keep the property neat and clean. And they may cooperate with showings, especially when they know the remaining lease term will transfer to the new owner.
On the flip side, a messy or uncooperative tenant could be more of a liability than an asset when it comes to selling the property. If the tenant is likely to hurt the sale, a landlord may offer the tenant an incentive, such as cash for keys, to leave before the lease expires.
Remaining lease term
Having a tenant on a month-to-month lease or a lease that is about to end may provide an investor access to a larger pool of potential buyers. For example, an investor may sell to homeowners looking to purchase a primary residence.
Once the property is under contract and the buyer has removed all of the contract contingencies – such as the property inspection and financing contingency – the seller can give the tenant notice that the lease is not being renewed.
Investors selling a property occupied by a tenant with a large amount of time left on the lease may choose to sell to another investor. In most real estate markets across the country, there's a strong demand for single-family rental homes, and having a reliable tenant in place is viewed as a bonus by many investor-buyers.
Investors selling a home with a tenant in place can reach a global network of real estate investors by listing the property on the Roofstock Marketplace.
The entire transaction can be handled completely online, and sellers will incur only a 3% sales commission or $2,500 fee, whichever is greater.
Property type & location
A tenant occupied property located in a market with a high percentage of renter-occupied households can often be sold to another real estate investor (even if the property is vacant). That's because the percent of renters is one potential indication that people in the locality prefer to rent rather than own, due to lifestyle choices or because home prices are high.
Investors selling a small multifamily property occupied by tenants – such as a duplex or triplex – might be able to sell to an owner-occupant or a fellow real estate investor. Some investors like the idea of owning a 2- or 3-unit property because there are multiple cash flow streams, one from each rental unit. The new landlord could also decide to occupy one of the vacant units and rent out the others.
How to sell a tenant occupied property
The process for selling a tenant occupied property varies based on the rental situation. One option some landlords overlook is selling the property to the tenant.
Sometimes tenants rent rather than own because a good house is difficult to find. If the tenant has trouble qualifying for financing or coming up with all of the down payment, an owner with a large amount of equity in the home may consider assisting the prospective buyer with closing costs or first party financing.
If the tenant doesn't want to purchase the home, here are ways a landlord may sell a tenant occupied property, depending on the type of rental agreement:
Month-to-month lease
Most states require a landlord to provide a 30-day notice to terminate a month-to-month lease agreement.
If the tenant is on a monthly lease, a landlord who chooses to sell the property vacant may simply give the tenant proper notice through mail or personal delivery (depending on the state's landlord-tenant laws).
Terminating a month-to-month lease can normally be done without cause, which means that a landlord or tenant does not need a reason to end a monthly short-term lease.
Of course, a rental property occupied by a month-to-month tenant can also be sold with the tenant in place. Some buyers may like the option of purchasing a rental property occupied by a month-to-month tenant, then extending the leasing or renting the home to a different tenant.
Long-term lease
There are several strategies investors use when selling a tenant occupied property on a long-term or fixed-term lease.
One option is to wait for the existing lease to expire, then simply not renew the lease with the tenant by sending the tenant a written notice. However, if the tenant is violating a lease term such as paying the rent late, having an illegal pet or roommate, or damaging the property, a landlord may be able to terminate the tenant's lease with proper notice.
Other ways to sell a tenant occupied property on a long-term lease include:
1. Sell the home as a rental property with a tenant in place on Roofstock.
Sellers may point out highlights to other investor-buyers such as the property net operating income (NOI) or how many years the same tenant has been renting. Plus, the current owner can keep collecting rent from the tenant until the day escrow closes.
2. Offer the tenant an incentive or cash for keys in exchange for leaving before the end of the lease.
For example, a landlord may offer to pay the tenant's moving costs or cover the security deposit needed for a new place. Once the tenant agrees to accept cash in exchange for giving back the keys and moving out, investors may wish to use a written cash for keys agreement form, such as the one from the American Apartment Owners Association.
3. Some lease agreements may contain an early termination clause that allows the landlord to end the lease before the scheduled expiration date, with proper notice.
Early lease termination clauses usually require anywhere from a 30- to 90-day notice to end the lease without cause. If the existing lease does not contain a termination clause, a landlord thinking about selling the property in the next 12 months may wish to consider adding one when the existing lease comes up for renewal.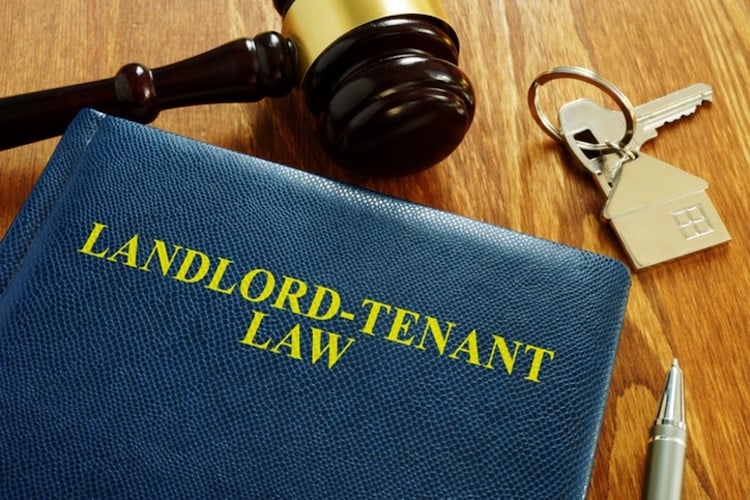 Tenants & landlord rights when selling a rental property
Tenants have the right to be notified in advance before the landlord may enter the property.
According to the legal resource website Nolo.com, about half of the states have statutes on landlord access to rental property that specify how and when a landlord may legally enter a rented property.
Most states require a landlord to give a 24-hour to 2-day notice before entering the property for non-emergency situations. As a general business practice, a landlord selling a tenant occupied property may also wish to:
Inform the tenant that the property is for sale.
Explain that the existing lease and tenant security deposit will transfer to the new owner.
Remind the tenant of the local and state-landlord tenant laws requiring the tenant to grant access to the property when proper notice is given.
Establish a process for showing the property, including days and times when the property may be shown, and that visitors will be accompanied by the landlord, real estate agent, or property manager.
Consider offering the tenant an incentive for keeping the home clean, free of cooking odors, and in a good showing condition.
Hire a professional cleaner to help keep the tenant occupied property in good showing condition.
Show the tenant compassion by answering any questions they have about the sale of the property.
Wrapping up
There are a variety of ways for selling a tenant occupied property. If the tenant is on a long-term lease, one option is to ask the tenant to leave by offering cash for keys as an incentive.
However, in many real estate markets today, the demand from investors for good single-family rental homes is strong. Instead of selling a vacant property, property owners may be able to sell fast and at a fair price to another real estate investor looking for a rental property with a tenant already in place.