Investors from all parts of the U.S. have begun looking for Indianapolis real estate. If you own a rental property here, it's easy to understand why interest from buyers is so strong. Housing prices and rents are affordable, the economy is robust and growing, and the great quality of life in Indy is second to none:
Employment, population, and median household incomes keep increasing in Indianapolis (Data USA)
Home values in Indianapolis have nearly doubled over the past 10 years (Zillow)
Average rents in Indianapolis keep rising while the number of renter-occupied households keeps growing (RENTCafé)
There's an old saying that says you should fish when the fish are biting. If you own rental property in the Indianapolis area, now just might be the perfect time to sell since buyer demand is so strong. However, before you decide to sell, make sure you understand how to sell a rental property in Indianapolis.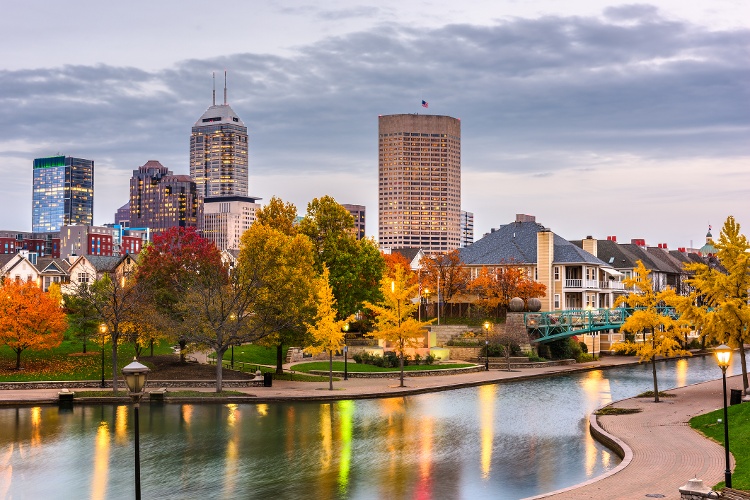 Your Options For Selling Rental Property in Indianapolis
You can sell your rental property in Indianapolis even if you currently don't have a tenant. But if you are renting to a tenant and decide to sell, make sure to do these two things first:
Go over your current lease to see if there's a way to end the lease early and have the tenant leave, such as using an early termination clause. If you have a property manager, get their advice on how to remove the tenant.
Make sure you don't violate any of the landlord-tenant laws in Indiana by making the tenant leave early. Some states actually penalize the property owner, even if the tenant leaves willingly.
After you've reviewed your lease and know your state's landlord-tenant laws, the next step is to consider your best options for selling a rental property in Indianapolis:
1. Sell to your tenant
Sometimes the path of least resistance is to sell your rental to the current tenant, especially if they've been renting from you for a while.
If they're interested, you'll want to make sure the tenant can qualify for a mortgage. Also, have a trusted professional like a real estate agent or your property manager draw up a purchase contract to ensure everything is done by the book.
2. Pay the tenant to leave early
"Cash for keys" is another tactic you can use to incentivize your tenant to vacate early. Offering the tenant a small financial incentive such as a free month of rent or paying for their move can help speed up the sale of your rental property in Indianapolis.
The sooner they leave, the quicker you'll be able to make any needed repairs and list your property for sale.
3. Wait for the lease to expire
If all else fails, you can wait for the lease to expire before you sell. However, be sure to give the tenant property notice if you don't intend to renew the lease.
Some lease contracts have an automatic month-to-month renewal clause even if you don't execute a new lease.
4. Sell with the tenant in place
You can save yourself the trouble of trying to remove the tenant – or losing valuable marketing time waiting for the lease to expire – by selling your rental property with the tenant already in place. Turnkey rental properties already rented out are becoming harder and harder for investors to find.
Listing your occupied rental property on Roofstock just might help you get top dollar by selling to another investor while putting more money in your pocket:
Gain more exposure by reaching out to a global network of real estate investors instead of limiting yourself to investors who are only in Indianapolis
Avoid the trouble and inconvenience of trying to sell to the general public
By keeping the tenant in place you'll be able to keep collecting rental income until your property sells
Not using a listing agent lets you keep more of your net profit by paying a lower real estate commission (3% vs. the standard 5% - 6%)
Strategically price and market your rental property for sale by seeing what others homes are listed for on the Roofstock Marketplace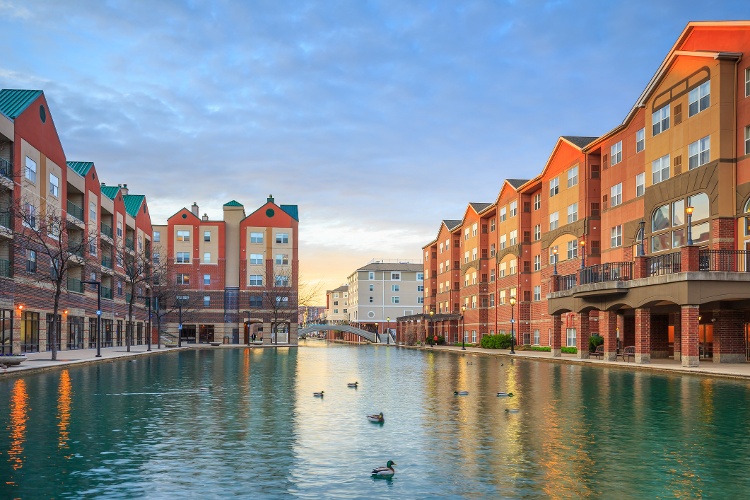 What You Should Do Before Selling Rental Property
Time is money in real estate, so the more organized you are the faster you'll be able to sell your rental property in Indianapolis. As you prepare for the sale, one of your main objectives is to make it easy for a buyer to purchase your property:
Create a year-to-date P&L along with reports for the last two or three years. Collect all supporting documentation, such as rent roll and receipts, lease document and tenant file, maintenance history, and a list of CapEx (capital expenditures).
Consider having a pre-listing property inspection done. This way, you'll be able to take care of any little issues before a buyer finds them, and also justify a higher sales price.
Keep the property maintained even though you're selling it. By keeping your property in tip-top condition, you'll be letting potential buyers know the place will be easy to rent out once the deal closes.
Notify your tenants in writing the property is for sale, and ask your property manager to make a personal visit to explain how showings and transfer of the lease and security deposit will be handled
Ask your lender for the current mortgage balance, then calculate your depreciation-adjusted tax basis, potential capital gains tax liability, and how to use a 1031 exchange to defer paying the tax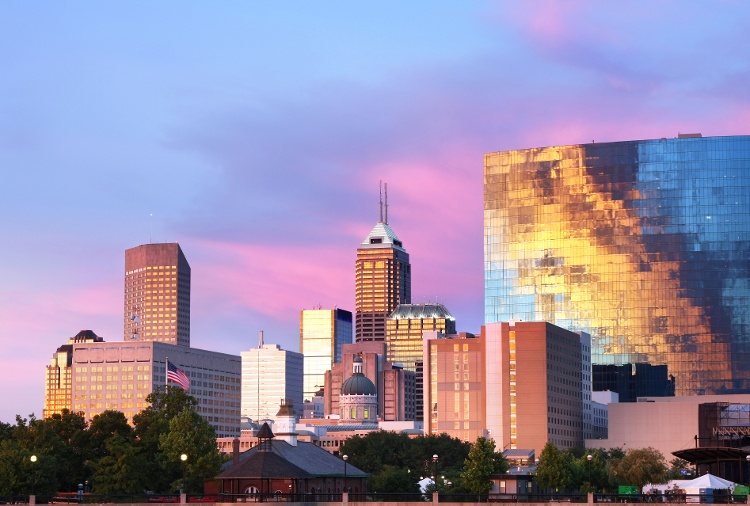 How to Price Your Investment Property for Sale in Indianapolis
Pricing your rental property for sale in Indianapolis is a little bit different than selling to a regular local homeowner. If you're selling to another investor, they don't care about cosmetic things like the color of the carpet.
What they do care about is the cash flow and ROI that your rental property is generating. By thinking like an investor, you'll be able to dramatically increase the odds of getting top dollar for your property:
If your property has deferred maintenance or needs updating, be honest with yourself and price the property accordingly. This way, you'll avoid the trap of having your property sit on the market for weeks on end.
Have your property manager or local real estate agent prepare a report of comparable sales, then multiply the square footage of your property by the comps. Calculating the price per square foot is the best way to price your property for sale if it isn't rented to a tenant.
Gross rental multiplier (GRM) is a pricing valuation tool for tenant occupied property that divides property value by annual rent. If average rent for a property like yours is $12,000 per year and average sales prices are $125,000, the market GRM would be about 10.4. That means that if your rental generates $13,500 per year your property could be priced at $140,400 ($13,500 x 10.4).
Of course, there's also a much easier way to figure out what your rental property in Indianapolis is really worth. Get a free price estimate and consultation here.