Last updated on November 17, 2020
Affordable homes are becoming harder and harder to find, which is exactly what you want to hear if you're thinking about selling a rental property in Milwaukee. The demand for rental property is strong and inventory is low, two sure signs of a seller's market.
For the moment, the real estate market in Milwaukee meets all of the requirements for sellers looking to do deals with rental property investors:
Although population growth has begun to slow, job growth, median household incomes, and property values are all on the rise (Data USA).
Home values in Milwaukee have nearly doubled over the past eight years, making the time right to cash out on all of the equity you've accrued in your rental property (Zillow).
Rents in Milwaukee are growing year-over-year, with nearly half of the housing units occupied by renters, a sign of strong future rental demand that buyers love to see (RENTCafé).
The odds are that you'll get a tremendous amount of interest from buyers when you decide to sell your rental property in the greater Milwaukee area. But before you go to market, make sure you understand all of the options available, and how to prepare your rental property for sale.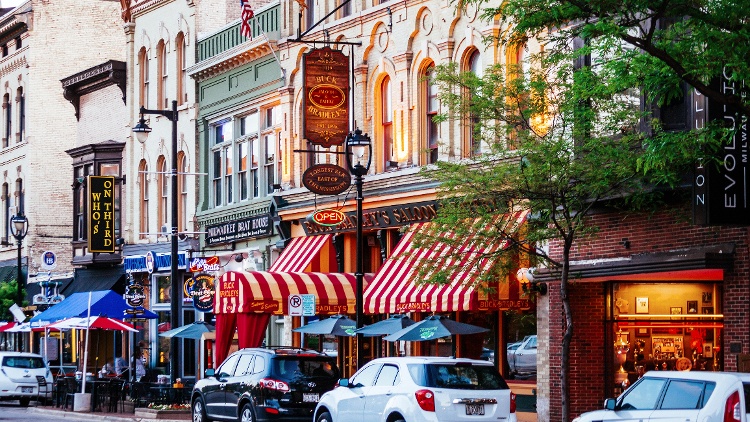 Your Options For Selling Rental Property in Milwaukee
Some real estate experts suggest that the best way to sell a property is without the tenant.
While that's not always the right choice, it might be something worth considering, especially if your tenant hasn't been meeting all of the terms and conditions of your lease. However, there are two important steps to take first, before you ask your tenant to leave:
Thoroughly review your lease to understand your rights. You may be able to terminate the lease early with enough notice or find a violation the tenant has made that will let you evict if they refuse to willingly leave.
Read the local landlord-tenant laws for Wisconsin to make sure you don't violate any rules by asking your tenant to leave before the lease expires.
Once you know how you stand, the next step is to consider your best option for selling a rental property in Milwaukee.
1. Sell to your tenant
If your tenant has been renting for a while, they just might be interested in buying your house. Make sure your tenant is pre-approved for the mortgage, and use a standard real estate purchase contract to ensure the sale follows all of the rules and everyone is treated fairly.
2. Pay the tenant to leave early
Offering the tenant an incentive to leave early is a good option if they don't want to buy. A "cash for keys" program such as paying for the tenant's moving costs or the first month of rent at their new place can be a win-win for both you and your soon-to-be former tenant.
3. Wait for the lease to expire
If your tenant doesn't want to buy and won't leave early, you'll have to wait for the lease to expire. Be sure to give the tenant written notice that you won't be renewing their lease, and begin marketing the property for sale well ahead of the time the lease comes to an end.
4. Sell with the tenant in place
You can save yourself a lot of trouble by selling your property with the tenant in place. Buyers that use online platforms like Roofstock usually see more value in turnkey rental property, even if your place is currently vacant between tenant turns:
Skip the time-consuming task of marketing your property to the general public using the local MLS
Zero-in on qualified real estate investors from around the world who are willing to pay top dollar for good income-producing property in Milwaukee
Minimize your risk and maximize your profits by continuing to collect your rental income right up until the day escrow closes
Save even more money by paying a lower real estate commission of just 3% compared to the standard higher rates of 5% - 6%
Make the most of the Roofstock Marketplace to see what similar rental property in Milwaukee is selling for, then fine-tune your pricing and marketing to stay ahead of the competition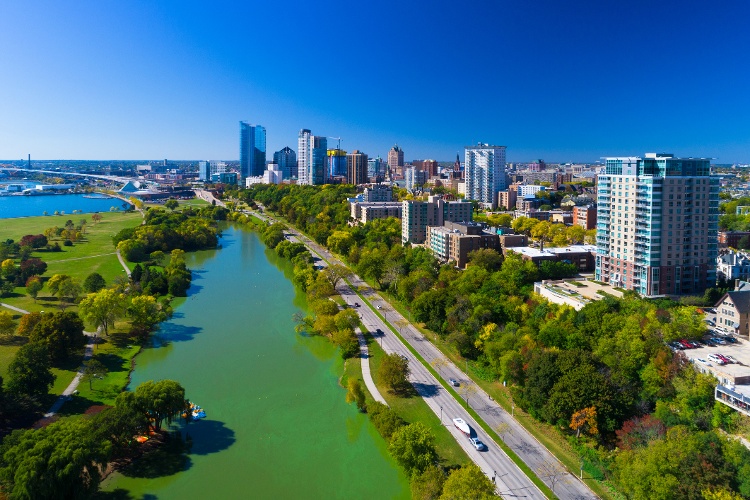 What You Should Do Before Selling Rental Property
There are a few important steps to follow before selling your rental property in Milwaukee, regardless of what it is vacant or already rented out:
Let your tenants know you're planning on selling, then explain how showings will be handled and the process used for transferring their lease and security deposit to a new owner.
Compile a buyer package with financial and property information such as past and current P&L statements, tenant rent roll and lease, and history of all maintenance and CapEx work.
Have your property professionally inspected, then take care of any needed repairs right away so that the buyer's inspection will come out squeaky clean.
Maintain the property while it's on the market since home buyers are much more willing to pay more for property that shows well and is easy to rent.
Calculate your potential profit by asking your lender for the current mortgage balance and any prepayment penalties, then determine your depreciation-adjusted tax basis and capital gains tax liability, and how to use a 1031 tax-deferred exchange to defer paying the tax.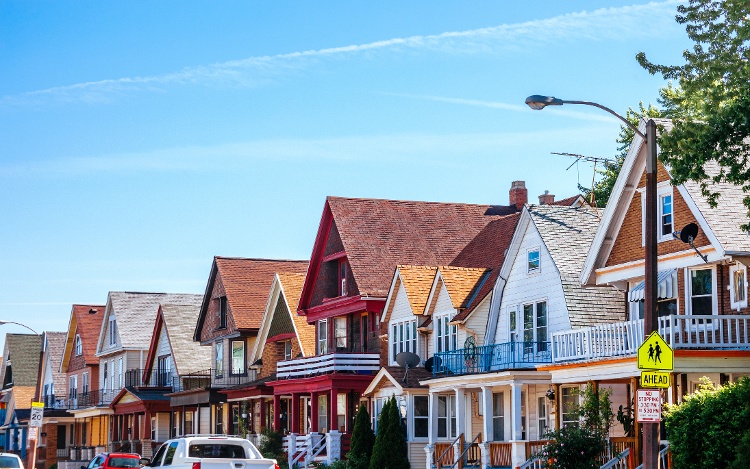 How to Price Your Investment Property for Sale in Milwaukee
The key to selling your rental property in Milwaukee fast is to price it right. That's because the longer a house sits on the market, the harder it is to sell.
Price-per-square-foot is important, but you'll also need to understand the key financial metrics buyers use when they look for rental property in Milwaukee:
Net cash flow is the money left over at the end of the month, after all the rent has been collected and the bills have been paid, including the mortgage
Cash-on-cash return compares the amount of cash generated to the amount of cash invested and is often used by investors who finance their purchase
ROI measures the profit generated to the cost of the investment and is expressed as a percentage
GRM compares the gross rent to the property price and is a quick way to estimate the potential value of a rental property
In a strong market like Milwaukee, it's important to set the right price if you want to sell quickly to qualified buyers. To help you get a better idea of what your rental property in Milwaukee is worth, you can get a free price estimate and consultation here.